Pipi yelps excitedly as the pack of dogs and humans muster at the side of the frozen lake, preparing for the long haul.
We've only just met, but we're fast friends. It seems only right to build a bond with these animals considering what lies ahead.
Pipi warms to my calls, and responds with affection. Man's best friend indeed, and the feeling seems to be mutual.
Yet once given the command, instinct prevails.
This is an animal excelling in her natural environment, adapted to thrive in the harshest of conditions.
For the next four hours, Pipi and her pack speed us through forest trails and across a frozen lake, hauling their thrilled companions over and around Tagish Lake in Canada's Yukon.
Tagish Lake could be the last great wilderness, but with these animals, food, drink, heat and happy company in the vast outdoors it feels as if all life's needs are met.
We're at Southern Lake Resort, a wilderness retreat of cosy log cabins dotted along a clearing on the shoreline alongside a restaurant and bar.
The resort nestles at the end of the meandering Ten Mile Road, on the shoreline of a 62-mile lake – and seemingly a million miles from everything.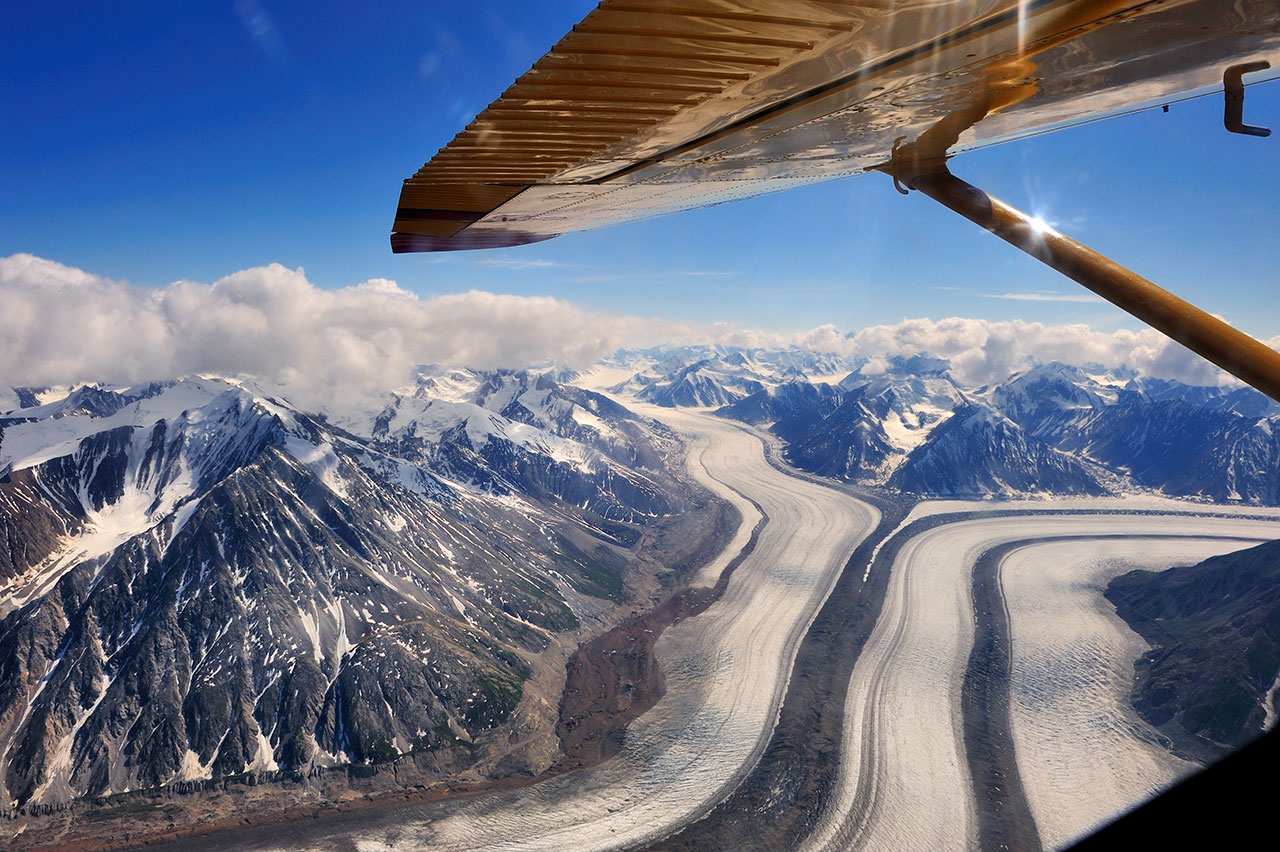 Fed and watered, Pipi and her pack respond to the calls of our mushers, hauling back through fresh spring snow to the resort, snaking through tree-lined tracks and out across the lake.
We sit in the basket, or on one of the two footboards alongside our guide, as we cut across the big freeze back to our lodges, exhilarated and awestruck.
Flying north from Vancouver we'd arrived earlier that week in Yukon's capital Whitehorse which we used as a base to slingshot around the territory.
Whitehorse has a frontier town feel, and the prospectors of the late 1800s gold rush feature in the history.
So, too, does Jack London, whose Call Of The Wild and White Fang novels sprung from his time in the Yukon.
His work was influenced by the mountains, animals and light of this remarkable corner of northern Canada.
It's the latter we pursued on the first night, heading into the darkness in search of the aurora borealis.
We're rewarded with a wispy display of ephemeral illuminations, greens and purples drifting in and out of sight, fluttering above the outline of huge mountains.
In a world where tourist experiences are measured for their social media value, the enforced solitude and mindfulness of aurora-bathing in the Yukon is a true tonic, a reminder that to experience nature's amphitheatre in the moment is far more impactful than any "like" on Facebook.
Later that week, on a visit to the vast Kluane National Park, we meet with Daniel Clunies-Ros, a pilot providing sightseeing trips of glaciers and mountains.
What follows is an airborne odyssey of epic proportions, as we buzz through the vast glacier fields and circle the country's highest peaks in Daniel's Cessna.
The view is mindblowing, the peaks encased in ice 1km thick in places, their frozen contours gleaming brilliantly in the spring sunshine.
One passenger jokes about the in-flight movie.
"If you need one of those you're in the wrong place," he says, as we ride the rising thermals, a metal bird dwarfed by these colossal fortresses.
"I love being up in the sky," says Daniel, as we begin our descent after the fight of ours lives. I'm addicted to it. People see the value of all this, they develop an appreciation from seeing it, and I love it when they get as much joy as I do."
He's speaking about our flight but his words span beyond even these great ice floes.
From its lakes to its mountain tops, its mushing dogs to its celestial light shows, this is about much more than the joy of flying through the mountains.
It's about the joy of Yukon.
---
While Canada is known for its world-leading skiing destinations, Yukon offers a boutique snow sports experience at Mount Sima.
It's small but perfectly formed and easily accessible, too, with action happening straight from the car park. The end-of-season Simapalooza event sees snow-biking and DJs added to a weekend of boarding and skiing.
---
Factfile
Paul flew to Whitehorse via Heathrow and Vancouver with British Airways and Air North.
Magnetic North offers seven-night holidays to the Yukon from £1,625 per person, including flights, car hire, and accommodation.
Call 01664 400 103 or see magneticnorthtravel.com
Visit travelyukon.com and explore-canada.co.uk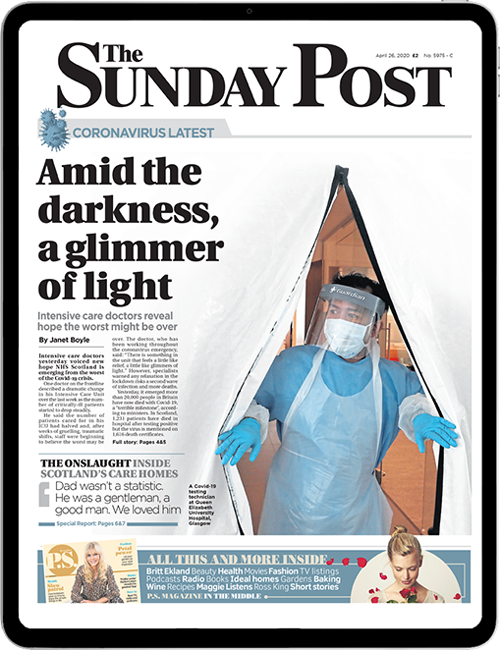 Enjoy the convenience of having The Sunday Post delivered as a digital ePaper straight to your smartphone, tablet or computer.
Subscribe for only £5.49 a month and enjoy all the benefits of the printed paper as a digital replica.
Subscribe