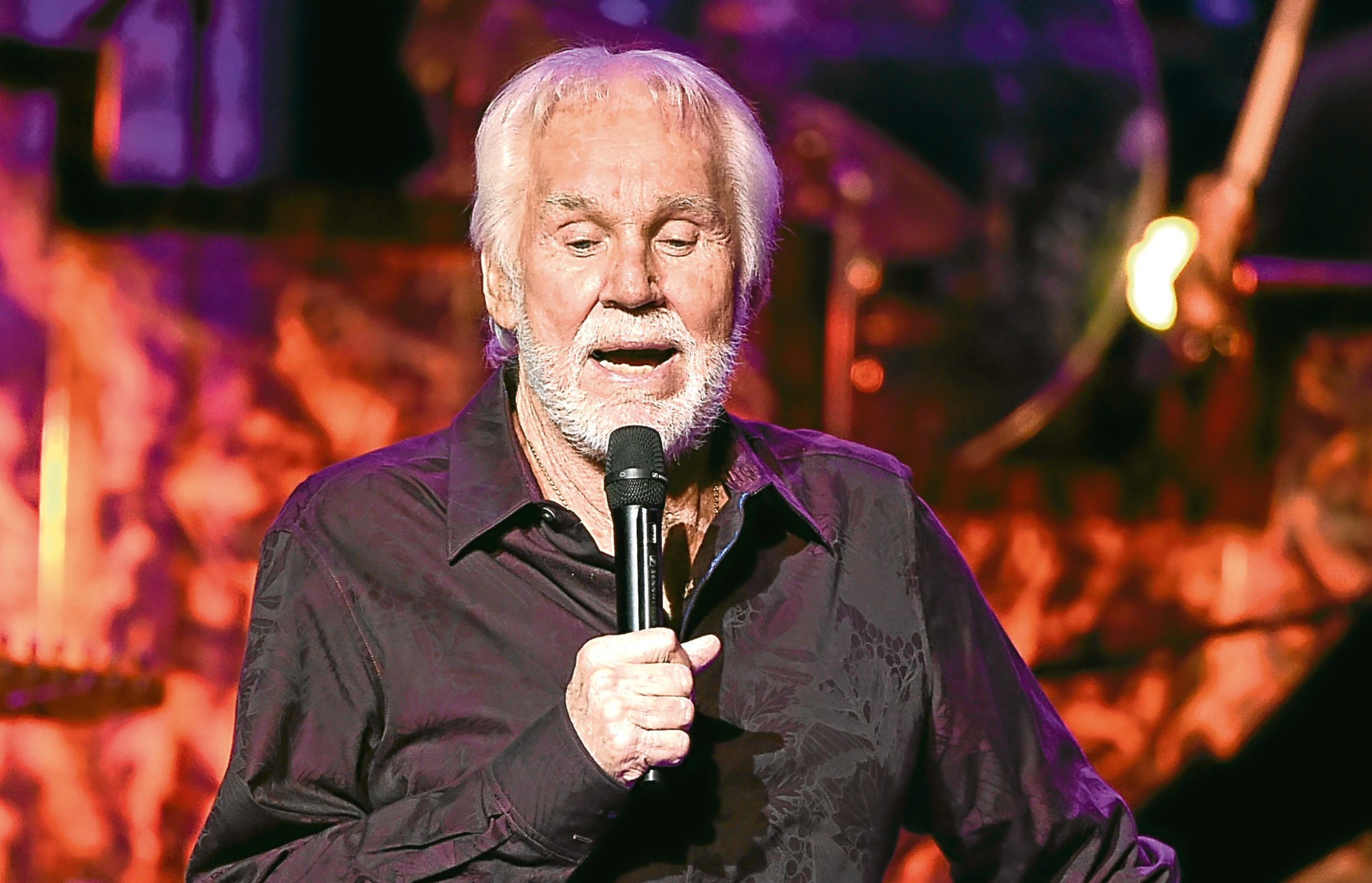 HE pleaded with Lucille not to leave him and begged Ruby not to take her love to town, but we all know the amazing voice of Country star Kenny Rogers has made him an international winner.
Now, though, he's decided to tour for the last time, and The Gambler has decided to count his blessings.
Remember Kenny's great hit The Gambler?
As the chorus went, you got to know when to hold 'em, know when to fold 'em, know when to walk away and know when to run.
Well, after decades at the top of his game, Kenny has decided to play his last hand with a major tour and then bid us farewell.
But, is he really retiring?
"Yes, really," he said. "I felt it was important to do a farewell tour while it was still possible.
"I turned 79 recently, and you can't keep going forever, even if you want to.
"I still have some fun to catch up on, so I guessed if I wanted time out, the only way is to go out gracefully.
"I felt I owed it to the people who'd like to come out to see me one more time.
"I've been on the road since the late '50s, with little time away from touring. I've accomplished what I wanted to do and much more.
"I've been on the road for 59 years as a solo artist and I was with bands before that — that's a long time to be out there.
"I also realise now that I don't really have anything else left to prove. I have been most places and made countless recordings.
"I know there are fans out there and I love them, but I should hate to think they stay fans for old times' sake.
"I know that the older I get, the better I used to be."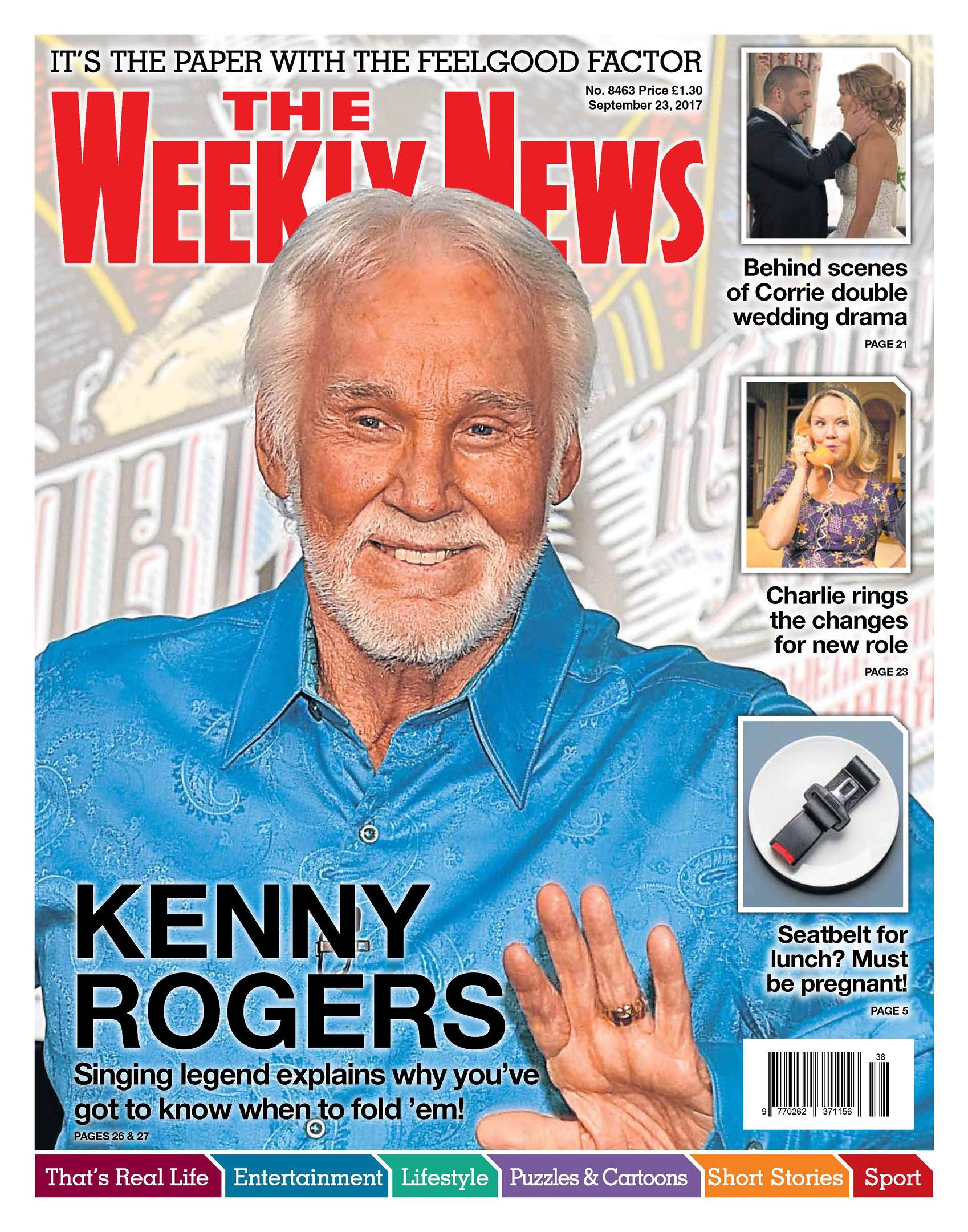 Kenneth Ray Rogers is a Texan, born in Houston on August 21, 1938, the fourth of eight children, born to Lucille Lois, a nurse's assistant, and carpenter Edward Floyd Rogers.
Further back, he has the great combination of Irish and Native American blood in his veins.
"I didn't know what I wanted to do when I grew up and I don't think my folks had much time to think about it either," he said.
"The turning point came when I went to see Ray Charles when I was about 12 years old.
"I think that's what made me want to get into the business. He was great, the audience loved him. They clapped for every song. I wanted to feel that from the stage.
"I never set out to become a star, just to enjoy sharing music and songs with people.
"It's never been important to me for people to leave my shows and say: 'He's the best singer I've ever heard.'
"But it's always been important that everyone leaves saying: 'I enjoyed that.'
"I think that's one of the things that has worked for me.
"The songs have been good to me and for me, and the fact I chat to the audience, too, makes them feel like it really is their show.
"They take part in it and go home with a sense of us having been together.
"That seems to be a contrast to some of the great bands who play to huge audiences and play music for hours and never say a word to the audience.
"I guess that's what makes the difference. They're incredible musicians while I'm just an entertainer."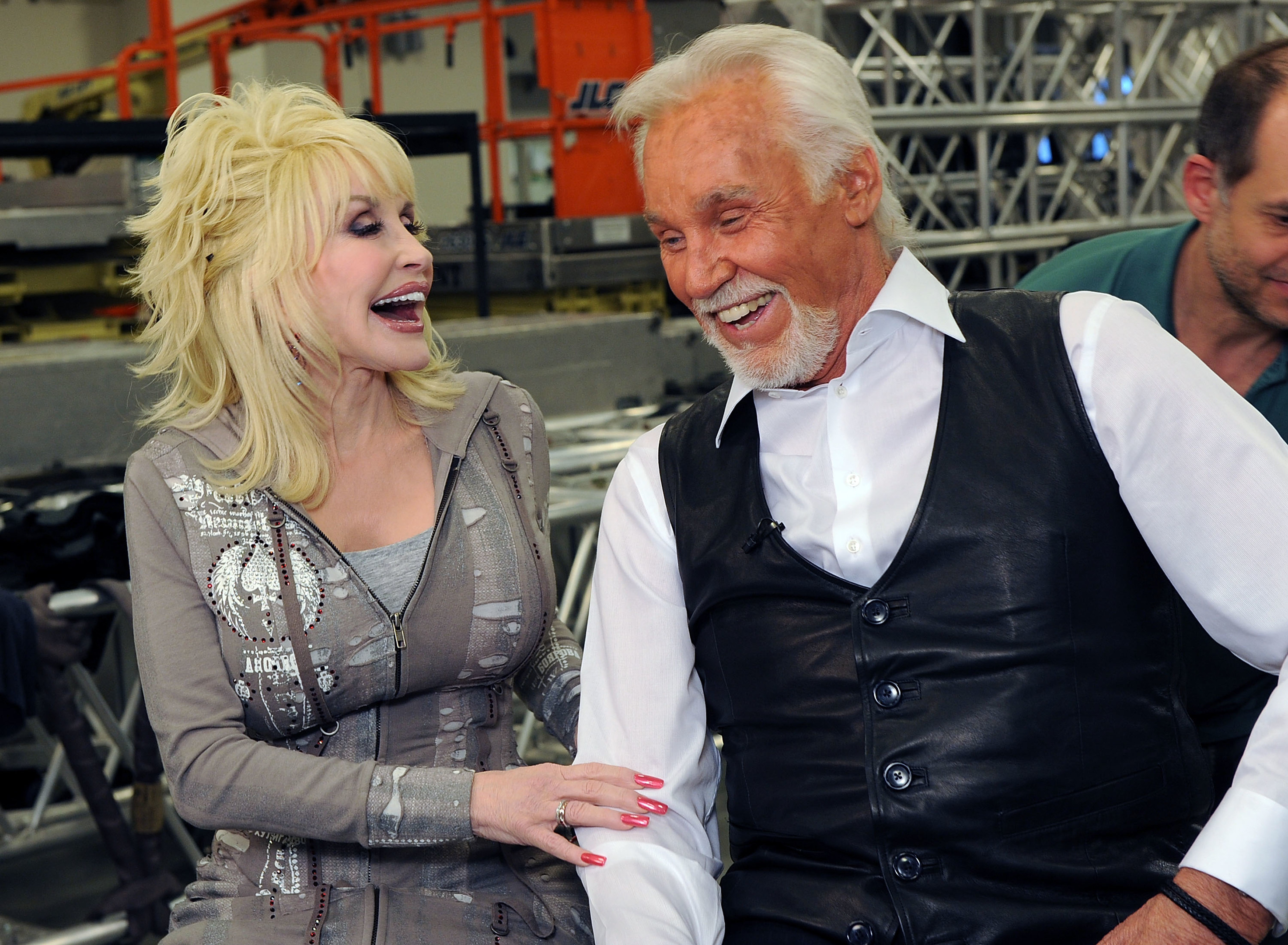 Kenny has never been just an entertainer.
He's also a talented musician, and in the early days of his career, played bass in jazz bands as well as rock 'n' roll groups.
"My mother used to listen to Hank Williams while ironing," he recalled.
"That's the music I was raised on, but I met a guy who invited me to play bass in a jazz group.
"I nearly laughed, but I just said: 'I don't play bass.'
"That didn't seem to bother him too much because he just shrugged his shoulders and said: 'I'll teach you — there's more demand for bad bass players than bad guitarists.'
"I spent nearly 10 years in a very avant-garde jazz group before I joined the New Christy Minstrels. Remember them?
"They were the ultimate in simplicity in music, but it was through them that I learned the power of a story-song about the problems of people.
"From there, I went to the First Edition, who were really Country rock with a little pop flavour.
"I was edging nearer Nashville without realising it."
Kenny went to Nashville and he certainly made his mark. As a Country star, he has recorded hit after hit and packed concert halls all over the world.
He's been honoured by those in his profession many times, but Kenny remains very down-to-earth and never sees himself as a great star, simply as someone who found a winning formula.
"When I started in Country, I looked for two kinds of song," he said.
"We wanted ballads that say what every man would like to say and every woman would like to hear.
"Then I looked for socially-significant, important songs.
"Reuben James was about a black man raising a white child.
"Ruby Don't Take Your Love To Town is about a disabled Vietnam veteran, and Coward Of The County is about a rape.
"I love songs that touch people, including me."
As Kenny makes his farewell tour, there is one special date that is written in huge letters in his diary — October 25.
That is when he will be playing a special farewell concert at the Bridgestone Arena in Nashville and will sing for the last time with another legend and a close friend, Dolly Parton.
"As I'm bringing this chapter of my career to a close, this will be an unforgettable way to celebrate," said Kenny.
"Of course, the night would not be the same without Dolly Parton being part of it.
"Neither of us takes ourselves for granted, and we're both kind of astonished as to what's happened with our careers. We're both appreciative of it."
So after this tour, there will be no more live shows and no more recordings. So what will Kenny do with all that spare time?
"Maybe I'll become a tennis pro," he joked.
"I started playing when I was 35. A lot of people said I should have taken it up years earlier and I might have got to the top.
"I laugh about that because I did get to the top a few times as a singer, but I might not have done that as a tennis player. Great game, though.
"The only thing on my immediate list is to spend a lot of time with Wanda, my wife, and our boys, Justin and Jordan.
"It's a chance for me to be there for them for an extended period of time instead of being on the road all the time.
"I shall miss being with the band and miss the audiences.
"I'm not doing a false retirement with the intention of comeback tours every year.
"You can never say never, but really in my heart, I'm ready to stay at home with my family."
We shall miss Kenny Rogers on stage, especially perhaps singing The Gambler, but don't bet against him coming back.
He is the King of Country with still quite a few Aces in his pack.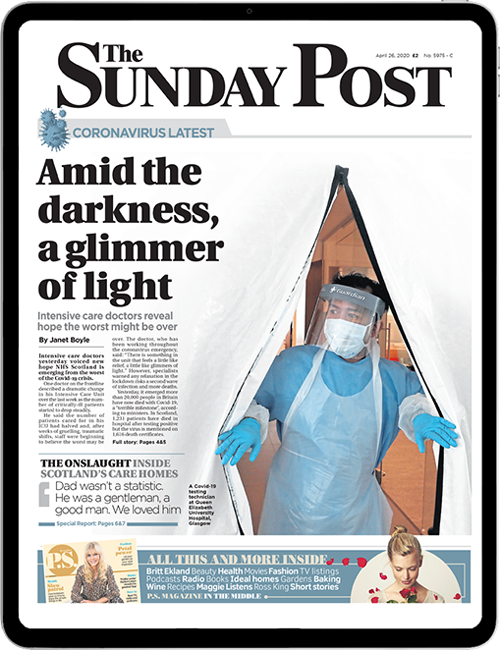 Enjoy the convenience of having The Sunday Post delivered as a digital ePaper straight to your smartphone, tablet or computer.
Subscribe for only £5.49 a month and enjoy all the benefits of the printed paper as a digital replica.
Subscribe