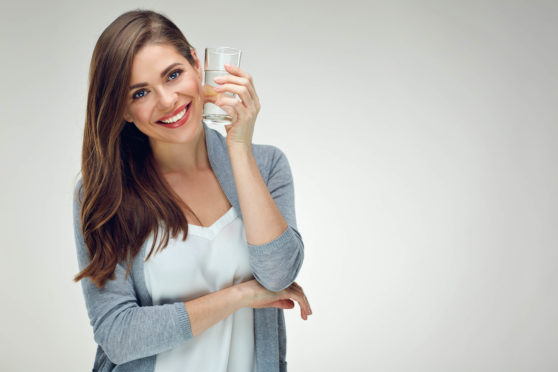 We've all bought lotions, potions and creams, with the hope of achieving wrinkle-free, supple skin with just a few applications. But we don't have to reach for our purse to keep our complexion looking youthful.
Skincare specialist Amanda Von Hagen shares the simple, everyday at-home remedies you can use to care for ageing skin.
Say yes to SPF
Most premature ageing is caused by sun exposure, so keeping your skin properly protected is vital.
Amanda said: "Applying sunscreen every day forms the foundation of any anti-ageing skincare plan, helping prevent photoaging and safeguard against skin cancer, too.
Apply every day – in hot and cold weather – to stop the skin from spotting, wrinkling and losing elasticity."
Water, water every day
We all know drinking water is good for our overall health and hydration, but keeping your glass topped up could improve your skin, too.
"Drinking water is a great way to flush out toxins and keep your skin cells nourished and hydrated," said Amanda.
"As well as improving your complexion, drinking approximately two litres of water a day will help the skin maintain its moisture and elasticity.
"Regular water intake will reduce ageing, the appearance of large pores and stop your skin from sagging."
Use a rich daily face cream
Amanda explained: "As we age, our skin naturally becomes less hydrated and looks drier,which promotes the appearance of wrinkles.
"While moisturising daily can't get rid of wrinkles, it can reduce the visibility of them.
"A formula with antioxidants that promote emollient skin is key, as rich moisturisers absorb easier and trap water in the skin, making your face more youthful."
Got milk?
Did you know a glass of milk a day or a calcium supplement can do wonders for your skin, as well as your bones?
Amanda said: "Calcium in the epidermis promotes the cell turnover necessary for rejuvenation. Getting your calcium intake is especially important if you have a condition such as eczema as without it, your skin may become more dry, itchy and aged."
Rest and repair
Amanda advised: "Beauty sleep is a real thing! Just one poor night's sleep can cause droopy eyelids, puffy skin, darker under-eyes and more wrinkles. Seven to nine hours of rest will lower your complexion's PH levels and restore the moisture in your skin, giving a supple and fresh appearance."
Visit gloskinbeautyuk.com for more information.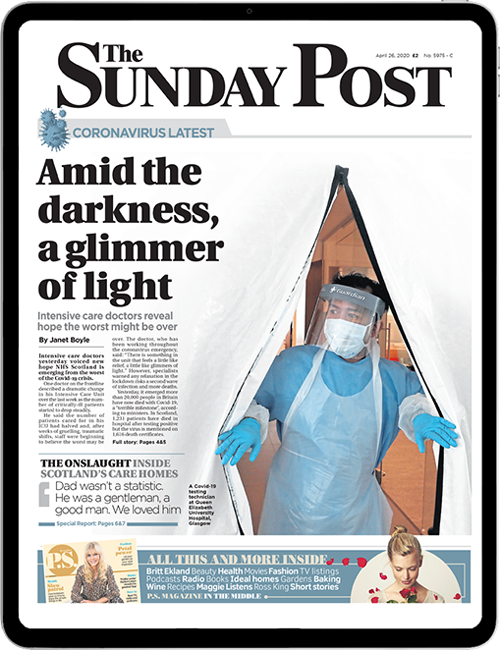 Enjoy the convenience of having The Sunday Post delivered as a digital ePaper straight to your smartphone, tablet or computer.
Subscribe for only £5.49 a month and enjoy all the benefits of the printed paper as a digital replica.
Subscribe