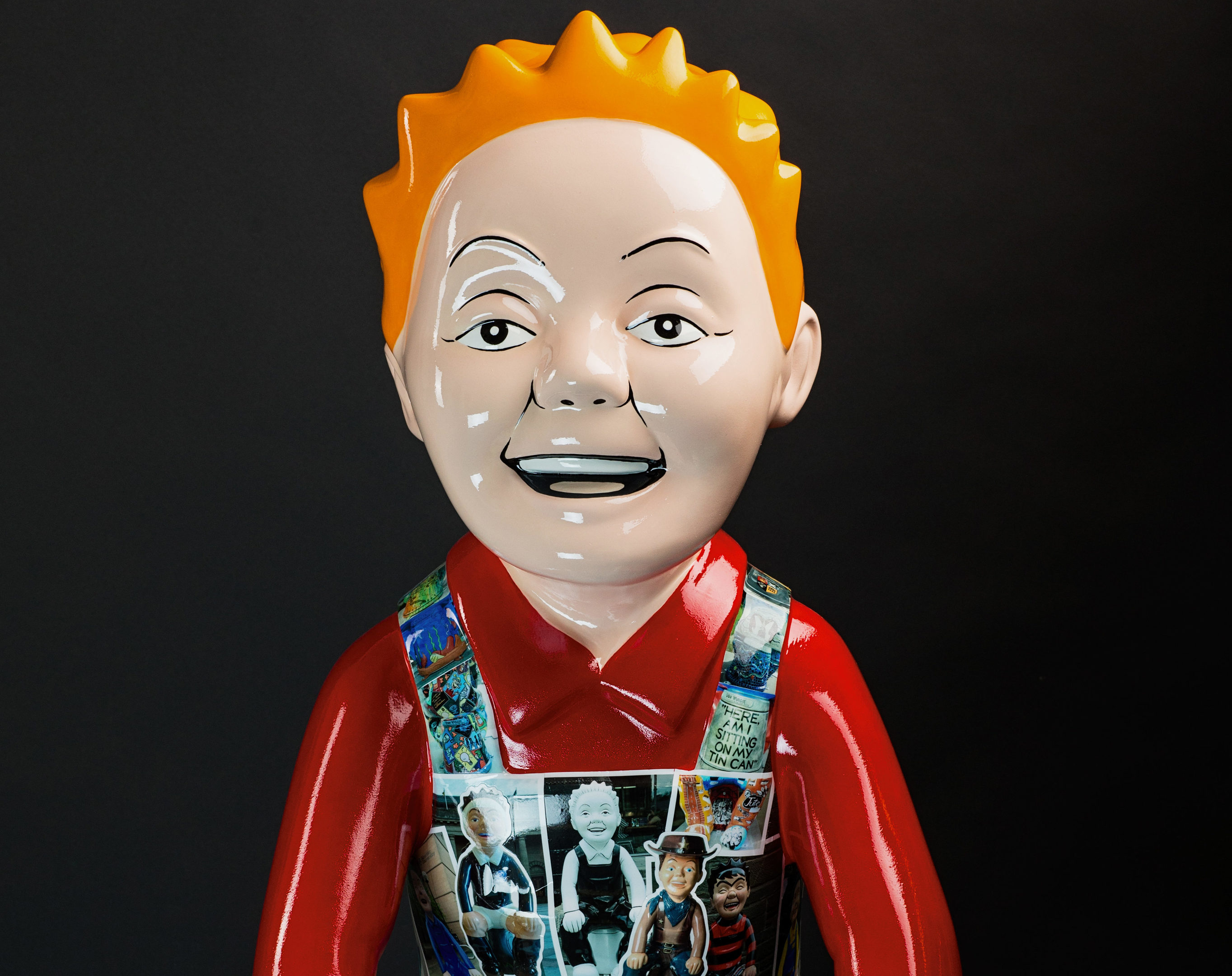 THE last ever Oor Wullie Bucket Trail statue has been auctioned off – and it fetched a whopping £80,000 for charity.
Hundreds of guests attended the first Tayside ARCHIE spring ball at the Apex Hotel in Dundee on Friday to raise funds for the Tayside Children's Hospital.
Proud new Oor Wullie statue owner Gillian Bayford – a Dundee-based EuroMillions winner – then donated it to the hospital's new surgical suite.
The event initially raised £136,000. Then, in a gesture that left guests speechless, the six-figure total was topped up to £200,000 by Gillian, who is also a committee member.
Gillian already has a collection of Wullie statues she bought at the Oor Wullie Bucket Trail auction in 2016 – she claimed five of the sculptures at a cost of £103,000.
Cassie Thompson, ARCHIE director of fundraising, said the charity was thrilled that the Wullie statue raised so much money.
"We are absolutely delighted," she told The Sunday Post. "We are overwhelmed by the generosity of Gillian and the incredible efforts of the Tayside Fundraising Committee."
In 2012, Gillian and her then husband Adrian Bayford scooped £148.6m in one of Britain's biggest ever Lotto wins.
When the couple split in 2013, she moved back to her home city of Dundee from her former home in Suffolk.
The money raised from Friday night's gala evening will help build a new children's twin theatre operating suite, transforming the experience of children who need surgery in Tayside.
The Bucket Trail, which captured the hearts and minds of the nation in 2016, drew to a crescendo on the night, with the final statue – the appropriately titled A'Body's Wullie – sold at auction.
Designed by graphic artist John Hunter Barrie, it was inspired by all 70 of the trail sculptures. Wullie's outfit, the iconic dungarees and shirt, is painted red, the same as it is on the outside cover of the Oor Wullie Annual.
His black and white "print edition" namesake sold for £50,000 at the original auction in September 2016 to Garreth Wood, son of oil tycoon Sir Ian Wood.
About 20,000 people also visited a "farewell exhibition" of the sculptures when it was staged in Dundee.
The statues were displayed for 10 weeks before being auctioned to raise funds for the Tayside Children's Hospital via the Archie Foundation.
At Friday night's event – hosted by Glasgow Sheriff Lindsay Wood – bidders came from as far afield as Australia.
Other items, including hospitality at both Dundee and Dundee United matches, a half-day ride with world-record breaking cyclist Mark Beaumont and bespoke jewellery were also auctioned off.
Cassie added: "This was our first ball in Tayside and it was wonderful to see so many of our friends and supporters together.
"Everyone has been so generous with prizes and their time and we're so grateful for all the generous bids on the wonderful auction items.
"Thank you to everyone who made the night such a wonderful success."