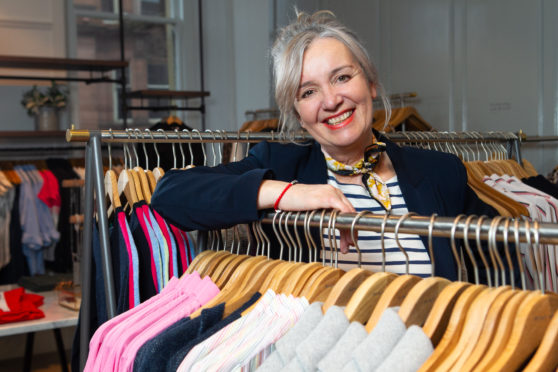 "Help me find my perfect wedding wardrobe"
Dear Wendy,
I'm in a dilemma about what to wear to a spring wedding. I'm the mother of the groom, and want to make sure I look my best in all the photographs.
I'm slightly pear shaped, blonde, 5ft 6in and a size 12. I'm not usually a dress person, but would like to wear one for the big day. I've haven't a clue about hats and would like some ideas to go with my outfit, as I know the other mum is wearing something spectacular in lilac. And the shoes – I can't wear heels that are too high for the whole day, and night, but would like something elegant.
It's a traditional wedding, in early May, and I'm looking for styles that are fairly classic. I'd like to be able to wear it again for another less dressy occasion.
Sue, 55, St Andrews
Dear Sue,
Congratulations to you and your family. As you're blonde, you will suit most colours – from mint, to pastel blue, pink, or lemon, to stronger blues, and shades of red and coral. You could try a matching jacket or coat, and dress, for coordinated style. The cover-up will slim and flatter your silhouette.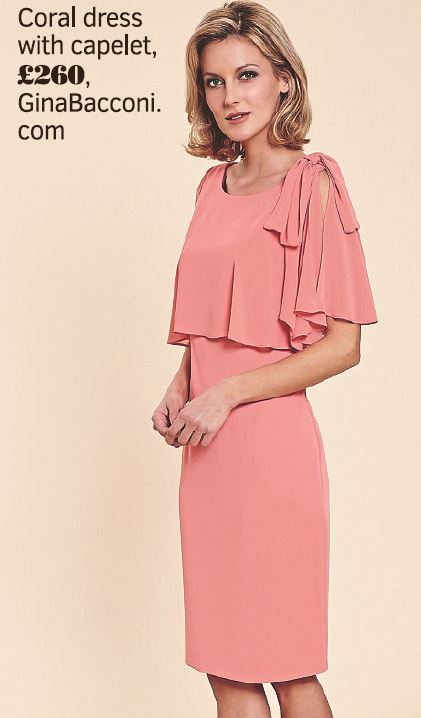 A plain shift dress, especially when worn with a jacket or coat, will suit most figure types, from straight-up-and-down to pear and curvy. Go for a looser cut if you don't like anything too clingy, and look for a style with elbow-length sleeves if you're not a fan of your upper arms. The shift dress with chiffon capelet, from Gina Bacconi, is flattering, providing extra coverage, and slimming the waistline at the same time. Genius!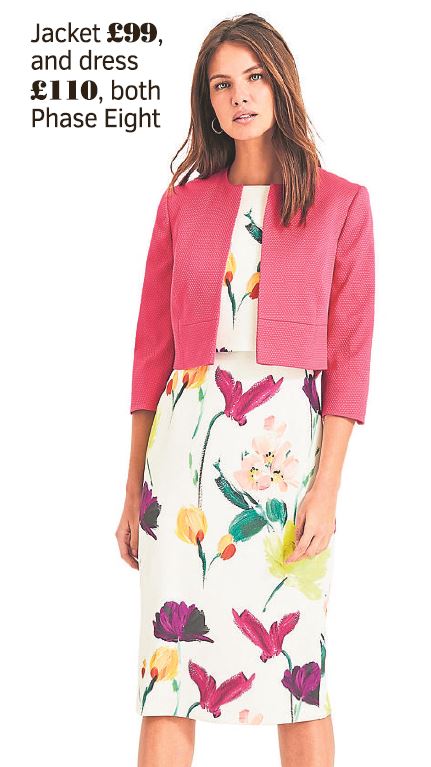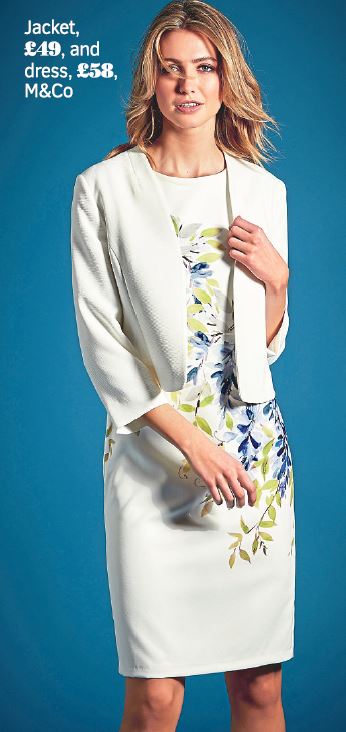 Alternatively, if you want something extra-special you could have your outfit custom-made. Try Lalage Beaumont for gorgeous mother of the bride or groom outfits. A shift will cost around £700, and a coat £1,150, but you can guarantee you'll shine out.
A wedding is also the perfect opportunity to experiment with some of the pretty prints around this summer. A floral print dress with a plain jacket in a bold colour would work well. A fascinator or hat will give your look that finishing touch. Shops like Monsoon have some reasonably priced options, or you could go for something more luxe (and you'll be reassured no one else will have the same).
Try beverleyedmondsonmillinery.co.uk for beautiful bespoke creations, priced around £255.
When it comes to the perfect hat or fascinator, it's about trying lots on until you find one that best flatters your face shape. In general, a larger fascinator or hat will slim your face.
Jewellery should be kept minimal – think drop earrings, pearls or fine necklaces and bracelets. If you're wearing a hat that will be the focal point of your outfit so you don't need much else.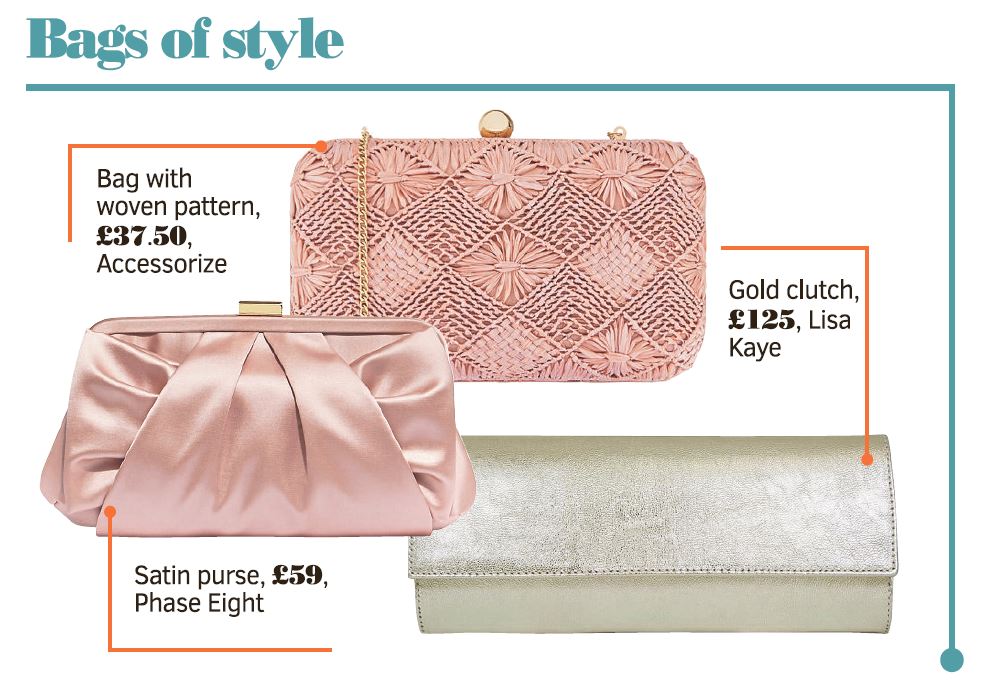 As for shoes, if you opt for nude, they will go with anything. It's a trick the royals use a lot. Many of us struggle in heels for long periods of time – block, or lower kitten heels are on trend and will ensure you are comfortable all day, or you could wear high-heeled courts for day and take flats with you for evening. Ballet pumps which roll up and fit in your bag can be a stylish solution to aching feet. Try cocoroselondon.com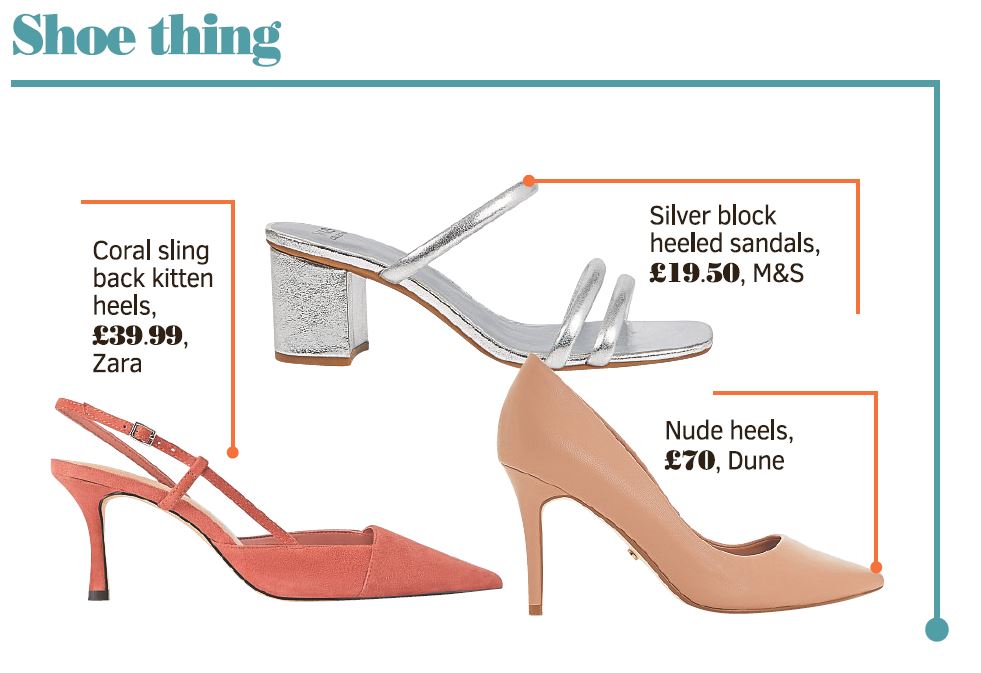 Wishing you a very happy big day – I'm sure you'll look just gorgeous.
Wendy