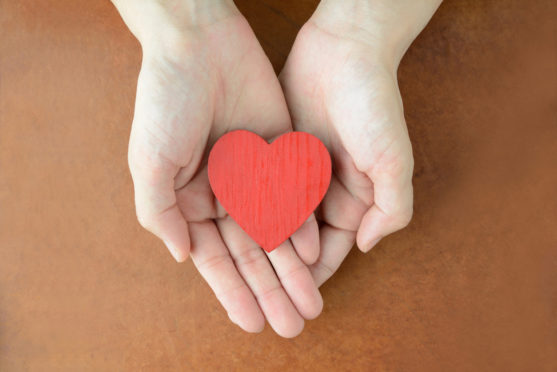 From healthy eating and exercise, to keeping our stress levels down and watching our weight, there's been a real focus on self care in recent years.
Making sure we drink enough water, eat our five a day, limit alcohol, get into a good sleep routine…we have to take responsibility for our own wellbeing.
And now, people are becoming DIY doctors, and monitoring their own healthcare, too.
Forget waiting for a slot at the GP surgery or for an appointment letter to come through the mail.
With a rise of home health testing kits hitting the shelves, people are able to give themselves a health MOT at home.
Pharmacies are already selling a growing number of tests and devices to help us keep tabs on things such as our blood pressure and cholesterol.
And last week it was announced that having to go for your dreaded smear test for cervical cancer once every three years could become a thing of the past thanks to the first home smear DIY kit.
Developed by researchers at Queen Mary University of London, the kit allows women to take a vaginal swab or urine sample at home and send it into a lab, where it will be tested for chemical changes.
In a study of 600 patients, pre-cancer signs were identified with greater than 80% accuracy – similar to existing methods.
The scientists behind the tests hope they will become routine within three to five years.
Charities have welcomed the news at a time when cervical cancer screening rates have plunged to a 21-year low, with just seven in ten women attending.
Many ignore invitation letters as they find smear tests painful or embarrassing. Others might prefer a home test because it saves time.
Robert Music, chief exec of Jo's Cervical Cancer Trust said: "Self-sampling is a much more accessible test making it easier for many groups, including those who live a long way from their nearest clinic or struggle to get appointments, who have physical disabilities, have had a previous bad experience or who have survived sexual violence, to name only a few."
Self-sampling not only relieves the pressure on doctors and hospitals, but can also save patients time – and sometimes embarrassment.
Here we take a look at the DIY tests already on the market…
Blood pressure
Blood pressure is one of those vital signs that can reveal if everything is OK with your body.
High blood pressure, for example, may be a sign of hypertension. It can raise alarms that your heart is working harder and you need medical intervention.
In a similar manner, low blood pressure can be alarming, too.
These risks can be avoided by regularly checking your blood pressure at home. You can buy easy-to-use cuffs and digital monitors over the counter in most pharmacies.
Bowel screening
In England, Wales and Northern Ireland people over the age of 60 are invited to take part in bowel cancer screening. In Scotland, screening starts from age 50.
Screening continues every two years until you hit 75. The test looks for blood in the poo. If you are within the eligible screening age range, a test will be automatically posted to you, so you can use it in the privacy of your own home.
Menopause
A simple device, similar to a home pregnancy test, is designed to pick up the tell-tale early hormonal signs of the onset of the menopause, which can start as early as 42 or as late as 58.
Research shows the test, which involves a urine sample and is expected to cost around £8 a time, is up to 99% effective and can mean women could start treatment much earlier.
Hearing
Charity Action In Hearing Loss have a five-minute telephone test (0844 800 3838) which gives you an idea of whether your hearing is impaired in any way.
Callers are asked to listen to a recording of numbers being read, then, using the phone keypad, to key in what they heard.
Each ear will be tested and at the end you will be advised whether to discuss your results with your GP. Calls are charged, from around 5p per minute.
This test isn't only important from the perspective of diagnosing hearing loss, as studies have named hearing loss as one of the nine main risk factors for dementia.
Cholesterol
Cholesterol is a kind of fatty substance found in the blood. It is made by the liver and we all have some of it circulating naturally in our bodies. The body needs it – it is used by every cell, helps make vitamin D and some hormones, and is a component of bile.
The higher your cholesterol, the higher your risk of a heart attack or stroke.
There are an array of devices that allow you to measure your cholesterol levels at home.
You prick your finger and put a drop of blood on a test card, then compare the colour to a chart to show your cholesterol levels.
Other tests have machines that you insert the strips into to give a more accurate reading.
Blood sugar
Your blood sugar levels are a measurement that show how much glucose you have in your blood. Glucose is a sugar that you get from food and drink.
Your blood sugar levels change throughout the day and, for people living with diabetes, these changes are larger and happen more often.
You can check your sugar levels yourself by doing a finger-prick test, using a glucose monitor, which can be purchased in most chemists.
Overall, home test kits are a good way to monitor your health, but if you have concerns, speak to your GP.
Dr Andrew Buist, Chair of BMA Scotland's GP committee, said: "We do sometimes encourage patients to buy home blood pressure monitoring machines, which have an evidence base – particularly for monitoring treatment.
"Similarly, patients can check with their GP if they want to use urine test strips to check glucose for diabetes.
"Other home tests however, such as menopause, smear tests, bowel screening, and phone hearing tests, are less evidence based.
"The only way to receive a diagnosis, and subsequent treatment, is by visiting a health professional, such as your GP or a practice nurse, and allowing them to examine you."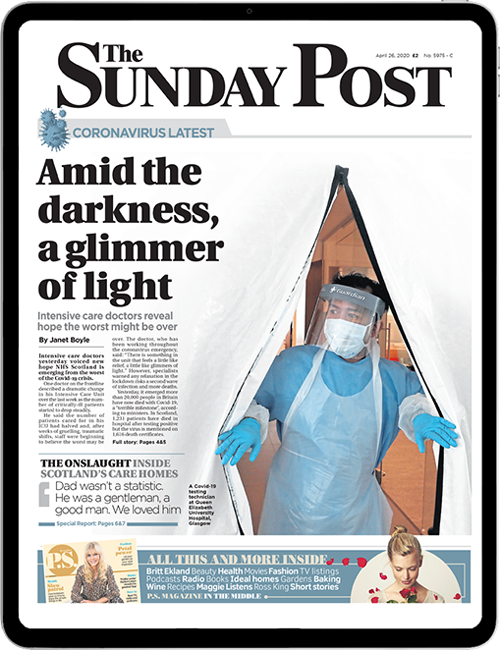 Enjoy the convenience of having The Sunday Post delivered as a digital ePaper straight to your smartphone, tablet or computer.
Subscribe for only £5.49 a month and enjoy all the benefits of the printed paper as a digital replica.
Subscribe