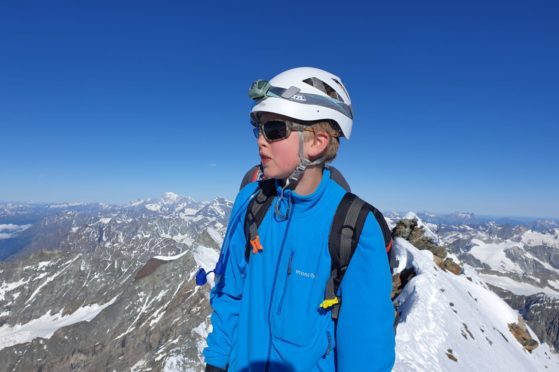 A schoolboy who has become the youngest person to climb the Matterhorn yesterday said he fancies a shot at the north face of the Eiger next.
Jules Molyneaux, who turns 12 today, scaled the legendary Matterhorn on the Swiss-Italian border with his dad on Wednesday. The youngster, who lives near Aviemore, allowed himself a rest at the summit for a few seconds before the tough descent began. He was yesterday climbing with dad Chris in the Alps en route back to Scotland.
The young mountaineer "semi-joked" that he would like to try the Eiger for his next challenge. Speaking to The Sunday Post from Switzerland yesterday, Jules said: "When we got to the summit I sat down for about five seconds. I changed gloves as they were soaking and then got ready to go back down. We had a small camera and just had time to take a couple of pictures before we had to think about getting down safely.
"The Matterhorn took us four hours to climb and four hours to descend. Coming down was actually the most difficult part as your legs are really tired. I mentioned about the Eiger to my dad afterwards. It's a semi-joke – I will have a think about it. I would think about Mount Everest, too, but that takes a lot of time and money."
Jules, a pupil at Ardvreck School in Crieff, said: "I was pleased we got to the summit just before my birthday. We were going to do it on Friday but it was too stormy so we went for Wednesday instead. I have spoken to my friends and, at first, they didn't believe me. But they know now it definitely happened. The Matterhorn museum said I am the youngest person to climb it so I am really pleased."
Chris, 43, said: "We had an amazing time. When you get to the top it's just relief really. The summit is very thin and is only about a foot wide at one point. We kept a fast pace and there is total focus and no banter – that has to be afterwards. Jules is talking about the north face of the Eiger which is one of the toughest climbs in the world. Hopefully he is kidding."
Chris, co-founder with his wife Mignonne of Highlands-based distiller Daffy's Gin, said: "Jules has loved climbing trees and so on ever since he could walk. His brother Louis, who is 13, is wasn't sure about this climb so let his brother do it instead. I have been climbing since I was a boy, so we are all really into it."
The 14,692ft, Matterhorn is more than three times the height of Ben Nevis. Over 500 people have died climbing the Matterhorn with a fatality just last week.
Chris said: "There were 10 of us on the day of our climb and sadly one man died after falling 400 metres. The climb is precarious and there are several knife edges where there are 800-metre drops on either side but you are focused and concentrating too much to be afraid. You just have to keep focusing, one step after the other."
Jules said he was inspired by climbing he had done with his school where he climbed a mountain just before lockdown. Ardvreck head Ali Kinge said: "Jules is an exceedingly determined boy and we are very proud that he has achieved such an amazing feat."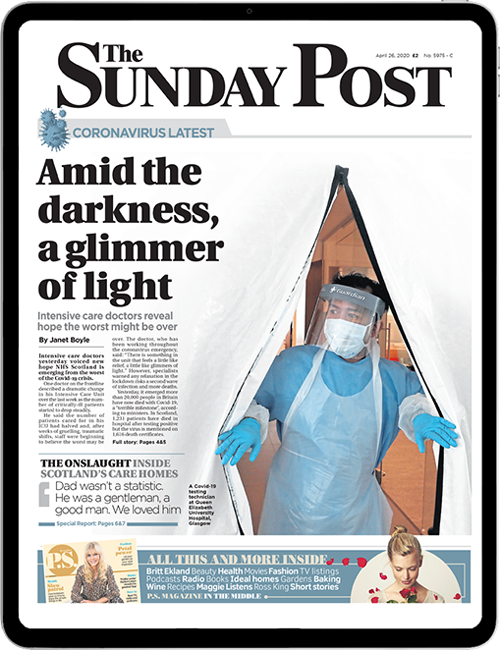 Enjoy the convenience of having The Sunday Post delivered as a digital ePaper straight to your smartphone, tablet or computer.
Subscribe for only £5.49 a month and enjoy all the benefits of the printed paper as a digital replica.
Subscribe