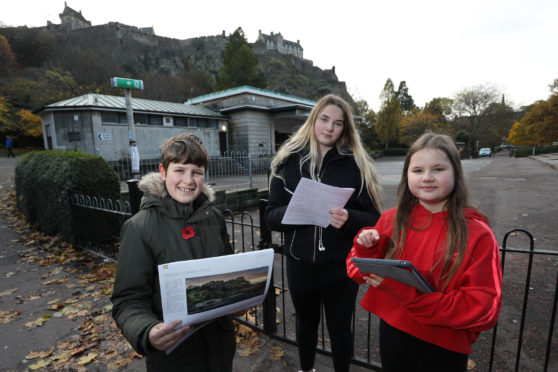 Young Scots will have the chance to have their say on the future of Edinburgh's West Princes Street Gardens as an online consultation tailored specially for them opens.
The youth consultation is aimed at young people aged between 8 and 17 who are interested in giving their views about the latest designs for West Princes Street Gardens, currently being presented by The Quaich Project.
Participants will have the opportunity to comment on the designs, naming of facilities and possible activities for the Gardens.
The online youth consultation questionnaire will run alongside the adult equivalent.
To hear from as many young people as possible, the youth consultation will also be shared with Young Scot members who will earn reward points for completing the survey.
The Quaich Project's vision for West Princes Street Gardens is to reimagine it as a space for all to celebrate and enjoy in new ways – with improved accessibility, dynamic architectural designs and innovative facilities.
David Ellis, Managing Director of The Quaich Project, said: "The plans that we are developing for the future of West Princes Street Gardens are fundamentally about making the space work better for everyone. We'd be doing a disservice to young people if we didn't make sure that they had a voice within the public consultation that is running this month which is why we've created this specially tailored youth consultation.
"The feedback that we get will help ensure that our plans for West Princes Street Gardens reflect the desires and ambition of Edinburgh, and deliver a world-class city centre greenspace for generations to come."
---
For more information and to take part in the Youth Consultation, visit thequaichproject.org/youth-consultation