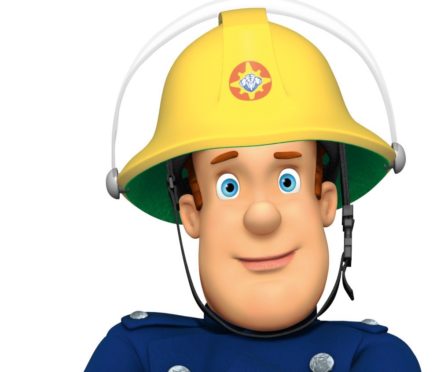 In these divisive and polarising times, it's not just the abject failure of our motley crew of self-serving Westminster politicians failing to come up with anything remotely resembling a democratic consensus over Brexit that is driving me bonkers.
It's the unreasonable demands from those militant minority groups, and the self-appointed virtuous few who insist we follow their moral compass and modify our behaviour to accommodate their beliefs and pious ideology.
In particular, militant vegans who issue death threats to turkey farmers at Christmas or the fear-mongering from those climate change activists who insist the Earth is done for and we are all going to die in seven years unless we stop using fossil fuels and drinking from plastic cups.
For a short time, unless the Supreme Court decides otherwise, we will not have to suffer the tortuous screeching and infantile point-scoring from our dishonourable rabble in Westminster.
Sadly there seems to be no escape from the rants of the militants. They drive me bonkers
I wrote a while back about my disgust with the Scottish Maritime Museum in Troon for upping anchor and giving in to the demands by militant vandals to drop the word "she" when referring to their boats or ships.
Now the world famous, universally popular and well-loved children's TV character Fireman Sam has become a target of the gender bullies.
Fire chief Les Britzman, of Lincolnshire Fire and Rescue, has stoked the flames of fury by dropping poor Sam as their mascot, because he has man in his name, claiming his character is now outdated and that he will only consider reinstating him if his name is changed to Firefighter Sam.
For Les, it doesn't matter how many years that Sam has been eagerly watched by a young and impressionable audience, selflessly assisting others who are in danger, distressed or needing help. Or the fact that every episode carries common sense, easily understood and invaluable fire safety advice.
He doesn't care that Sam has become an iconic role model on fire safety and, more importantly, is an easily identified brand which has raised millions through merchandise sales and charity donations for the Fire Service.
As far as blinkered Les is concerned, all that is inconsequential, Sam has man in his name, and as such discourages females from joining the fire service, so he must be bumped.
The irony here of course being, that the word female has the word male contained within it.
This act of hand-wringing virtue-signalling will do nothing to encourage and increase female recruitment, only enrage people and embarrass his struggling service. Better wages and conditions for his officers and demands for more government funding might though.
However, Les, it turns out, has never raised his head above the parapet and fought alongside his union to try to secure them.
Instead, he has gone solo to make a name for himself on the back of a popular TV character to justify his skewed reasoning, believing wrongly that he can fix something that isn't broken.
If I were Postman Pat, Bob the Builder or even Thomas the Tank Engine I would be very worried about my job. Because we all know that Les isn't alone here.
Sooner or later, his views will be accepted and jumped upon by some politician and we will then find ourselves insidiously forced to accept yet another change to our language.
I wonder if there are any open manholes near Les?
He could do us all a favour by accidently falling in one.