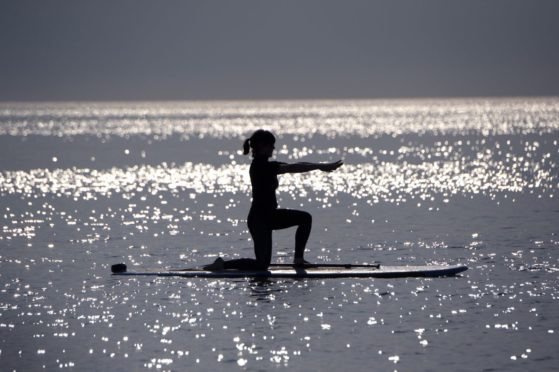 As if yoga wasn't difficult enough, try balancing with one leg on a paddleboard in the middle of a breezy loch!
Much like wild swimming, stand up paddleboard yoga, (SUP yoga), has become increasingly popular as people yearn to reconnect mind, body and soul with nature.
When I first heard about SUP yoga, it felt like a good way to put my technique to the test. I'd never set foot on a paddleboard before, but I could swim – a prerequisite for when I ultimately fell in.
I enjoyed a session with Paddle Surf Scotland, who took our yoga class out for the day on Clunie Loch, Perthshire. Coaches, Mike and Matt ran the class; these brilliant instructors helped us find our balance, ran us through a number of sets of poses and kept us safe on the loch when the wind picked up.
Our class lasted 90 minutes and the wetsuits, wet boots, paddles and paddleboard were provided. We started our warm-up in the shallows – where an accumulation of lily pads conveniently kept us upright – and then it was out on to the loch for a stand up paddle to help us gain confidence on the board and then back to the shallows for the yoga session.
Our group was a mix of beginners and well-seasoned yogis – at one point a woman in the group was balancing in an impressive headstand. Nevertheless, it's important to approach the paddleboard, as a beginner and not compare yourself to others. Yoga on a stand up paddleboard is a wildly different experience to the stability of the floor.
SUP Yoga definitely challenges your control of very small muscle movements as you stretch through the resistance of a tight wetsuit and find your footing on a wobbly paddleboard. I'd grown used to the ease of flow on a mat; a paddleboard on water has a flow of its own. I learned this the hard way when I fell back and into the loch during a side twist in forward lunge where the board slipped from my feet!
Despite the odd slip, I enjoyed the experience of yoga outdoors and letting each pose flow like the water beneath my feet.
In my opinion, there is no better shavasana – that lazy pose at the end of a class where you lay on your back and breathe – than on a paddleboard. As we relaxed into the pose, my fingertips and toes dipped into the water, and a smirr off the loch fell lightly on my face.
SUP yoga is a refreshing experience and I've never felt more invigorated by a class.
---
Kit list
Wetsuit
They may feel restrictive, but when it's cold, wetsuits are vital. Most groups provide suits but if you're a regular, consider buying your own.
Water shoes
Useful if you require extra grip on the board, or don't fancy being barefoot in and around the loch where there may be sharp rocks.
Paddleboard leash
If you fall off, a leash around your ankle ensures your board won't drift off. Doubles as a strap to secure paddles not in use.
Due to Covid-19, check official advice before planning any adventures.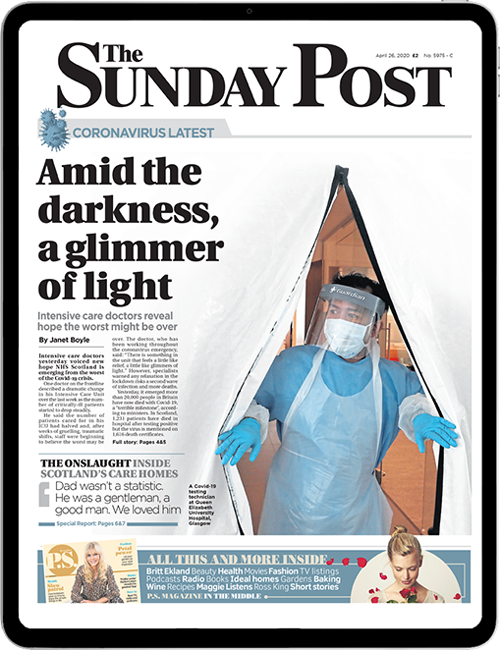 Enjoy the convenience of having The Sunday Post delivered as a digital ePaper straight to your smartphone, tablet or computer.
Subscribe for only £5.49 a month and enjoy all the benefits of the printed paper as a digital replica.
Subscribe