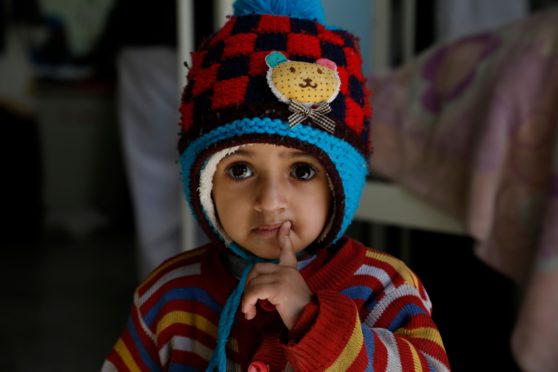 Saudi Arabia's armed forces in Yemen use armoured vehicles, missiles, anti-tank rockets and warplane targeting systems made in Scotland, according to new research.
The report by Campaign Against Arms Trade Scotland also reveals the millions of pounds of taxpayers' money given to arms firms by Scottish Enterprise and the extent of lobbying at Holyrood by arms firms.
The human rights group, which has been nominated for the Nobel Peace Prize, also claims there is an "insidious relationship" between the Saudis and Westminster politicians.
Its report says MPs have registered £323,659 in donations from Saudi Arabia since the war started, and that 90 politicians enjoyed funded trips thanks to nations part of a Saudi-led coalition. The report comes as the UK Government falls under increasing pressure to end its military support for Saudi Arabia and follow President Joe Biden, who suspended US arms sales to the Kingdom. The Scottish Government says the millions given to the arms firms is intended to help them diversify their business.
Saudi Arabia is the biggest customer of UK-made bombs and warplanes. As well as exports, more than 6,000 BAE Systems employees have helped the Royal Saudi Air Force.
According to the Yemen Data Project, there have been 22,611 bombing runs with over 8,750 civilian deaths, including devastating bombing of schools and hospitals.
The UN said the wartorn nation was facing a famine with 400,000 children severely malnourished and "in their last weeks and months".
CAAT Scotland's report says that 16 companies in Scotland have applied for military export licences to Saudi-led coalition members or worked directly with its forces. "Many of the active warplanes can only function with critical systems and targeting equipment made in Scotland," the report says. "Saudi Arabia operates 72 Eurofighter Typhoons."
The Typhoon relies on radar systems made and designed in Scotland. Italian arms firm Leonardo, which has a base in Edinburgh, is one of three partners in the Eurofighter project and makes 60% of the electronic and radar systems on these warplanes.
Glasgow-based Thales Optronics worked with Leonardo to create the Pirate infrared target tracking device for Eurofighters. The radar finds and locks on to missile and bomb targets. The report mentions Paveway IV bombs made by Raytheon in Glenrothes, Fife. Raytheon's smart-bombs have been linked to atrocities in Yemen including a 2016 incident when 97 civilians were killed in Mastaba.
Another weapons system part-made by Raytheon in Fife, currently in operation with the Saudi forces, is the TOW missile. In 2018, Saudi Arabia purchased 6,600 of these anti-tank rockets. Raytheon's shoulder-mounted Javelin missiles are also part-made in Fife, CAAT says, with 150 sold to the Saudis.
On the ground, the Saudi-armed forces rely on armoured vehicles part-made in Dumfries by Penman. CAAT said Penman "manufactured the Metras MRV off-road military vehicle in close collaboration with Saudi-based firm ERAF Industries, along with specifications set by the Saudi Government."
Other firms cited include Irvine's Vector Aircraft Services which counts the Royal Saudi Air Force "amongst its satisfied customers".
The report says companies arming Saudi Arabia had 29 lobbying meetings with MSPs over the last two years, with Scottish Government ministers registering 23 since the start of the war. The Scottish Government's funding of arms firms is also highlighted.
The report says that as well as providing account management services, Scottish Enterprise has given at least £8,757,353 to multinationals "fuelling the war in Yemen" since 2017. Leonardo has received £7.051 million, BAE Systems £1.6m and Raytheon £106,263. CAAT Scotland said: "Pressure must be placed on Westminster to join international partners and halt arms sales to parties involved in the war. We call on the Scottish Parliament to make its objection to continued arms sales clear."
Denisa Delic, of Save the Children, said: "The UK needs to put peace first. That means stop selling arms to the coalition and getting all the parties around the negotiating table."
Scottish Enterprise said: "We do not support the manufacture of munitions. Aerospace, defence and marine companies employ tens of thousands of people in Scotland and we work with them to diversify their businesses from a focus on defence markets only, with a view to sustaining and growing employment. We carry out rigorous human rights due diligence based on independent evidence from authoritative sources."
The Scottish Government said the export of arms was the responsibility of the UK Government, adding: "We do not provide funding for the manufacture of munitions – either directly or via Scottish Enterprise. The support provided is mainly focused on helping firms to diversify."
BAE Systems said: "We provide defence equipment, training and support to Saudi Arabia under government to government agreements between the UK and KSA. We comply with all relevant export control laws and regulations in the countries in which we operate. Our activities are subject to UK Government approval and oversight."
Thales said: "As part of the defence and security industry in the UK, Thales adheres to this country's robust ethical standards that are among the highest found anywhere in the world. The rigorous and transparent exports control system operated by the UK Government assesses every export licence application against strict criteria.
"The government also has access to additional sources of information, including sensitive intelligence reports, relating to potential customers of the UK defence and security sectors, and is able to bring these sources of information to bear when making final decisions on whether or not a licence should be granted."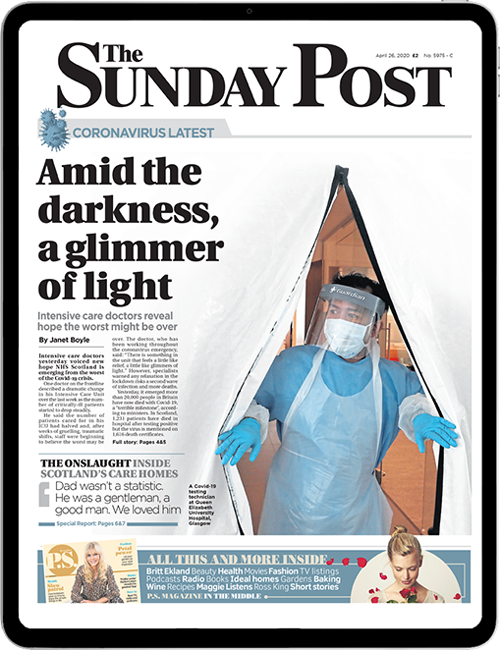 Enjoy the convenience of having The Sunday Post delivered as a digital ePaper straight to your smartphone, tablet or computer.
Subscribe for only £5.49 a month and enjoy all the benefits of the printed paper as a digital replica.
Subscribe