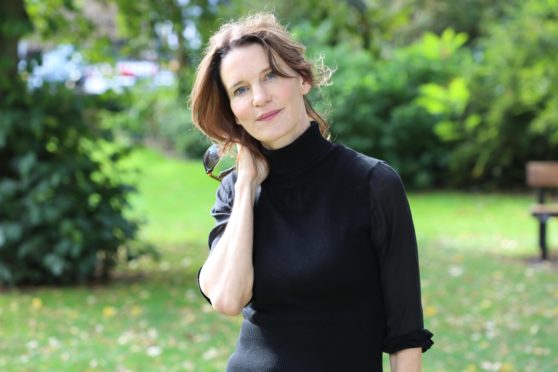 Susie Dent, long-reigning queen of Countdown's Dictionary Corner and self-professed word geek, is talking about her precious collection of little black books.
Rather than containing names and telephone numbers, though, they are, naturally, crammed with the celebrity lexicographer's favourite words.
The charming expert in etymology, which is the study of the origin of words, has collected countless linguistic gems over the years, from historic texts and old dictionaries to unusual words overheard on public transport or in restrooms.
"To be a good linguist or lexicographer, you have to be a good eavesdropper because language constantly changes and that evolution is happening verbally," explained Susie.
"I describe myself as a linguistic magpie because I'll swoop on something I find interesting and tuck it away to investigate later. The women's public loo is a great place to eavesdrop because you can hear things said over the cubicles. I've got a whole collection of black books filled with new words and expressions I've collected over the years."
When it came to compiling her new book, Word Perfect: Etymological Entertainment For Every Day Of The Year, Susie had plenty of material to draw on. Her latest, and 13th, work exploring etymology features a favourite word or phrase for every day of the year, including some forgotten Scots words that Susie would love to resurrect.
These include huffle-buffs, which Susie describes as "Old, comfy clothes that you shrug on at the end of the week that are incredibly cosy and you will keep on all weekend" and tartle, "to hesitate when you're introducing someone because you can't remember their name – a word for an experience that we've all had."
Then there's hurkle durkle, "an old Scots phrase from the Jamieson's Etymological Dictionary of the Scots Language (1808), where it is broadly defined as 'lying in bed, or lounging, long after it's time to get up'" and, of course, dreich.
"Scots is incredibly expressive and pithy," Susie added. "You can pack such a punch in one word and convey a whole range of emotions so expressively."
Susie has also dedicated a whole section to Irvine Welsh's Trainspotting, of which she's a huge fan.
"His vocabulary is so complex and quite a difficult read," said Susie. "I had to linger over so many different words to decode them but it was worth it because Welsh relishes language. He uses it so well to express his characters' inner lives."
Susie recalled being "thrilled by words" from an early age. "I would sit in the back of the car whenever we went on family journeys and just read vocabulary books," she said. "I was a geek way before it became cool to be a geek. Now being a geek is more acceptable and I think it's wonderful that knowledge is celebrated."
That joy of words led to a job as a dictionary editor at Oxford University Press which in turn led to her first appearance on Countdown in 1992. Now, Susie is the longest-standing member of the beloved daytime quiz show. "It's just me and the clock", she laughed.
Susie, who returned to filming in July, sees Dictionary Corner as her "second home", and working on the quiz show remains her dream job.
"I never intended a career in television and politely refused to be on the show several times but now I'm so glad I finally did it. It's quite a unique skill I have, looking up words quickly but I love it. I still feel the adrenaline every time the clock starts to count down. Most people have seen Countdown at some point in their lives and that makes it very special."
In 2012, Susie and colleague Rachel Riley joined the quiz show's late-night comedy spin-off, 8 Out Of 10 Cats Does Countdown, hosted by comedian Jimmy Carr.
"It is a lot of fun. I'm not there to be funny but to be myself, which is a good thing. I've become a foil for Jimmy's jokes and incredibly offensive introductions but I prefer it that way because he was quite respectful to me and Rachel in the beginning. Now he focuses on two specific areas, which seem to be mutually exclusive, that I'm incredibly boring and sexually voracious. I do try to bite back but wish I could come up with a quicker retort. Jimmy always has a fantastic comeback so if I can just hit the exterior of his armour, I class that as a win."
When filming Countdown was on temporary hiatus from late March until mid-July, Susie focused on her award-winning podcast with author and broadcaster Gyles Brandreth, called Something Rhymes With Purple. She recorded it at her home in Oxford which she shares with husband, Paul, a teacher, and their two daughters, Lucy and Thea.
"My podcast was my sanctuary," admitted Susie. "We have loyal listeners who are so interested in language. Recently, their emails made me cry because many people who were struggling with things like anxiety said the show helped get them through lockdown.
"People have just done the most amazing job by adapting to this new reality. It's a real struggle but we are persevering."
Susie had her own anxiety last week when a rough draft of her new Word Perfect book made it to the shops, spelling errors and all.
"I just opened it up and saw there was something wrong in the acknowledgments," she said. "And then I had to close it because I felt a bit sick. There are quite a few errors. I haven't counted them and I don't really want to."
Susie did find home-schooling a challenge but had a secret weapon in her corner: "Luckily I could ask Rachel if maths got tough! I did love having the chance to pause and spend more time with family."
A celebrity lexicographer might sound like a contradiction in terms, and a career in the public eye is something Susie, who is private about her personal life, has slowly gotten used to over the years. "I'm happiest really when I'm flying below the radar but luckily, people seem to recognise and associate me with what I do on Countdown," she said. "If people do come up to me, they'll want to talk about the show or their favourite word, so it's a nice exchange."
When asked for a word to perfectly sum up 2020 so far, Susie lands on mubble fubbles. She explained: "It's a 16th-Century word that means a sense of impending doom or despondency; never quite knowing what's around the corner.
"It has a soft and hopeful which I think implies it is just a passing thing. You'd get the 'mubble fubbles' on a Sunday evening before going back to work or at the end of a holiday. For me that perfectly describes 2020 but fingers crossed we'll all get our fubbles back soon and all will be well."
---
Smiley face! Why emojis rule…and it's OK to drop the full stop
While Susie Dent is keen to resurrect words and phrases frequently neglected or forgotten, she admits that language is constantly changing and evolving.
Encouragingly, she believes texting, social media and emojis do not spell doom for grammar geeks and word lovers but will instead enrich our use of language.
"It's a natural evolution. Things are changing but not for the worst. It's important to remember that the golden age of English has never been in the past," said Susie.
"When kids started using SMS (short messaging service) language, people were horrified at this abbreviation of language but research has shown the internet is expanding our language. We know kids who are good at understanding abbreviated language are very proficient in other areas of language teaching because you have to know the rules before you break them."
Equally, Susie laughed off headlines claiming millennials now regarded use of the humble full stop as an act of passive aggression. "Again, some people think this is terrible – 'what's going to happen to our punctuation?' – but this applied to online speech where young people are leaving full stops out.
"It all comes down to context and, in some cases, adding a full stop instead of an exclamation mark. For example, if you replied 'Great.' to someone telling you they got a promotion, there's a lot of potential envy and resentment packed in that single full stop. It does make a real difference."
Susie also sees emojis as an extension of modern communication. "In some ways, emojis are the successors of ancient hieroglyphics, they are pictorial representations of language. I don't think we should be completely reliant on emojis but nor do I think we should be scared of them," she said.
"In this written-spoken medium that's developing, where we write as we speak, you often need an emoji to express an emotion that may otherwise be lost."
Spoken vocabulary is another matter. Susie added: "The gap between those who have a good vocabulary at school and those who don't is getting wider. Emojis are the fastest-moving area of language but you still need vocabulary to be express complexity and nuance.
"I do my best to persuade young people that dictionaries are just a huge adventure, when you open the pages and you can just find so many stories behind even the most banal-sounding words."
---
Word Perfect: Etymological Entertainment For Every Day Of The Year, published by John Murray, is out now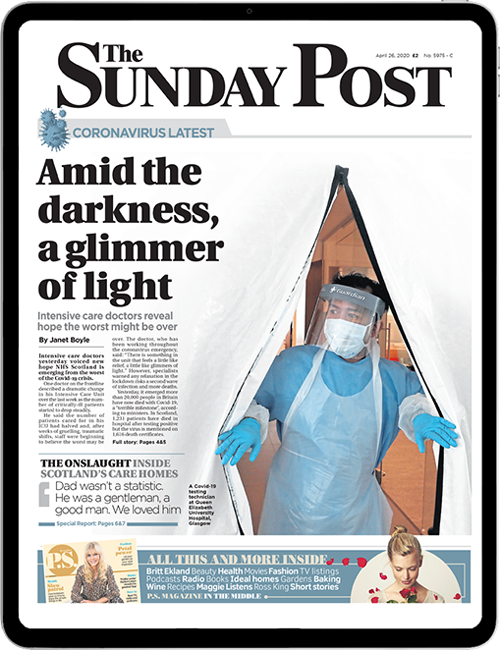 Enjoy the convenience of having The Sunday Post delivered as a digital ePaper straight to your smartphone, tablet or computer.
Subscribe for only £5.49 a month and enjoy all the benefits of the printed paper as a digital replica.
Subscribe