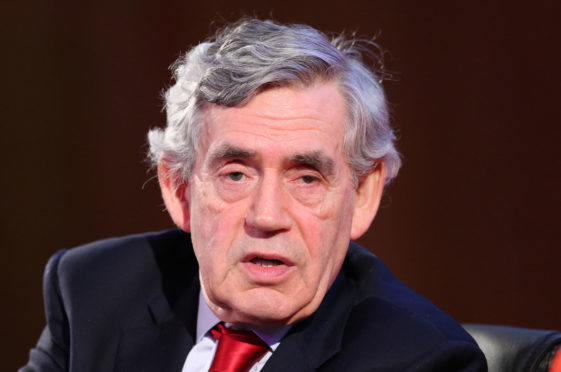 Gordon Brown has urged today's billionaires to give their fortune away like Andrew Carnegie.
The former prime minister, writing in The Post, said the Scots philanthropist's passion for education should inspire his counterparts today.
Mr Brown, said: "Carnegie's key interest was global education. So why, a century later, does education today come well down the league of philanthropic giving?"
Meanwhile, a stained glass window commissioned by Carnegie will be unveiled at Dunfermline Abbey tomorrow.
Carnegie – who died 100 years ago today – always intended the window to take pride of place in the historic abbey but his wish was declined because its landscape scene was not sufficiently secular.
It was completed in 1913 by Tiffany of New York in memory of his parents and siblings.
Yesterday Ian Wilson, chairman of the Carnegie Dunfermline Trust, said: "Being in the Abbey was what was always intended for it, and it's wonderful to have been able to have done it."
It spent years in storage and was most recently on display at the Trust's headquarters.
It will be unveiled at a dedication ceremony attended by Carnegie's descendants.