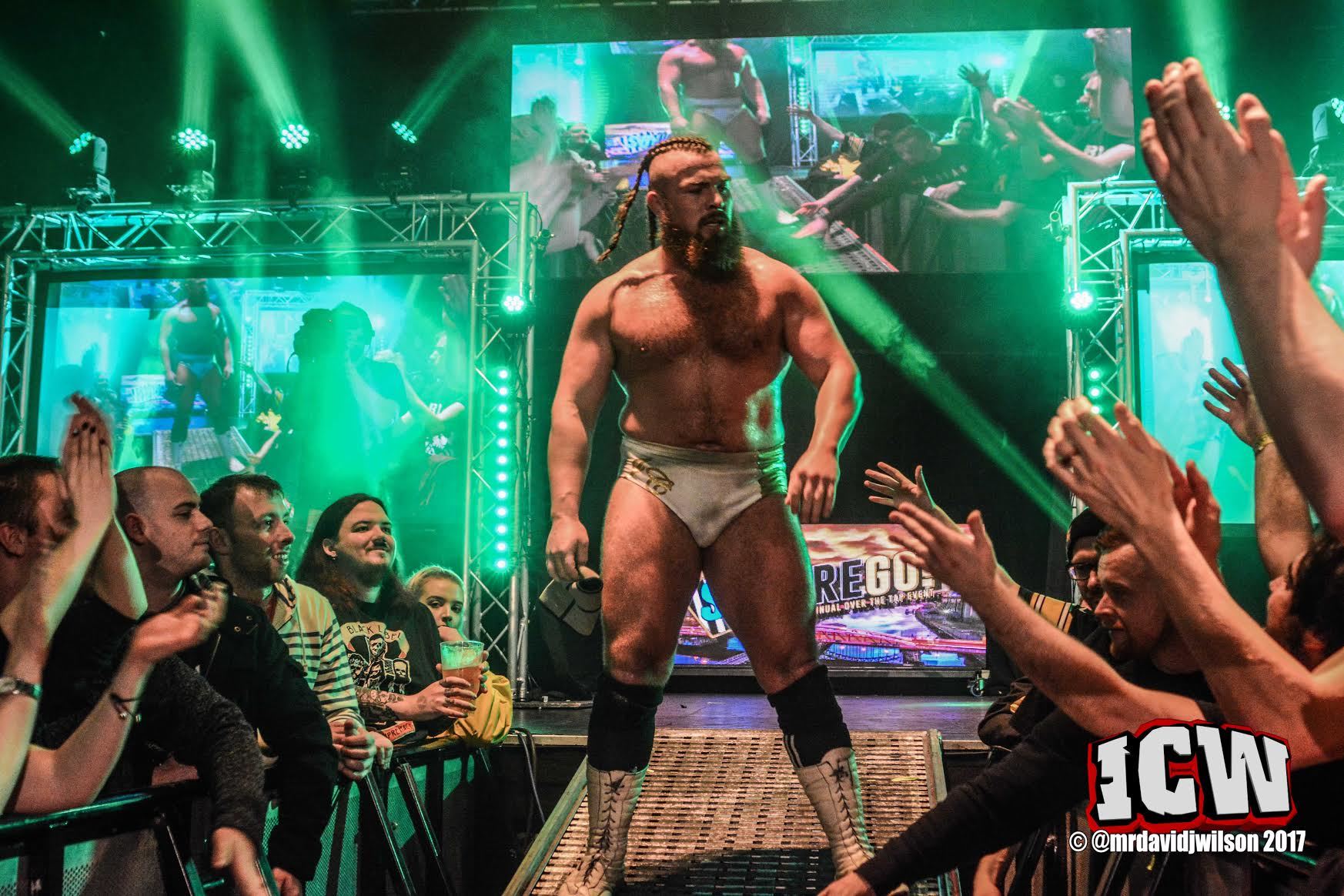 SCOTS wrestler Joe Coffey has seen his pals compete on the biggest stage in sports entertainment.
And while he hopes the chance for him to join them in WWE may one day come, he's firmly focussed on a big bout at Glasgow's Barrowlands on Sunday.
The grappler, 28, is hoping to lift Insane Championship Wrestling's World Heavyweight title at the promotion's 'Barramania' spectacular.
A former rugby player, Coffey had aimed to go professional in the sport before making the huge decision to turn a childhood passion for wrestling into a full time career.
Since then, he's travelled the globe and fought in Japan, America, Mexico and all across Europe.
He told the Sunday Post: "I didn't so much as fall out of love with rugby, but I felt wrestling calling me and eventually at 21 I decided 'I've got to do this.'
"Now I'm the iron man of professional wrestling, a world travelled wrestler, well versed in a lot of styles coming from experiences in each country that I've wrestled in.
"The Iron Man and The Mighty Wrestler are my monikers and I live up to those expectations in the ring."
To get to where he is now, Coffey admits he has had to make plenty of sacrifices.
As well as hours of training and travelling for his in-ring duties, he also runs his own full-time personal training business.
The gym is basically his home.
"There's not a lot of sleep in my life," he laughs.
"There's not much down time, social life or love life but it's the sacrifice for what I want to do.
"I want to make a mark in both industries and I'm willing to put the time and effort in."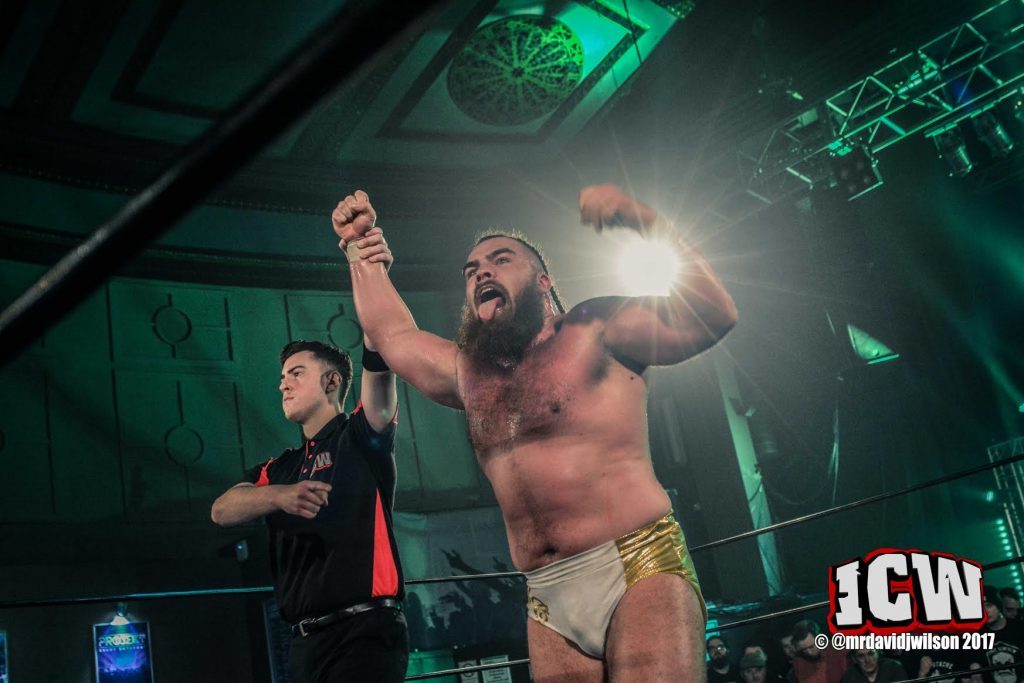 The hard work certainly seems to be paying off as Coffey's stock continues to rise and he goes from strength to strength – quite literally.
The powerful fighter is in high demand with a hectic schedule of shows across the country.
At the end of last year, he appeared in tag team action on ITV's World of Sport, which returns for a ten part series this summer.
"I'm looking forward to getting stuck into the filming which starts at the end of May," says Coffey.
"It's another big step to build the Iron Man Joe Coffey brand."
Coffey fought alongside his brother Mark on the New Year WOS special.
The two have teamed up regularly in the ring, but haven't always been on the same side.
"There were many broken beds and holes in the wall when we were younger," Coffey admits.
"WWE and WCW had a 'don't try this at home' message but I guess you can't help that when you're two brothers!
"I remember once picking Mark up and Razor's Edging him right through my mum and dad's bed…"
Coffey's most often seen in singles action, and has taken on some of the biggest names in the business in his own unique style.
At ICW's record-breaking Hydro show Fear and Loathing IX, Coffey came face to face with Olympic gold medallist and WWE legend Kurt Angle, an experience he describes as an honour.
Angle, who lost that night to the Iron Man, has since returned to WWE TV as the General Manager of Monday Night Raw, but Coffey hopes to one day face him again.
"Kurt's parting words in the ring were 'this isn't the end of Coffey v Angle' and I'd like to truly believe that," he says.
"I'd like to think there's one more match out there and if it's in the WWE in a couple of years then who knows.
"He was very complimentary about my work and it was an absolute pleasure and honour to wrestle with him.
"I'd love to do it again as it was one of the best experiences of my life to be in with arguably the greatest ever wrestler to lace up a pair of boots."
ICW, which Coffey was initially recruited to by founder Mark Dallas as a bodyguard, has expanded rapidly over the past few years.
The company's unique blend of brutal combat, compelling story telling and a stellar roster of talent has had fans flocking to live events all across the UK and tuning in on pay-per-view streams.
The Hydro event was the biggest European wrestling event in history, selling out over 6,000 tickets – a far cry from the company's humble beginnings of putting on small shows in Maryhill Community Centre.
They've also formed close ties to WWE, with several ICW stars making their way across the pond and onto the wrestling giant's programming.
Among them is Scot Noam Dar, who regularly features on Monday Night Raw's Cruiserweight division, as well as Wolfgang and Nikki Cross on NXT.
"I'm over the moon for them," says Coffey.
"I know all these guys have worked equally hard and it's great to see them get the success they deserve.
"I'd love to be in that position myself one day but I've taken other opportunities and tried to be the most well rounded and well versed wrestler to come out of Scotland.
"It might happen sooner or later but it's been great watching Noam in the cruiserweights and seeing Wolfgang too.
"I used to think he moved like Hulk Hogan and I didn't know why he hadn't been picked up by WWE yet!
"It's good to see Nikki Cross killing it too."
Coffey's close friend Killian Dain, who wrestled in ICW as Big Damo, recently made it onto the biggest show of the wrestling calendar, Wrestlemania.
He featured in a battle royale in front of over 70,000 people in Orlando, Florida and millions of TV viewers worldwide. 
"I watched his match at NXT Takeover and texted him and we were chatting away and then he told me he was on the Wrestlemania card," says Coffey.
"It was amazing and so well deserved. I felt like a proper fan boy again, so pleased that my mate was getting this chance!"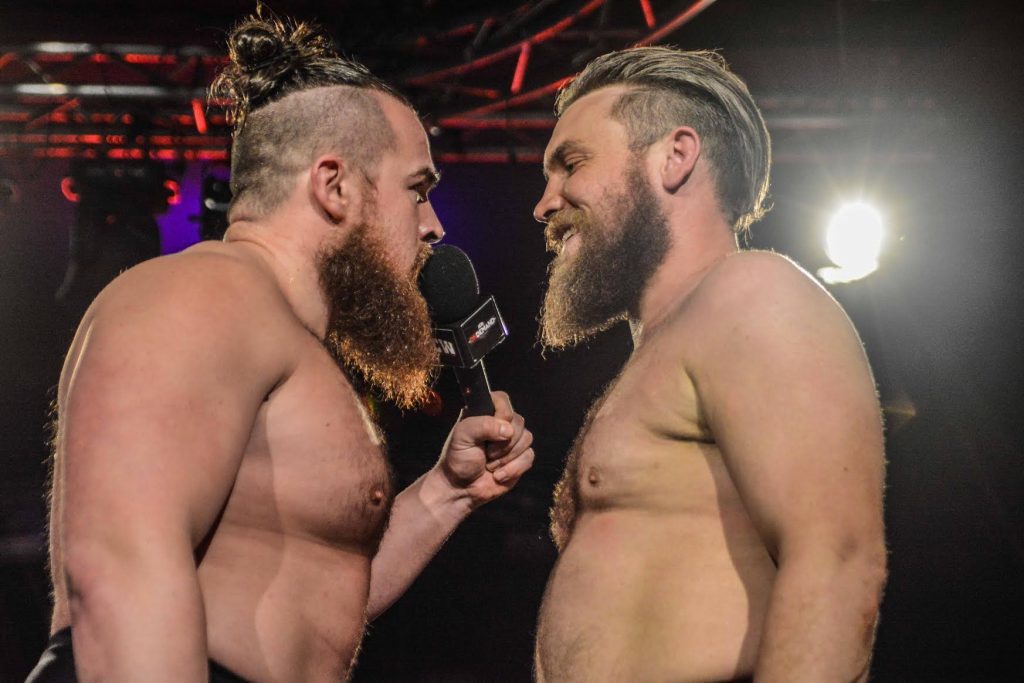 Coffey has his own chance for glory as he aims to beat Trent Seven for the ICW Heavyweight Championship on Sunday night at the Barrowlands.
He's cashing in the contract won in a 30-man battle for a title match against the Wolverhampton-born wrestler, who recently competed in the WWE's United Kingdom Championship.
"Anyone coming along can expect the match of the night," says Coffey.
"The show will be stolen, they'll see some of the most athletic and powerful manoeuvres and they'll be shocked and surprised when they see the things that I do… Things that a big man shouldn't really do!"
ICW: Barramania is at Glasgow's Barrowlands, April 16, insanewrestling.co.uk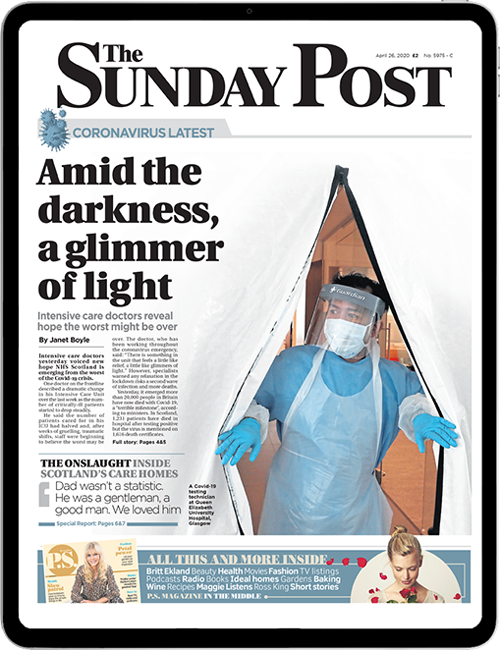 Enjoy the convenience of having The Sunday Post delivered as a digital ePaper straight to your smartphone, tablet or computer.
Subscribe for only £5.49 a month and enjoy all the benefits of the printed paper as a digital replica.
Subscribe