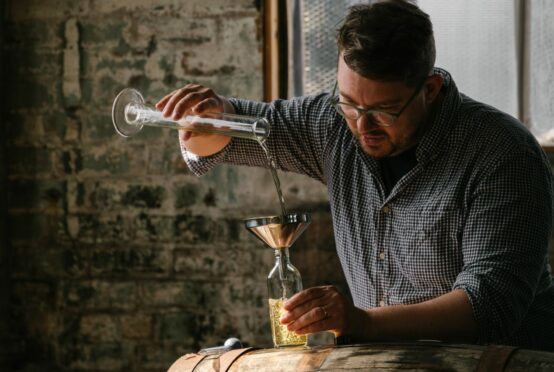 Born from late-night discussions in the corner of dark bars, a newly established blending house is aiming to change the way Scots think about their national drink.
Based in Leith, Edinburgh, once the epicentre of the city's historic whisky industry, Woven is the brainchild of five friends who came up with the idea for a contemporary blending method more than a decade ago.
Over the years, Duncan McRae, Peter Allison, Nick Ravenhall, Ed Harvey-Jamieson and Alastair Fiddes – all of whom have worked in the drinks industry – talked about how they wanted to redefine blended whisky, creating a serve that would dispel the common misconception that blends are somehow inferior to single malts.
The conversations, McRae explained, usually didn't "make it past the second beer" – until 2020 when the group decided the time was right to turn their pipedream into a reality. Having all gained the relevant experience, knowledge and skills from their day jobs, they decided to blend their expertise, and launched their innovative brand last August.
"There is a huge perception that blends are not as prestigious or superior as single malts," explained McRae, who has previously worked with brands including Tanqueray and Hendrick's. "These perceptions don't just appear out of nowhere but it's more the reality of the status quo within blending that we felt needed challenged. There aren't enough good examples of incredible blends out there."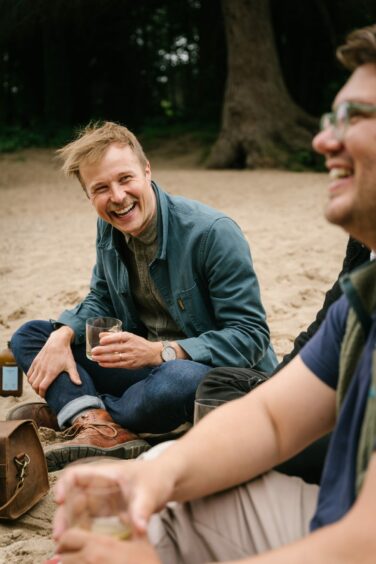 Blending spirits together to create an often lighter, sweeter and more consistent whisky was devised in the late 1800s as a way to make the distilling process more financially viable. So, although Woven's process is not new, the aim is to honour the beauty and balance that has, unfortunately, often been lost with large-scale manufacturing.
Allison said: "Blending is a beautiful process and an art form that has been around for hundreds of years. It's only been the last 30 or 40 years, with the rise of single malts, that blending has become a bit more homogenous in flavour, cheaper in price and kind of the 'everyday' whisky as opposed to the treat that it once was.
"When you speak to blenders, their passion and knowledge and understanding of what goes into a bottle is incredible. It's almost when it leaves the distillery, that the perception of 'top tier' or 'bottom tier' comes into effect.
"When it comes to the sales and the marketing of a brand, it's all about price, shelf space in a supermarket, that kind of thing. What we are doing, in our own small way, is trying to bring back the focus on to the actual act of blending."
After sourcing casks of whiskies from distilleries and brokers, the group blind taste-tests each dram to establish which flavours, ages and profiles work together. This process can take six months and results in limited edition one-off "experiences" which are poured into simple yet elegant brown glass bottles.
By blending in small volumes the aim is quality, not consistency.
Allison continued: "The big blended brands – Johnnie Walker, Grant's, Famous Grouse – are always going to be around and they're phenomenal at what they do.
"But what we're doing, I suppose, is on a much smaller scale with higher-quality products. We are trying to create tiny little blends that are beautiful in their own way.
"When we are hand selecting casks or parcels of whisky from distilleries and from brokers, we get not very many litres of each whisky and put them together in order to create a single expression, limited edition – once we've made it, it can't be replicated."
McRae added: "What people perceive about blending is that it's done to achieve industrial scale and it's done to achieve consistency.
"And that's a bit of why people don't like it – they don't want to drink something that's mass produced and always the same. They want that variance, which is why the idea of single malt exists.
"But we think that assumption of blending does such a disservice to the art of blending, which we really buy into as a concept. When we started this, we wanted to do it the way that the old Scottish grocers would have done it – buy tiny parcels and turn them into the best things that they can be."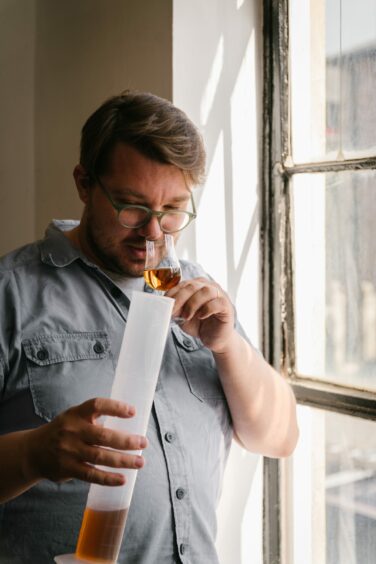 In short, the Woven ideology rests on the simple pleasure of sharing and enjoying whisky without worrying about title, age or origin – an idea they hope to grow alongside their brand.
McRae continued: "Scotland does a great job of industrial blending but there's a space for interesting ideas in whisky that can't be achieved with single malt and can't be achieved through industrial blending.
"So, it's sort of taking blending back to its roots, even though it feels like something quite new in the world of Scotch whisky blending."
---
Woven Hot Toddy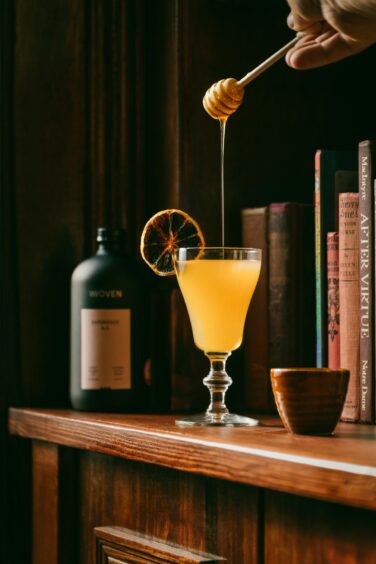 Here's a simple recipe that always hits the spot, although we fully encourage experimenting with other ingredients once you have mastered the basics.
You'll need
40ml Woven Experience N.3
20ml Freshly squeezed lemon juice
One teaspoon Runny Honey
1 clove, dash nutmeg powder
100ml Hot Water
To garnish: Star anise and dehydrated orange wheel
Method
Add whisky spices, honey and half the hot water then stir to integrate and dissolve. Add lemon juice and remaining hot water with garnish.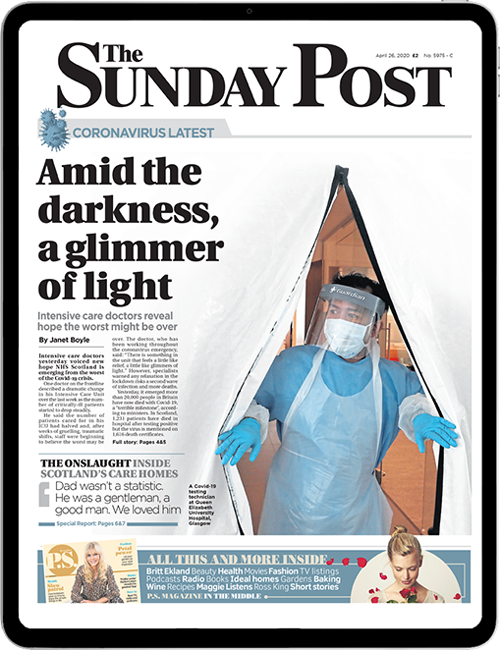 Enjoy the convenience of having The Sunday Post delivered as a digital ePaper straight to your smartphone, tablet or computer.
Subscribe for only £5.49 a month and enjoy all the benefits of the printed paper as a digital replica.
Subscribe