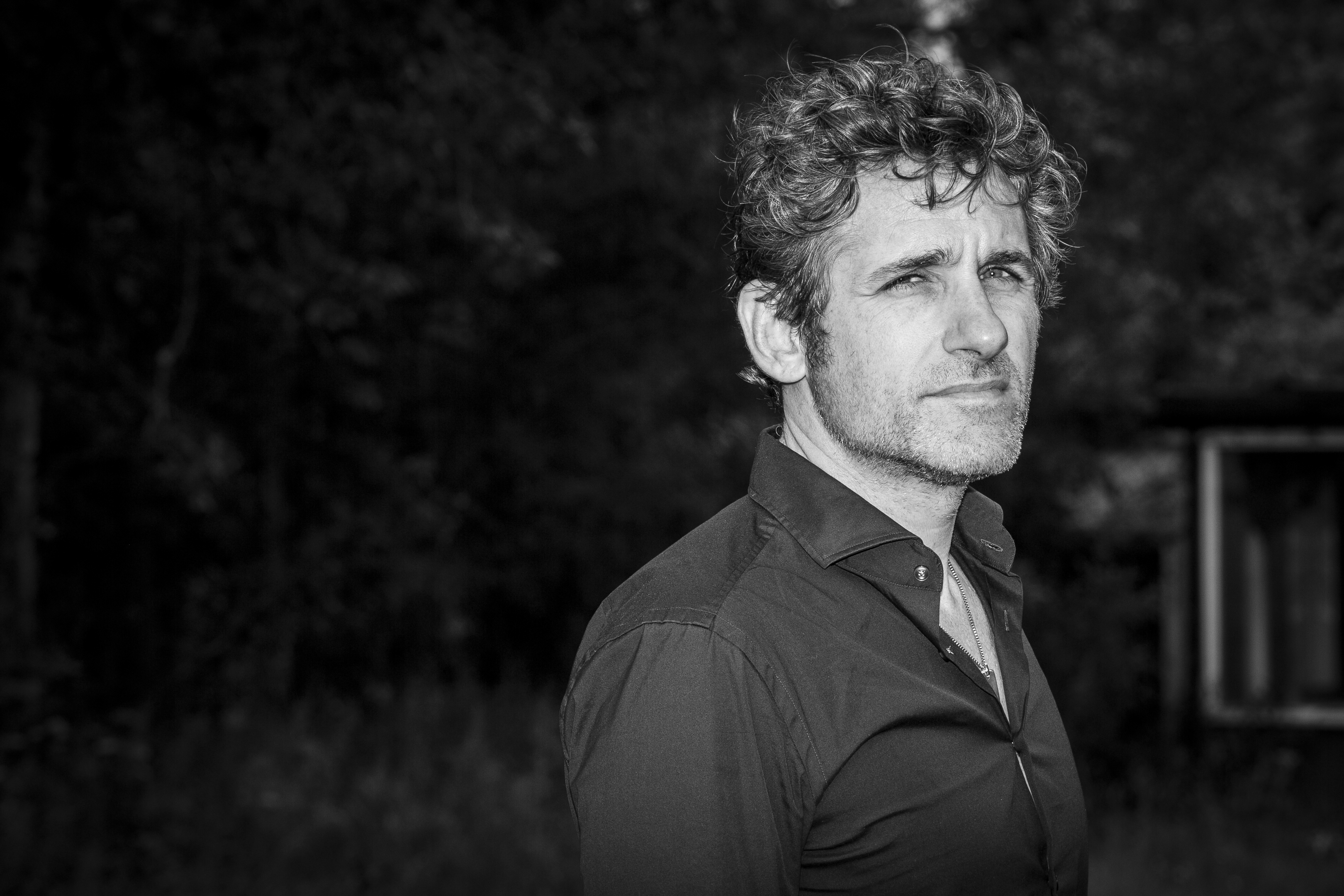 TOM STADE is a comedian who doesn't shy away from controversy.
He'll be bringing his raucous 'I Swear' tour to The Stand in Glasgow on Wednesday November 29th.
The stand-up spoke to the Sunday Post about his material, moving from Canada to Scotland and why there's nothing that can't be joked about.
'A joke is never finished to me'
TOM spent August 2017 entertaining the Edinburgh Fringe crowds at at the Gilded Balloon.
He said: "I always love the Edinburgh Fringe. I look at the Edinburgh like I've just built a new car.
"I work out all the little bugs. Sometime we clash, sometimes there's problems but in the end it's my car."
The Fringe show was part of the same tour that's coming to Glasgow, but he says audiences shouldn't expect to see the same show twice.
He said: "The show always changes, you know?
"A joke is never finished to me.
"I'm not a monologue comedian, I'm just not."
"Anyone can write material and do a set, but to be a real comedian you have to think on your feet.
"This isn't opera or the theatre, you know what I mean?"
"I want to create a moment, right there in the room, that'll never happen again."
Tom's stand-up involves a lot of chatter with the audience, and he welcomes a good heckle.
"I initiate the heckling.
"If you are a truly funny person, you can take what someone says, turn it around and make people laugh."
While much of today's TV comedians spend their time rallying against Trump or Brexit, Tom says it's important to him to remain neutral on-stage.
He explained: "To be a comedian, you can't take a side.
"These social justice warriors you see aren't really comedians.
"The world's lost it's goofiness and I'm trying to keep it alive. That's my mission.
"Comedians these days are so serious now, man."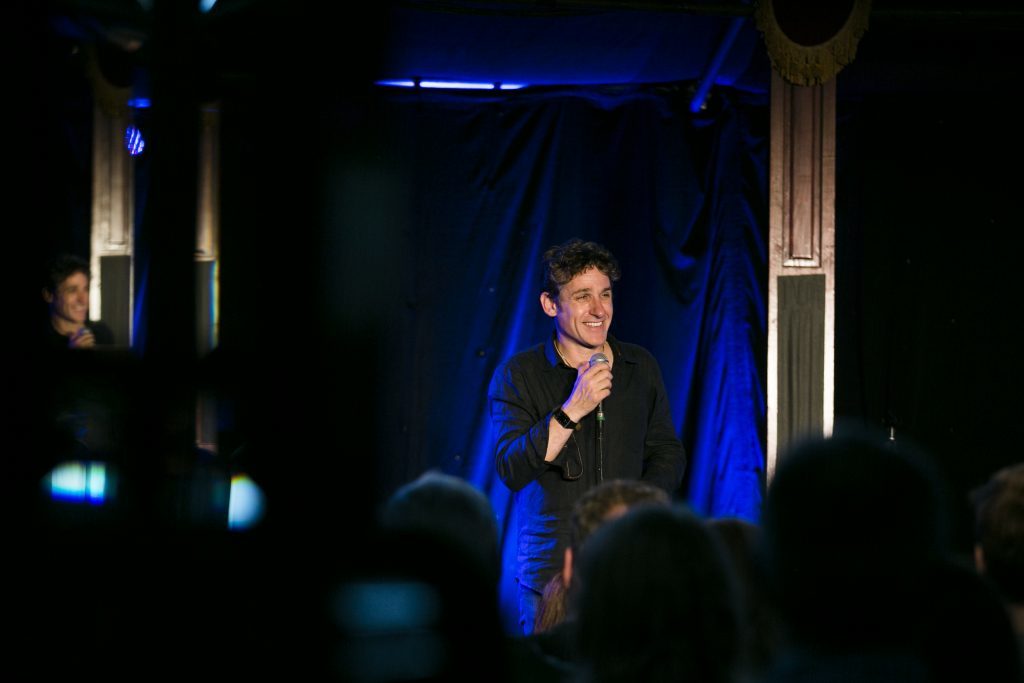 'There's a funny side to everything'
This tendency to not shy away from the 'darker' side of comedy means Tom is no stranger to controversy – but this isn't something that worries him.
He explained: "I'm always getting in trouble, I live for trouble.
"We're supposed to have free speech man, but instead we have this political correctness.
"The times will dictate what you can and cannot say.
"Each topic has so many different layers to it.
"Like… Watching my Dad die of cancer. That was tough and really sad. But also really f***ing funny. We had these conversations where we had to get real and raw and we ended up laughing our guts up.
"You should never underestimate the funny side of something.
"There's a funny side to everything, you just have to do it right."
Edinburgh Fringe Review: Tom Stade solemnly swears he's up to no good
Part of Tom's routine in I Swear is asking people about their social media habits.
It's an aspect of modern life the comedian is wary of.
He said: "We live in a toxic society because of this social media.
"It's a little dangerous. We've moved from a society where we're all innocent till proven guilty to one where we're guilty till proven innocent.
"Everyone has an opinion – and now the whole world gets to see it.
"It's all ridiculous."
For Tom, getting a negative reaction online doesn't bother him.
He said: "I'm not in my twenties. If someone has a go at me online it doesn't mean that much.
"You could rant away at me on Twitter and I probably wouldn't even know."
'Scotland is my favourite country in the world'
Originally from Quesnel in British Columbia, Tom now lives in Edinburgh with his wife Trudy.
On relocating to the capital Tom said: "Scotland is my favourite country in the world."
"I bumped into Stewart Lee the other day and he got it so right, he said: "Who would've thought Scotland would be the most liberal country in the world?"
The funnyman said the country boasts the cream of the comedy world.
He said: "I think Scotland has the best comedians in the world right now.
"People like Kevin Bridges – he used to open for me.
"That guy is such a dude, honestly.
"I'm so glad all that stuff is happening for him.
Tom says Kevin Bridges' wild success is down to him having the right balance of edge and friendliness.
He explained: "Kevin's got that little bit of danger to him but he's still likeable.
"You can all sit round with the grandparents at Christmas and watch Kevin together, but he's still got that little bit of danger.
"A lot of other comedians don't have that."
Then there's Frankie Boyle, who Tom calls 'one of the most well-rounded comedians.'
He said: "He has the ability to look at both sides.
"He doesn't let public opinion affect what he's going to say.
"I really couldn't be happier that a man like that is out there doing his thing."
Tom also mentioned the Channel 4 TV show that he worked on with Frankie, Tramadol Nights, which was cancelled after a now-infamous joke concerning Katie Price and her son, Harvey, hit the headlines.
Tom said: "It was a great project, it was the most fun.
"Then Katie Price came along with all her emotions and destroyed it all.
"So thank you Katie for doing that, you pillar of society you."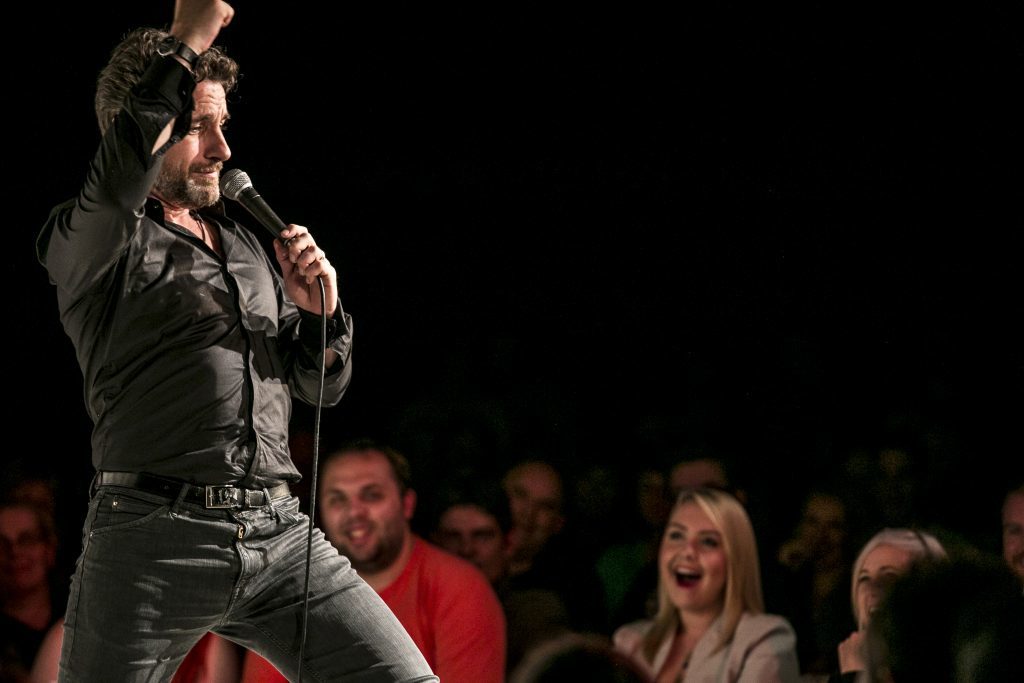 Tom and his wife have recently found themselves with an empty nest after his kids have all moved out of the family home, which is says is an interesting time in his marriage.
He explained: "Now we've got an empty nest and we have to come back together – are we the same people? Have we lost that common bond?
"We have to get to know each other again."
The comedian's family come up a lot in his material, with I Swear having some gasp-inducing jokes about his daughter.
Tom says his family aren't bothered at all.
He said: "There's no way that they worry about that."
In fact, Tom's kids have been involved in his comedy for years.
He explained: "When I was performing in Australia when my daughter was little, I would finish the show by putting my jacket on my daughter, then having her go out on stage on roller skates and she'd take a bow.
"It thought it was really f***ing funny, and it gave her confidence. She's never afraid to go in front of crowds."
Tom's son also gest involved, but from behind the lens.
"He's a filmmaker" Tom explained. "He's going to change the way people see comedy."
"He's the first person who's actually captured me properly."
While some of his jokes about his nearest and dearest might seem shocking, Tom says it's better to just say what's on your mind.
"When someone else says something you're thinking it makes you feel better. Especially when you're raising kids.
"I've said some horrible ****, but sometimes horrible is true!"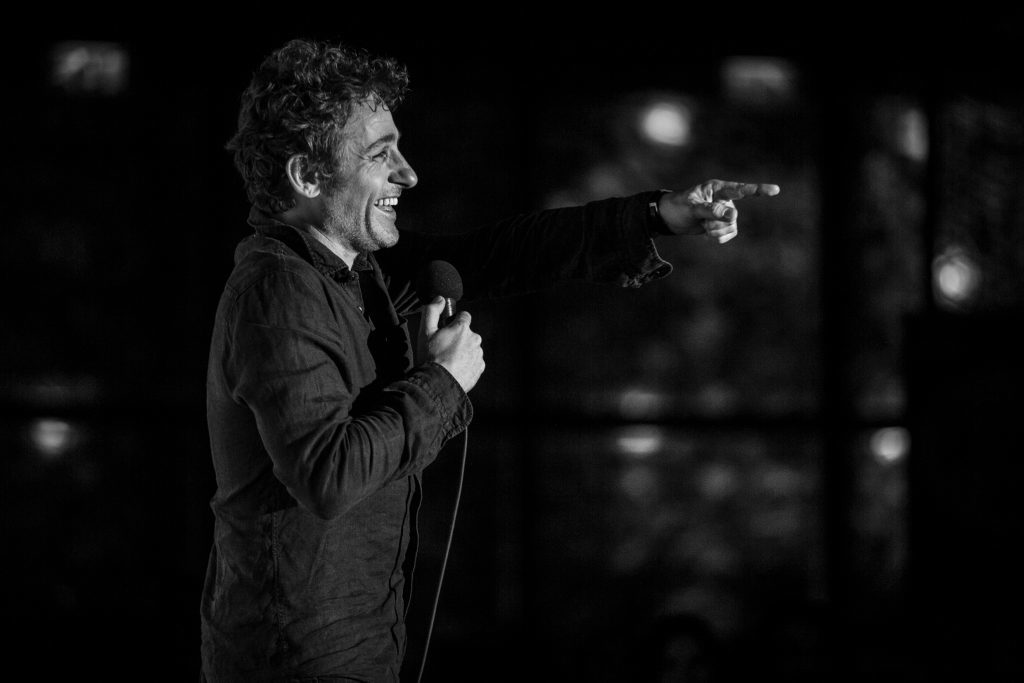 The upcoming tour date in Glasgow is the penultimate performance in the I Swear tour, and the next thing we'll see from Tom is something completely different.
Before becoming a hit on the comedy circuit, Tom pursued acting, and his next project will be a straight role in a feature called The Grey Area, where he will play a rehab counsellor.
The project comes from Garry Fraser, a BAFTA award-winning director whose work includes a role as second unit director for Scottish smash-hit Trainspotting 2.
Tom has loved acting and drama since his high school days.
He laughed: "Believe it or not, I was the High School president in Junior High – they voted for me because I made a funny speech. I loved drama, I was in every play.
"Then in senior high, I was caught with a bottle of Kalua and suspended for 10 days.
"They said when I came back I couldn't do any extra-curriculars – like drama – so I never went back.
"I left, took an English course at night school and started doing theatre."
Tom's journey to becoming the successful comedian he is today is thanks in part to some encounters with fellow Canadian comedian Craig Campbell, who he met after going to see his set at a comedy club.
Tom said: "I'll always owe him, always love him for the help he gave me."
'It's more than just a comedy club'
For Tom, coming to perform in Glasgow's The Stand has a real significance.
"The Stand is one of my 'home clubs'", he said.
"It's a place where I've performed, drank, partied… I know all of the staff."
"It's not just a comedy club, It's like Cheers – 'where everybody knows your name!'"
"It'll always be a special place for me"
"You know, Tommy Sheppard used to run the place.
"He was always good to me
"He's a real man of the people"
When it comes to the Glasgow audience, Tom is almost lost for words.
"Glasgow crowds? Oh man… you don't even know.
"They're the best. We filmed the DVD in Glasgow because of the crowds.
"There's an edge to a Glasgow crowd. They're the most hardcore."
While Tom can't wait to hit the stage on Wednesday, he has a warning for the easily offended.
'If you have a moral compass, get out of here. Take your social conditioning, go home, bake your wife a cake and tell her you love her."
http://www.thestand.co.uk/show/28756/tom_stade_i_swear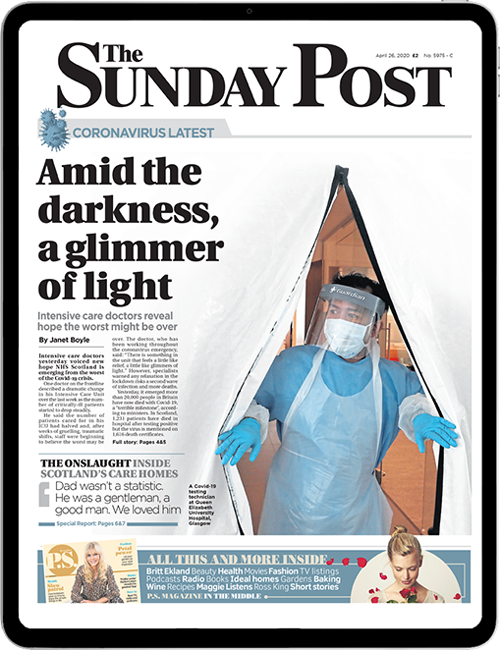 Enjoy the convenience of having The Sunday Post delivered as a digital ePaper straight to your smartphone, tablet or computer.
Subscribe for only £5.49 a month and enjoy all the benefits of the printed paper as a digital replica.
Subscribe