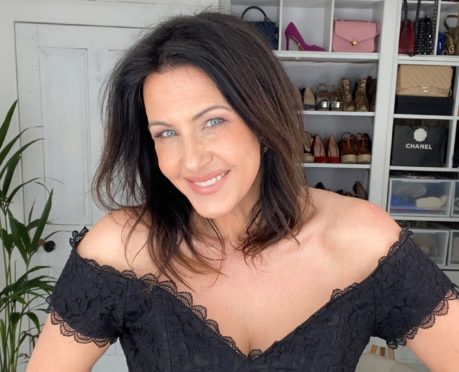 With the likes of Marie Kondo and the Home Edit, it feels like we should be constantly clearing out our clutter.
From the heels that are too high to the little black dresses we can no longer squeeze into, the trend has been to discard – and detox your drawers and wardrobes.
But new Netflix series Worn Stories suggests if something sparks strong memories, you should definitely hold it dear.The show, based on Emily Spivak's bestseller of the same name, weaves narratives around items of clothing.
From a man with a tie made from scraps of material by his seamstress grandmother to a dress gifted to a widow by her late husband and the sweatshirt an astronaut took into space, every piece is interlinked with an interesting story.
Clothing is a link to our history, as Georgina Ripley, senior curator for modern and contemporary fashion and textiles at National Museums Scotland, explains.
"This whole topic is very pertinent to museum collections as it's these types of pieces that people treasure that they may later offer to museums because they are so special, and they want them to go to a good home," said Georgina.
"Clothing elicits a psychological stimulus.
"If you look at fashion through history, like the Roaring '20s, or Dior's post-war New Look, which was a very feminine, nostalgic kind of fashion, they both followed and were in part a reaction to wartime restrictions. We partly wear clothing to comfort us. Sometimes it's loungewear which makes us feel cosy and it's like it offers a big hug, but other times it's clothes that give us confidence and hold us in a different way.
"There is a power in what we wear, whether a cocktail dress or cosy knitwear."
Georgina says it's the historical connections – both physical and psychological – that makes us want to keep certain items.
"We hold on to things that no longer fit as there's an emotional connection to the occasion when we wore it.
"But we also hold dear some things that do still fit as they are so familiar, it's like putting on a second skin that has moulded to the contours of our bodies.
"With clothing in museum collections, there can be physical signs of wear, such as little tears, but there is also something intangible, a kind of memory of a person's body in the material.
"When we start to mount clothes for an exhibition, we get a real physical sense of the person who used to wear them. Whether it's something literal, like make-up stains, or something you cannot articulate, there is something embedded into the fabric that is unique to the person who wore it.
"The pieces of clothing have had this whole life and are full of memories."
After 13 years in museum fashion, it's no surprise Georgina herself has a few old items she can't bear to part with.
"I still have the first occasion dress my dad bought me when I was 16," she said. "I don't even know if it still fits – but it's still hanging in the wardrobe at my parents' house and it's so beautiful and full of memories that I won't let them throw it away!"
Here, we speak to three women about the clothes they hold dear and what makes them so special.
---
Julie's Story 
When Julie Hannah was younger and frantically searching for a dress for a special occasion, her mum Helen would always offer the little black number at the back of her wardrobe.
Julie would offer a polite "No, thanks" but years later it became one of her go-to pieces for everything from black-tie events to days at the races.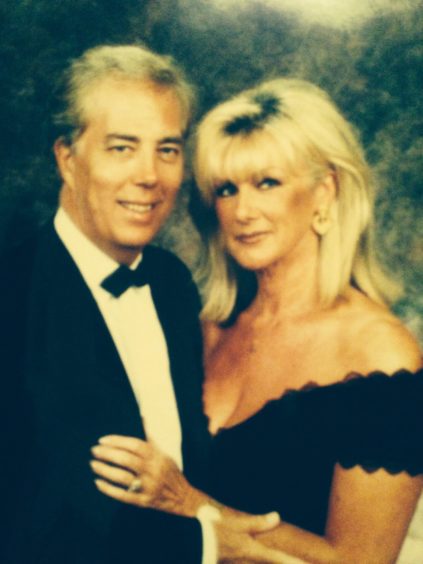 "Mum bought the dress for a Caribbean cruise for her 20th wedding anniversary. I was a teen at the time and it was my parents' first holiday on their own since having children," said Julie.
"The dress is by Caroline Charles and she bought it in House of Fraser. She said it was expensive at the time, so I would imagine a couple of hundred pounds.
"Every time I had a special occasion, she would ask if I wanted to borrow her wee black dress.
"I always said no. It just wasn't my style. But when I got to about 28, I changed my mind.
"I borrowed it and then kind of adopted it. I think I just never gave it back!"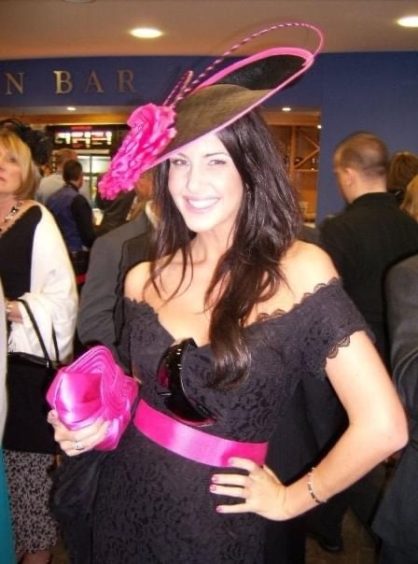 Julie, 45, a fashion blogger and events organiser, has worn the dress countless times over the years. In fact, it became one of her favourites.
"It's just a beautiful dress," she said. "It's boned inside so nips you in at the waist and pushes up your cleavage. It makes you feel very sexy but at the same time it's knee-length and has lace so it's quite demure.
"I've worn it so many times…on holidays in Spain and Dubai, to the races, black-tie events.
"I've dressed it up with pink belts and gold belts but to be honest it doesn't need much. It's just a gorgeous, classic dress.
"If ever I was going anywhere and I didn't know what to wear, I would pop it in the suitcase as an 'in case' but it always ended up being the dress I wore."
Mum-of-two Julie, from Glasgow, says she can still slip into it – but has wrapped it up in tissue and added to a collection for daughters Mollie, five, and Mia, seven, when they are older.
"My mum always gets a thrill when I wear this dress because it was hers, and I hope one day the girls will want to wear it, too," she said.
"It's such a lovely dress and has so many memories, I can't bear to part with it. I think it will stay in the family for a long time to come."
---
Lesley's Story 
From the silky dress worn to meet actor Colin Firth to the T-shirts she wore on anti-apartheid marches in the 1980s, former politician Lesley Hinds has a potted history of her career hanging in her wardrobe.
Having spent more than 35 years in the public eye, the 64-year-old from Edinburgh has collected suits, dresses, trousers and skirts bought for all manner of events and admits she keeps outfits long after they have gone out of style, purely as they hold sentimental value. One such item is a pair of scarlet red stilettos, worn to meet the Queen in 2003, which she has held on to.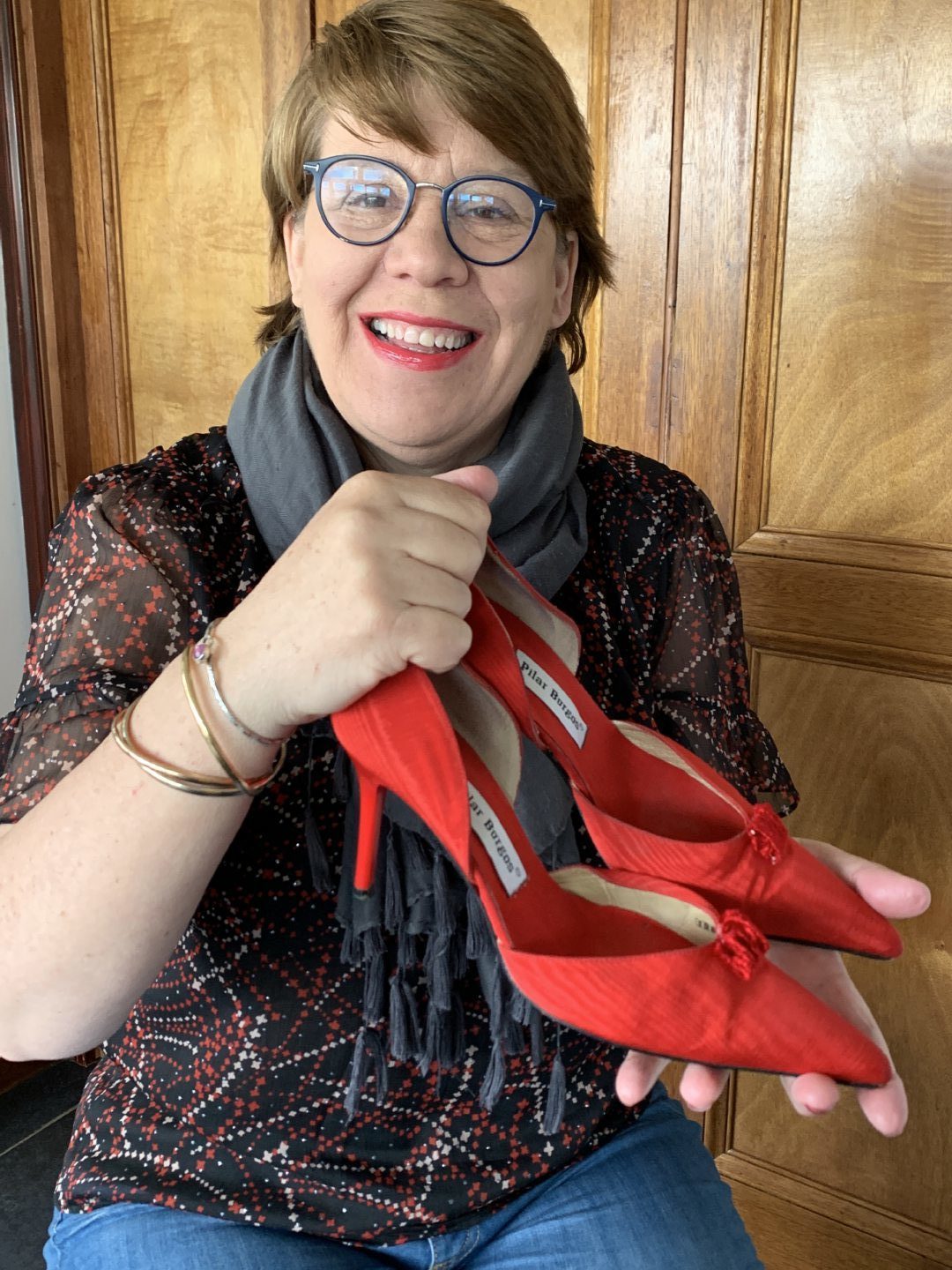 "Red has always been my favourite colour," explained the mum of three, Lord Provost of Edinburgh from 2003 to 2007. "I bought this gorgeous pair of heels when I was on holiday in Spain, and I decided to wear them to attend the Royal Variety Show.
"They looked fantastic but the next day there was a snidey, quite mean article in the local paper, saying they were inappropriate for the occasion.
"It didn't bother me at the time but thinking back now I must have kept the shoes as a form of defiance – women are always judged more harshly on their appearance than men, and I was never going to let anyone tell me what I could or couldn't wear."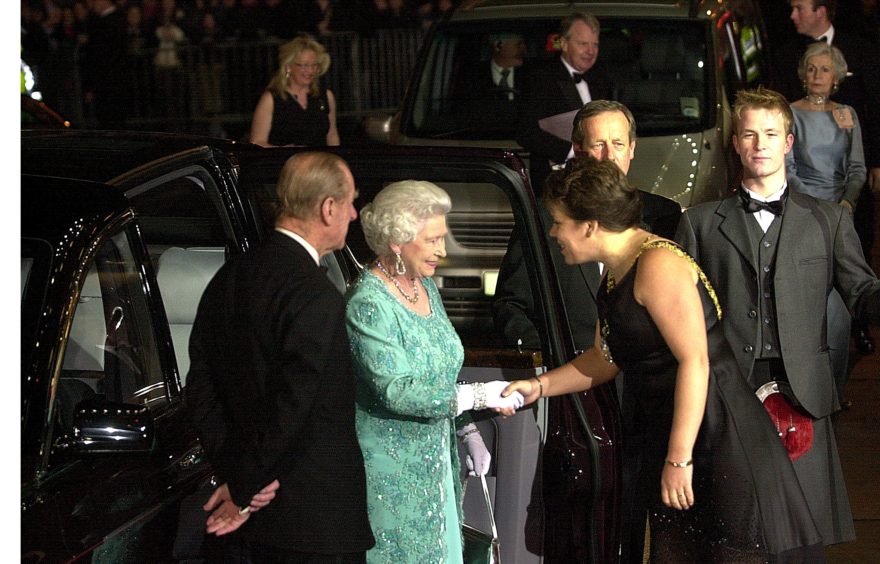 She added with a laugh: "The journalist who wrote the article actually apologised to me some years later, so I think she must have actually liked the shoes, too."
Another pair of shoes also spark happy memories. Lesley said: "I can't really wear heels now, especially after having my hip replaced, but my wardrobe is full of them.
"Another pair I can't bear to part with are black with little red ribbons. I bought them from Hobbs to wear to the ceremony for the honorary degree I was given by the University of Edinburgh. It was such a special day, and every time I look at those shoes, I feel quite proud of how far this girl from a Dundee council estate has come."
---
Claire's Story 
Marketing manager Claire McKinley isn't one for fast fashion – in fact, some of her favourite outfits are decades old.
The 32-year-old says that although she's far from a hoarder, she does like to invest in quality clothing that will last and often re-wears dresses, jumpsuits and skirts she's had hanging in her wardrobe since she was a teenager.
Last year, when she was invited to present a prize at the No. 1 Magazine Amazing Women Awards, she knew she wouldn't need to pop to the high street for something new as she already had a very special little black dress.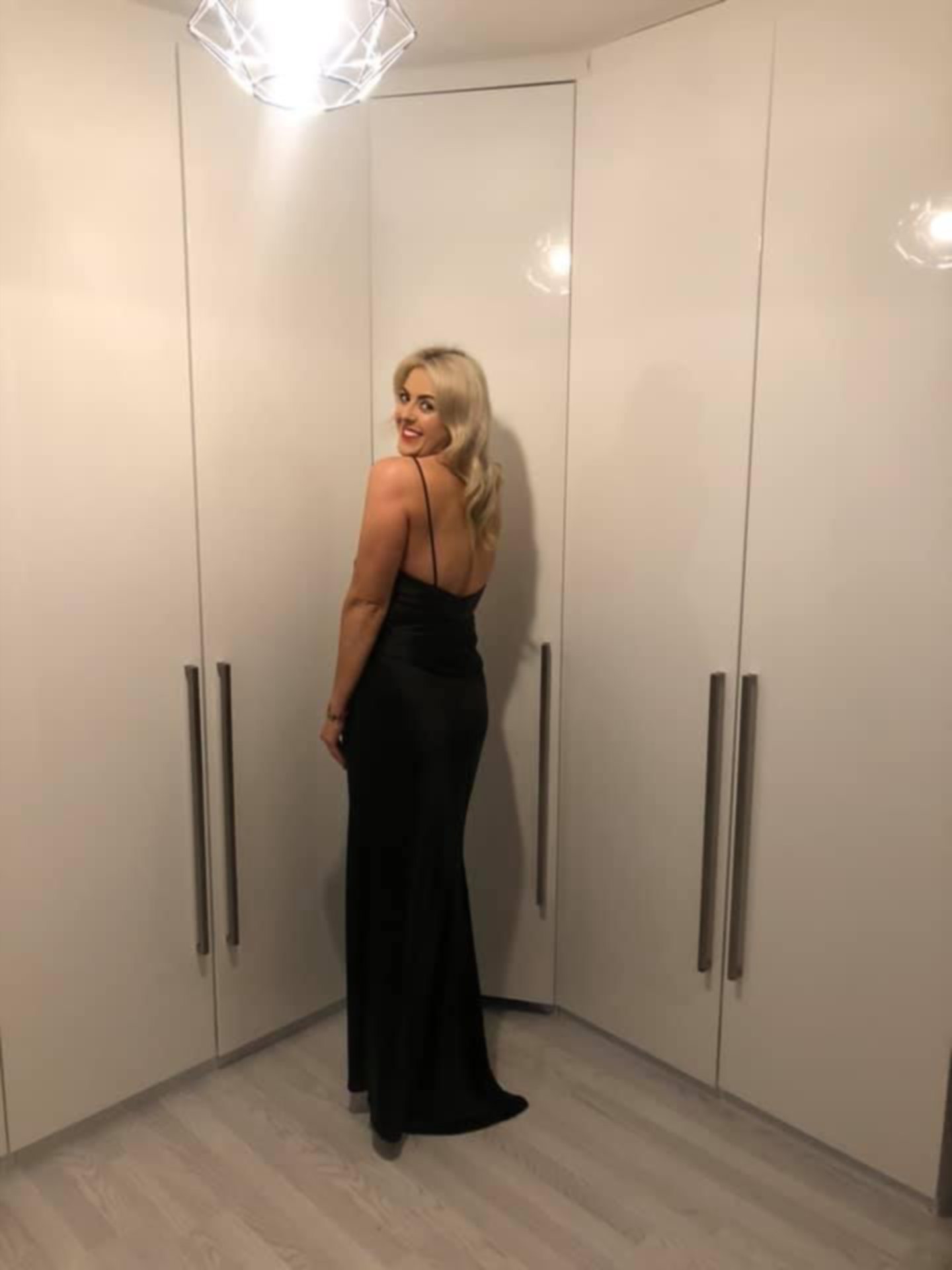 Claire, from Alexandria, West Dunbartonshire, explained: "When I was asked to present an award, I knew I had to wear something really nice, so I chose this strappy black dress, which I actually bought 15 years ago from House of Fraser in Glasgow.
"I bought it to wear to my leavers' dance and, at the time, it was quite different to the dresses my friends had purchased – I think it's more on trend now than it was then.
"I always loved it as it was so simple, and I kept it because I knew I would wear it again.
"I do clear out my wardrobe quite often but I also like to invest in good quality clothes that will last, so that does mean I keep things for longer."
Zipping up the dress all those years later, she said, made her remember the excitement and uncertainty that came with leaving school to embark on her own journey into the world.
She continued: "When I put the dress on, it made me realise how much I've grown professionally and personally because the last time I wore it I was just a teenager leaving school.
"I flashed back to a time in my life when I didn't know what I wanted to do or who I wanted to be, so it felt really special to wear it again."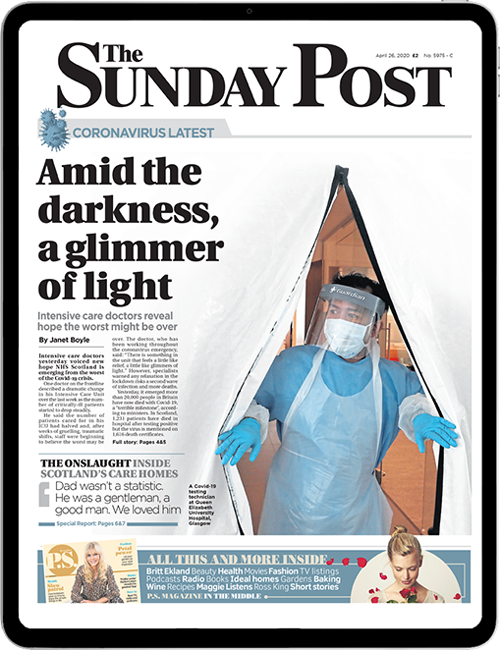 Enjoy the convenience of having The Sunday Post delivered as a digital ePaper straight to your smartphone, tablet or computer.
Subscribe for only £5.49 a month and enjoy all the benefits of the printed paper as a digital replica.
Subscribe