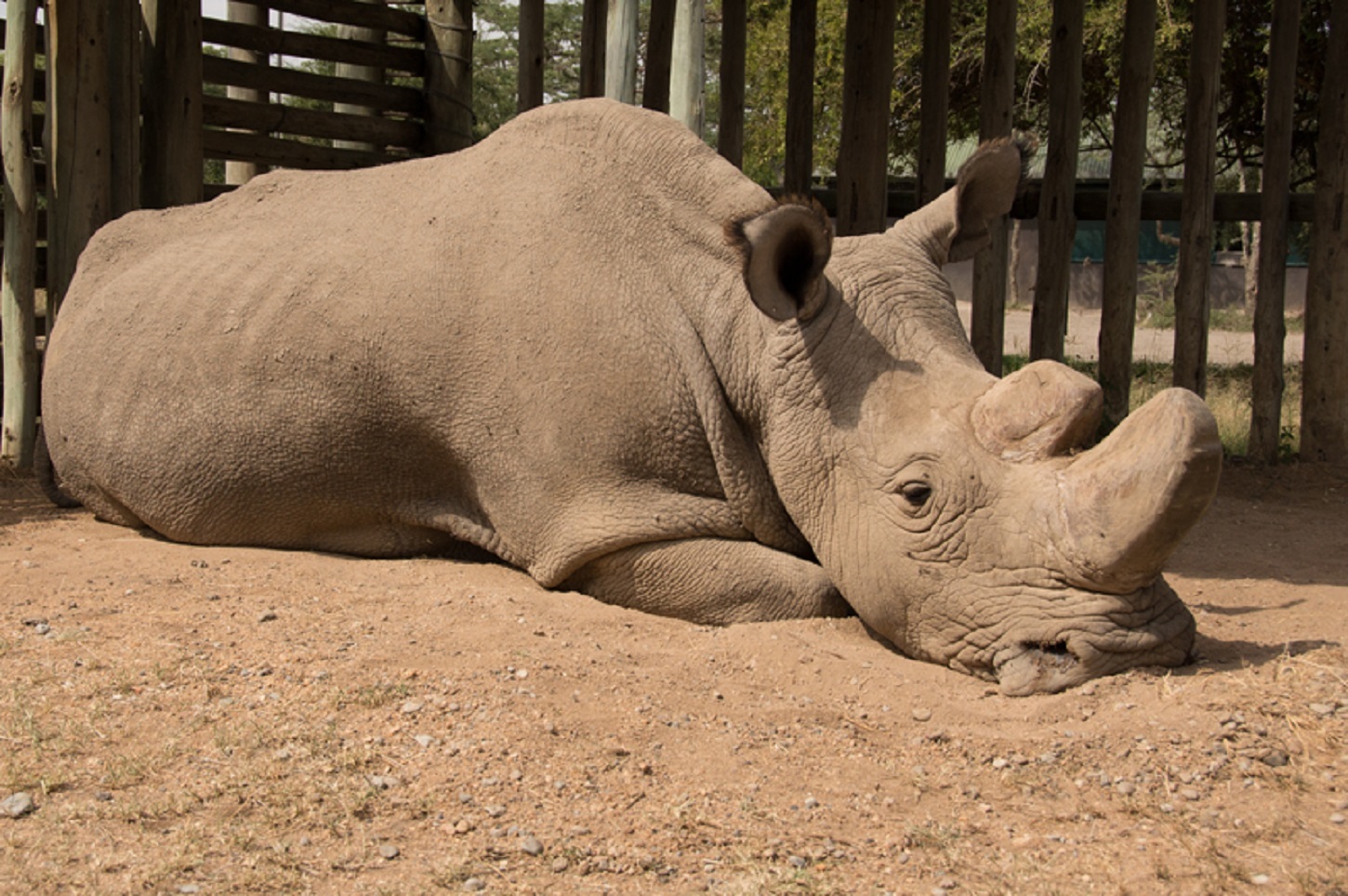 THE world's last male northern white rhino has died in Kenya aged 45 following "age-related complications".
Sudan, who is said to have lived an "unusually memorable life" and gained many admirers for his "dignity and strength", had suffered from degeneration and skin wounds.
Ol Pejeta conservancy in Kenya, where Sudan lived since 2009, said the animal could no longer stand and was "suffering a great deal", adding that his condition deteriorated "significantly" in the 24 hours leading up to his death.
Sudan was being treated for age-related complications that led to degenerative changes in muscles and bones combined with extensive skin wounds. His condition worsened significantly in the last 24 hours; he was unable to stand up and was suffering a great deal.

— Ol Pejeta (@OlPejeta) March 20, 2018
Ol Pejeta conservancy collected Sudan's genetic material in the hope that his species can be reproduced in the future using "advanced cellular technologies".
A statement by chief executive officer Richard Wigne read: "We on Ol Pejeta are all saddened by Sudan's death.
"He was a great ambassador for his species and will be remembered for the work he did to raise awareness globally of the plight facing not only rhinos, but also the many thousands of other species facing extinction as a result of unsustainable human activity."
The rhino was moved to Dvur Kralove Zoo in the Czech Republic in the 1970s, managing to escape extinction in the wild.
Just two female northern white rhinos remain – Sudan's daughter Najin and her daughter Fatu, both at Ol Pejeta.
Sudan will be remembered for his unusually memorable life. In the 1970s, he escaped extinction of his kind in the wild when he was moved to Dvůr Králové Zoo. Throughout his existence, he significantly contributed to survival of his species as he sired two females.

— Ol Pejeta (@OlPejeta) March 20, 2018
But the technique comes at a cost and is estimated to add up to some 9 million US dollars to develop methods, trials, and implantation.
A "poaching crisis" in the 1970s and '80s, along with demand for rhino horn in some traditional practices around the world, "wiped out" northern male white rhinos in Uganda, Central African Republic, Sudan and Chad, Ol Pejeta said.
Ol Pejeta and Dvur Kralove Zoo have set up a donation page which has raised around 4,000 US dollars of a 25,000 US dollars target.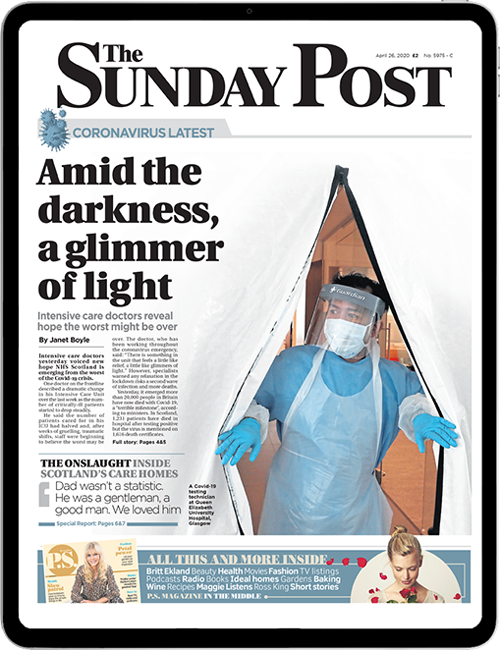 Enjoy the convenience of having The Sunday Post delivered as a digital ePaper straight to your smartphone, tablet or computer.
Subscribe for only £5.49 a month and enjoy all the benefits of the printed paper as a digital replica.
Subscribe