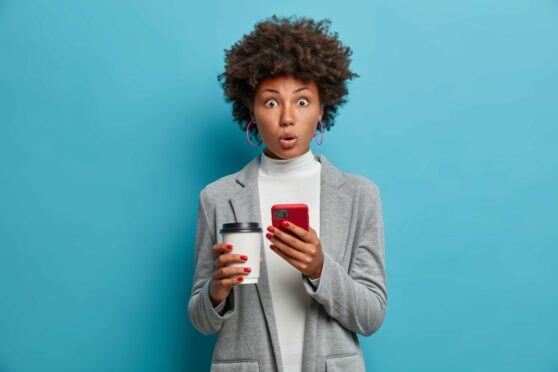 Filling social media timelines with little grey, green and yellow squares, Wordle has fast become one of the internet's favourite shared obsessions, with millions of players attempting to guess each day's five-letter word in six attempts or less.
When launched last November, the deceptively simple online puzzle, created by software engineer Josh Wardle, had just 90 users. Fast-forward and today 10 million people are playing every day and The New York Times bought the game for an undisclosed seven-figure sum.
Wordle's popularity – and monetary value – may be puzzling to some, but its meteoric rise is unsurprising given that brain teasers and word games are almost as old as language itself.
From the first jigsaw puzzle devised in the 18th Century to the modern crossword, invented by newspaper editor Arthur Wynne in 1913, the Rubik's Cube of the 1980s and the Sudoku craze of the mid-2000s, humans have long been drawn to games that make us think, question and consider.
Mark Whiteway, head of content for Puzzler magazine, which celebrates its 50th anniversary this year, says the satisfaction that comes with cracking a code is a key part of the allure.
"Puzzles are very accessible," he explained. "Our brains are geared up for problem solving. Most problems that we're faced with every day don't have an easy or even necessarily correct solution, but a good puzzle has one answer.
"If the puzzle has been set correctly, it will challenge you, but you will get the answer, and then you get the satisfaction and comfort of having solved something that is solvable."
For Whiteway, a keen puzzler since childhood, seeing Wordle become popular with people of all ages and backgrounds has been exciting, especially as the game has been so far-reaching.
He said: "It's great when you suddenly see something that you are quite familiar with, albeit in a different form, suddenly trending or appearing in comedy sketches or tweets. We don't see that often. There was the best part of 100 years between the crossword making a dramatic appearance and then Sudoku, so you don't usually get a massive buzz or hype like that.
"However, it also shows us that, in many ways, actually not much has changed over the years. Wordle itself is a variant of the board game Mastermind, which came out in the 70s. Sudoku, which really got big in around about 2004, is remarkably similar to a puzzle in a French publication from the 1890s. Perhaps things just need to find their time or maybe the right medium."
Puzzles may have been a popular pastime for generations, but lockdown saw even more people turn to soothing activities that provide respite from screens and stress. In 2020 alone, UK sales of jigsaws reached £100 million, up 38% on the previous year, while German toymaker Ravensburger saw sales increase by more than £546m in the same period, thanks in part to the sale of 28 million puzzle games.
Clinical psychologist and author Dr Marianne Trent says our "fantastically tricky human brains" are drawn to problem solving, so puzzles provide a form of mindfulness, which could explain their pandemic popularity.
She said: "There is a mindful element to puzzles. You've got to be fully absorbed in what you're doing and, when you are, you are freed up from thinking about the stresses and strains of Ukraine, Covid and everything else. Within normal day-to-day interactions and environments we can't be switched on all the time. We need moments of downtime, and that's where puzzles and games can be really useful."
What's more, research led by Exeter University and King's College London, published in 2019 in the International Journal of Geriatric Psychiatry, found the more regularly adults aged 50 and over played puzzles such as crosswords and Sudoku, the better their brain function in later life. She added: "Using different aspects of our brain functions and abilities has got to be a good thing for us in all aspects of our development."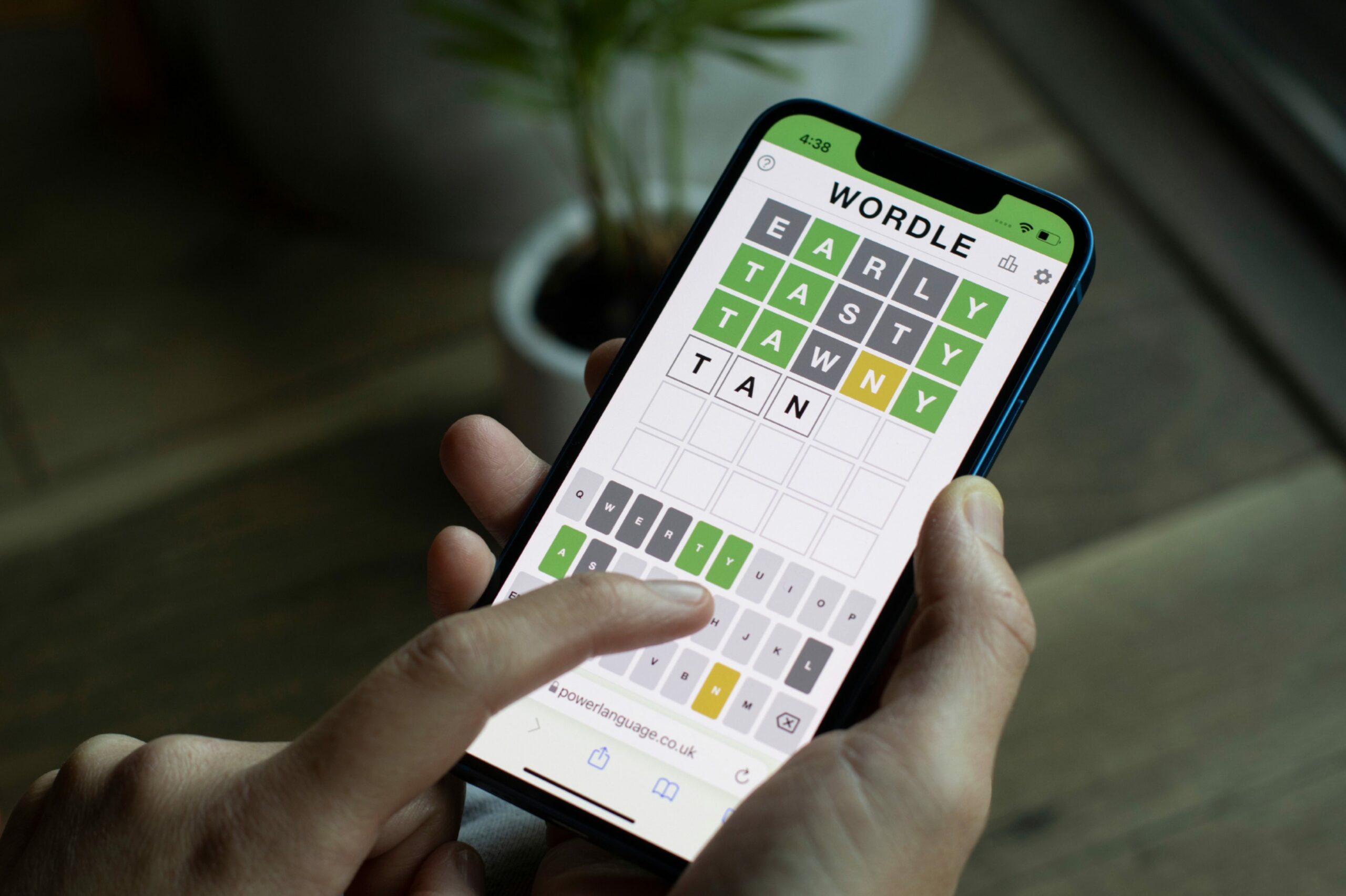 Whiteway agrees and also highlights the fact that English is such a rich language for wordplay and anagrams: "Puzzles are a great mindful activity. It's a distraction from other things going on in life.
"We have lots of readers, particularly for elderly readers, who tell us they absolutely love our magazine because it keeps their brain active. Plus, it's educational. We start kids off very early with puzzles because it's a great way of learning vocabulary, problem solving and logical thinking. So, it's not surprising we continue to like them."
Although technology may have diversified puzzles – most notably the success and popularity of so-called "brain training games" which coincided with the release of the Nintendo DS in 2004 – Whiteway believes all good puzzles still start with people.
Computers, he says, have allowed his team to do away with the traditional process of physically cutting and pasting crosswords together ("We would get the text and paste it onto boards with hotwax. If there was a typo, you had to strip the word off, print a new one and stick it down again!") but a robot will never replace the full process.
"We use computers more now as tools, but the creation bit is still the result of creative people," said Whiteway, who started working at Puzzler in the late-1980s. "We do have databases of words for suitable clues in certain contexts, but it always takes an experienced constructor, if you like, to put them together and make them into good puzzles.
"You can go online and find generators for certain puzzles, but you can't necessarily produce good puzzles with them – there are lots of factors that you don't get without an editorial eye.
"The important thing for a puzzle is to understand the journey that a solver takes. So, solving something backwards tells you an awful lot more than just looking at the answer. It may be correct, but is it fun to solve? Is it a bit laborious? Are you giving a sensible start to the puzzle? A sensible route in that the solver will find? Are you giving them just enough of a challenge, but allowing them to beat the setter?"
Ultimately, the anatomy of a good puzzle comes down to two things; simplicity and fairness.
He added: "Simplicity of instructions is a great help – that was one of the things that really gave Sudoku an edge. First of all, it was language independent, so it could immediately be solved around the world. It only required one sentence to explain how to do it. It's beautifully compact, with no reams of extra text around the grid. It was a really kind of concise and clever puzzle in that way. And I think any puzzle that takes more space to explain how you do it than the puzzle takes up, is running into difficulty straightaway.
"Fairness is also important. If you've got a puzzle that relies on words, but you're not clueing them, then don't put in obscure words. Don't put in proper nouns. If you're trying to fill a word and you've got T-A–blank-I you want the solver to know that that's taxi. You don't want them thinking, 'Well could it be French film star Jacques Tati' or something even more obscure. So, be fair to the solver.
"That goes for cryptics as well, which obviously deliberately try to mislead the person solving them. But once they get the answer they've got to be able to say, 'Oh now I see it'. That's the crucial thing. If they say, 'Well, that's a bit ridiculous. How was I supposed to guess that?' then you've got it wrong."
On the topic of cryptic crosswords, one of the most notoriously tricky word games, Whiteway says that being challenged is all part of the fun. Plus, the puzzles are now starting to feature more modern words and phrases. That is helping to attract younger players so a whole new generation can "enjoy" the experience of trying to solve the clues of an army of crossword-setting sadists.
"You've got to feel you've been fairly had," Whiteway explained with a laugh. "I do still enjoy cryptics, I have to say. The creativity in them is so clever, there is humour, they can be topical, and the best setters can come up with ways of surprising you.
"One of the best trends in things like cryptics over the last few years has been the casting off of the old-fashioned, not rules necessary, but traditional things that, unless somebody had taught you, you wouldn't know. For example, if you see the word 'model', it often means 'T' and it refers to the Model T Ford car. Unless somebody told you that, you're not going to know it.
"What I think has been quite good, too, is the introduction of some of the abbreviations from text speak. A lot of the purists fought against that, but if it doesn't evolve, where's the fun? That's the whole thing about languages – there are always exciting new things coming up. Make use of them."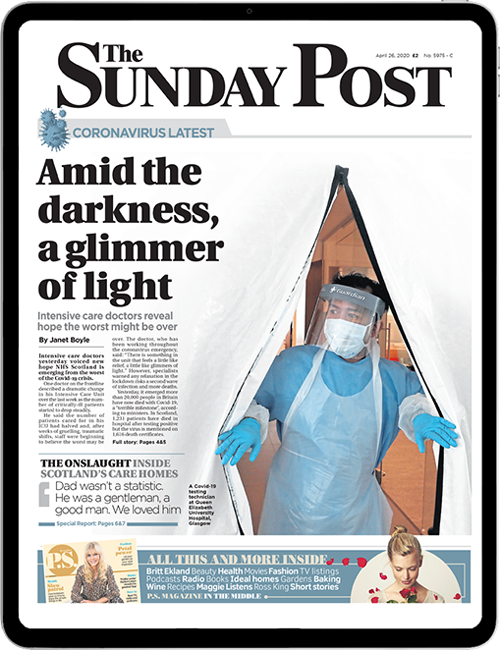 Enjoy the convenience of having The Sunday Post delivered as a digital ePaper straight to your smartphone, tablet or computer.
Subscribe for only £5.49 a month and enjoy all the benefits of the printed paper as a digital replica.
Subscribe