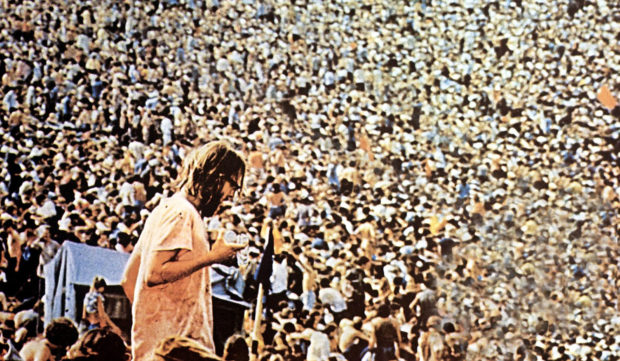 It was billed as three days of peace, love and music.
Mike Heron remembers Woodstock slightly differently: "It was more like three days of mud, marijuana… and granola."
Now 76, the singer of The Incredible String Band – the only Scots on the bill – shared his memories of the iconic music festival before the forthcoming 50th anniversary this month.
Woodstock, staged in a pig farm at Bethel in upstate New York, starred Jimi Hendrix, Crosby, Stills And Nash, Joe Cocker and The Who and became the high water mark of the 1960s hippy counterculture.
The three days and nights of music featured high in Rolling Stone magazine's 50 moments that changed rock history and a concert film won an Academy Award.
It might be iconic now but, back then, Mike and his bandmates weren't so sure.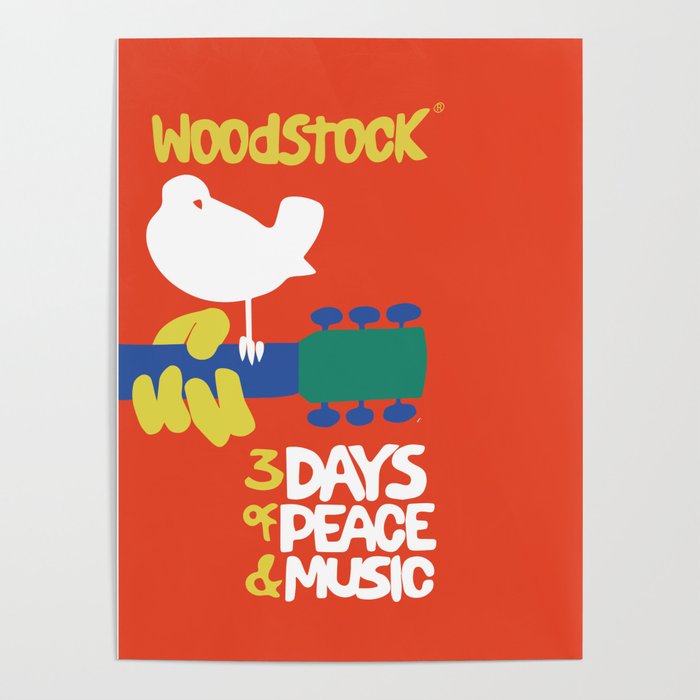 The Incredible String Band, a psychadelic-folk group formed in Edinburgh three years previously – were paid a fee of $4,500 and performed to a 400,000-strong audience so stoned they barely noticed them.
"You couldn't get to the site, it was impossible. The organisers underestimated the number of people who would travel to the festival," recalled Mike. "Traffic on the New York State Thruway was at a complete standstill.
"So we were flown in on a military helicopter, with no doors, exactly like the ones in the movie, Apocalypse Now.
"We travelled with Indian sitar player Ravi Shankar and when the pilot swooped down over the site, I thought we were all going to fall out of the open side.
"Ravi saw this huge sea of colour below and said: 'What kind of crops is that farmer growing?' The pilot replied: 'That's not crops, it's humans'. It was incredible."
When the String Band – Mike, Robin Williamson, Christina "Licorice" McKechnie and Rose Simpson – arrived at Woodstock the sun was shining and they were given champagne and strawberries. But the idyll did not last for long.
Mike said: "It was the very early days of outdoor music events. People always ask me: 'What was it like backstage?'
"But there was no backstage, no facilities whatsoever, apart from a few marquee tents. If you wanted to sleep, you lay on the floor.
"Today, every music festival has food concessions selling burgers, pizza or Japanese noodles. Once the champagne and strawberries ran out, that was it. There was no food at all."
But Wavy Gravy, a hippie who led the festival's Please Force – a team who catered for the whims of the 32 acts appearing – came to the rescue.
"Wavy went around the tents with a notepad taking everybody's breakfast order," said Mike.
"People were choosing eggs-over-easy, bacon, sausages, hash browns and toast.
"What we didn't realise was that he'd bought a job lot of granola… oats and nuts. So that's all we had to eat. But we were glad to get it because we were starving. If you didn't eat granola, you went hungry."
Prior to the event, the String Band had enjoyed considerable success on both sides of the Atlantic with the hit albums, The 5000 Spirits Or The Layers Of The Onion (1967) and The Hangman's Beautiful Daughter (1968).
The group sold out gigs at The Royal Festival Hall and Royal Albert Hall in London. They were championed by DJ John Peel, and cited as an early influence by David Bowie. They also appeared at the prestigious Carnegie Hall in New York, and in 1967 took part in the Newport Folk Festival alongside Leonard Cohen, Joni Mitchell, Tom Paxton and Joan Baez.
At Woodstock, the String Band were meant to play on the opening day, which had a more acoustic line-up. But when they were due to go on stage there was a heavy downpour and they refused to perform.
"The roof of the stage had a pole with a tarpaulin pulled over it covering just a tiny area, so there was no shelter from the rain," revealed Mike. "We had a full electric set up, so thought it too dangerous to play in such wet conditions.
"We feared we'd all be electrocuted when we touched our instruments."
Their place was taken by singer Melanie, and their appearance was rescheduled for the following day.
But that meant the group faced the problem of playing on a hard rock bill featuring The Who, Santana, The Grateful Dead, Janis Joplin and Sly And The Family Stone.
They were given a slot between blues acts, The Keef Hartley Band and Canned Heat.
When they walked on stage, they were faced with a sea of bodies … 400,000 hippies who were indulging in free love, taking mind-altering drugs or dancing naked in the mud.
"It was a tough gig to play. There was mud everywhere and people were trying to survive on tins of cold beans," recalled Mike. "The last thing they wanted was a group playing delicate, string-based Scottish folk music." A new 38 CD box set called Woodstock 50: Back To The Garden is being released to commemorate the anniversary.
Mike said: "A few years ago, I saw footage of our set and it was pretty good. Maybe if we'd gone on the previous day as planned, we would have been included in the concert movie and subsequently enjoyed a whole different level of fame. But it was not to be."
---
Star rocks the world in just 226 seconds
It was an unimaginable finale to an unforgettable festival.
At breakfast time on Monday morning, when more than half of the 500,000 fans had long since left the site, Jimi Hendrix delivered an electrifying performance, including an incendiary three minutes and 46 second version of the Star Spangled Banner. It came as part of a medley that lasted half an hour and included Voodoo Child and Purple Haze.
But, at the height of the Vietnam War, the squalls of feedback and distortion colouring his version of the national anthem became a totem of protest, a symbol for a country torn apart by the conflict and the defining image of the 1960s counterculture. Many would say the hippy era would be over within six months after a free Rolling Stones concert at Altamont closed in chaos, violence and death.
Unusually, Hendrix played an encore at Woodstock, Hey Joy, his first hit. If the organisers had their way that would not have been the last song at Woodstock, however, as they had tried in vain to book Roy Rogers to come on after the guitarist and sing Happy Trails.
Mike has great memories of watching The Who, Country Joe and the Fish and Creedence Clearwater Revival but it is Hendrix who is most vivid.
"He was fantastic. The people who stuck it out were completely captivated," recalled Mike. "It was dawn and the sun was coming up as he played. I stood at the side of the stage and then he broke into The Star Spangled Banner. It was a real surprise and became the defining moment of Woodstock.
"There was a real feeling we'd witnessed something very special."
---
IT AIN'T FOR ME, BABE
Bob Dylan turned down an invitation to appear at Woodstock, choosing to headline the Isle of Wight Festival two weeks later.
The Rolling Stones didn't play either because singer Mick Jagger was filming the movie, Ned Kelly.
JONI'S ROTTEN LUCK
Joni Mitchell wrote the song, Woodstock, which became a track on her 1970 album, Ladies Of The Canyon. But she didn't get to play the festival after her manager pulled her out to appear on the Dick Cavett TV chat show instead.
A $24 FREE FESTIVAL
When almost half a million people converged in Bethel, the site became the third largest city in New York State, right. Organisers sold 186,000 tickets – at $8 per day – but when ticketless fans pulled down fences, it was declared a "free festival".
BREAD HEADS ON BILL
Acts like The Who, Grateful Dead and Janis Joplin refused to perform until their fee was paid up-front. Cash strapped organisers soon found themselves $1 million dollars in debt and nearly went bankrupt.
UPPERS, DOWNERS
There were reportedly two births and three deaths at the massive music festival while medical teams treated 5,162 casualties, mostly for drug overdoses.
GROOVY GRAVY
Hippy Wavy Gravy led the Please Force security team while dressed as Smokey The Bear and anyone misbehaving was cream pied or doused in fizzy water.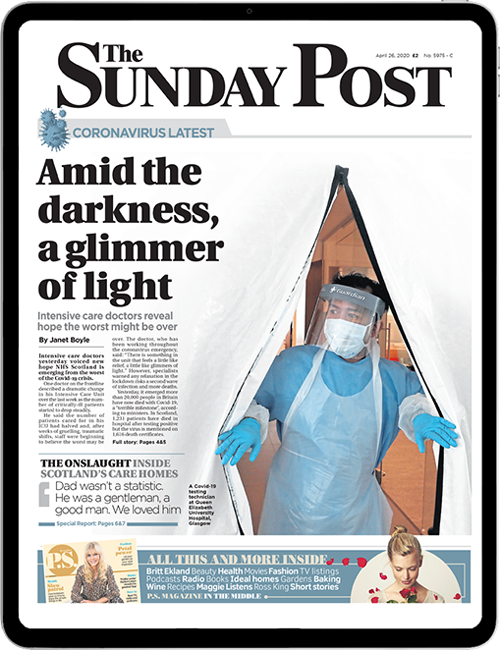 Enjoy the convenience of having The Sunday Post delivered as a digital ePaper straight to your smartphone, tablet or computer.
Subscribe for only £5.49 a month and enjoy all the benefits of the printed paper as a digital replica.
Subscribe