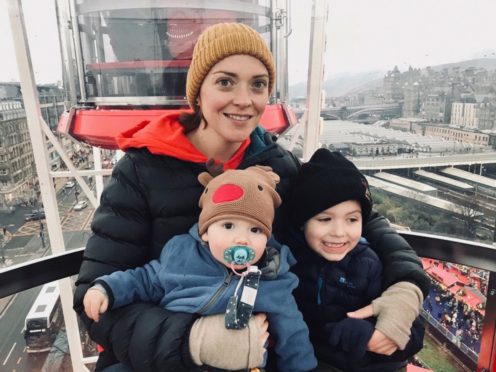 Quicker diagnosis and better treatment for women is the priority of a Scottish Government healthcare blueprint.
The 68-page Women's Health Plan aims to address the inequalities in care that women still face, particularly when it comes to heart problems. It will create a research fund to plug gaps in scientific knowledge related to women's health and a women's health champion and health lead will be appointed in every NHS board.
Research will also be commissioned on endometriosis, a long-term condition where tissue similar to that in the womb grows elsewhere and can cause chronic pain.
The average diagnosis of the condition, which is estimated to impact 10% in the UK, takes eight and a half years. The action plan comes after a damning report by Baroness Cumberlege into how women with three conditions were failed by health professionals who patronised them and dismissed their complaints.
They included mesh-injured women and the report prompted our Hear Our Voice campaign to secure the appointment of a Patient Safety Commissioner recommended by the Cumberlege Report.
Women suffer a disparity in treatment across a range of conditions. Heart problems kill more than three times the number of women in Scotland than breast cancer does but women are 50% more likely to receive the wrong initial diagnosis for a heart attack than a man.
Women's health minister, Maree Todd, said: "There are often big differences between women and men in their experience of heart disease – in their access to treatment and the way their cases are handled.
"The Women's Health Plan reveals how we will tackle these inequalities, which quite frankly shouldn't exist. A number of conditions, like Spontaneous Coronary Artery Dissection, are more likely to affect women, but are less understood or recognised. We want to make heart health part of pregnancy discussions, ensure women are better represented in clinical trials and develop cardiac rehabilitation specific to women's needs.
"We need to see that women can be affected by disease in a different way – and treat them accordingly."
Sarah's story
I raised concerns but it was always explained away. Then I suffered heart failure

– New mum Sarah Anderson
Her baby had a touch of jaundice after he was born – and that saved Sarah Anderson's life.
The Gaelic teacher, 39, from Mull, almost died after suffering heart failure after having her baby. Around 200 women each year have heart problems linked to pregnancy, known as peripartum cardiomyopathy, or PPCM, one of the conditions highlighted in the Scottish Government's blueprint to improve diagnosis and treatment for women.
Sarah said: "I'd already had a good pregnancy with my son Archie who is now six, and there were no heart problems in my family so it was the last thing I, and everyone else thought of, when I became ill during my pregnancy with Hamish two years ago. I was only 37. I'd always been reasonably fit and active. But my legs would swell up and the exhaustion was overwhelming.
"I'd go back and forward to Oban for all the usual medical checks every pregnant woman gets but every time I saw a different midwife.
"I'd raise concerns at the differences between the pregnancies, but it was explained away as nothing to get too worried about."
Sarah and Hamish remained in Raigmore Hospital after he was born because he had jaundice, and Sarah says it was this that saved her life. Doctors realised something was wrong, first suspecting pre-eclampsia, but no one initially thought of heart problems.
As concerns mounted Sarah was transferred first to Paisley and then to Glasgow's Golden Jubilee Hospital, which specialises in heart trauma.
Sarah's heart was significantly enlarged and was only working at a fraction of its capacity.
Sarah said: "A healthy heart would pump out 70% of the blood going through it. I was told that mine was only managing 20%. I was stunned.
"I'd no history of heart disease and nobody in my family had previously suffered heart problems.
"It was hard to take in just what a lucky escape I'd had. If I hadn't had to stay in hospital longer after the birth because of Hamish having jaundice, I could just as easily have gone home and probably have continued undiagnosed with possibly tragic consequences for me and my family."
Roisin's story
Another teacher Roisin Falconer, 46, from Edinburgh, suffered hormonal changes during her last pregnancy which caused one of her arteries to tear open just five months after she had given birth to her daughter Isabella, now 8.
Just like Sarah, she dismissed the breathlessness and crushing pains in her chest and arm as tiredness.
She said: "I was cleaning up when it happened, and the pain got so bad I realised that I had to call emergency services. But when the paramedics arrived, they too saw a stressed out mum of three young girls instead of a woman with heart problems.
"One of the doctors actually asked me if I'd been taking cocaine because they couldn't get their head round how a petite, thirtysomething mum of three with no previous history was presenting with serious heart issues.
"All of us need to wake up to the awful fact that these deaths do happen, and stop associating heart problems with the elderly."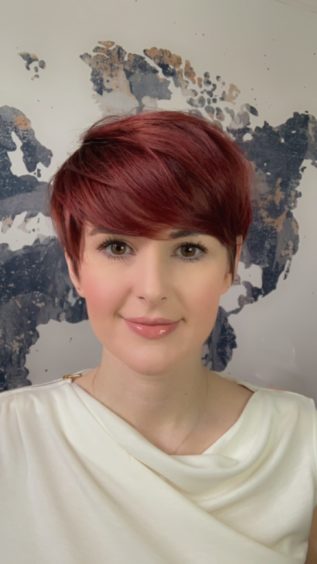 Specialist heart nurse Maggie Simpson said: "We don't want to scare or alarm women. But we do need to make them realise the real danger to them if they don't recognise the signs, take the appropriate action and seek medical help.
"Sarah and Roisin are among the 200 or so pregnant women we see each year who are affected by heart problems during pregnancy and 75% of the small number of mums we sadly lost didn't even know they had a heart problem.
"We'd like to make women more aware of what to look out for, breathlessness, high blood pressure, chest pains and swollen ankles so they recognise them and don't always dismiss them as being part of pregnancy.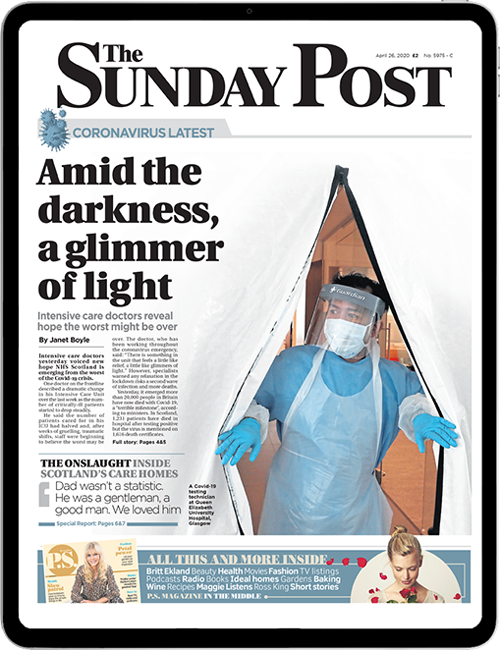 Enjoy the convenience of having The Sunday Post delivered as a digital ePaper straight to your smartphone, tablet or computer.
Subscribe for only £5.49 a month and enjoy all the benefits of the printed paper as a digital replica.
Subscribe