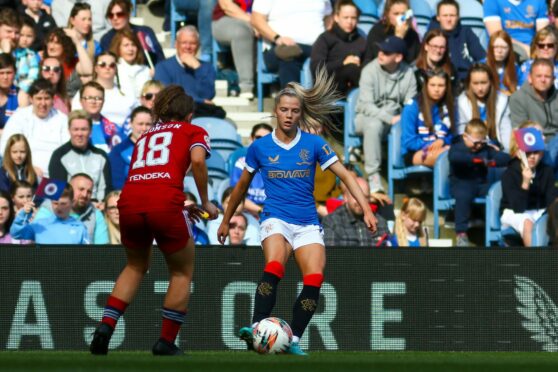 It might be the Beautiful Game but, for Jane Dougall, women's football has been, for far too long, the invisible game.
The broadcaster, who will host the Scottish Women's Football Awards on Saturday, says there has never been a more important or better time to inspire more girls and women into the sport.
Dougall said: "It's so important that sportswomen, from the elite to grassroots level are recognised. For a long time, women's football has felt invisible."
Dougall knows only too well the barriers that have existed to women in football as she's been in love with the game since her childhood. "I was always incredibly competitive when I was a kid," she said. "And I always loved sport, both watching and playing.
"I'm 44 now, but when I was younger there wasn't really an option to play football as a girl. I played with two wee boys in the street. They always made me go in goal.
"I loved football. Then I started to play hockey – that was the option for girls."
A part-time job at Radio Clyde, working on Superscoreboard, further fuelled her passion for football – this time in the field of journalism rather than on the pitch. She said: "I was lucky enough to get a BBC traineeship. They were pushing me down the production route, but I didn't want to be a producer. I wanted to be a reporter.
"I moved to ITV and worked there for a while, mostly on news, with a little bit of sport. Then I worked on Sky News in London and got an opportunity to work for Sky Sports News.
"I wound up presenting Sportswomen for six years. This was about 10 years ago, when nobody cared about women's sport. I had to fight and fight to get even the slightest bit of recognition. It was lovely, though, because I was used to working in the men's game and I would walk into this job and could do what I wanted to.
"It was very refreshing. I loved it. I loved the fact that I felt like I was always making a difference to develop the game."
Her time on Sportswomen, the only sports programme in Britain to cover women's sport exclusively, saw Dougall co-produce the show and interview some of the biggest female names in sport, from Billie-Jean King to Jessica Ennis-Hill.
And, three years ago, she brought this wealth of experience to the BBC when she returned as presenter and correspondent for BBC Sports News.
Since then she's travelled the globe, following not only Scotland men in the Euros last summer but the national women's team at the Women's World Cup in France. Most recently she endured an 18-hour journey back from reporting on Rangers' defeat at the Europa League final in Seville and this week will cover the World Cup play-off between Scotland and Ukraine at Hampden.
Following football is clearly a job she loves – and displays a tremendous amount of passion for – but Dougall admits getting to the top of the game hasn't been easy.
She said: "When I started about 22 years ago – I was 18 when I started working in sports journalism – it wasn't a pleasant place to work for a young girl at all. Generally, the industry didn't welcome women. It was difficult.
"You would hope things would be better, but it still happens. It's definitely better but there is still quite a bit of misogyny and resentment at women developing in the industry and getting good jobs or it's just an ignorance and attitude that 'women don't know what they're talking about'.
"There have been barriers in the past. Women have had to stick it out and it has been the best ones who have stuck it out.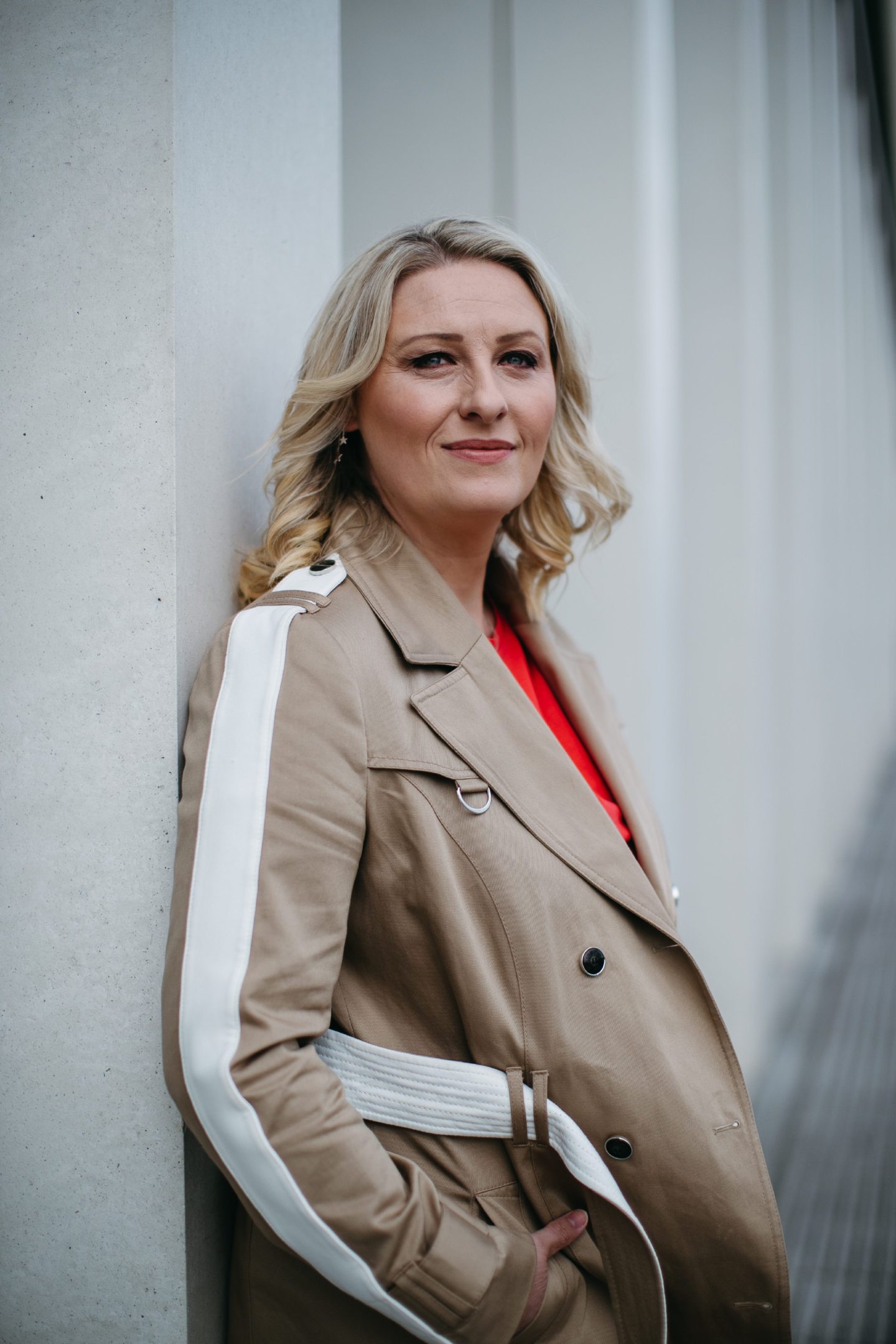 "In order to overcome these barriers you really have to have confidence and belief in yourself."
While she has experienced sexism as a presenter and reporter, Dougall says female players are still having a tough time when it comes to equal opportunities – but things are improving.
She said: "If you look down south at the Women's Super League, there is this mentality, particularly at Manchester City, Arsenal and Chelsea, to look after their players.
"The women's teams are viewed the same as the men's. They have the same facilities and the same opportunities.
"When Phil Neville was manager of England women, he demanded the national team were given the same opportunities as the men's teams when it came to travel. The women's team were travelling to the US in economy before a big tournament. He moved them to first-class because that's how the men would travel.
"I'm not saying we're at that stage in Scotland yet, but if you look at the investment in England and the successes that follow, we have to invest in women. One follows the other.
"Scotland are getting there. They have been looking really closely at women's teams. We have seen Rangers and Celtic go full-time this year.
"Rangers women won the league for the first time, after just one season of going fully professional. The last 14 years it's been Glasgow City who have won the league. The fact that we've just had a new team win the league is a sign of how much the game is changing. Things are mixing up a bit which is exciting."
But money is needed to get women ahead of the game. Dougall said: "Investment is key. If you don't invest in the game, you are going to miss out. It means there is a future for women and young girls in football.
"If you look at the viewing figures, the match at the Women's World Cup between England and Scotland in 2019 was watched by 6.1 million people, setting the record for the highest watched women's football match of all time in Britain.
"It's a cliché, but you've got to see it to be it. For young girls watching…you can see the national team going to France and think, 'That's a viable option for me. I can be a professional footballer. It's not just for boys'.
The Scottish Women's Football Awards this weekend aim to recognise young players and coaches, so the next generation can be inspired. Dougall said: "It's so lovely to be part of these awards."
One award she's particularly looking forward to announcing is the Kat Lindner Award for Outstanding Athletic and Academic Achievement.
Kat was a phenomenal footballer for Glasgow City, but also had a PhD. She passed away in 2019 so this award is in her honour.
Dougall said: "It recognises the women who not only play football but excel in other areas of life – and there are plenty of those women here in Scotland."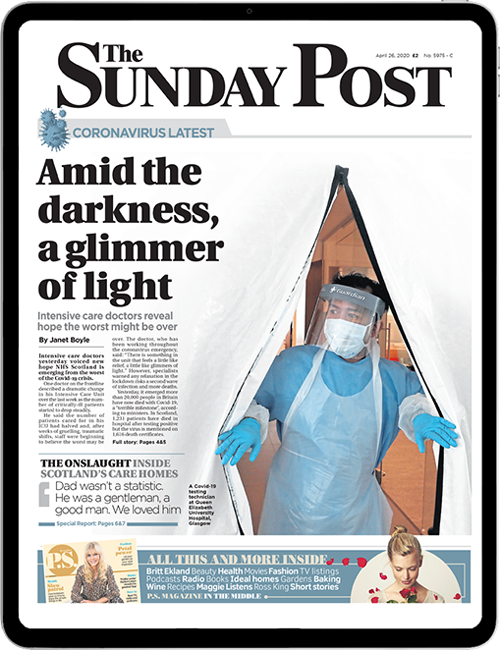 Enjoy the convenience of having The Sunday Post delivered as a digital ePaper straight to your smartphone, tablet or computer.
Subscribe for only £5.49 a month and enjoy all the benefits of the printed paper as a digital replica.
Subscribe