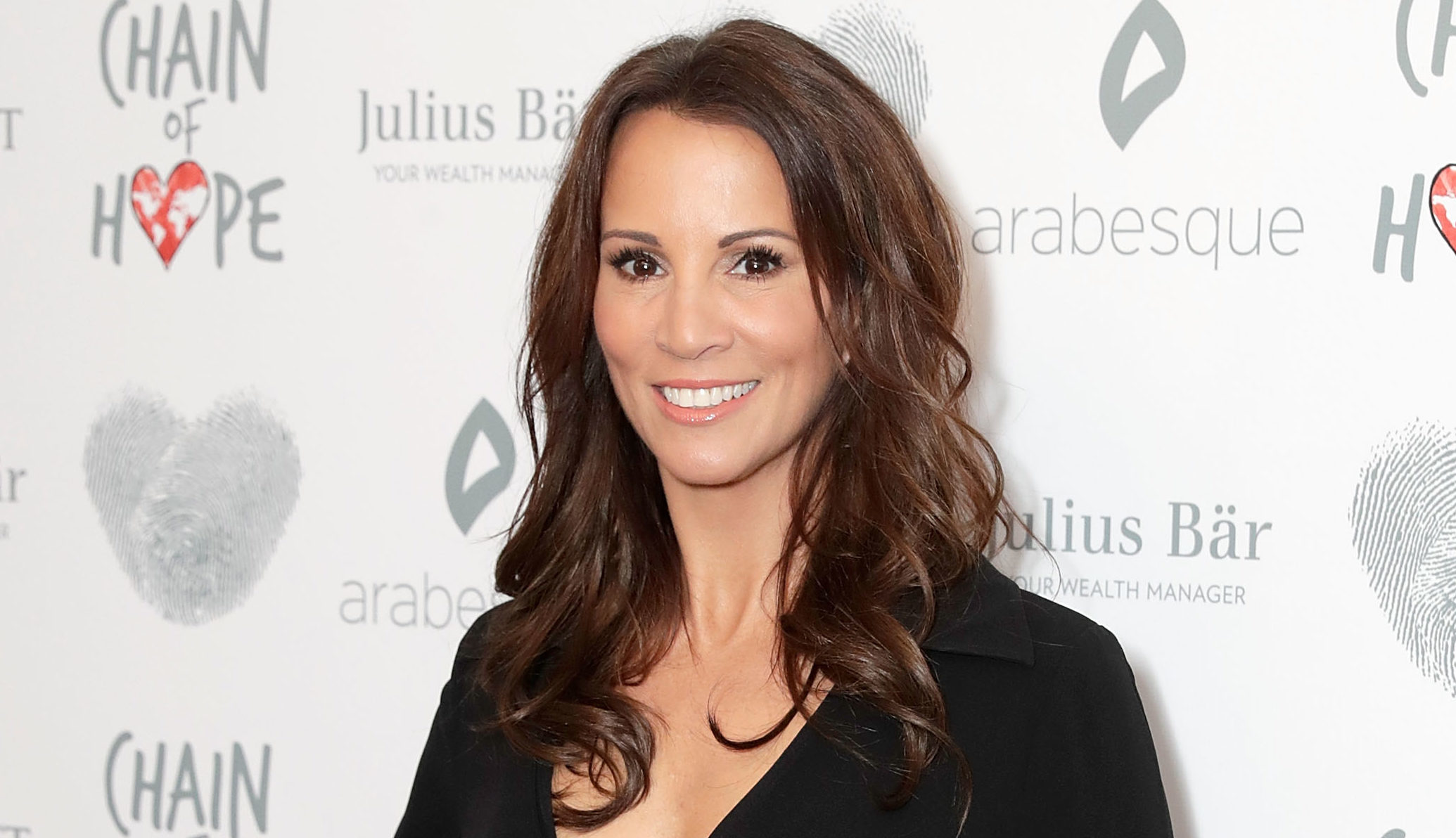 FOR a woman with the busiest of schedules, Andrea McLean has to factor in not getting anywhere too fast.
The reason is simple.
"I get a lot of hugs," Loose Women favourite Andrea, 48, tells iN10.
"I have women hugging me in the street. They either hug me because they say they are so happy to see me happy.
"Or they hug me because they're going through the menopause and they want to thank me for talking about it when no one else is."
Andrea's happiness is down to finding love with businessman Nick Feeney and getting married again when she had given up on the prospect of such romantic joy.
As for hugs because of the menopause, she is so passionate about the subject, she's writing a new book on it.
Her autobiography Confessions Of A Good Girl spent weeks at the top of the bestsellers charts and her latest, Confessions Of A Menopausal Woman, is due in June and is now available to pre-order.
"I was going to keep my hysterectomy quiet but Linda Robson dobbed me in when she mentioned it on Loose Women," revealed Andrea.
"She said people were going to wonder where I was, so I had to say. I very briefly mentioned it and by 7am the next morning I was in hospital.
"Unknown to me, 10,000 women got in touch with the show while I was under anaesthetic having my operation. They were desperate to find out what my experience was as they were either having hysterectomies or going through the menopause.
"During my six weeks off, I started going through all the correspondence and realised that there were all these women out there who had no voice."
Aware it was something people wanted to hear about, Andrea has spent the past year writing about her experience, sharing the words of others and adding in advice from a doctor, too.
The other big thing on Andrea's mind has been love.
Twice married and divorced, the Glasgow-born mum to Finlay, 16, and Amy, 11, admits she had come to accept that lifelong marital happiness just wasn't for her.
"I know a lot of women were feeling like I do," she says. "Your marriage hasn't worked out, you've got to an age where you've got two kids you're looking after and you've resigned yourself to the fact that maybe this isn't going to happen for you.
"We all dream of our happily ever after. But I'd just got to the point where I thought, look, I'm on my own and this is how it's going to be. And when I least expected it this man walked into my life." That man was Nick, whom she wed last November.
It turns out, though, it was a meeting that came so close to never happening.
It was a blind date, organised by a Loose Women make-up artist, that Andrea didn't even want to go on.
"In fact, both of us nearly didn't go on the date," reveals Andrea. "I'd had a really busy day running about, I'd been down to Brighton to meet friends and he was really busy too.
"I felt like I could do without it and might just stay in and watch telly.
"But we went out of politeness to the friend who'd set it up.
"The first thing he said was 'I'm really nervous' and I said 'So am I' and that was it, we hit it off. People stop me in the street and get in touch via social media and say I've given them so much hope.
"They say, 'If it can happen to you, it can happen to me because you were just as sad as I am'. They say I've made them feel so much stronger about themselves."
Of course, love, medical recovery and an intense writing schedule all fit in around Andrea's day job as the hugely popular Loose Women anchor.
She first joined the ITV daytime show just over a decade ago and admits it took some getting used to, going from keeping a journalistic neutrality to being expected to not only offer an opinion but share a tale too.
"Every day you have to open yourself up in a very raw and personal way. That's the bit that takes the longest to get your head around for women who come and work on the show.
"We'll all say what we think within reason, but none of us exist in a bubble and we do need to be really careful to protect our family and our friends.
"We can't go on TV and say 'You'll never guess what so-and-so said' because that's not fair on them.
"So it's often a case of talking around a subject without identifying the person that we've had the shared experience with.
"But we do have to share the stories as we want viewers to have that lightbulb moment of it having happened to them.
"You get used to tiptoeing around a subject while still being very open."
Andrea was, of course, already an experienced TV hand, having swapped the GMTV sofa for the Loose Women desk.
Initially starting as a weather presenter, she soon became a mainstay of the breakfast show, presenting alongside Eamonn Holmes and Andrew Castle.
It's two decades now since she first joined up at ITV.
"Sometimes it feels like it's just been five minutes," confides Andrea. "I really can't imagine being anywhere else.
"I walked in those doors of the ITV studios in London as a 27-year-old, literally giving it a go to see how it worked out, and I'm still there.
"I've worked in that building for 21 years. A lot of the camera crew and production people are the same; we were all in our twenties when we started and all we've done is grown older together."
Although it's been many a year since Andrea lived north of the border, she insists she doesn't feel any less a Scot.
"I was born in Scotland, my whole family are Scottish and my parents live two minutes away from me.
"So, gosh, yes I still feel Scottish. I'm a good McLean girl.
"It's actually nice that my mum and dad live round the corner. They moved down to be a support to me and – they don't need me yet as they're still full of beans – it's nice to know I'm around for them."
Finlay is in the middle of his GCSEs at the moment and Amy will be moving from primary to secondary school this year.
"Her hormones are kicking in – it's a very hormonal house," laughs Andrea.
While many might look at the impending milestone of turning 50 with some trepidation, Andrea has no such fears.
"I feel great. I've still got that cheeky little half stone I could lose – I call it my little spare tyre of happiness.
"But I'm really happily heading towards 50 in a couple of years. I'm happier than I've ever been, I'm more confident and I'm feeling in really good state."
Loose Women, ITV, weekdays at 12.30pm.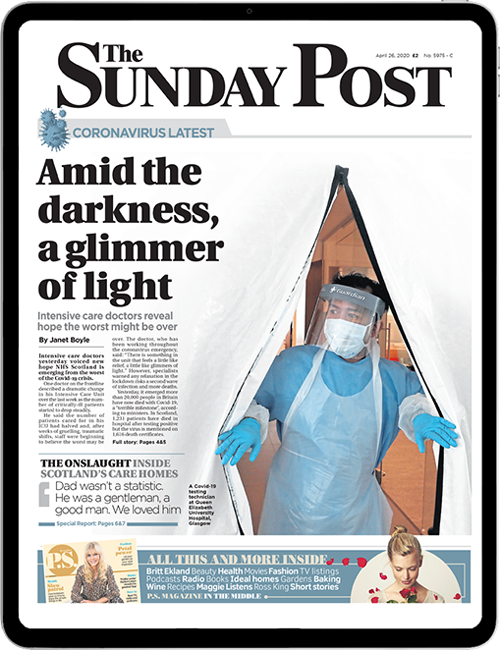 Enjoy the convenience of having The Sunday Post delivered as a digital ePaper straight to your smartphone, tablet or computer.
Subscribe for only £5.49 a month and enjoy all the benefits of the printed paper as a digital replica.
Subscribe