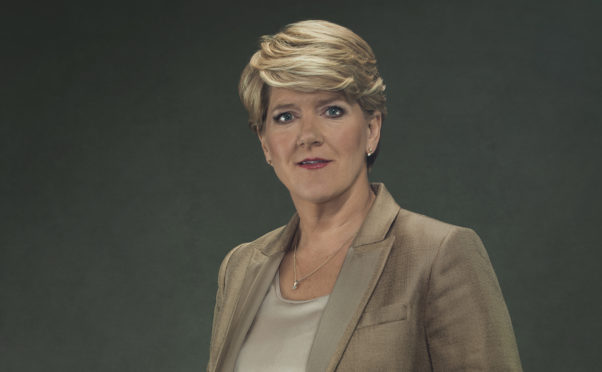 TV presenter Clare Balding admits she will be harbouring a special wish when she steps on to the stage to host the BBC's Sports Personality of the Year 2019 in Aberdeen.
She hopes British sprinter Dina Asher-Smith – the fastest British woman in history and world champion at 200 metres – will be on the winners' list.
The Oscars of the sporting calendar – held for only the second time in Scotland – will go ahead on December 15 at the Granite City's new world-class entertainment venue P&J Live. Tickets for the 15,000-capacity arena sold out within five minutes of release. But millions more people will be able to tune into the glittering event – previously held at Glasgow's SSE Hydro in 2014 – when it goes out live on BBC TV.
Its magnitude is not lost on award-winning broadcaster Clare, whose latest children's book, The Racehorse Who Learned to Dance, is out now. It's an aspirational story about overcoming fear to follow your dreams and find success.
And it chimes not only with the awards but with the life and work of the woman who has presented everything from the London Olympics to her own show and even the last Royal wedding, but who today reveals in P.S that she has struggled to overcome her own "crisis of confidence".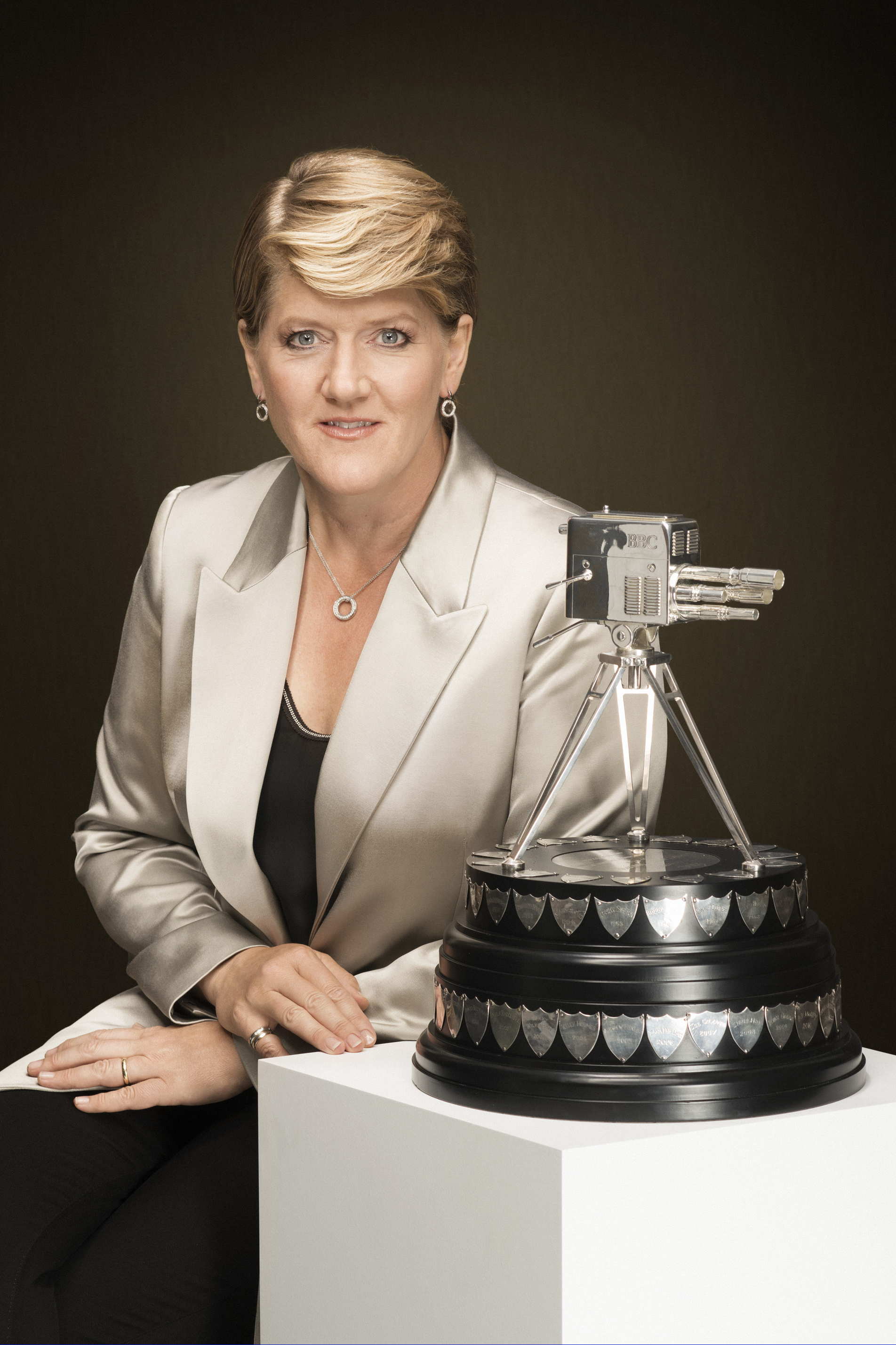 Clare, whose work earned her an OBE, says: "The book is the last in the series. It was influenced by the work that I have done presenting the Paralympic Games, and working with Riding for the Disabled.It is all about what happens when your life changes completely and it has themes about friendship, how to include people in teams and get the best out of them.
"All round inclusion is a pretty strong belief of mine. If we can focus on getting the best out of ourselves and each other we actually can achieve way more than if we stay within our comfort zone. And I believe quite strongly in taking risks, giving ourselves permission to fail, and in keeping motivated by pushing that little bit further.
"For most of my working life I would have been identified as a racing presenter. But I cut right back on it when I started to not enjoy it as much. That was five years ago. Now I don't do any because ITV has the contract. I had felt it was too limiting.
"I wanted to try different things where I wasn't reliant on contacts I had had my whole life and where I had to rely on my instinct as a journalist and a broadcaster, and on my work ethic. That's a scary thing to do.
"But when I suddenly was doing no racing at all, I had a bit of a crisis of confidence. I thought, 'what's my purpose and how am I going to take this as an opportunity and turn it into something that is going to be good?'
"That is when I started thinking about doing more around women's sport, and promoting women's sport.
"In broadcasting and in most newspapers it's a really rare thing to see coverage of women's sport. I think that is disrespectful. It also misses an opportunity to have an audience and readership who aren't being provided for.
"Female athletes are really accessible. Look at Dina Asher-Smith, how incredibly eloquent she is, how she understands that promoting her sport is part of her job. I hope she will be on the list for Sports Personality of the Year. She is only 23 and has real potential for the next 10 years to be the most high profile, successful and respected athlete in this country.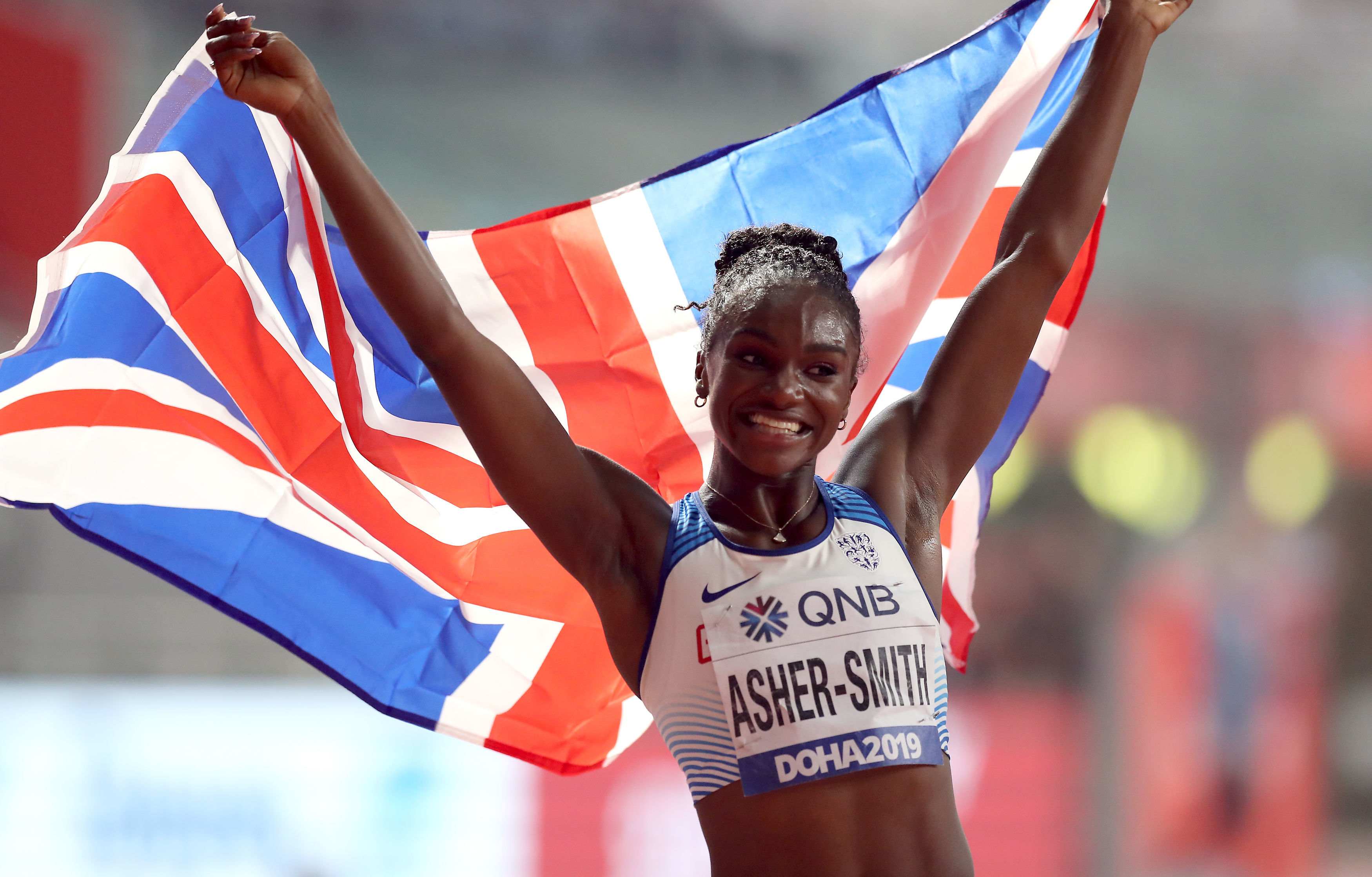 "Sports like women's football have grown hugely in status and the investment is increasing, but there's still not enough work done in terms of match previews, match reports, and conversation around WSL (Women's Super League) matches.
"We had a phenomenal summer. I am very excited about where women's sport is, but I am even more excited about where I think it could be. And that takes consistent effort and a change in attitudes from people who are in positions to make decisions.
"I will keep banging the drum until the drum doesn't need banging any more.
"People want more than just Premier League football. And there are vast swathes of people who won't go to a Premier League match because they don't like the atmosphere, they don't like the environment and they don't like what they see on the pitch. It is the attitude and behaviour pattern.
"I was with ex-England footballer Stuart Pearce the other night. He goes to a lot of rugby league, and I love rugby league. When you see the tackles players withstand; the way they respect their referee and get up and play on; the fact that they stay on the pitch after the match is finished and take their kids out there with them to say thank you to the fans…
"Stuart said, 'I look at that and then I look at football and think, what is happening?' And I have thought that for a long time." And she says that lack of respect spills into everyday life – with women in particular on the receiving end.
She reveals: "I was having a long conversation with a friend who has three teenage daughters and what they put up with every day, walking through town, or working in a café; there is a real issue at the moment with a lack of respect for women.
"If you have a daughter, she is going to have to be really vigilant. I don't remember ever feeling like that.
"I really hope a better profile for sportswomen can help change that, because it shows women being strong, confident, ambitious and working in teams.
"It shows them being knocked down and getting back up again, celebrating or commiserating together. Those are important visual images for kids to see, but for adults to see too.
"Women's sport can be part of a solution, but you have to look at the issues and be honest in discussing what is happening in society, and working out other ways in which one can improve it."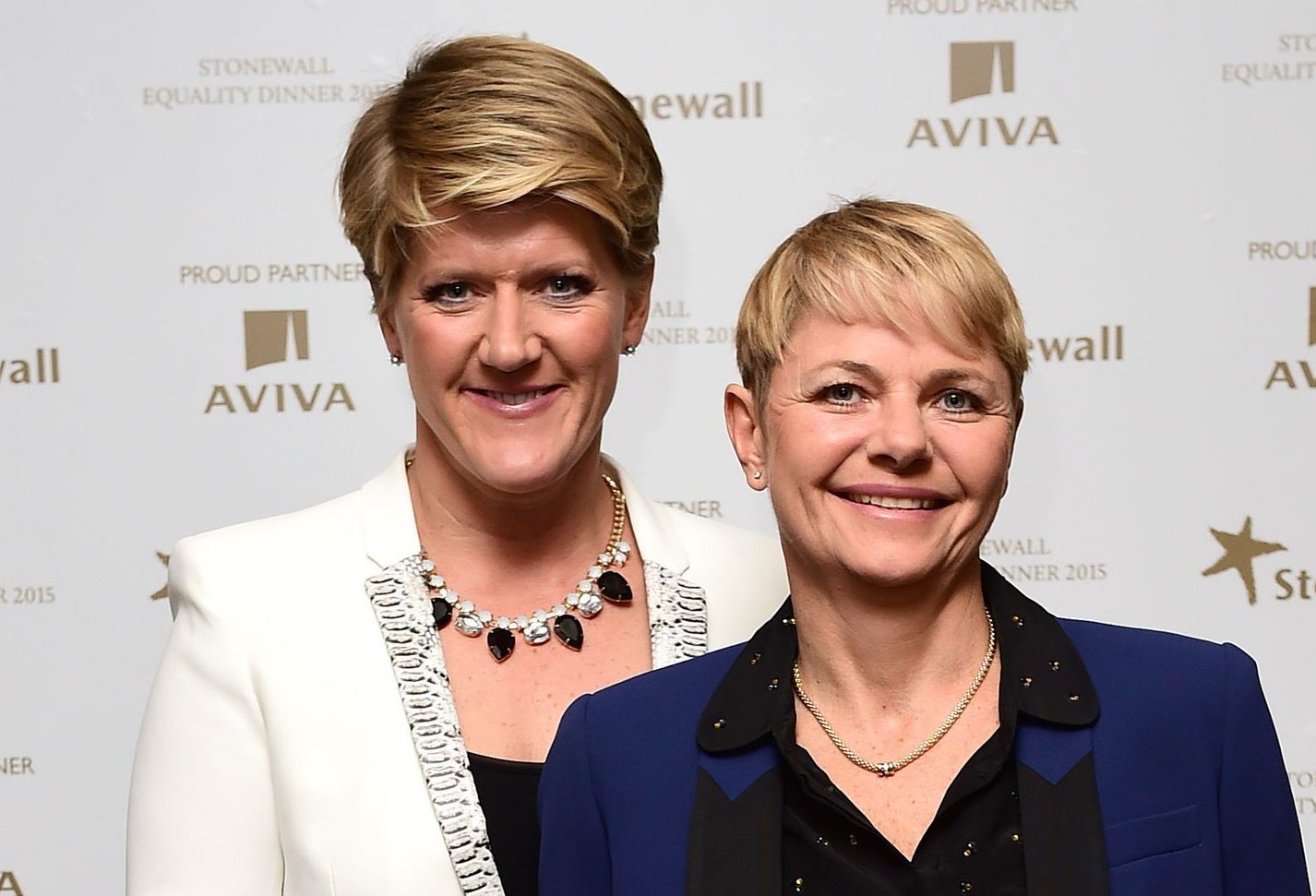 Would she and her wife, radio presenter Alice Arnold bring a daughter into this world?
"God no!" she splutters, and adds with a laugh: "That's why I like children so much, because I don't have any. But I'm really happy to go and spend time with them. I go to a lot of schools and I talk to a lot of kids. I talk about giving yourself permission to fail, to try different things, to have a spirit of adventure, and to celebrate difference."
When she's not banging the drum for women, writing or presenting, Clare loves spending quality time with Alice, whom she married in 2015, nine years after they entered into a civil partnership.
"We probably spend more time together than most couples," she smiles. "Alice works for Mellow Magic, but that's not all day every day.
"We walk together a lot, especially with our Tibetan Terrier dog Archie, who's 14. And we play golf together. Alice is better than me, she's a proper golfer, she plays off nine, I'm 23."
Clare is now working on another children's book – this time a non-fiction.
She explains: "I want to condense some of the things I have learned from sport and some of the things I talk about when I visit schools."
---
The Racehorse Who Learned To Dance, published by Puffin, £12.99
Going potty for SPOTY
It was the quickest sell-out since the BBC Sports Personality of the Year show first went on the road in 2006.
In just five minutes, 10,000 sports fans snapped up tickets for the event at Aberdeen's new, world-class P&J Live Arena – which also boasts conference facilities, on site hotel and restaurant.
Aberdeen will also host the inaugural BBC Festival of Sport, which gives people the chance to try out a variety of activities, on December 13-14.
Carl Doran, SPOTY executive editor, said he was "thrilled" with the response.
He added: "Within five minutes is just incredible and a testament to the warm welcome we have received from our host city Aberdeen."
The two-hour show kicks off at 7pm on December 15 and will be broadcast live to millions on BBC1.
Viewers can vote online or by phone when voting opens on the night.
The winner of the prestigious Sports Personality of the Year accolade, following in the footsteps of 2018 champion Geraint Thomas, the Tour de France winner, will be revealed just before 9pm.
Other categories include greatest sporting moment, unsung hero, coach of the year, team of the year, world star of the year and lifetime achievement award.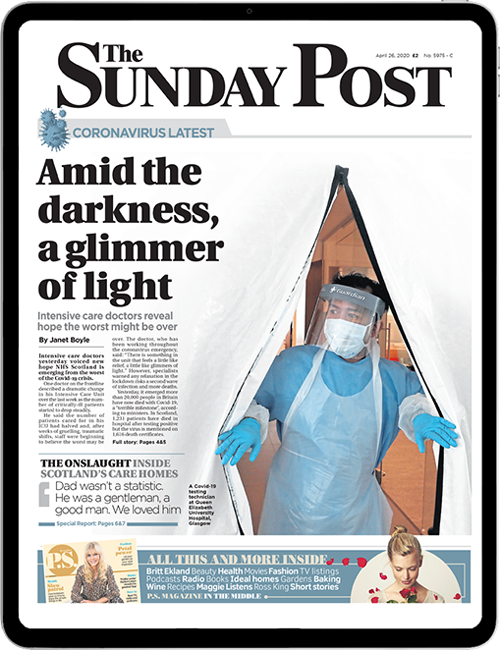 Enjoy the convenience of having The Sunday Post delivered as a digital ePaper straight to your smartphone, tablet or computer.
Subscribe for only £5.49 a month and enjoy all the benefits of the printed paper as a digital replica.
Subscribe