MOUNTING pressure is close to forcing ministers to help millions of women who have been forced to wait longer than expected to retire, campaigners claim.
More than 2.5 million women across the UK were given almost no warning that the state pension age was set to rise to 66.
Many face poverty, hardship and the prospect of continuing working as a result.
But now, ahead of next month's Budget, campaigners are looking to use a Commons majority in favour of helping the women affected to force the UK Government to act.
A petition calling for change is close to the 100,000 threshold which will force a Commons vote and a likely Government defeat as the Tories don't have enough MPs to support the status quo.
This is because the DUP, which has agreed to back the UK Government's budgets, supports the introduction of more support for women who are affected. SNP Westminster leader Ian Blackford said "discussions are ongoing" to try to get the UK Government to shift its position ahead of next month's Budget.
He said: "The Government has the support of the DUP over the budget, but doesn't necessarily have the support of the DUP on this matter.
"We know there are a number of Tory MPs who have spoken out on this, too, so it is clear to me that the Government doesn't have a majority.
"I think the pressure is going to grow to end this injustice."
The Sunday Post View: Well done WASPIs, pensions cause was fair and just
In 1995, the Conservative government decided to raise women's retirement age from 60 to 65, bringing it into line with men by 2020.
Any woman born before 1950 still retired at 60, with those born afterwards seeing their retirement age gradually increase.
In 2011, the Chancellor raised the retirement age to 66 and accelerated the process of equalisation.
Nicola Sturgeon, Val McDermid and Kirsty Wark among stellar line-up coming to Women of the World festival in Perth
But the Government only wrote to people affected in 2012 and 2013 – leaving some only a few years to make alternative arrangements.
Anne Keen, co-founder of the Women Against State Pension Inequality (WASPI) campaign group, said: "WASPI is delighted with the cross-party support and the significant support from within the Conservative Party.
"The Chancellor has the ideal opportunity to address this injustice in the forthcoming Budget."
Grahame Morris, Labour MP for Easington, has a petition demanding a change from the UK Government which has attracted more than 80,000 signatures,
He said: "If the DUP stick to their word, and I think they will, then we will see real progress on this.
"It is within touching distance."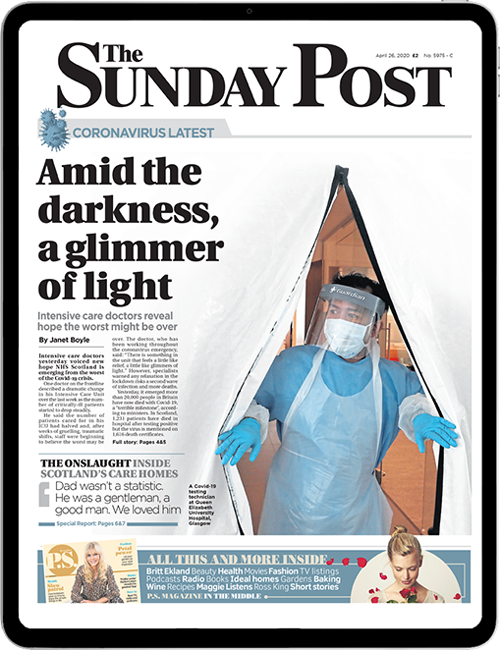 Enjoy the convenience of having The Sunday Post delivered as a digital ePaper straight to your smartphone, tablet or computer.
Subscribe for only £5.49 a month and enjoy all the benefits of the printed paper as a digital replica.
Subscribe