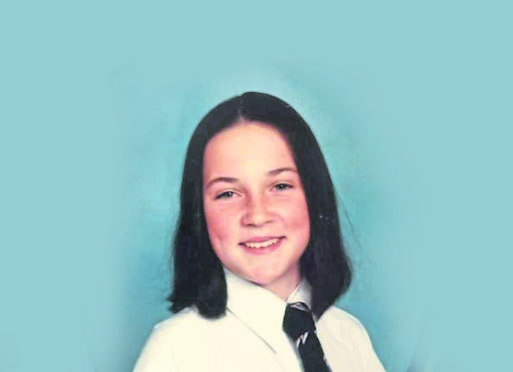 Urgent action to reverse funding cuts to frontline services must be reversed to save the lives of women threatened by violent partners, experts warned yesterday.
Support agencies and campaign groups spoke out after nine Scots women lost their lives to partners or exes in just 12 months.
Over the last decade, 74 Scots women have died in domestic killings. Most were stabbed to death.
Scottish Women's Aid (SWA) described cuts to the funding of frontline support services for women leaving abusive relationships as a "bonfire".
Up to 70% of services have had their funding cut, making it harder for victims to get help.
Campaigners say multi-agency domestic homicide reviews – which are already conducted in England and Wales – should be carried out after each killing to helpidentify early warning signs.
New legislation was introduced in Scotland in April to criminalise psychological abuse as well as domestic violence.
But campaigners say police offices and other specialist workers need better awareness of this type of abuse – called coercive control – and improved risk assessment techniques because it is often a precursor to potentially lethal violence.
SWA chief executive Marsha Scott said the austerity policies of the last decade had hit the very services which help women under threat.
She said: "It's that support that helps women go to the police, that helps them connect to appropriate legal advice when it's available, and that helps them make a plan for whether they can stay safely at home.
"Our services were much better funded 10 years ago.
"The long-term solution is to change the way we fund local services because the existing model isn't fit for purpose.
"We have to stop the bonfire of local services."
One frontline support worker, who did not want to be named, said options open to many women seeking refuge from violent partners have reduced because of spending cuts, adding: "Services that were there 10 years ago, might not be there now. Women don't know where to go or who to turn to. It should not be this way. How many more must die?"
Rachel Adamson, co-director of Zero Tolerance, a charity campaigning to end men's violence against women, said: "The number of domestic killings in Scotland is appalling but not surprising.
"Men abuse, attack, and kill their partners because society lets them. We excuse the behaviour of men and we don't believe women when they ask for help. The only way to prevent violence against women is to end gender inequality for good."
One of the UK's leading experts on domestic homicides called for society as a whole to recognise controlling behaviour as the biggest predictor of domestic homicide.
Criminologist Dr Jane Monckton Smith, a former police officer, said: "This is an epidemic. It's a public health crisis. It's the biggest cause of traumatic death for women across the world.
"We're not talking about a couple of murders here and there, we're talking about a very big problem.
"Women are getting killed behind closed doors day after day after day.
"There will be another couple in the UK next week, we just don't know their names yet.
"We've got to do something about this, it's just gone on too long.
"Where is the anger? Why isn't the whole of Scotland standing up and saying what is going on?"
Dr Monckton Smith studied 372 homicides – including Scottish cases – and identified an eight-stage timeline of offenders' behaviour patterns in the run-up to killing their partner or ex-partner.
Controlling behaviour rather than violence was the biggest red flag for homicides, coupled with a woman's decision to end the relationship.
Her research, published in the summer, is now used to train police officers across the country. Dr Monckton Smith said: "Coercive control is an umbrella and
everything below it is methods used to exert control – financial abuse, violence, gaslighting, sexual abuse.
"Those people who are controlling are the most likely to go on and kill a partner or former partner. It's terrifying."
Police Scotland says it has already trained 11,000 officers and staff, including call handlers who are likely to be a desperate victim's first point of contact.
On average, it takes 34 domestic incidents before a victim makes a report to police.
They receive a report every nine minutes and in 2017/18 the force recorded 59,541 incidents of domestic abuse.
Detective Superintendent Debbie Forrester, Scotland's lead officer for domestic abuse, said: "We know that under-reporting is a huge issue with gender-based violence and
domestic abuse.
"Part of the new legislation is trying to get victims and others to understand that it's the
psychological and emotional and financial abuse not just physical violence.
"It's an escalation of those behaviours that can also lead to a domestic homicide not just an escalation of physical violence."
Det Supt Forrester said it was essential that when a victim finally tells the police they're being abused, officers take appropriate action.
"That might be the only opportunity you get to prevent further abuse and escalation of that abuse, which could be domestic homicide," she said.
"We would always say the simple things which are really listen to the person, validate what they're saying, believe them and understand what the behaviours are then help them or give more information about the help they can get."
The experts call for more focussed action came as organisations and businesses around the world join in 16 Days of Action, a campaign to raise public awareness and encourage employers do more against domestic violence.
---
I still expect Joanne to phone me. My head knows she's gone but my heart can't accept it. I ache every day for her
By Craig McDonald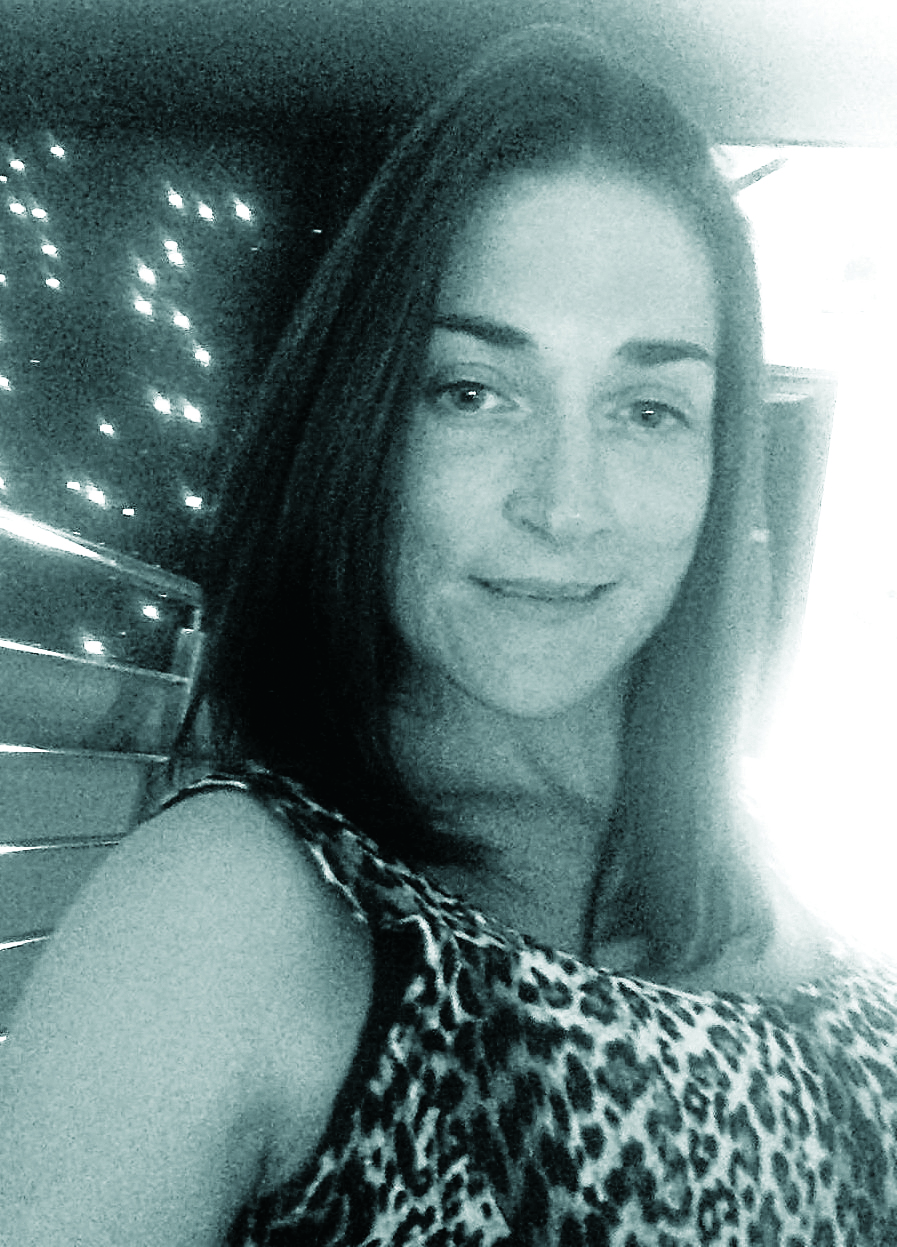 The mum of a young woman killed by a former boyfriend said her daughter's death was needless and has broken her heart.
Mum-of-four Joanne Gallacher, 33, was stabbed 57 times when she went to see James Kennedy after he was deemed fit for release from psychiatric care.
As the first anniversary of Joanne's death approaches, her mum Louise said she still expects her daughter to call or send her a text.
Louise, 58, who lives near Alicante in Spain, said Kennedy and her daughter had remained friends after their break-up. He had been in hospital with mental health problems and had been left with nowhere to go when he was discharged.
"He stayed with Joanne but she felt it was better if he moved out," said Louise.
The last time Louise saw her daughter was when she dropped Joanne off at her flat in East Kilbride, South Lanarkshire, one night last December, around 9pm.
"We know she went over to see him as she called a taxi at 11pm and arrived there about five minutes to midnight," said Louise. "By two minutes past midnight she was dead.
We have tried to piece things together and have not got to the bottom of it. She wasn't aware of any danger he presented. I hold the hospital responsible for allowing someone so ill out on to the streets.
"We need a better joined-up approach by health services. A better risk assessment would have saved Joanne.
"Knives were removed from his house. We didn't find out about this until later."
Louise said her granddaughter, 16, thought of Joanne as her best friend, while Joanne's three younger children must also now grow up without their mum.
"We are devastated," said Louise. "I am still waiting on Joanne phoning me. My head knows she is gone but still I feel she'll call. It doesn't seem real. I have this feeling I'm eventually going to wake and this will all have been the most horrific dream.
"My heart aches every day for her and I still wait for that call or text saying, 'mum – I'll be over next week', even though I know it won't come.
"One year on he's still to be sentenced. The courts don't seem to appreciate there's a family that needs some kind of closure. We just hope he remains locked up."
At the High Court in Glasgow in June, Kennedy, 32, pleaded guilty to culpable homicide on the grounds of diminished responsibility.
He's being detained at the State Hospital at Carstairs and is due to be sentenced on December 16.
Dr Alastair Cook, medical director, North Lanarkshire Health and Social Care Partnership, said: "This is clearly a tragic situation, particularly for Ms
Gallacher's family.
"A review into the care and treatment of James Kennedy is currently under way which aims to identify what lessons can be learned."
---
The Victims:
Alexis Flynn
Murdered by her former partner David Payne in April 2018. At the time he was subject to a court order banning him from approaching her after an alleged assault on her. Jealous Payne, 51, from Kilmarnock, repeatedly stabbed Alexis, 42. He was jailed for life, and must serve a minimum of 14-and-a-half years before he can apply for parole.
Marie Walker
Robert Douglas was initially diagnosed as suffering from a "delusional jealousy disorder" when he killed Ms Walker, 61, from Edinburgh, in August 2018, but psychiatrists eventually decided he was not mentally ill. He was jailed for life after being convicted of murdering his partner of 31 years. Family members said Ms Walker had confided to them that Douglas had previously tried to strangle her.
Jeanna Maher
The 51-year-old supermarket worker, 51, was found dead at her home in Drumchapel, Glasgow, in September last year. Her husband Peter was charged with her murder and also with assaulting his wife on a number of occasions over the previous six years. But a hearing at the High Court in Glasgow in September heard Maher, 58, was no fit to stand trial before he was sent to the State Hospital at Carstairs.
Sheena Jackson
Murdered by her husband Alexander Jackson at her home in Cambusbarron, Stirling, in October 2018. Ms Jackson, 65, was also found seriously ill inside the house and later died in hospital. At the time their son Alexander Jackson said his father had murdered his beloved stepmum, 58, before taking his own life. Bricklayer Alexander said his father had been a bully to him and his stepmum.
Lynn Forde
Boyfriend Phil Osborne killed Lynne in her flat in Coatbridge before taking his own life. Osborne, 36, was found dead at his father's house in Tillicoultry, Clackmannanshire, hours after Lynn, 35, was found dead in October last year.
Jennifer Morgan
Ms Morgan was stabbed to death outside her home in Kirkintilloch in April 2018 by ex-partner Hugh Baird. Baird, 40, was found dead in Barlinnie prison in October last year, a week before he was to go on trial for the murder of Ms Morgan, 33. Speaking at the time her dad Terry said they would not now see justice done for Jennifer.
Police Scotland believe two other women may have died at the hands of their partners or exes in 2018/2019 but they cannot be named because of ongoing legal proceedings.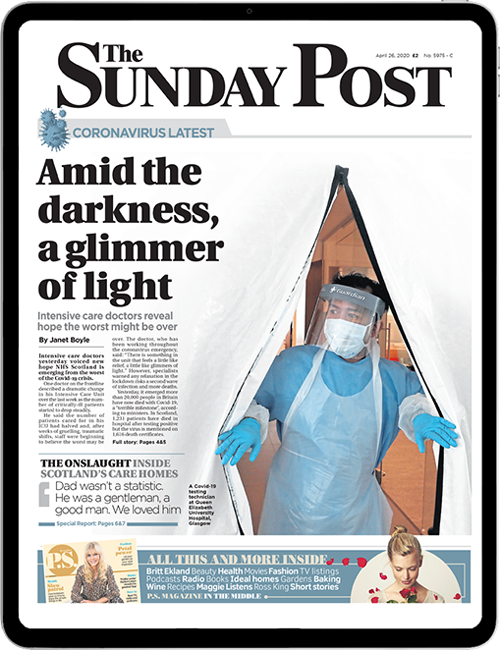 Enjoy the convenience of having The Sunday Post delivered as a digital ePaper straight to your smartphone, tablet or computer.
Subscribe for only £5.49 a month and enjoy all the benefits of the printed paper as a digital replica.
Subscribe