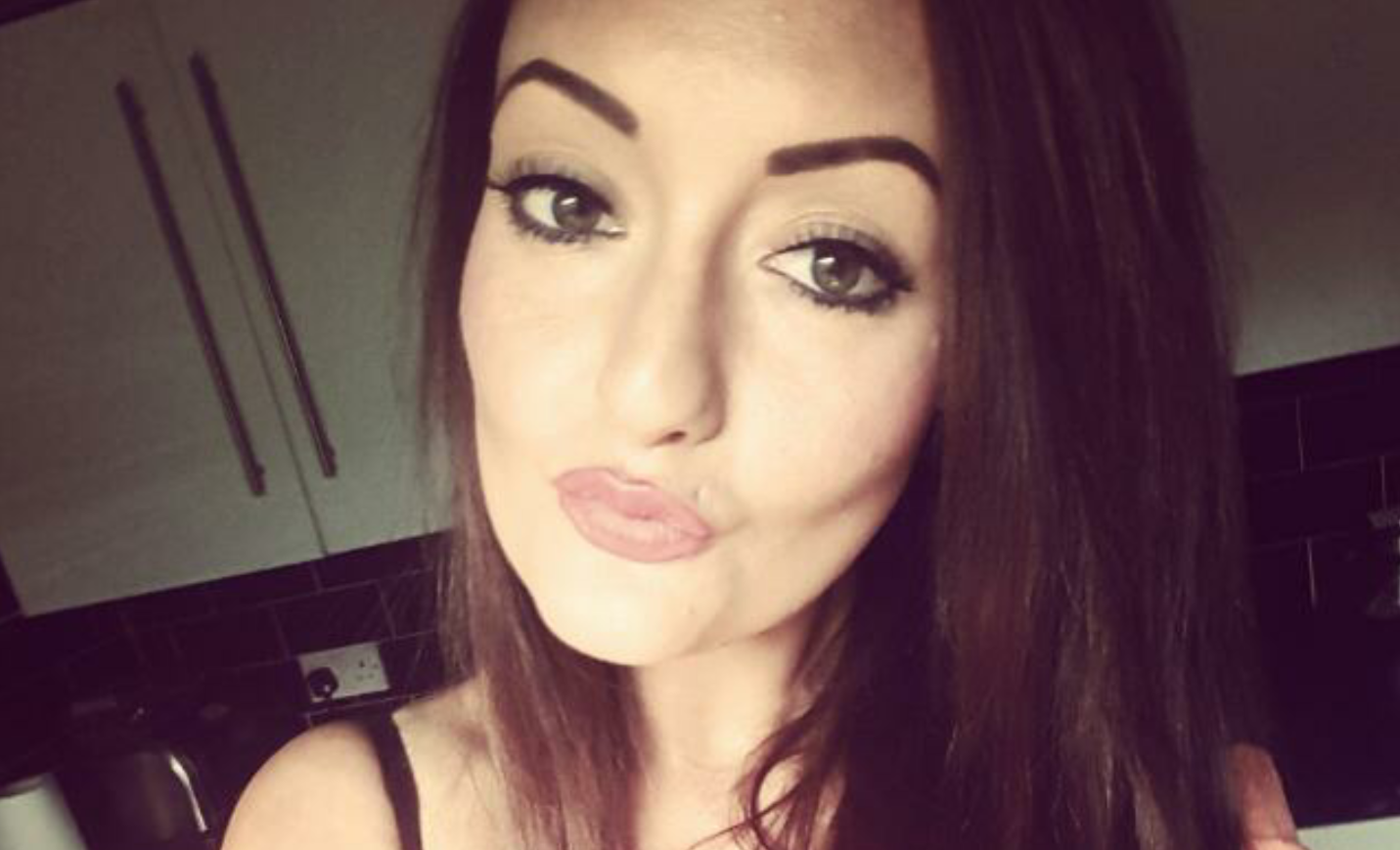 A WOMAN has been "scarred for life" after undergoing plastic surgery at the hands of a cosmetic doctor.
Tracey Foley suffered a raft of serious complications after having breast surgery in Stirling which was meant to boost her confidence.
The 29-year-old, from Glasgow, has since required various corrective procedures following the operation carried out by Dr Dana Vasilescu.
Furious Tracey complained to the General Medical Council, which launched an inquiry.
It has since said the surgeon's conduct fell below the expected standard – with an independent doctor establishing Dr Vasilescu inserted implants that were too big into the wrong part of the chest.
The official probe deemed the steps were instrumental in the post-surgery complications Tracey subsequently endured.
Yet Tracey has been unable to take legal action against Dr Vasilescu, who has now returned to her native city of Bucharest, where she continues to see patients.
Lawyers have told her it is unlikely she would be able to bring a successful action as Dr Vasilescu has no realisable assets to pursue here in Scotland.
The doctor was self-employed, but marketed by Transform, a leading cosmetic surgery provider in the UK.
There is no suggestion that Transform has acted inappropriately.
Tracey, who hoped the £6000 uplift would boost her confidence, said: "Dr Vasilescu wasn't meant to be doing the operation but the plastic surgeon I was to get pulled out due to a family emergency two days before.
"I thought, 'it's the same company so the surgeons will be of the same standard', and arranged a meet with Dr Vasilescu.
"But I didn't take to her at all and found her cold and distant.
"I had decided with the previous consultant that my operation was only meant to be a lift with small implants added.
"But she persuaded me to get them much bigger – I took her word for it but it turned out to be a mistake."
Mum-of-one Tracey claims that when her dressing was removed, she was disappointed with the result.
"I've been left scarred for life," she claims. "I've got slits over my breasts and holes on my nipples and have been told they will never heal.
"My wounds started to open up right after the dressing came off and I was taken to a clinic in Stirling to sort it."
Tracey saw another surgeon who told her the implants inserted by Dr Vasilescu were far too big and would have to be removed.
"I've been undergoing various corrective procedures in Manchester, Liverpool and Newcastle," she added. "The implants have been removed and smaller ones put in their place.
"Transform has paid for the operations.
"I also developed necrosis because of the operation – a flesh rotting condition.
"My nipples were also moved and put back on in a non-symmetrical way.
"They are better than what they were, but it will never be back to normal."
Tracey says the aftermath of the operation caused the collapse of her relationship and nearly her new career, working as a pipe fitter with BAE Systems in Glasgow. She said: "My boyfriend of a year was very supportive but I just couldn't cope – it eventually drove us apart and we split up. I ended up on anti-depressants.
"My work also suffered as it's very physical and I was unable to do it.
"Fortunately they've stuck by me and have helped get me help, including counselling."
Tracey complained to the GMC about her surgery and an inquiry was subsequently carried out for the body by Atul Khanna, a consultant plastic surgeon based in England.
The independent consultant determined that Dr Vasilescu's surgery was below the standard expected of a plastic surgeon.
The opinion was based on Dr Vasilescu's use of "significantly larger implants" than those recommended for use by another surgeon who saw Tracey pre-op.
Mr Khanna also said Dr Vasilescu's decision to "insert the implants in the sub mammary plane" also contributed to the "post-operative problems" Tracey suffered.
The sub mammary plane is the area between breast tissue and muscle on the breast.
While implants are often put there, in cases like Tracey's, it should have been put in an area between the muscle and ribs called the "sub muscular" plane, the expert said.
Despite the findings, Tracey has been unable to get legal recourse.
Last week, she received a letter from her solicitors Digby Brown saying they could not pursue a case against Dr Vasilescu because they have no idea of where they could get a hold of her assets should the case be successful.
The letter added Dr Vasilescu's insurers were "not prepared to be of any assistance".
Fearing she'll never get proper financial redress, Tracey added: "It's incredibly frustrating."
A number of other women claim to have suffered complications after undergoing breast surgery at the hands of the same doctor, who carried out medical procedures for leading private medical company, Transform Cosmetic Surgery Group throughout much of 2015.
The company – which has clinics in Glasgow and Edinburgh and charges thousands for cosmetic procedures – insists its patients get the "highest standard of medical care".
When the women tried to launch legal action against Transform, they were reminded Dr Vasilescu was an independent contractor and that they will need to sue her personally instead.
Last night, Manchester-based Transform – which last year had a turnover of £16 million – confirmed Dr Vasilescu had left the firm but refused to say why.
A spokesman underlined its commitment to providing "high quality care" and said it offered revision procedures free of charge should a surgeon recommend it.
Another patient left disappointed with the outcome of surgery carried out by Dr Vasilescu feels there should be more protection for patients.
Stacey Allen, 32, a mum-of-two from Lisburn in Northern Ireland, saw the doctor to have a breast reduction and uplift, but was immediately disappointed with the results.
"I found Dr Vasilescu very cold from when I first met her," she said. "She didn't listen to what I said or wanted in the consultancy.
"When they took the dressing off following the surgery I just broke down crying. I ended up with infections and scars."
Stacey was told she required corrective surgery but"all the travel was taking such a toll" she ended up asking her local NHS board in Ireland to take over her treatment.
"I'm being treated by them now," she said. "The last surgeon I saw said he believed I would need to get a double breast mastectomy to correct it. It's unreal.
"There are four or five girls who all had the same operations and had problems with Dr Vasilescu.
"We've become very close.
"We are trying to support each other through this and pursuing legal channels. We want justice.
"My legal action is ongoing but I know other girls have been told they can't win.
"There should be more protection for patients like us."
The womens' fears are supported by claims from a nurse who used to work with Dr Vasilescu.
The nurse's concerns about Dr Vasilescu's work were so great, she claims she raised them with senior Transform staff.
"I raised my fears with the management about Dana," she claims.
"It wasn't just boob jobs either – I remember issues with an eye patient too.
"You can expect to see some complications with surgery procedures like this, but the sheer numbers with Dana stood out.
"From around 40 operations I assisted her with, about 25 had complications.
"Her former patients were still presenting themselves with issues when I left last June."
Last night, a spokesman for Transform said: "In the rare event that a patient may be unhappy with the results of their procedure, we ensure that they are offered a free of charge follow up consultation, and a free of charge revision procedure, if recommended by a surgeon.
"These policies and procedures demonstrate Transform's commitment to high quality continuity of care."
Dr Vasilescu's case appeared before an interim orders tribunal at the Medical Practitioners Tribunal Service on August 8 last year following a GMC investigation. The hearing looked at whether the surgeon's registration should be restricted while allegations about her conduct were resolved.
Dr Vasilescu was handed an interim suspension before finally being erased from the register on February 10 this year.
A spokeswoman for the MPTS said the surgeon had been erased by the GMC for "administrative reasons". She can no longer work in the UK as a result.
Dr Vasilescu did not wish to comment to The Sunday Post.
A spokesperson for Transform said: "All surgeons with practising privileges at Transform's hospitals and clinics have a UK-based medical malpractice insurance policy in place, with a minimum indemnity limit of £2m per claim, which is provided to Transform's clinical governance team prior to the surgeon commencing work with Transform. This is verified in advance of renewal to confirm that the surgeon is insured throughout their relationship with Transform.
"Ms Vasilescu therefore held a UK-based insurance policy throughout the time that she held practising privileges with Transform. Any claims made by Ms Vasilescu's former patients against her would be handled by the surgeon's insurer, in this case the Medical Defence Union.
"As a CQC requirement, it is the provider's responsibility to ensure that a surgeon holds adequate insurance. Transform has always complied with this.
"Transform is committed to providing continuity of care to all patients. All of the patients named were offered free-of-charge revision procedures, conducted privately by a Transform-affiliated surgeon, two of which have taken place, and one of which is scheduled."
I was offered £220 in compensation over Dr Vasilescu's bedside manner – but I refused because I found it insulting
KIRSTY ADAM booked a routine breast uplift, known as a mastopexy, costing £6000 in 2015.
The dental nurse opted for the procedure, and paid for additional aftercare insurance, after losing weight and feeling her breasts were sagging.
But after the procedure – which was carried out by Dr Vasilescu – she experienced a number of problems.
Kirsty, who is undergoing corrective surgery paid for by Transform, said: "I've been left with lasting damage."
After the initial surgery, Kirsty returned to the clinic for check-ups, where nurses cleaned her wounds.
But she sensed something was wrong and her nipples became "partially necrotic".
Parts of her breasts also turned black and pieces of dying excess flesh had to be removed.
Kirsty said she was concerned but thought this was all part of the healing process and had read this was possible.
Kirsty saw Dr Vasilescu again and was assured everything was in order.
But Kirsty wanted to be on the safe side and raised concerns with the clinic before asking to see another surgeon.
Another surgeon re-examined her.
"Straight away when he took the plasters off, he said I needed antibiotics because there was an infection," she said.
Kirsty complained to the Independent Healthcare Sector Complaints Adjudication Service, which provides independent adjudications on patient complaints.
She had a number of key worries – but principally she alleged the care Dr Vasilescu gave fell below a standard that could be expected.
Only one aspect of her complaint was upheld, though, and it related to
Dr Vasilescu's bedside manner – not the standard of the surgery she carried out.
It was agreed that Dr Vasilescu was "brusque" in her communications with Kirsty and "did not offer an apology".
As a result, Kirsty was awarded compensation totalling £220 but refused to accept it, saying she thought it was "insulting".
"I have to get revision surgery done because there is so much damage," she said.
"Nothing is where it should be. Everything is too high up. My breasts are really hard, they're sore and I have no nipples.
"I've put on weight because of the stress and not being able to keep active."
She sought redress by pursuing Dr Vasilescu through the courts, but her solicitors have deemed action would be too difficult due to Vasilescu being abroad.
A spokesman for Digby Brown Solicitors said they could not comment on specific cases due to confidentiality.
But he added: "We completely sympathise with people in this position. We are always happy to discuss the circumstances people have found themselves in and committed to helping victims seek legal recourse."
He added: "Cases of this nature are challenging to pursue, especially where different legal jurisdictions are involved.
"There can also be issues with the insurance arrangements that are, or in some cases are not, in place to cover individuals carrying out this type of treatment which can make it harder to hold them to account through a legal process."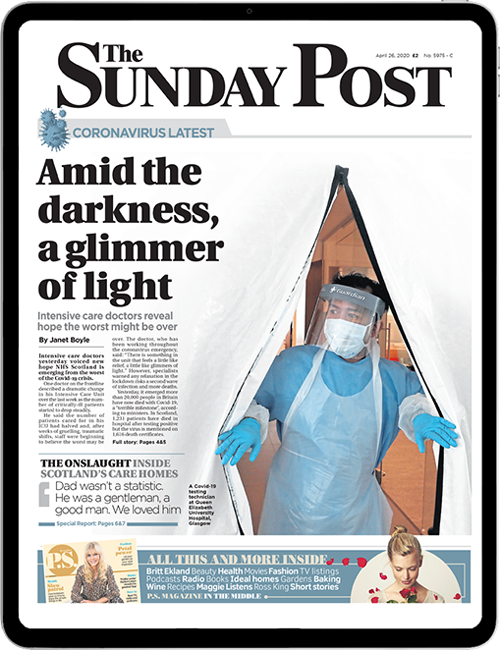 Enjoy the convenience of having The Sunday Post delivered as a digital ePaper straight to your smartphone, tablet or computer.
Subscribe for only £5.49 a month and enjoy all the benefits of the printed paper as a digital replica.
Subscribe