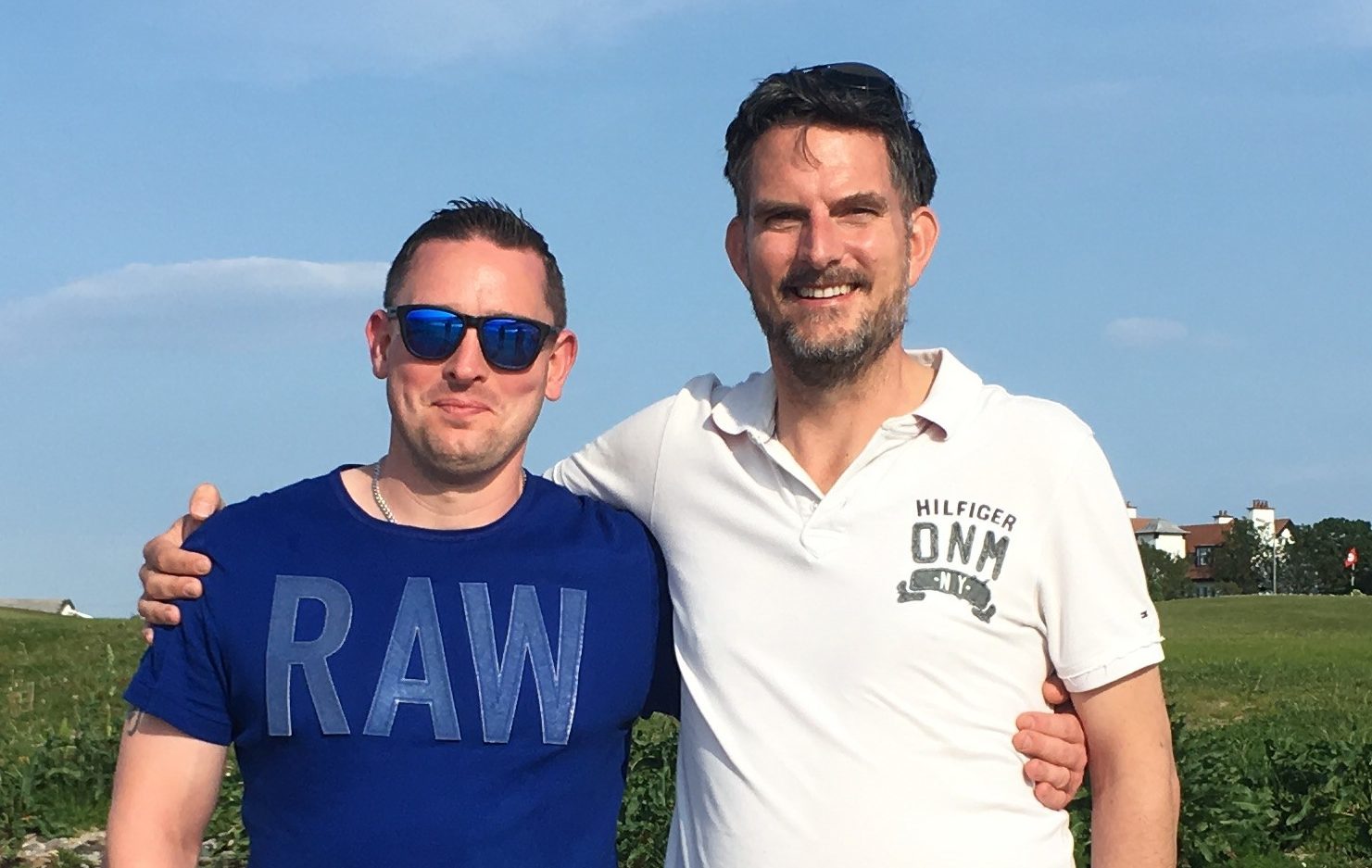 A MAN has travelled the length of Britain to finally meet the Scots stem cell donor who saved his life.
Brett Grist from Teignmouth, Devon, could finally come face to face with Argyll man David MacInnes after a two-year confidentiality period ended.
The two had been allowed to exchange anonymous letters since the transplant in October 2015, but did not know each others' identities.
Brett said: "David and I exchanged cards, which were really lovely, as a chance to say thank you and learn a little bit about each other. I was waiting for the two years to go past so we could meet."
Brett was diagnosed with Acute Myeloid Leukaemia in May 2014 and after relapsing following three cycles of chemotherapy, was told a stem cell transplant from an anonymous donor would be his best chance of survival.
That donation came from David, who had joined the Anthony Nolan stem cell register in his teens after a family member of a friend needed a transplant.
David said: "I always thought that the experience would be nothing compared to what the patient was experiencing. Back when I joined, people were talking about bone marrow more than stem cells and it didn't really put me off, I would have happily gone through with it to see them survive.
"There's a big following for Anthony Nolan in our area because there was a young woman (Johanna) a few years ago and she was the cousin of one of my best friends and she needed a transplant a few years ago. She died because there was no match but I signed up because of her."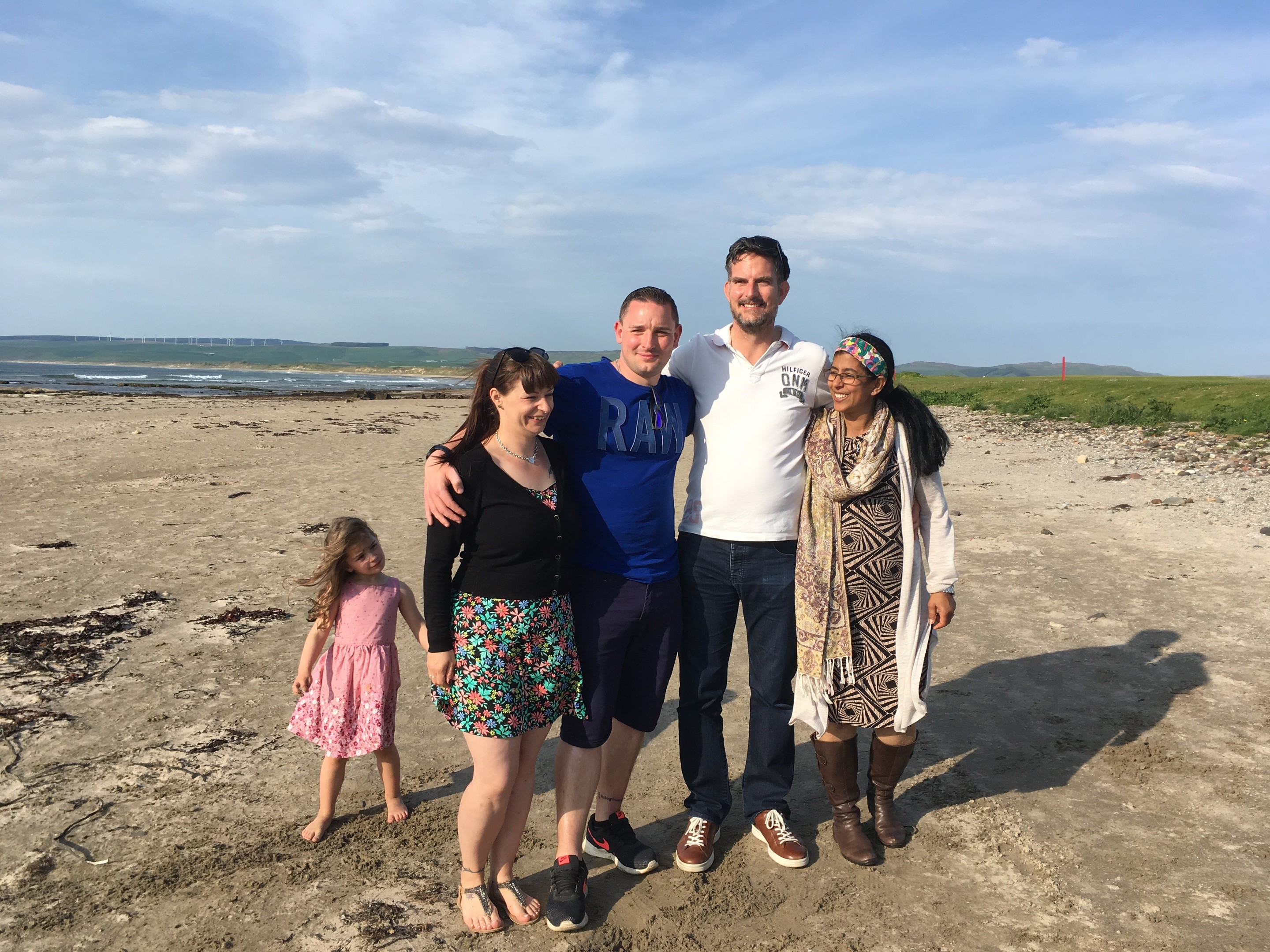 On Sunday, the long-awaited meeting took place.
Brett said: "I had butterflies before we met. I was a little bit lost for words but I gave David a hug and shook hands and said thank you. We had a lovely evening together with our families and the kids played together, which was great.
"It was really important to me to be able to say thank you. Without David my kids would have grown up without a father.
"David is also hoping to come to Devon at some stage and we'd love to come back again to see him."
Brett is now healthy and well, with David hoping that their two families can become firm friends.
"The first couple of minutes were a little bit overwhelming because there was so much anticipation," he said. "We'd been talking for about a month before we met up.
"I knew it was going to be emotional. I know how much it meant to his family but I'm now looking forward to becoming friends and getting to know his family more.
"Everybody says these lovely things about how I saved Brett's life and I understand, but, at the end of the day, I didn't do much more than give blood.
"Our kids got along really well and I see us becoming friends rather than anybody feeling like they owe us something," he added.
David now works for the Scottish Fire and Rescue Service (SFRS) and is involved in their partnership with Anthony Nolan, which has now recruited over 10,000 potential donors.
He explained: "I joined the SRFS after donating and I get involved in school talks whenever I can. I can talk about my experience donating and it's very rewarding to see people sign up because of an event you're running."
Amy Bartlett, Regional Development Manager for Scotland said: "David did an incredibly selfless thing by donating his stem cells and it's wonderful to see Brett doing so well.
"To see the joy he and his family experienced, meeting the donor who provided his life-saving stem cells, is a really special moment and I wish them all the best.
"The SFRS and Anthony Nolan partnership has already resulted in 28 people donating their stem cells but Brett and David are the first pair who have been able to meet so it's an exciting moment not only for Brett, David and their families but also the whole team at Anthony Nolan and the SFRS.
"I would encourage anyone who is aged 16-30 and in good health to consider joining the register and visit anthonynolan.org/join.
"Joining the register is a simple process and it could save the life of someone like Brett."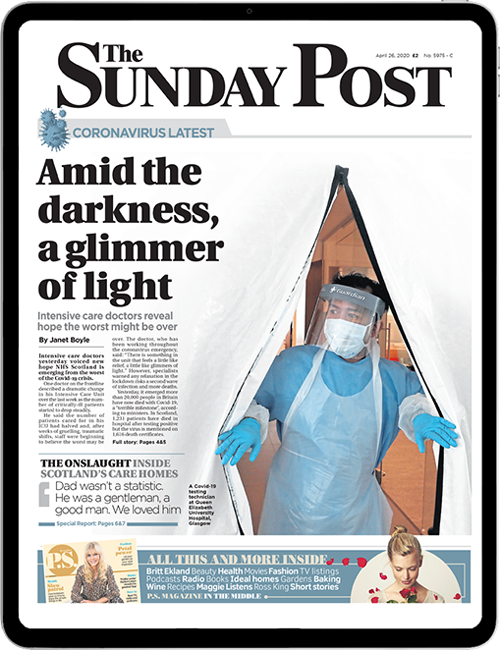 Enjoy the convenience of having The Sunday Post delivered as a digital ePaper straight to your smartphone, tablet or computer.
Subscribe for only £5.49 a month and enjoy all the benefits of the printed paper as a digital replica.
Subscribe