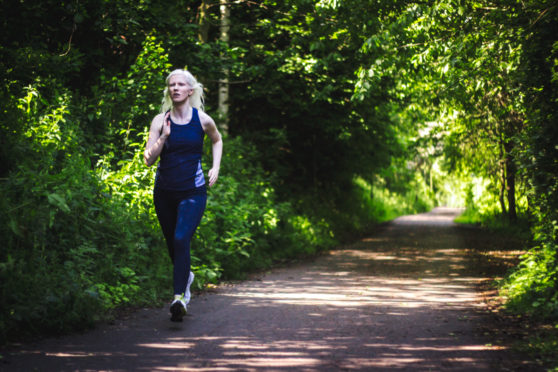 As she put together her latest show, Scots spoken word artist Ellen Renton had a quick Google search of the condition she's lived with all her life, albinism.
If the results are to be believed, her attributes include being able to glow in the dark, anger problems and low intelligence.
Indeed, the world of Hollywood has often painted people with the condition as killers or supernatural beings.
Having lived with it all her life, Ellen knows there are plenty of wildly inaccurate preconceptions about albinism, and it's something she's tackling in spoken word show Within Sight, which premieres in Edinburgh this week.
"It's quite terrifying how ignorant and misinformed a lot of people are," she says.
"Once you start to say these things out loud it does make them sound really ridiculous but actually these are a lot of things that people believe to be true."
The condition is rare, non-contagious and genetically inherited, occurring worldwide regardless of ethnicity or gender. It results in a lack of melanin pigment in the hair, skin and eyes, making those with it vulnerable to sun exposure.
As a result of the condition, Ellen lives with a visual impairment, experiences with which form the basis of the show.
Written and performed herself, it follows a character with albinism as she goes out for a run in an attempt to clear her head after receiving some bad news.
She had been training to compete in the 400 metres at the Paralympics, but has narrowly missed out on being picked for the team.
As she runs, she recalls the events that led up to this moment, reflecting on the relationships between her body, her senses and her sport.
"Getting into the team has been what her whole life has been building towards, her goal," Ellen explains.
"For some of the poems I'm running on the stage and those document the physical barriers that are encountered by someone with a visual impairment when out running.
"With others, I'm giving backstory to her relationship with the Paralympics and why it's so important to her.
"Some also talk about disability in society in general, the pressures and the expectations that are placed upon people with disabilities – or lack of expectation in some cases."
While it's a solo show, Ellen has also worked with a disabled filmmaker to help create visuals to go along with the performance.
They're aimed at giving the audience an idea of what the world looks like to someone living with a visual impairment. There's also music scoring a lot of the poetry.
And while Ellen admits the physical running element of the show will be a challenge, it also feeds into the narrative.
"Part of the idea behind that was to give people a sense of the exhaustion of all the things this character's balancing, and using the running as a physical representation of that.
"That exhaustion is something a lot of people will understand from going out running themselves, but what they won't understand is the kind of physical and mental exhaustion placed on this character because of her disability. It's using the running as a way to illustrate the other parts of her life."
Ellen says the lead character, in some ways, is a thinly-veiled version of herself but is also very different at times.
"I've never been anywhere near the Paralympics athletic team," she laughs, "but a lot of it is based on my experiences.
"Her personality I've made quite different from my own, how she reacts to some situations is not necessarily how I'd react to them, but I think I definitely drew from my own experience in terms of living with a disability and a visual impairment and the different pressures.
"A large part of the show is speaking about the Paralympics, and the fact that it's one of the only places growing up where people with disabilities will see somebody else like them. That's definitely true in my case.
"It can be a good thing in terms of representation, but if people only ever see people who look like them at the Paralympics then they will assume that that's the only avenue for them to go down as they grow up. That was definitely a point from my own experience that I wanted to get across."
"I imagine what it must be like to always know the way."

A poem by @ellen_renton pic.twitter.com/5Jq4fmu1Tt

— BBC The Social (@bbcthesocial) August 31, 2019
Spoken word is a platform that's becoming more and more popular, especially for tackling societal issues of prejudice, discrimination and bringing forward stories from groups that have previously been untold or unheard.
Ellen has been performing her work for four years, but had always written before that.
She says: "Initially when I started I kept my poems less personal, because standing on a stage to share a poem in itself is quite daunting, let alone sharing something quite personal.
"I'm quite glad of that in a way, I feel like I've built up to doing this show and worked out what I want to share and what I want to keep private. I've honed the best way to say the things I want to say now, and learned the way that I feel comfortable saying them.
"I'm glad I've come to this point now where I can make this show and be happy with it."
The show has been produced by Glasgow-based spoken word theatre company In The Works, run by Ellen and fellow young artists Bibi June and Ross McFarlane.
Next year, it will tour Scotland (with an additional date in London) with funding and backing from Creative Scotland.
"They've been a really solid support and it's been encouraging at times when the project has seemed really daunting to know that other people are invested in it and are happy to help and really keen to see it do well," Ellen says.
"The first backing we got was from Unlimited, an organisation based in London, who are a disability arts organisation. I'd kind of applied on a bit of a whim and it's really thanks to them that it was all able to happen.
"Along with Creative Scotland, they've been brilliant not only in terms of the funding but also the connections they've helped us make and the general support."
---
Within Sight, Scottish Storytelling Centre, Edinburgh, October 3, https://www.scottishstorytellingcentre.com/event-post/?eventid=20892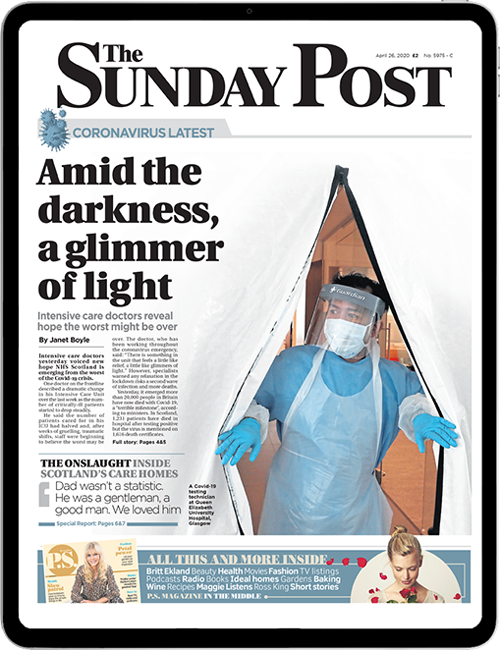 Enjoy the convenience of having The Sunday Post delivered as a digital ePaper straight to your smartphone, tablet or computer.
Subscribe for only £5.49 a month and enjoy all the benefits of the printed paper as a digital replica.
Subscribe