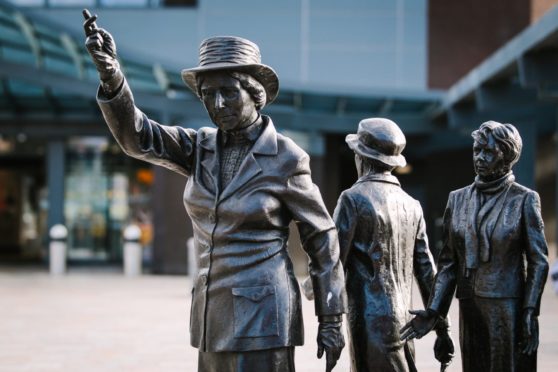 Mick McGahey knew a thing or two about campaigning, about standing up, being heard, and making a difference.
It was the former Scottish miners' leader who once said: "If you don't run, they can't chase you." It is as true now as it was then and gave me the perfect title for a book telling the stories of ordinary people making an extraordinary difference.
The sheer strength of the human spirit in the face of terrible injustice has always moved me deeply. Social progress is never easy. Those with power want to keep it and those without it, if they want it, must fight for it. The most meaningful, lives-transforming change comes from below. It comes through social, economic and political pressure from the ground up. It comes from grassroots, from people organising and finding a shared voice, in trade unions, cooperatives, pressure groups or community organisations.
Driven by a sense of injustice, a search for the truth and desire to make the world a better, fairer place, ordinary women and men have found themselves forced by circumstances into stepping up, taking on positions of leadership and influence, recruiting new people to their cause, challenging the current order, persuading and cajoling and campaigning.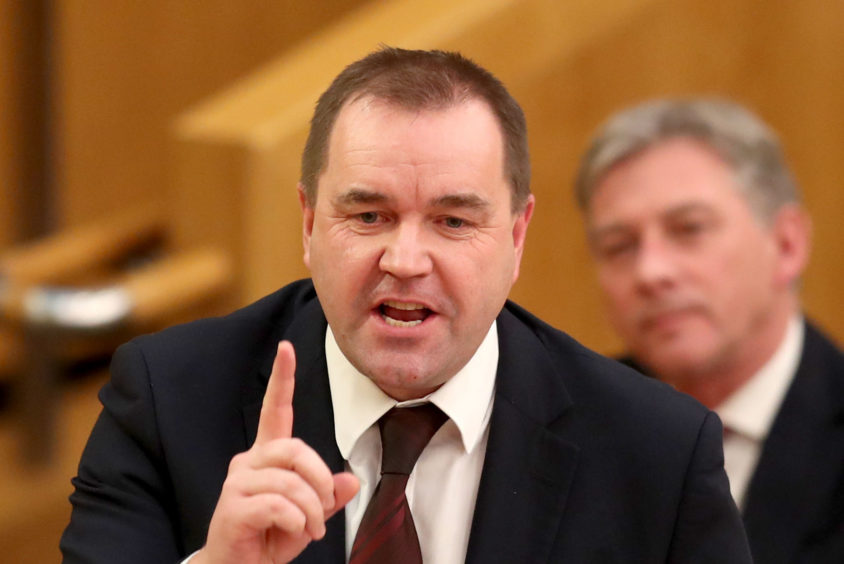 My book is a collection of accounts from the inspirational people who have been at the forefront of local, national or international social justice campaigns. From the miners' strike and Hillsborough to the mesh-injured women of Scotland and the families of Grenfell, these stories, and the campaigns which inspired them, are both educational and life-affirming.
These struggles and campaigns were tough, brutal and life-changing for those involved. They required bravery, leadership, personal sacrifice, tenacity, organisation, skill and drive to see them through to their conclusion.
Many have resulted in glorious victories, others in crushing, soul-wrenching defeat, but all of them teach us something about the human spirit, about promoting and defending ideals and principles, about personal strength, collective action, leadership, justice, democracy and common decency.
The people I spoke are of all ages and backgrounds, but every one of them stood up and fought for what they believed was the right thing. Not one ran. Mick McGahey would have been proud of them.
---
---
Knowing I was not alone helped me find my voice and then to raise it

– Health and safety campaigner Louise Adamson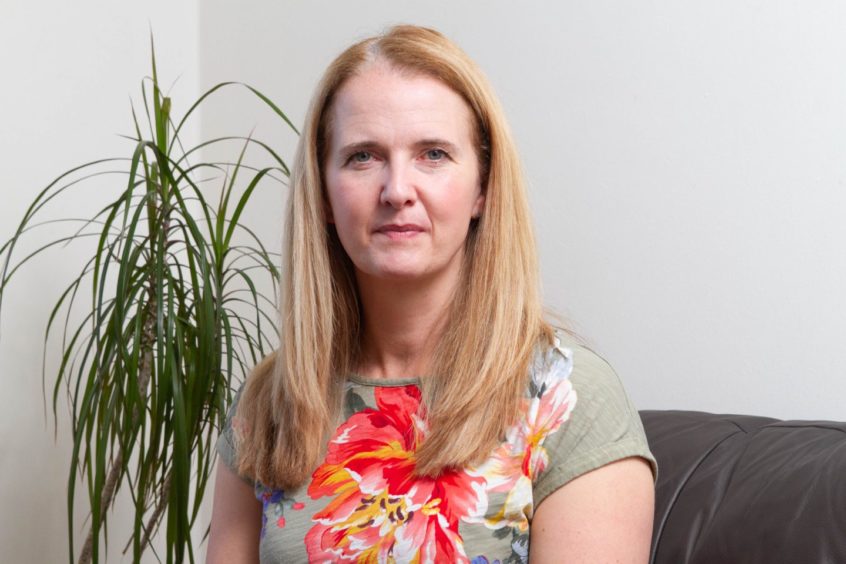 Louise Adamson's brother, Michael, a young electrician, was electrocuted at work in 2005 and since then she has been campaigning for safer workplaces and tougher penalties for firms failing to properly protect staff.
In this extract from Don't Run, the trustee with the Scottish Hazards charity explains why.
In court, only Michael's company, this "invisible man," was found guilty over his death and fined £300,000. It did not feel like justice, it felt like the opposite. A year later, I found out about Families Against Corporate Killing, a campaigning and support organisation for those with loved ones killed by work.
Hilda Palmer from the Greater Manchester Hazards Centre, along with a number of other families she had been supporting, were the core group. I had very tentatively fired off an email and was invited down for a meeting.
On the way down on the train, I was reading a book entitled How To Win Campaigns, intent on being full of great new ideas when I arrived in Manchester. I didn't have a clue about the work Hilda had done over decades but soon discovered that what she didn't know about campaigning wasn't worth knowing. I will be forever in their debt, because finding them has ensured positives have come from the awfulness of Michael's death.
The group was initially set up to lobby against the Corporate Manslaughter And Corporate Homicide Act, as weak and toothless as we feared. There has been not a single successful prosecution in Scotland. We lobbied MSPs and MPs, we talked to trade unions and pressure groups, we presented at the Centre for Corporate Accountability and held demonstrations. Though we were ultimately unsuccessful in getting the legislation changed, we have not relented in, as Hilda puts it, "speaking truth to power".
The Scottish Hazards Centre launched in 2015 and I go to organisations and spell out the failings that led to my brother's death and the impact on his friends and family, making health and safety a much more real thing.
Progress is made by collective effort. That is how you bring about change. Knowing that I wasn't howling solo into the wind is what helped me to find my voice and realise that I can be a voice for others. This brings a huge amount of comfort to me.
It's about making positive change for other people but people must know they are not necessarily going to change the world overnight. Don't have unrealistic expectations. But don't let the pace of things get you down.
You need to keep at it and eventually you are going to turn enough people the right way – your way!
---
It wasn't fair and I wasn't having it. I called a meeting

–

Campaigning MP Maria Fyfe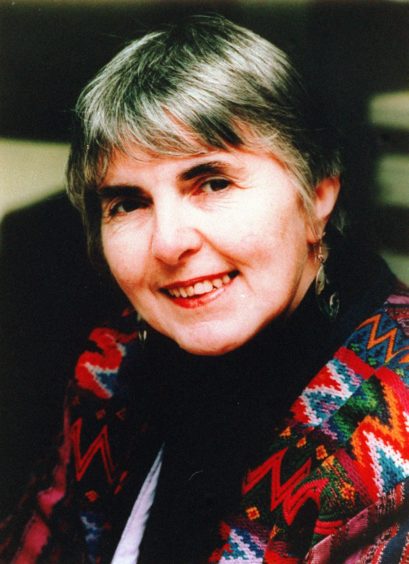 Maria Fyfe, a former Scottish Labour MP who died at 82 in December, was a lifelong campaigner for women's rights and equality.
In this abridged excerpt from Don't Run, she remembers her first and last campaigns.
The first campaign
After school, I worked at the Gas Board. I was a secretary. I was promoted to work for a high-level boss and that was when I took up my first battle.
I discovered that all secretarial staff were paid less than the clerical staff. I thought: this is wrong, as you can't get a secretarial job at any level without training in shorthand and typing and other secretarial skills at your own expense, yet we're paid less than people who have come straight out of school and done nothing extra. It was not fair, so I took it up in the union. Our male members said: "Och, it's us that compose the letters, all you do is type them".
I wasn't having that and got a meeting of the women together and said: "Even our union isn't listening and the management certainly will not listen if the union doesn't. Why don't we, for one day, type exactly what is dictated to us, with all the umms and errs and bits that should be left out, kept in. If he coughs type caa caa caa and don't correct grammar." We chortled to ourselves as we carried out our plan. That happened for one day and the management said: "OK, we'll discuss this with the union, but we'll do it through the whole Scottish system and we will set up a working party to decide which job is equivalent to which."
Here is the annoying bit. By the time this happened I was engaged to Jim Fyfe. He was working as a railway clerk and our plan was that he should go to university and get a degree first, I would go later. However, the wife of a student who had received the married student grant could not do full-time work, so I had to leave. That was the rule then, so I never saw the benefit of the change in pay that we had won.
The last campaign
When I retired, I got involved in a socialist women's choir. One of their songs was Mrs Barbour's Army. You could get the impression from the song that Mary Barbour had risen from obscurity, ran a successful campaign against rising rents and landlordism during the early 1900s and then disappeared again. I thought this very unlikely, so I researched her and found she was an amazing woman who was in the Independent Labour Party, organised a women's housing association, campaigned against slum housing and in 1915 led a campaign that forced the government to put rents down to pre-war levels.
I started raising the issue, pointing out that Mary went on to be a councillor, one of the first women to do so, she was then a bailie, all the while promoting policies and practical action to advance the cause of working-class families.
I was asked to chair a campaign to create something in her memory. A statue was eventually erected at Govan Cross and is serving its purpose well, not just commemorating this Red Clydeside hero, but as a reminder that you can fight injustice and win.
If I look back on my political life, I would advise people never to give up if you care about an issue. Stick at it and persuade people of your case. Nothing happens without struggle, but you can win. If you don't fight you certainly will not win.
There is no benign overlord who will make things happen, it is up to you and me.
---
If You Don't Run, They Can't Chase You by Neil Findlay: luath.co.uk or neilfindlaybooks.com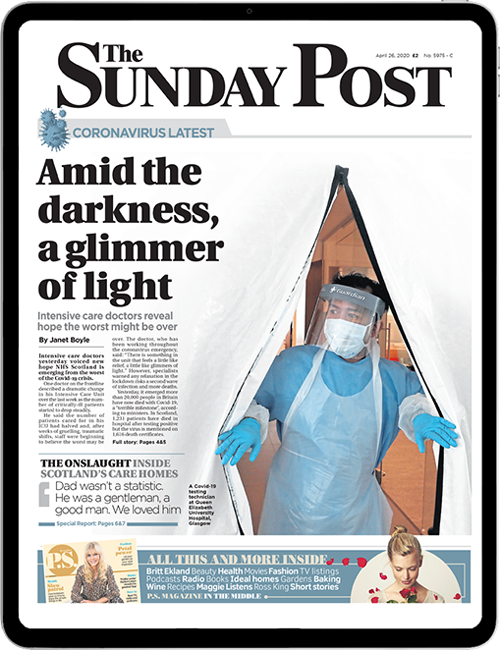 Enjoy the convenience of having The Sunday Post delivered as a digital ePaper straight to your smartphone, tablet or computer.
Subscribe for only £5.49 a month and enjoy all the benefits of the printed paper as a digital replica.
Subscribe