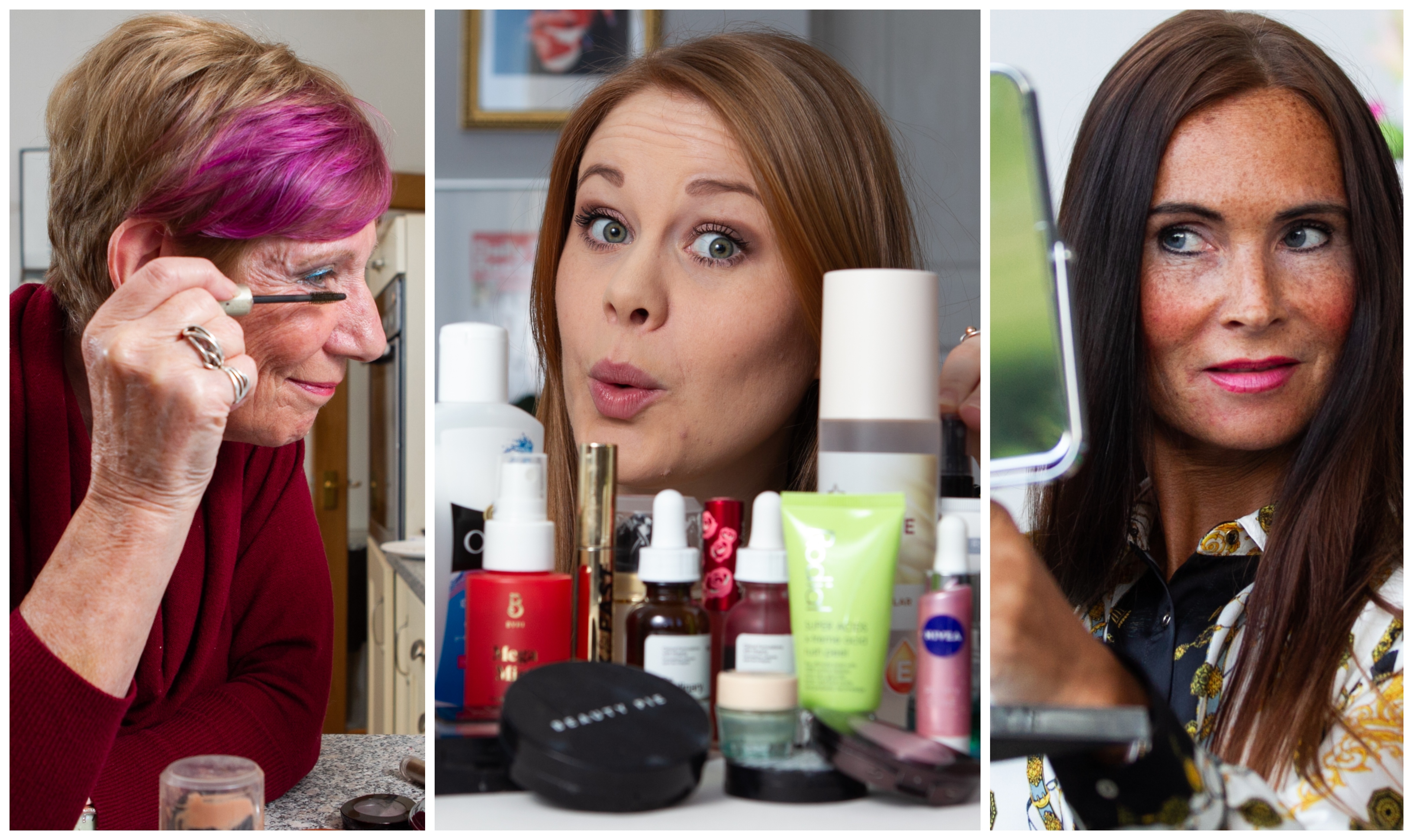 FLAWLESS skin, high cheek bones and fluttering lashes are the hallmarks of natural beauty – but with enough cash in the bank, you don't need to have won the genetic lottery to look your best.
The UK health and beauty market is set to be worth an estimated £26.7 billion by 2022, making it one of the fastest growing sectors in the retail industry, and according to research, women are spending more and more on perfecting their looks.
A recent survey from online retailer Fragrance Direct found the average woman wears £2.39 worth of products on her face every day, and spends £482.51 annually.
According to Glasgow-based make-up artist Kat McSwein, the rise of picture-perfect social media influencers could be fuelling our love for the latest products.
She said: "In this day and age we see beauty everywhere thanks to social media and advertising. As a result we have put an importance on appearance and staying youthful, so it's inevitable that women would spend more on the products to achieve this.
"Ten years ago we could only guess what the likes of Angelina Jolie used to make herself look flawless, whereas now we just have to search online to find out. Suddenly those £150 Hollywood moisturisers become part of our normal routine!"
As part of Fragrance Direct's survery, shoppers can calculate how much they spend on their make-up and skincare routine, estimating daily and yearly outlays.
Kat is a self-confessed make-up addict herself, and finds the thought of adding up her yearly spend far too scary: "I love a new product. I have some firm favourites, such Weleda Skin Food and Charlotte Tilbury Wonderglow, but apart from a few staples, I'm a magpie for products that I see fellow make-up artists recommend."
But beauty lovers on a budget don't have to miss out, as Kat insists there are plenty of options on the high street.
She said: "For skincare I would recommend something such as Weleda or Avene.
"And with skincare the most important thing is actually doing it – massaging moisturiser into your skin twice a day will be the best treatment in the world.
"With make-up, try Sleek, MUA and NYX to name just a few. They all have fantastic products that do exactly the same thing as high-end brands but at half the price."
Work out your own spend via Fragrance Direct's online calculator here. 
---
Alice Hinds, 28, Sunday Post writer, Glasgow
Estimated annual spend: £1425.60
My obsession with make-up began when I was just a little girl. I would watch in awe as my mum got ready for work, pulling magic looking glass bottles and pots from a drawer – transforming her look. She may have had three children to look after, but her lipstick was always perfect.
Later, when I entered my teen years, self-conscious about my looks and desperate to be noticed, I followed the same path, using foundation, thick eyeliner and layers of mascara as a mask to hide behind. Most of the time the mask didn't match my skintone and was applied with little finesse, but I felt more confident wearing it.
In my early 20s, my student loan was split between cheap, sticky lip glosses and even cheaper wine. When I started my first proper job I relished the chance to top up my haul of products, taking trips to Boots as soon as the money hit my bank account. These days, I try to invest in make-up and good quality skincare that will enhance rather than hide my looks.
I feel no shame in spending money on beauty products – especially skincare – but I'm pretty shocked my spend peaks at almost £1,500. I started buying products from subscription buyers' club, Beauty Pie, who promise luxury cosmetics without the price of middlemen and marketing. I've loved everything I tried and it has definitely saved me money.
Yes, part of me wonders if my love of make-up stems from social pressure, especially in the age of picture-perfect Instagram influencers. But, a larger part of me simply enjoys the routine of applying powders, creams, serums and oils. It's the only time of day that's just for me – and you can't put a price on that.
Regular products:
Olay Gentle Cleansing Milk, £2.99
Pixi Rose Tonic, £18
Laboratoires Filorga Oxygen-peel, micro-peeling lotion, £20
Origins GinZing Energy Boosting Gel Moisturizer, £25
Benefit It's Potent Eye Cream, £28
Beauty Pie Matte Retouch Pore-Minimizing Primer, £4.92
Beauty Pie Super Luminous Concealer, £4.18
Beauty Pie One Powder Wonder, £5.32
Maybelline Fit Me Matte & Poreless Liquid Foundation, £5.99
Benefit Dallas Bronzer, £26
No 7 Match Made Powder Blusher, £9
Beauty Pie Superbrow™ Fine Precision Pencil, £3.44
Urban Decay 'Naked 2' Basics Palette, £26
Diego Dalla Palma, Extreme Volume Water-resistant Mascara, £17.50
RODIN, Luxury Lipstick, £28
---
Wendy Helliwell, 47, Artist, Edinburgh
Estimated annual spend £262.80
A few years ago I would regularly try new make-up and skincare products but I found they didn't look the same on me as they did on glamorous models in magazines and adverts.
Then about five years ago, I had a massive clear out and found myself with a huge box full of unused and unwanted make-up. I'm an artist and a massive recycler, so I decided to use the lipsticks and other pieces in my work. The artwork was based on the topic of consumerism and out of control spending on beauty products, and was made with the make-up I had decided to chuck, as well as glossy magazines, old soaps, fabric and hair.
I went on to create a larger piece made from make-up donated by other women, and used it to raise funds for Breakthrough Breast Cancer. It's still hanging in St Andrews Square today.
That initial clear-out was a real turning point for me. My make-up bag contents have been greatly reduced ever since, and I'm much more cautious and aware now. When I buy make-up or skincare now it's only as replacements and never just because I want it.
I tend to stick to what I know and like, as opposed to trying new stuff, which is a little boring but safer on the pocket! And, in my experience, you end up back to your staple brands and colours nine times out of 10 anyway.
That's not to say I will never try new products but it is not a regular thing now like it was before.
Regular products:
La Roche-Posay Nutritic Intense moisturiser, £16.50
La Roche-Posay Toleriane Ultra eye cream, £17.50
New Look Bronze Baked Face Powder, £1.50
Estee Lauder Double Wear Stay-in-Place Flawless Wear Concealer, £24
Rimmel Scandaleyes eye liner, £3.99
Maybelline Great Lash Mascara, £5.99
Natural Collection lip liner, £1.99
No 7 lipstick, £10
---
Val Munro, 65, Retired, Edinburgh
Estimated annual spend: £432
It's interesting to see my estimated annual spend – although I think it depends on how often you replace products. For example, I only buy my Liz Earle skincare twice a year.
I didn't always spend money on beauty. I had acne when I was a teenager, and I think I almost gave up on my skin for a while. I wasn't as interested in skincare and beauty at that stage.
I also didn't have the money to spend on make-up the way people seem to now. I think it has to do with today's media and marketing, and the hype surrounding beauty – we just didn't have that. 
When I think back I can remember brands like Helena Rubinstein and Lancome being posh makes, but growing up not many of us could afford that.
But now, whatever I do, my lipstick has to go on and I rarely go without make-up. I was on holiday in Costa Rica recently and that was one of the first times I didn't wear make-up every day, mostly because no one else was wearing any. It was very freeing actually – but I still felt a bit naked without it.
However, I think I actually spend a lot more money on my hair than I do on make-up and skincare.
It's around £90 every two months!
Regular products:
Liz Earle Cleanse and Polish cleanser, £15
Liz Earle Skin Repair Moisturiser, £21
Liz Earle Superskin Eye Cream, £39
Liz Earle Superskin™ Face Serum, £45
Olay Total Effects 7-in-1 tinted moisturiser, £14.99
AUTOGRAPH Luxe Multi Bronzer, £12.50
Benefit Gimme Brow+ Volumizing Eyebrow Gel, £21.50
MAC Pro Longwear Eye Liner, £16.50
Max Factor Volume Infusion Mascara, £12.99
Rimmel Lasting Finish Lip Stick, £4.99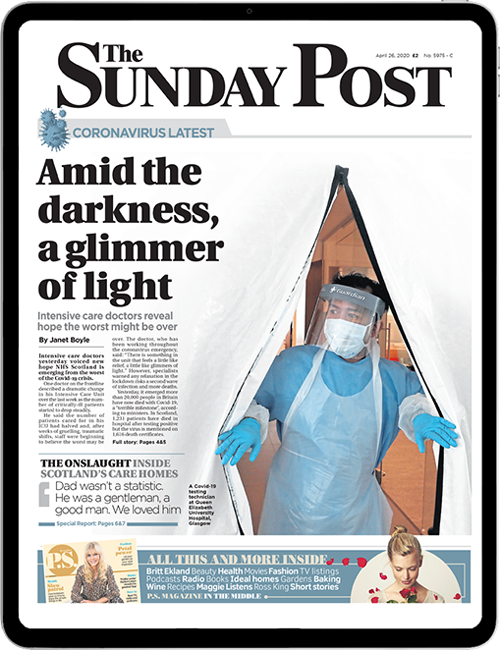 Enjoy the convenience of having The Sunday Post delivered as a digital ePaper straight to your smartphone, tablet or computer.
Subscribe for only £5.49 a month and enjoy all the benefits of the printed paper as a digital replica.
Subscribe