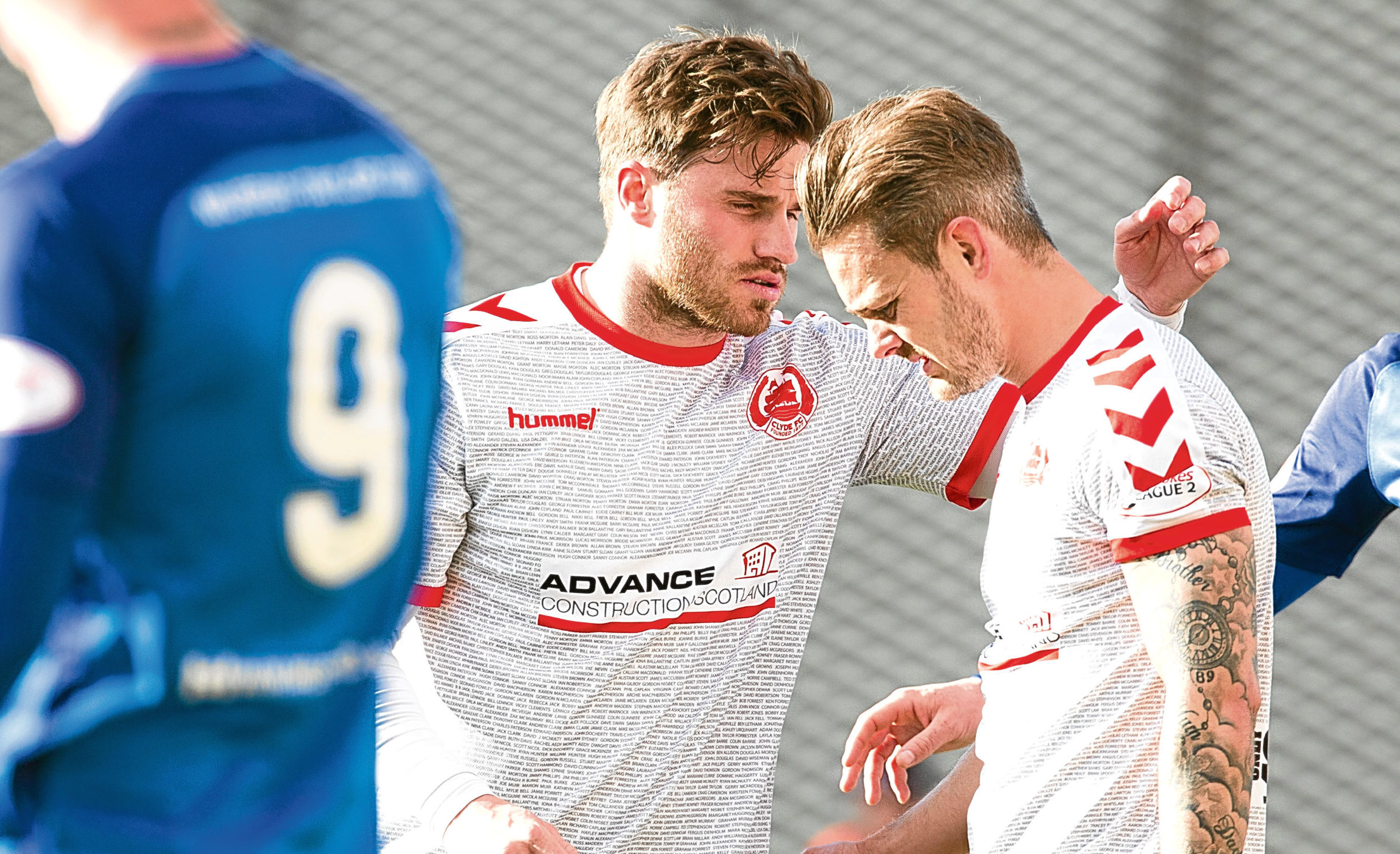 POLITICIANS called for Clyde FC chairman Norrie Innes to consider his position yesterday as the club allowed a rapist and a racist to continue to play football.
David Goodwillie, who was branded a rapist by judges in a landmark civil action, and Ally Love, found guilty of racially abusing an opponent, both turned out for the club yesterday.
Mr Innes has refused to discuss the club's decision not to sack, or even suspend, Goodwillie and Love, who was found guilty by a Scottish Football Association panel of racially abusing Annan player Rabin Omar.
Lothians MSP Neil Findlay, whose constituent Denise Clair successfully sued Goodwillie for raping her, said: "If Mr Innes refuses to take appropriate actions which send a message that raping and racism will not be tolerated – just because someone happens to be a footballer – then he must ask himself if he is suited to lead an organisation that has such high-profile public responsibility.
"Perhaps it is time he considered stepping down."
Central Scotland MSP Elaine Smith is also calling for Mr Innes to "ask himself if it is not time to consider his position at the club".
Former Scottish Labour leadership candidate Anas Sarwar said the two cases had left him aghast and "questioning the morality of those who run Clyde FC".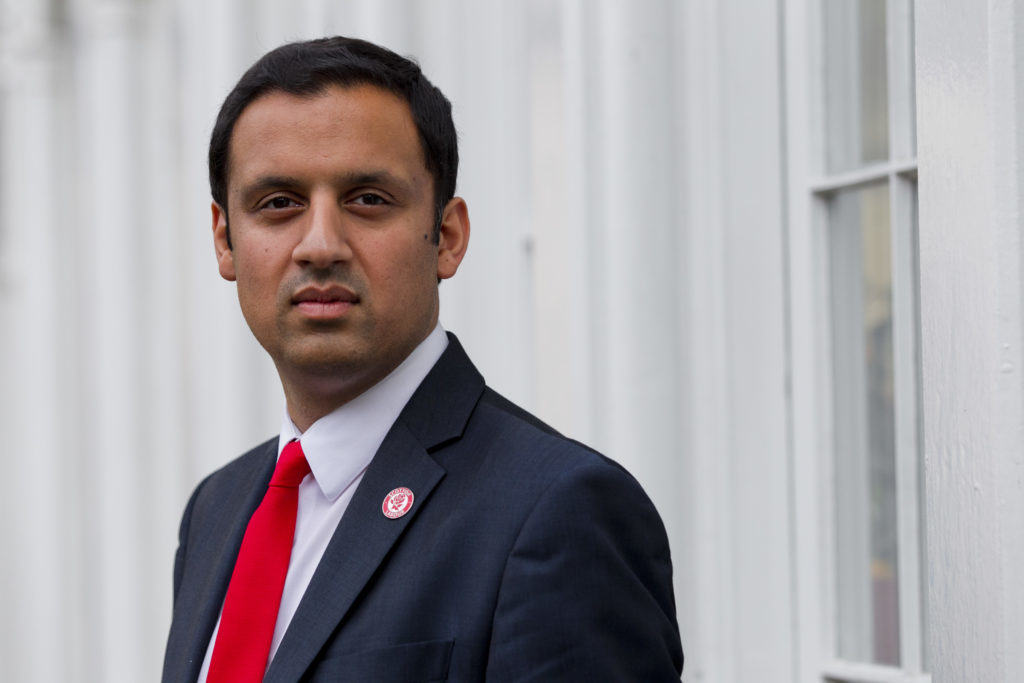 Both Clyde and the Scottish Football Association have refused to strike off Goodwillie, 30, for bringing the game into disrepute, while Love, 26, has been told he must attend diversity training after a five-match ban.
Ms Smith, who has already raised major concerns over the SFA and Clyde's handling of the Goodwillie case, said: "Just how bad does it have to get for decisive action to be taken? What do you have to do?
"This isn't just one own goal, it's two. I think Clyde management must ask themselves if they are fit to run a club, or are they waiting for the hat-trick?
"Perhaps they all, the SFA included, need to attend diversity training."
Mr Sarwar said the club had a "responsibility" to take firm action, adding: "At no point have Clyde sought to condemn the actions of these players.
"The actions of each of those players individually is horrific.
Exclusive: Denise Clair condemns Clyde Football Club for refusing to drop rapist David Goodwillie days after judges throw out his appeal
"Put them together and you have to question the morality of those running Clyde FC and question how serious they are about setting an example to the young people who follow them and who look upon their players as heroes."
Mr Omar said the incident involving Love, during a Scottish League Two match in January, was the first time he had experienced such abuse during his career. "Racism had never happened to me on that scale," he added.
"I experience it all the time off the pitch. On the street everywhere I go. But not on the level of what happened that day."
Mr Omar, 20, who was born in Holland to Kurdistan parents, said he had "forgiven" his abuser, adding: "That's a part of who we are, our lifestyle, our beliefs, the way my mum and my dad have brought up me and my older brother to be. We are very forgiving people."
Exclusive: "They offered me £115,000 to drop the case" – Denise Clair speaks out about football rape case
Mr Innes did not respond to our request for a comment.
In a statement on their official website, Clyde said: "The club can announce that, following the SFA Tribunal decision on 15th February to apply a five-game ban to Ally Love for a breach of rule 202, an internal investigation has subsequently resulted in the player being disciplined by the club, for breaching its code of practice.
"This incident has highlighted the importance of ensuring that the club provides adequate training and support in the areas of managing conflict and equality and diversity, for all employees.
"No further comment will be made by the club."
On the Love case, an SFA spokesman said: "The Compliance Officer investigated the allegations made and thereafter raised a Notice of Complaint alleging a breach of Disciplinary Rule 202 by the use of racist language."
Goodwillie scored Clyde's third goal in their 3-0 victory over Montrose at Broadwood Stadium yesterday. Love was a 62nd-minute substitute.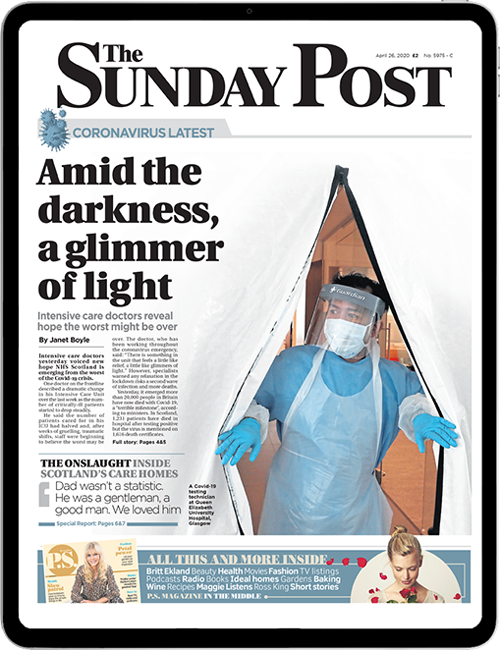 Enjoy the convenience of having The Sunday Post delivered as a digital ePaper straight to your smartphone, tablet or computer.
Subscribe for only £5.49 a month and enjoy all the benefits of the printed paper as a digital replica.
Subscribe