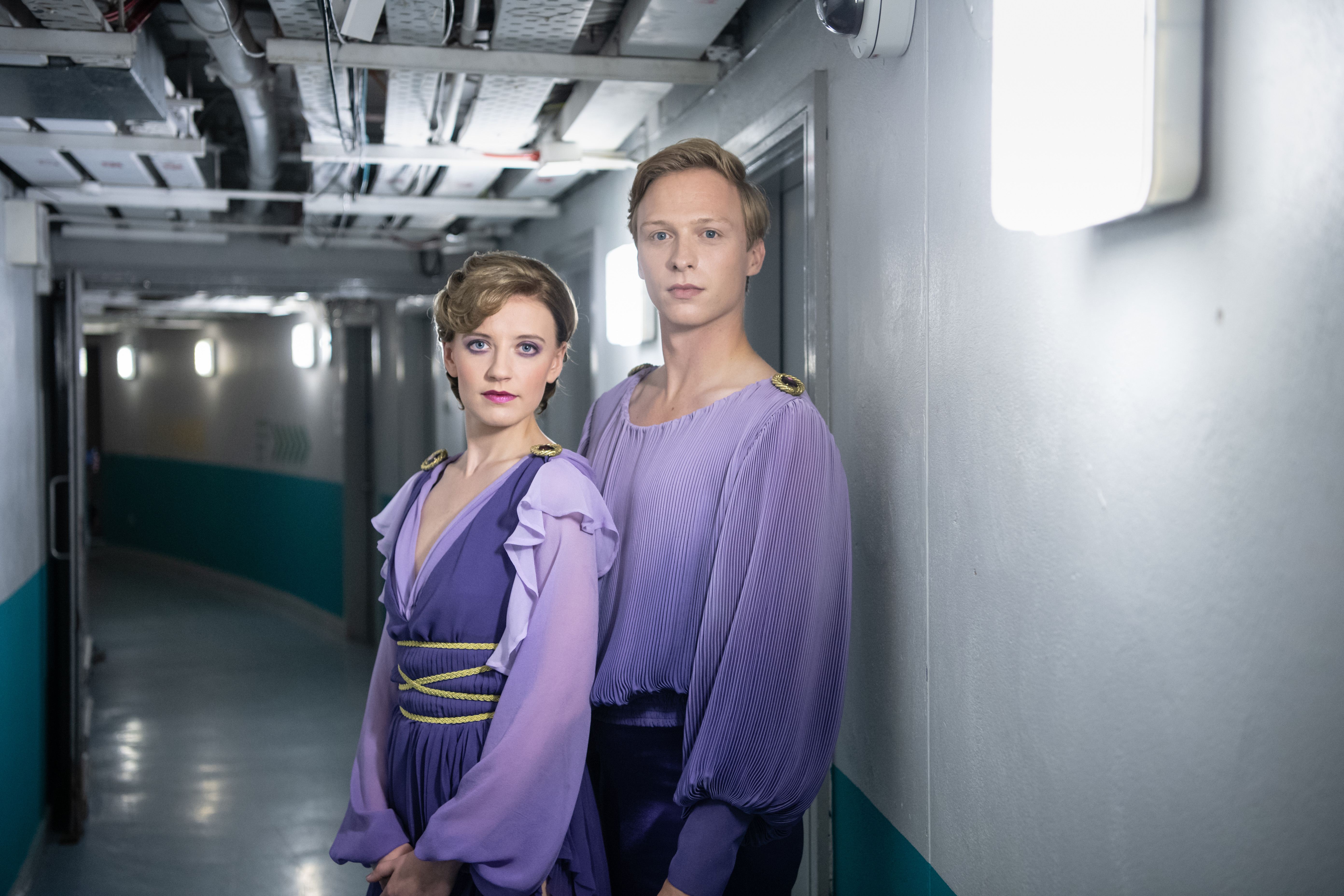 WILL TUDOR, who plays Christopher Dean in a new Torvill and Dean biopic, admits he was a novice before he took to the ice for the drama.
"I'd only been ice skating twice before," said Will, best known as Olyvar in swords-and-sorcery epic Game of Thrones.
"Once was for a birthday party and I remember thinking, 'This is great fun' but I wasn't able to corner in any capacity.
"There was a lot of bumping into the sides. The second time was on a date, which is probably not the best idea for someone who only skated once before.
"We were very lucky to be trained by some of the very best in the business.
"There were a few hairy moments. The skates have these toe picks which are for jumps, spins and things like that, to get a bit of purchase on the ice.
"Every so often you might clip one, meaning you would end up running down the ice with arms flailing. Then you would recover and feel a bit like a rock star before realising you probably didn't look cool at all."
The Bolero sequences were shot at a Belfast ice rink that still looked old-school enough to pass for the 1980s. And even the outfits were made from the same material as Chris and Jayne's to add to the feeling of authenticity.
"The very first time we put the Bolero costumes on was in a scene where we are walking to the performance surrounded by all these supporting artists," said Will. "The air completely changed in the room because everyone knows these costumes.
"They are so iconic, and there we are as Torvill and Dean with all of our hair and make-up done.
"We got a real sense of what that must have felt like and been like for them just before that performance with the whole world watching."