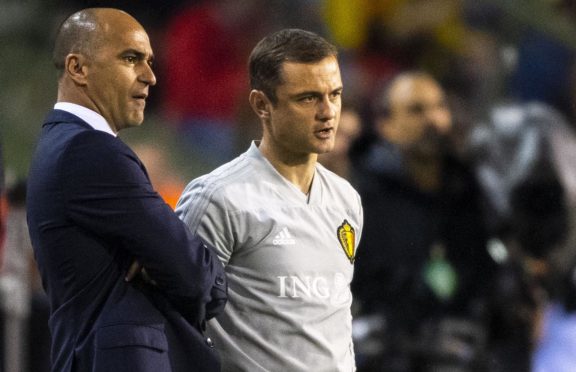 This Friday, former Celtic and Scotland midfielder Shaun Maloney will celebrate his 37th birthday.
By this time next year, even that briefest run through his football credentials might have to be extended to include a new phrase – "and national hero of Belgium".
As much as the notion makes Maloney laugh, its foundations are built on solid ground.
In July, 2018, shortly before he took up his role as No. 2 to Roberto Martinez, the Red Devils returned home from the World Cup in Russia to a rapturous welcome.
That was for finishing third.
This summer, with the swaggering attacking talents of Kevin De Bruyne, Eden Hazard, Dries Mertens and Romelu Lukaku at Martinez's disposal – plus the best record in qualification of any country – they are a hot tip to be Euro 2020 winners.
"It will be tough, but why not Belgium?" says the man who right now is the only Scot guaranteed to be taking part in the Finals.
"We have been ranked third in the world for a year, and the qualifiers couldn't have gone any better.
"We won all 10 of our games, scored 40 goals and only conceded three – and one of those was a bad goal to a set-piece.
"The players were excellent. We used the full squad, and at no time did the standard drop.
"People looking from the outside might have thought it was too comfortable, but that is not how it felt, not at all. It was intense.
"The Scotland games, for example, were really big in our group.
"Then the last match against Russia had a lot riding on it because of the chance to be seeded.
"On each occasion, you could see the focus of the players getting sharper and sharper.
"There are great teams heading to the Finals – France, Germany and England are just three. But with the attacking talent we have, we can be confident we will create opportunities to win games against anyone.
"If we can marry that threat with the tightness out of possession we showed in qualifying, then we will definitely have a chance.
"We are one of the favourites – we have to embrace that status.
"Everyone is so positive, in the country as well as the squad. There is a real rapport between the players and the fans, just like Scotland.
"I joined up a few months after the 2018 World Cup, but that was immediately very apparent.
"Finishing third was seen as a real achievement, especially because the game we lost – against France in the semi-finals – was so close.
"The style of our play at the World Cup also went down well. Everyone responded to that.
"So Roberto is popular there already, but winning Euro 2020 would take it to a whole other level.
"I don't know about me, but he would certainly be a national hero.
"I'm sure fans who remember him playing for Motherwell going back a bit (2001-02) might get a kick out of it, too!"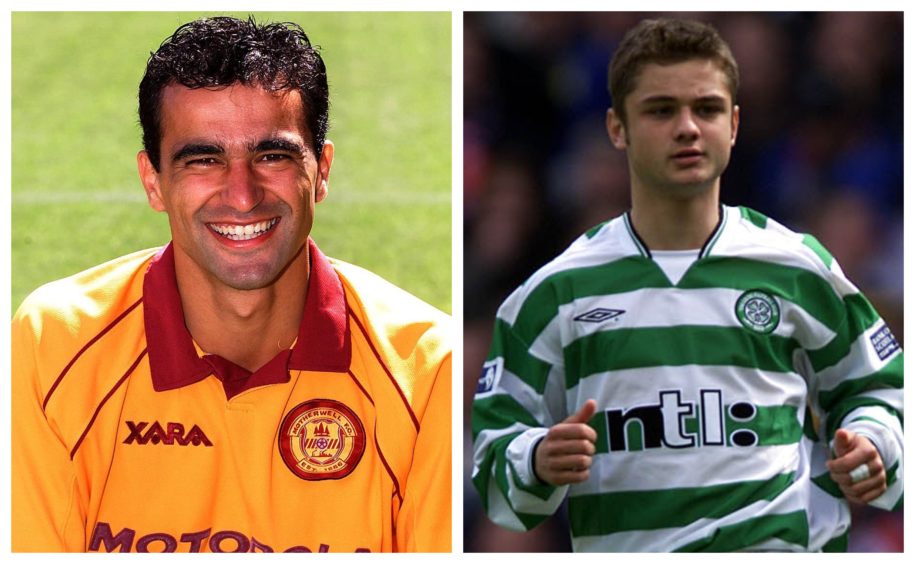 Martinez has a lasting reminder of his time in Lanarkshire.
He met his wife, Beth Thompson, while he was playing for the Fir Park club, and stills makes sure to come back to Scotland to celebrate New Year.
It was a decade later that he encountered his assistant, signing him for £850,000 from Celtic to help improve Wigan Athletic's possession-based game.
"That is where our working relationship started," said Maloney.
"He was obviously a good guy, and someone I respected as a manager. But the biggest thing was that I wanted to learn and he was very generous with his time.
"The system and style of play he used at Wigan was something I had never been exposed to.
"When I first went down there, I had been out for a long, long period with injuries. I needed to first get fit, then understand the system.
"That meant I asked a lot of questions, and after a while it just clicked – it was literally like a light going on in my head.
"Now I believe it is the style of football that gives you the best opportunity to win, and it is also the most enjoyable.
"I enjoyed playing in it immensely, and I find it inspiring to coach.
"Now, a few years on, I am Roberto's assistant and we are heading into the Euros as one of the favourites to win. But, of course, it wasn't planned.
"I am very grateful, and all I can promise him is my dedication. It is a dream job. When I accepted it, I knew it was going to be very different."
The Scot is now a frequent flyer, splitting his time between Glasgow, Brussels and Amsterdam, where he is studying for a Masters in coaching.
"My schedule is quite busy, especially as I am often in other European countries too, to see how our players are getting on," Maloney continued.
"It is very different from Celtic as I spent almost all my time coaching at the Academy out in Lennoxtown.
"But to be fair, I loved that just as much as I love what I am doing now. My family know I am in a dream job and are very supportive.
"They know I have to give everything to help the team."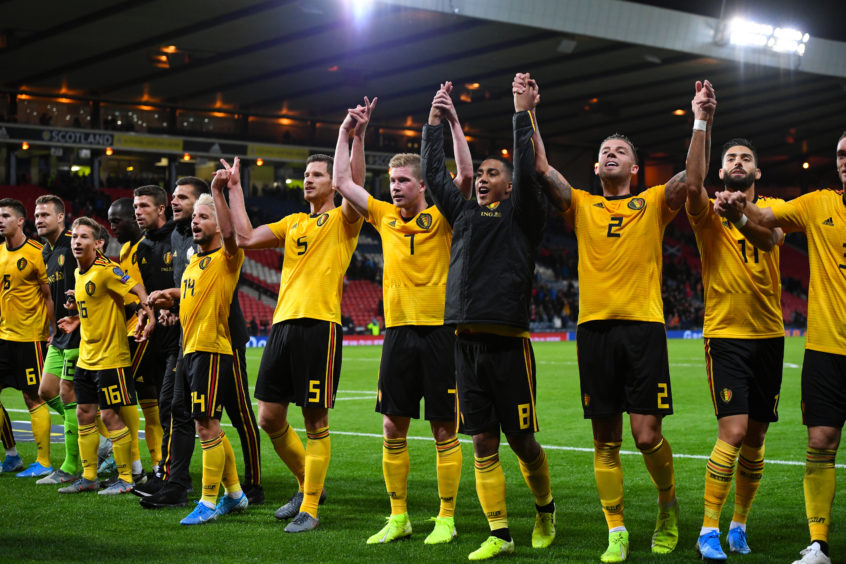 They are, of course, used to it. The 47-times-capped former midfielder travelled thousands of miles in his decade with the national team.
No one could claim they were easy miles either, suffering crushing disappointment as Scotland came up short in successive failed bids to take the country back to a major Finals.
"I recall them as distinct campaigns with some highs – the win away to Croatia in 2013 when they were fourth in the world was probably the best football we played – but overall probably more lows," said Maloney.
"As a player, when you get knocked out, there is no positivity. Zero.
"Now, being a coach, I can understand a bit better that although you don't qualify, there can be a progression and you are hoping the people at the top can see that.
"That is why Gordon Strachan was kept on after the last set of Euro qualifiers (for 2016).
"Even when he did lose his job (in October, 2017), it didn't feel the right time because I still reckoned the team was moving forward.
"I do remember there was a lot of pressure on the chief executive (Stewart Regan), which you get in football at the very top level. That is when you get decisions made that might not be the correct ones."
Maloney relishes the thought that this year Steve Clarke might be the manager to end Scotland's 22-year wait to return to a major Finals.
"That is my dream, that Scotland will be at the Finals alongside Belgium," said Maloney, looking ahead to March and the Nations League play-offs.
"It was quite difficult for me having the two countries in the same qualifying group.
"I did the same preparation for the games as I did for the games against Russia and San Marino. I watched Scotland's previous four or five games.
"The difference was I had a deeper understanding of the players, having either played with or against them, or just from my experience of always following the British game closely.
"That is over now, and if they do get through, it would be a distraction for sure. A good one.
"I would be watching the games, and I am sure everyone would want to see England versus Scotland at Wembley.
"I remember playing in the brilliant game there in 2013 when they beat us 3-2.
"I hope Scotland can qualify because it would be great for the country. The squad is strong and the play-off ties (against Israel at Hampden and, if successful, then away to the winners of Norway against Serbia) should be winnable.
"It's like I said about Belgium's chances of winning the Euros, why not?"
Why not, indeed? On both counts.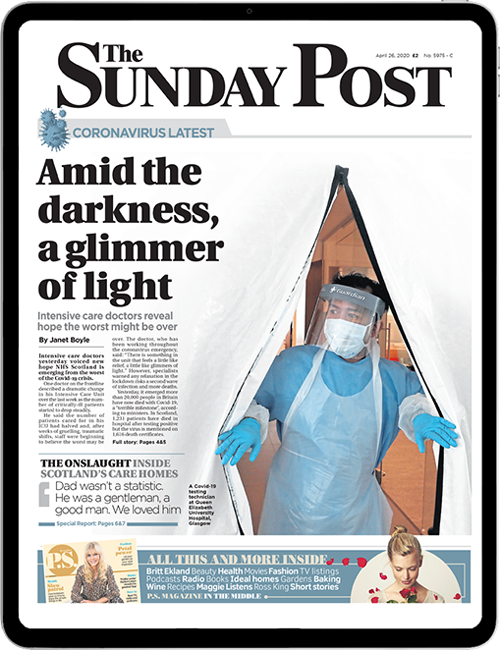 Enjoy the convenience of having The Sunday Post delivered as a digital ePaper straight to your smartphone, tablet or computer.
Subscribe for only £5.49 a month and enjoy all the benefits of the printed paper as a digital replica.
Subscribe