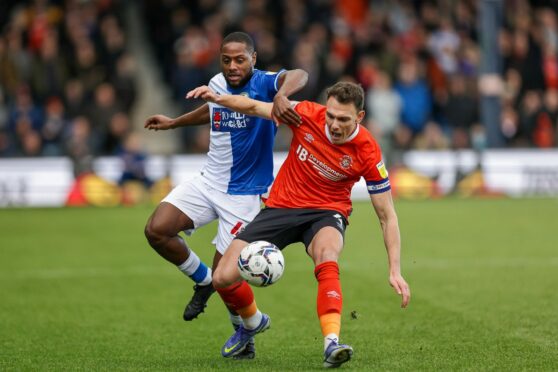 Kal Naismith has set himself targets ever since he turned professional with Rangers as a teenager 11 years ago.
One was to play at Championship level in England. He has ticked that off, and is doing extremely well at that level right now with Luton Town.
Two other goals have yet to be achieved.
But it's not impossible to think both of them – to play in the English Premier League and for Scotland – could happen in 2022.
The Hatters are flying high right now, and believe promotion to the top flight is possible.
At international level, Steve Clarke is aware of Naismith, and receives regular progress reports on the 30-year-old, left-sided central defender, who has captained his club a few times this season as a stand-in for Sonny Bradley.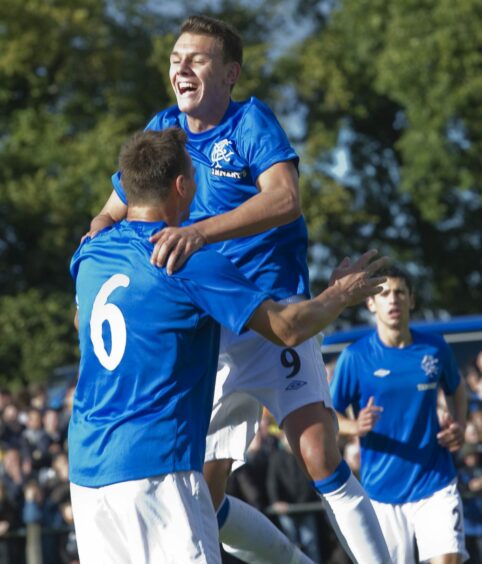 Naismith told The Sunday Post: "This season has been very good, so far, and I hope it turns out to be the best of my career.
"At club level, things are looking positive. We are progressing nicely, and nobody inside the football club is surprised at what we are doing.
"There might be a few people outside who have been taken aback, but we've always had a belief.
"I'm delighted to be playing my part. I'm honestly loving my football.
"I feel very settled, and enjoying my role as a central defender.
"For many years, I have played all over the place, from left-back, to out on the wing to being a central midfielder.
"I was never sure from one week to the next where I would be playing.
"But last year the gaffer, Nathan Jones, told me to focus on being a central defender. That was where he wanted me to play.
"So I focused on the role, and I've reaped the rewards. That certainty of position was exactly what I needed.
"Because I sometimes played as a winger, I wanted to be agile. Now I'm a central defender, I have bulked up and put on nearly a stone. But I'm still agile.
"I feel I'm maturing well and learning all the time. My game has really improved and there is a proper level of consistency.
"But there is more to come from me. I've got my targets, and I want to tick them off.
"I still want to play in the English Premier League and hope to do that with Luton Town.
"And I want to play for my country. I really want to be called up for Scotland.
"That is my dream. I will never give up on it as long as I'm kicking a ball.
"Of course, there are some amazing players on the left-hand side of defence for Scotland, and the talent we have in that area is as good as it's been for many years.
"But I am determined to make it. I just want an opportunity to show what I can do.
"If I ever get the call, it would be a massive honour."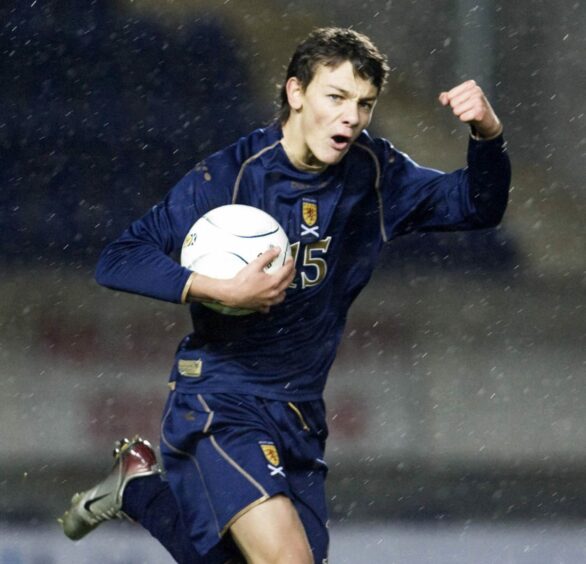 It has certainly taken a circuitous route to get Naismith to where he is now.
Starting out at Rangers, there were loan spells at Cowdenbeath and Partick Thistle, but he scored his first goal for the Ibrox club in a Scottish Cup tie against Forres Mechanics in 2012.
After being released by the Light Blues, Naismith joined Accrington Stanley, then Portsmouth, and had a loan spell at Hartlepool United before signing for Wigan Athletic.
He has worn the dark blue of his country 12 times at Under-16 and Under-17 level, and scored against England in the 2007 Victory Shield fixture.
Former Scotland star Robert Snodgrass is also at Luton Town now, and reckons Naismith has what it takes to step back up to international level.
Snodgrass said: "Since I joined Luton Town in February, Kal has really caught my eye.
"He is a leader, and has a real presence at the back. In possession, he is calm and composed, and he can pick a pass.
"He is aggressive in the right way and can also tackle. Any striker knows they are in a game when they come up against him.
"If you look at the stats for the central defenders in the Championship, Kal is right up there in most things.
"He is highly-respected at this level, and has been a real rock for Luton Town. We are doing well right now, and Kal has played a massive part in it all.
"I'd never dream of telling Steve Clarke what to do, but I know that Kal has the temperament and the ability to cope at international level.
"I'm not saying he should go right into the team, or anything like that. But he is worth taking a close look at.
"I played at international level for the best part of a decade, so I know the standard required.
"Kal is a good type – a really good pro, always willing to listen and learn. He has a lot going for him."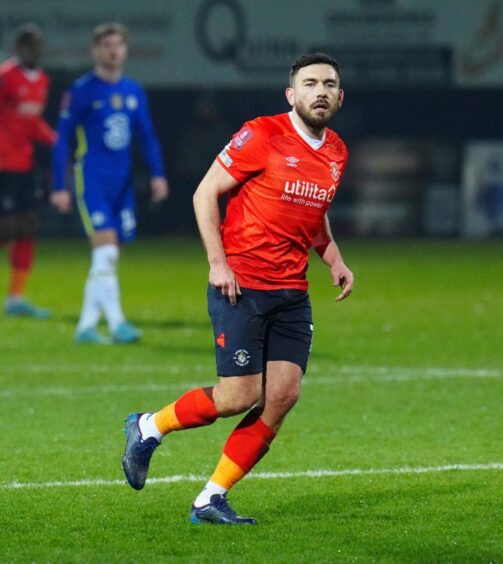 Now at the business end of the season, Luton look certs to be in the play-offs.
Snodgrass added: "I'm really enjoying it. The set-up at Kenilworth Road is good, and we have a great dressing-room.
"The manager, Nathan Jones, knows his stuff. I've been very impressed with his coaching methods and his ability to get the best out of players.
"I would imagine that we haven't got one of the biggest budgets in the Championship.
"So to be performing the way we have been is a credit to everyone at the football club.
"Nothing has been achieved yet, but we find ourselves looking pretty decent.
"There is a determination and a desire to succeed at Luton Town, and that can take us a long way.
"I'm happy to be playing my part in it all, and we'll see where that takes me at the end of the season.
"Football is my life, and I want to keep playing for as long as I can. I feel settled at Luton.
"When I left West Brom in January, I had plenty of options, including one or two back in Scotland, and it felt good to know people wanted me to be part of their set-up.
"But Luton just got me, and I bought into their vision for this season.
"There are many things in the game I still want to do.
"Let's see what the next two months bring, and I hope there are good times ahead."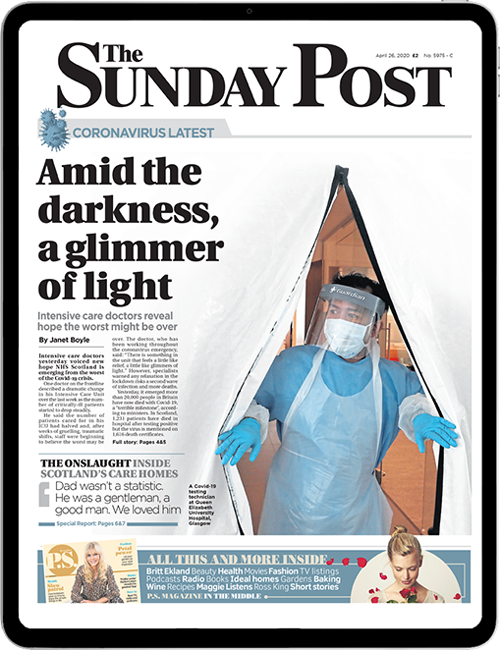 Enjoy the convenience of having The Sunday Post delivered as a digital ePaper straight to your smartphone, tablet or computer.
Subscribe for only £5.49 a month and enjoy all the benefits of the printed paper as a digital replica.
Subscribe