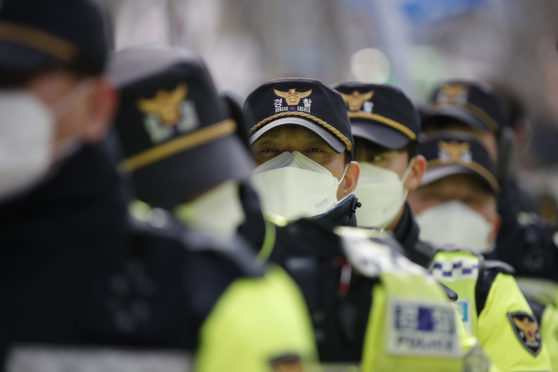 Outbreaks of coronavirus in South Korea, Iran and Italy have raised fears the infection may be spreading out of control.
The head of the World Health Organisation, Dr Tedros Adhanom Ghebreyesus, said the window of opportunity to contain the virus was "narrowing, so we need to act quickly before it closes completely".
He expressed concern at the number of coronavirus cases with no clear link to China or other confirmed cases.
The number of cases in South Korea more than doubled in one day, with 433 people now having been diagnosed with coronavirus.
Thousands of members of a secretive religious sect are being screened after it was linked to a cluster of cases.
Samsung Electronic has shut down its smartphone factory in the South Korean city of Gumi until tomorrow after a worker became infected with coronavirus.
Two deaths have so far been confirmed in the country.
Five people have died in Iran and two in Italy, where 52 people have the infection.
Hundreds of couples in the Philippines took part in a mass wedding wearing face masks yesterday due to growing concerns about the spread of the virus.
The 220 couples underwent health checks and were issued with the protective masks by officials in the city of Bacolod.