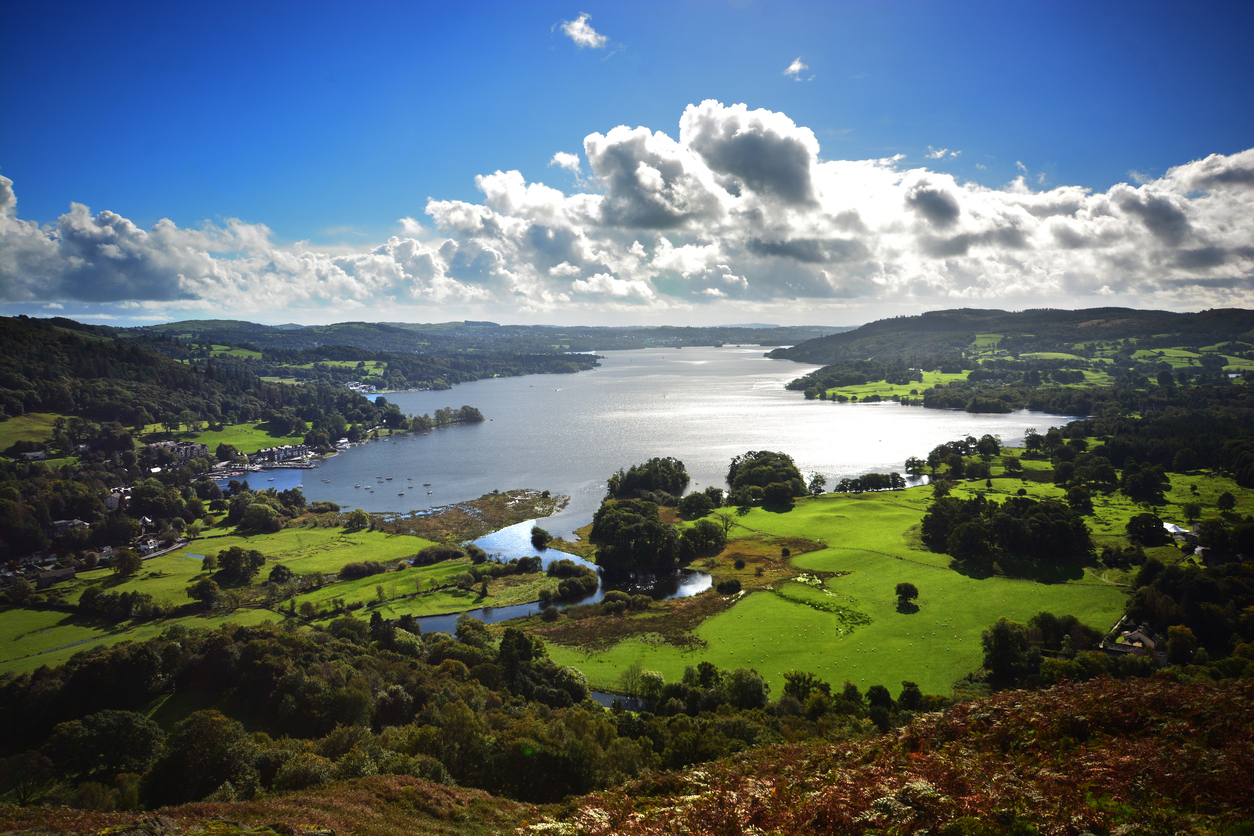 ASK 10 people to describe their ideal relaxing weekend break and you'll get 10 different answers.
There are those who like to stroll through the countryside, soaking in the best hills and lakes the Great British outdoors has to offer.
Or there are people for whom a swim, a sauna and a massage sounds like two days of bliss.
You might be a fine dining type who wants delicious food, and lots of it.
And there are those who fancy visiting museums to drink in the history or, if that sounds too cerebral, simply visiting cafes to drink in the tea.
If any of those choices – or even all of them – appeal then you could make worse decisions than head to the Lake District this spring.
Beforehand, we were a little sceptical.
It was a bit early in the year to visit the Lakes, we thought. We wouldn't be getting the best of it, we whinged.
But we soldier on to our four-star Lakeside Hotel, which overlooks Lake Windermere.
Flanked by a rolling patchwork of hills and forests, it's England's largest lake, where poet William Wordsworth once wandered.
Our own wanderings take us to The Lakeside just as it is bathed in an early-evening pink sunset.
Short of a biblical deluge, there's not much in the way of weather that could ruin this particular corner of England's green and pleasant land.
The entrance hall is big enough to drive a horse and cart through – possibly because it was designed that way.
The main building is a former coaching inn dating back to the 17th Century.
Since then it has been expanded both by extending the main building and gobbling up a few nearby homes and turning them into conference rooms or lodges.
It's in one of these – overlooking Lake Windermere – we find ourselves.
It's almost time for dinner but there's an individual private sauna in each of these lodges, so the menu can wait.
We couldn't be further away from Rome but the Italian phrase "tutto per tutti", which means everything for everyone, keeps coming back over the weekend.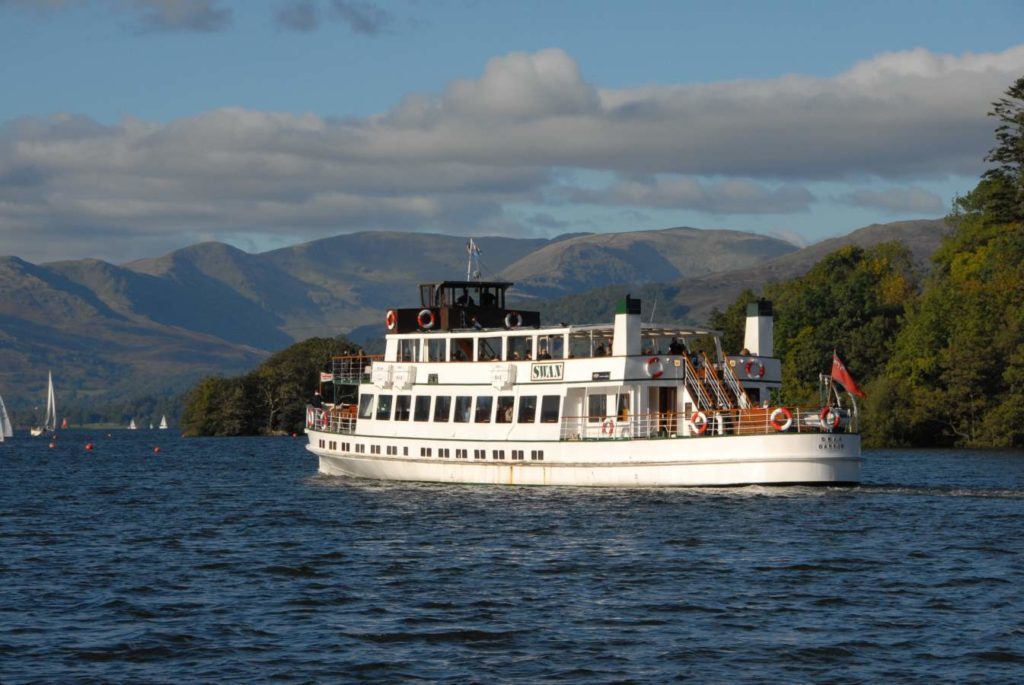 That's because it's the ideal place to spend your perfect weekend whatever you like to do, whether it's exploring hills and towns, or putting your feet up in a spa.
Windermere Lake Cruises leave from the hotel's doorstep and take round trips to nearby towns and villages, including Bowness, Windermere or Ambleside.
It's worth taking the relaxing jaunt up the river – in the company of passing coots, cormorants and Canadian geese – to visit one of these towns.
The winding streets of Bowness-on-Windermere in particular are a bit of a shopper's delight, with stores to potter around in – and adjacent coffee shops and bars nearby when it's time to give your feet a rest. We return on the boat to the hotel, for a quick dip in the pool. There's a spa where you can be rubbed, pampered and generally oiled down if that's your thing.
Instead we decide to go looking for oil of the engine variety. The Lakeland Motor Museum, a mile or so down the road, doesn't just keep dad happy.
There's a fantastic tribute to Sir Malcolm Campbell and his son Donald, who captured 21 land and water speed records — some of them on Lake Windermere.
After a day of tramping around, we arrive back to our hotel in need of a bit of TLC. The staff are easily the most helpful we've encountered — nothing is too much trouble.
We idly ask a passing waiter a relatively obscure question about the history of the hotel.
He couldn't answer and looked disconsolate.
We assure him it doesn't matter — by now we're too busy tucking into an absolutely wonderful dinner in John Ruskin's Brasserie.
The two fillets of locally-sourced beer-battered cod are so enormous even Captain Ahab would have done a runner.
Now that's how to do fish and chips.
Our waiter returns with the desserts, breathless. He'd interrogated colleagues to find the answer to the question we'd asked.
Whatever question you have, The Lakeside seems to provide all the answers.
The Facts
Lakeside Hotel rates start at £179 per room, per night, bed and breakfast. Visit lakesidehotel.co.uk, call 015395 30001 or email reservations@lakesidehotel.co.uk
For cruise info visit windermere-lakecruises.co.uk or call 015394 43360. For Lakeland Motor Museum details, visit lakelandmotormuseum.co.uk or call 015395 30400