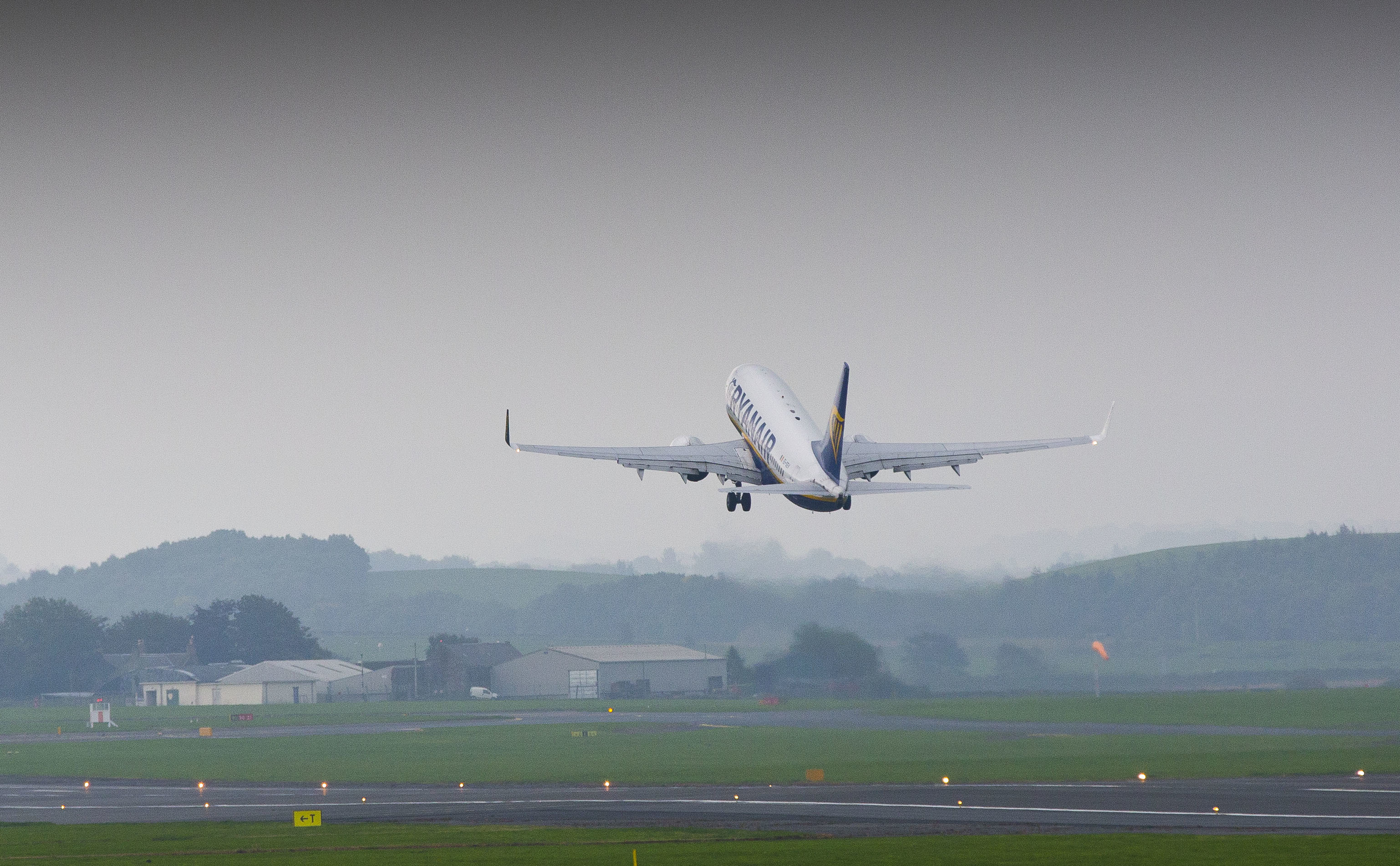 Prestwick Airport has again been accused of unlawfully demanding cash before consenting to planned wind farms.
Lawyers for a wind farm operator wanting to build 44 turbines 20 miles from the airport says the airport's demands for unspecified compensation for unspecified reasons are unlawful and in breach of Scottish Government guidelines.
In August, we reported how Prestwick, which has already received £8m from wind farm operators claiming the turbines have forced them to get a new radar system, had asked for compensation from ScottishPower Renewables (SPR) in exchange for withdrawing objections to a proposed 18-turbine farm 30 miles south of the airport.
Now executives have demanded annual compensation payments from Community Windpower, which wants to build up to 44 turbines near Sanquhar in Dumfries and Galloway. However, the firm's lawyers have told a planning inquiry the airport's "proposed condition is unlawful and contrary to Scottish Government guidance."
Prestwick executives claim some of the turbines will be visible to its radar and it will now require further investment.
However, the airport has already received £8m from wind farm developers in the last four years and recently spent £5m on a new turbine-tolerant radar system called a Terma Scanter 4002.
Clearly inappropriate: Critics warn ministers have conflict of interest over Prestwick airport's wind farm objection
The Sanquhar II wind farm will provide power for 335,000 homes each year and displace 546,000 tonnes of CO2 annually if it gets the go ahead. The ongoing planning inquiry was handed a costs and risks assessment by Prestwick but the document does not include figures.
Ministers bought the airport for £1 in 2013 to save it from administration and protect jobs. Taxpayers have handed over loans totalling £43m to prop up the business.
Critics say the publicly-owned wind farm cash demands undercut ministers' commitment to renewable energy while the millions being demanded will, ultimately, be paid by electricity consumers.
Solicitors for the airport, which has struggled to find a buyer, said sums demanded from Community Windpower would not be disclosed unless the wind farm developer signs a confidentiality agreement.
Community Windpower has dismissed the demand to sign a non disclosure agreement, saying it would be inappropriate.
In a statement, the developer said: "GPA (Glasgow Prestwick Airport) has not identified or evidenced any future risks or costs… while the applicant entirely accepts the principle that safety in the air is of paramount importance, that principle does not allow GPA to use unspecified and unsubstantiated claims in relation to its operations as a commercial lever to secure a significant financial gain."
The Terma Scanter 4002 was purchased by the airport because it is designed to mitigate interference from turbines within 40 miles of the transport hub.
Edinburgh and Glasgow airports are among those around the world that use the system, which detects more than 90% of turbines.
Terma, which manufactures the system, said some reconfiguration of internal maps is required when new turbines are built and test flights can be carried out.
Solicitors for Community Windpower wrote to Prestwick's lawyers to make an offer of £60,000 to cover these "demonstrable and reasonably incurred" costs.
However, Zoe Kilpatrick, the airport's commercial director, said in a statement to the planning inquiry: "The airport not only faces known costs and risks but given the long-term nature of this project, is also exposed to costs and risks that are currently unknown."
Terma said it could not disclose information because it is bound by non-disclosure agreements.
State-owned Prestwick airport accused of unlawfully demanding compensation payments from windfarm developers
Scottish Conservative Shadow Energy and Transport Secretary Liam Kerr said the situation was concerning and Prestwick must justify its compensation demands.
He said: "These are more potentially damaging allegations against taxpayer-owned Prestwick Airport," he said. "Millions have been thrown at Prestwick Airport but we're still none the wiser as to any potential new owner. Yet still the Scottish Government seems happy to allow a potentially false financial picture to be painted."
Ministerial responsibility for determining wind farm applications lies with Michael Matheson MSP, whose full title is Cabinet Secretary for Net Zero, Energy and Transport. He oversees government agency Transport Scotland and also has some responsibility for the airport.
The Scottish Government says the airport is managed at arm's length and ministers do not interfere in commercial decisions.
The Scottish Government said: "An independent reporter is currently conducting a public inquiry into this proposed development. They will report with recommendations to Scottish ministers who will make the final decision on the application. It would therefore not be appropriate to comment on the proposal at this stage."
Prestwick Airport declined to comment.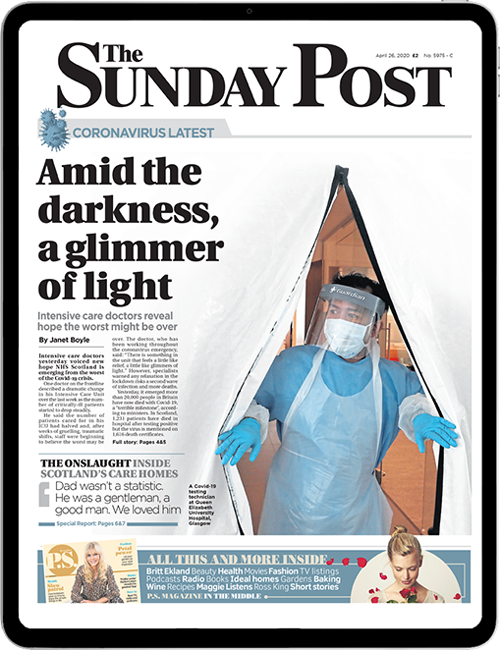 Enjoy the convenience of having The Sunday Post delivered as a digital ePaper straight to your smartphone, tablet or computer.
Subscribe for only £5.49 a month and enjoy all the benefits of the printed paper as a digital replica.
Subscribe