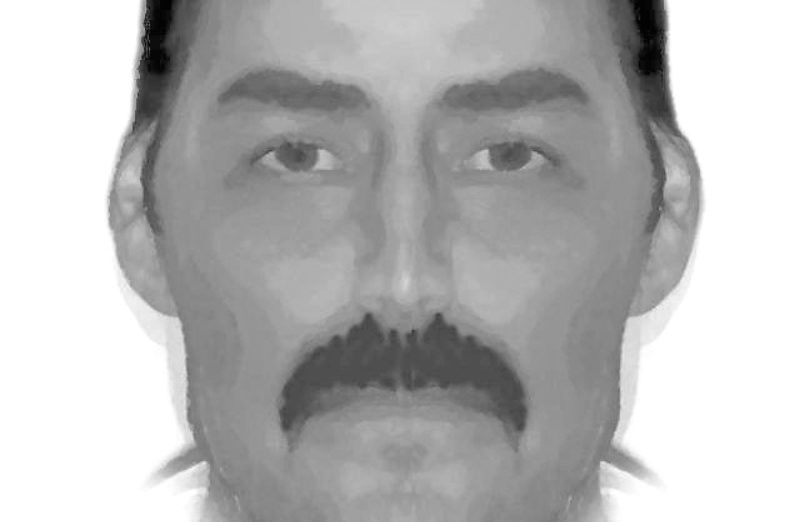 HE remains the ultimate criminal enigma – and Jack the Ripper committed his dastardly deeds exactly 130 years ago.
From autumn into early winter 1888, he murdered at least five women in the streets of London, and the case continues to intrigue and horrify.
The late author and journalist Richard Whittington-Egan was intrigued his whole life. He spent much of his childhood and youth quizzing old people who had lived through it all in the capital's East End.
Richard, who died two years ago, wrote a classic 1975 book about the Ripper, which has been out of print and selling for a fortune as it's so rare. Thankfully, that volume has now been updated and enlarged, and is available again at long last.
As the late, great Richard demonstrated, Jack the Ripper remains a mystery, with a long list of suspects. Even the number of women he killed is anything but certain.
"Between August 31 and November 9 1888, in what has been picturesquely described as an Autumn of Terror, some person or persons unknown did murder and grotesquely mutilate five prostitutes in the East End of London," he wrote.
Most of us know that the five women who had their throats cut were Mary Ann Nichols, Annie Chapman, Elizabeth Stride, Catherine Eddowes and Mary Jane Kelly.
But as Richard pointed out: "Criminological writers would extend the list to include Fairy Fay, Emma Elizabeth Smith, Martha Tabram, Rose Mylett, Alice McKenzie and Frances Coles."
Though he added: "In the opinion of the majority of those who have made a study of the Ripper, these additional half-dozen are not – with the possible exception of Martha Tabram – to be laid at his door."
One theory about Jack's real identity involved an infamous name in Britain.
Aleister Crowley, the occultist, black magician and writer, was known in his time as The Wickedest Man In The World.
"It is surprising that Aleister Crowley has not yet been proposed as a precocious Jack," Richard wrote, "an oversight which, doubtless, some future theorist will correct.
"In the Confessions of Aleister Crowley, Crowley writes: 'One theory of the murderer was that he was performing an operation to obtain the Supreme Black Magical Power. The seven women had to be killed so that their seven bodies formed a Calvary cross of seven points, with its head to the West.'
"There is no clue as to which seven women Crowley had in mind," he wrote. "Is he beginning with Emma Elizabeth Smith, including Martha Tabram and concluding with Frances Coles?
"He took an enormous interest in the Ripper murders and would give pantomimic imitations of how the murderer might have accomplished his task without arousing the suspicion of victims until the last moment.
"It was pointed out that his escape must have been risky because of his habit of devouring certain portions of the ladies.
"What about blood on his collar and shirt, he was asked. No difficulty there, was the reply. Any gentleman in evening dress had only to turn up the collar of a light overcoat to conceal any traces of his supper."
Surely one of the most colourful theories is that Jack was none other than Prince Albert Victor, grandson of Queen Victoria and great-uncle of our present monarch.
This idea came from various sources, notably Frank Spiering, a retired private eye whose 1978 book was published in the USA but not in the UK.
"Spiering claimed he'd interviewed staff at Buckingham Palace and Scotland Yard officers," wrote Richard. "As Melvin Harris, a fair commentator, says: 'A meticulous search shows nowhere in the book is a single sentence quoted from any palace or police official that backs up his story.'
"Spiering issued a sort of ultimatum to the Queen. He would undertake to stop the publication if she was prepared to hold a press conference and reveal what she knew of her great-uncle's acts of murder.
"That this seems to have been a publicity stunt is reinforced by a statement from Buckingham Palace that the Royal Archives would be opened to Mr Spiering. His reaction – 'I don't want to see any files' – appears to confirm one's suspicions."
From men with Dundee links, to landladies who claimed Jack the Ripper had been their lodger, to artists, Polish Jews and a rather strange young man who enjoyed stabbing ladies in their behinds, there have been more Jack theories than some of us have had hot dinners.
Richard believed modern-day detective methods, and more care by the bobbies on the beat, might have led to a conviction.
"A bloodstained knife with a 10-inch blade was found near the London Hospital," he pointed out. "Dr George Bagster Phillips examined it, but doubted if it was the weapon used to kill Eddowes.
"Modern methods might have yielded conclusive blood or fingerprint evidence.
"Then there was the quite extraordinary carelessness displayed in the handling of the corpse of Mary Ann Nichols. Nobody, not even Dr Rees Ralph Llewellyn, the police surgeon, seems to have noticed at first the extent and nature of her injuries."
It would be good to think that, if such horrors happened now, they would be better equipped to spot such things – and not only identify the killer, but catch him.
Jack The Ripper: The Definitive Casebook, by Richard Whittington-Egan, is published by Amberley, price £10.99.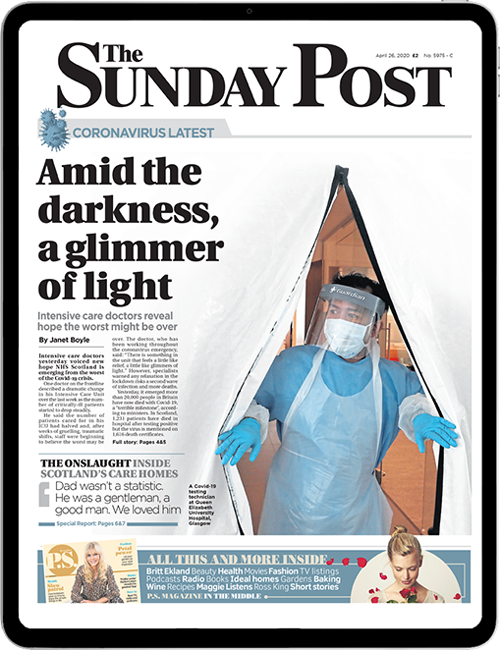 Enjoy the convenience of having The Sunday Post delivered as a digital ePaper straight to your smartphone, tablet or computer.
Subscribe for only £5.49 a month and enjoy all the benefits of the printed paper as a digital replica.
Subscribe