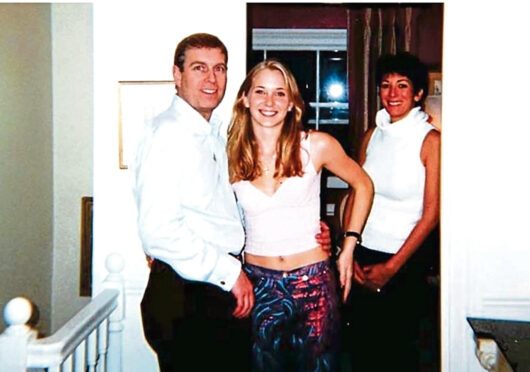 The Queen may be asked to help fund a settlement between Prince Andrew and his sex abuse accuser Virginia Roberts Giuffre, according to reports.
The monarch could be asked to contribute to any settlement – expected to exceed £5 million – if the Duke of York agrees to strike a deal to avoid contesting the claims in court, sources suggested yesterday.
Giuffre, 38, alleges the Duke raped her three times when she was 17 after she was trafficked by paedophile Jeffrey Epstein. The 61-year-old royal denies all allegations and says he has never met his accuser.
However, an interview with one of Epstein's victims yesterday increased pressure on the royal after she claimed Guiffre told her in March 2001 she had sex with the Duke.
The prince's next move will become clearer after an imminent and crucial ruling in New York after his lawyers argued the civil case should be thrown out because the Duke is covered by a 2009 deal his accuser made with Epstein, meaning she cannot sue him.
Judge Lewis A Kaplan has said he will make a decision on the validity of the ­agreement "pretty soon" but declined to give a timescale. Observers suggested he seemed more likely to let the civil case continue, encouraging speculation the Duke will be encouraged to settle.
He is said to be on the brink of selling his luxury Swiss chalet for an estimated £17.3m to help fund court costs but he could require even more cash. The Queen has been funding the Duke's legal fees from her private estate since last February, when he first appointed a solicitor.
Yesterday, one of Epstein's victims told the Daily Mail how Giuffre told her in 2001 she slept with the prince. Carolyn Andriano, who helped secure the sex-trafficking conviction of Epstein's former girlfriend Ghislaine Maxwell last month, claimed she received a text from the then 17-year-old Giuffre that read: "I got to sleep with him."
Andriano said Giuffre also showed her the photograph of her posing with the Duke alongside Maxwell at the British socialite's home in London. The Duke previously said in an interview with the BBC's Emily Maitlis he has no memory of the meeting and suggested the image could be a fake.
Andriano also revealed the full story of her grooming and sexual assault at the hands of Epstein, who took his own life while on remand in prison in New York in 2019.
Waiving her legal right to anonymity, she said she was abused between the ages of 14 and 17 at the billionaire's £13m mansion in Palm Beach, Florida. She had been recruited into Epstein and Maxwell's world by Giuffre. She says she believes what Giuffre friend told her in 2001. She says she also wanted to tell her own story of abuse publicly after being widely praised for her evidence in court, when she was only referred to by her first name.
She added: "I waive my right to anonymity. I am doing this because I want all young women to know what happened to me when I was a teenager and how it has affected my life. I want to be a voice for all survivors of sexual abuse so they are not afraid to come forward, even if it is years after the event, and say what happened to them."
Meanwhile, Maxwell's ­lawyers have demanded a retrial after two jurors in her trial claimed they were sexually abused as children.
Representatives of the 60-year-old daughter of media mogul Robert Maxwell argued the admission was "incontrovertible grounds for a new trial".
A spokesman for Prince Andrew declined to comment.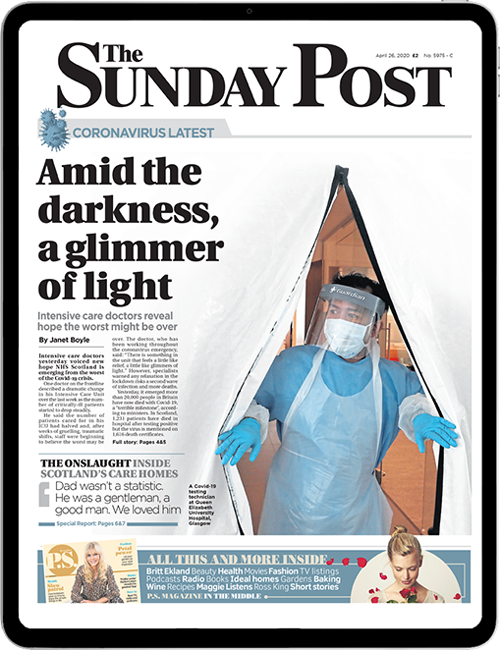 Enjoy the convenience of having The Sunday Post delivered as a digital ePaper straight to your smartphone, tablet or computer.
Subscribe for only £5.49 a month and enjoy all the benefits of the printed paper as a digital replica.
Subscribe