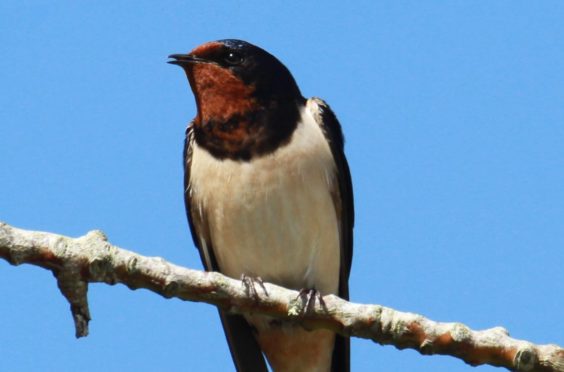 Scotland's songbirds could be in for a bumper year as a drop in pollution during the pandemic has boosted the number of insects they feed on.
Birds such as swallows, wrens and warblers are predicted to have bigger clutches of chicks as they will be in better condition for the breeding season.
They have also been helped by reduced noise levels as their songs could be heard from further away, making it easier to attract mates.
Experts expect birds and insects to be among the wildlife winners while human activity has been limited during the last year.
Debbie Bassett, biodiversity strategy manager at NatureScot, said: "We're anticipating the insect rate will be much higher. We think we'll have an increased number of bird chicks because the parents have been in better condition as there's been more food about.
"That could be one of the big positives that comes out of reduced air pollution. It will be really interesting, as that makes us all start to realise some of the consequences of the decisions we make about driving or not driving.
"We can demonstrate what impact it has on the wildlife that lives in our cities and towns."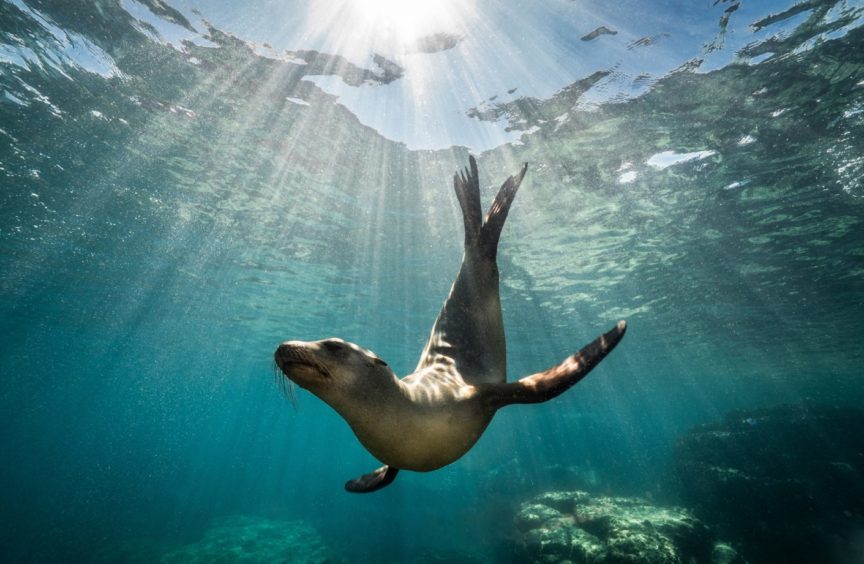 Ecologists are keen to examine studies during the "unique natural experiment" created by Covid-19 and have some early indications on which species have done well and which have struggled.
But there are fears that even those which have thrived will only benefit in the short-term if people resume pre-pandemic activities.
Dr Dominic McCafferty, an animal ecologist at the Scottish Centre for Ecology and the Natural Environment, said: "Animals adapt their behaviours to particular environments, some of that will be learned and some will be inherited through natural selection.
"The interesting thing about natural selection is that it operates on the conditions, so if some of them adapt well to the environment as long as that environment stays the same then that bit of natural selection is really advantageous.
"But if you get a change to the environment then it's not going to cope with the new conditions.
"This could be a unique natural experiment that we need to make the most of to understand how humans impact affect wildlife.
"The reduction in CO2, reduction in pollution, road traffic noise, all of these sorts of things are important components. If we could find a low-carbon route out of this it would be great."
A major drop in traffic has benefited hedgehogs, frogs and toads, as they have been less likely to be killed by vehicles. Foxes and badgers have been able to increase their territory range while the roads have been quieter as they are intelligent enough to attempt to avoid busy routes.
Urban-dwelling foxes, badgers and hedgehogs have also flourished as more people have been putting food out for them.
NatureScot has been inundated with inquiries from people looking for advice on encouraging wildlife, such as creating a habitat from logs or building nesting boxes.
But people's interest in nature has not benefited all species, as seals suffered during the pupping season due to more people taking their daily exercise on beaches.
Seal pups need to spend much of their time on land while they grow, and they are badly affected by being disturbed, especially by dogs off leads.
Litter can also harm or kill wildlife, and a colony of endangered water voles in north-east Glasgow had their grassland habitat badly damaged by fly-tipping. Another threat to water voles has been the suspension of projects to control non-native invasive species such as mink.
Many species have also not increased in numbers – or even decreased – but as people have had more time and been mainly confined to their local areas, wildlife sightings have soared.
Bat sightings went up by 143%, and the number of people seeing otters also increased, with one even spotted on a deserted platform at Haymarket train station in Edinburgh.
Sightings of dragonflies, butterflies and moths also spiked, with many people recording what they had seen on the popular wildlife tracker iRecord.
But experts said an increase in sightings does not necessarily mean a growing population.
Rodent-related inquiries to Rentokil Pest Control were up by 37.3% in 2020 compared to 2015.
In reality the population is likely to have declined. Steven Belmain, professor of ecology at the University of Greenwich, said: "Food sources for urban rodents have really plummeted.
"They were hanging about where there tended to be a lot of food and became quite a stable population. But the shutting of restaurants has caused a massive collapse in their population.
"A lot of it is that there are increased numbers of observers who are noticing rat problems, but the rat population is actually more than likely going down."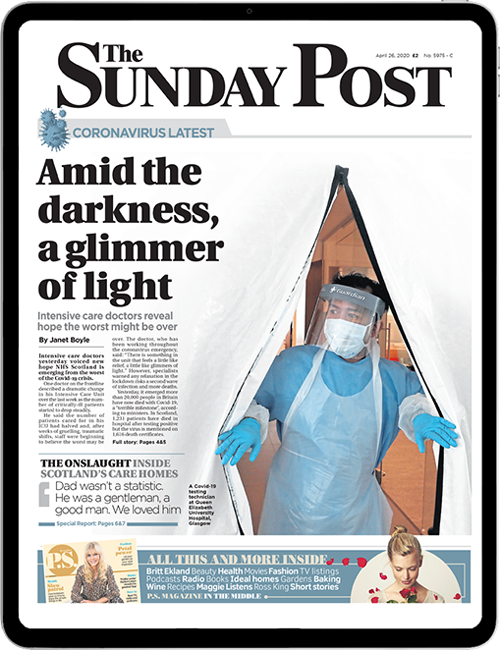 Enjoy the convenience of having The Sunday Post delivered as a digital ePaper straight to your smartphone, tablet or computer.
Subscribe for only £5.49 a month and enjoy all the benefits of the printed paper as a digital replica.
Subscribe