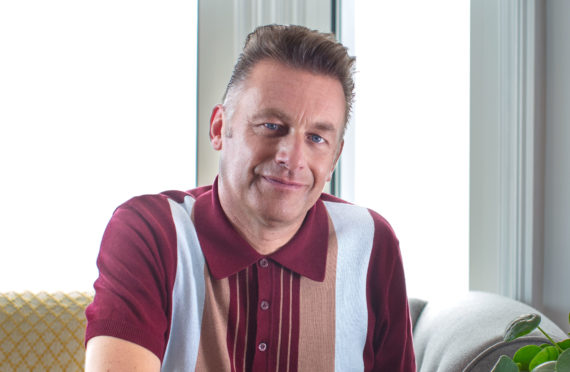 Broadcaster Chris Packham has accused the Scottish Government of dragging its heels over reform of Scotland's grouse shooting moors.
The criticism comes as animal welfare charities release a report which, they claim, lays bare the suffering endured by wildlife and domestic pets on grouse moors.
Mr Packham, who wrote the introduction to the report, said: "There is a circle of destruction that surrounds grouse moors. This report looks at the welfare impact on the untold thousands of animals that are killed so that more grouse can be shot for sport.
"It puts the spotlight on a perverse and cruel situation that is hidden from the ­public gaze and, in many cases, allowed by the Scottish Government.
"It calls for an end to ­indiscriminate cruelty, and it calls for an end to the unnecessary killing."
The British Association of Shooting and Conservation said snares and traps are humane, and an important tool for controlling predators.
However, Mr Packham will address MSPs at an event at the Scottish Parliament on Tuesday – the close of the four-month shooting season.
He said: "Frankly, we've run out of patience. We need instantaneous reform but the Scottish Government is dragging its heels."
The report produced by charities League Against Cruel Sport and OneKind, says thousands of traps are set to protect red grouse, which are shot for sport. Foxes, mountain hares, stoats and weasels are among predators legally killed on grouse moors, which cover almost a fifth of Scotland's land.
However, dogs, cats, birds of prey, badgers and squirrels are just some species also snared and slowly killed in traps, claim the charities.
Among the devices used are spring traps, which catch and crush parts of the body leading to an agonising death, and snares that catch animals in a thin loop of wire, often leaving them distressed for hours, according to the report.
Mr Packham wrote the preface to the report, Untold Suffering, which is published today, and called on the Scottish Government to release a review of grouse moor management practices.
The Grouse Moor Management Group, chaired by Professor Alan Werritty, was established by ministers two years ago and a report detailing reforms has been submitted to the Scottish Government.
The event at the Scottish Parliament has been organised by Revive, a coalition of campaigners for grouse moor reform that includes animal welfare charities.
The charities are calling for an independent review of traps by animal welfare scientists, as well as tests and licences for all shooters.
The charities say trapping and shooting has minimal regulation in Scotland and no evidence of shooting proficiency is required.
Director of animal welfare charity the League Against Cruel Sports Scotland Robbie Marsland said: "The Werritty report was expected in the spring, and then we heard mid-summer. Then it all went quiet. Then we expected it in September.
"Meanwhile, thousands and thousands of animals are condemned to die a cruel death, all to make sure there are more grouse to be shot for entertainment."
Bob Elliot, director of Scottish animal welfare charity OneKind, added: "OneKind calls for a complete ban on these cruel traps and snares and recently petitioned the Scottish Parliament to end these wildlife killings in Scotland."
Dr Colin Shedden, Scotland director of the British Association of Shooting and Conservation, said: "When operated in accordance with the law and codes of best practice, snares and traps are humane and legitimate.
"Snares and traps are invaluable tools for controlling generalist predators such as foxes, which have the capacity to cause significant damage to livestock and ground-nesting bird biodiversity if left uncontrolled.
"Generalist predators can be controlled in different ways, but no one method is suitable for all circumstances.
"For example, a strategically set snare will catch foxes when other methods of control either won't work or are impractical. We welcome the ­opportunity to discuss all forms of legal pest and predator control."
A Scottish Government spokesman said it will publish professor's Werrity's review "shortly".
Chris on his love of Scotland
Chris Packham has told of how he fell in love with Scotland as a child in the 1970s.
His father worked in the marine industry and he tagged along in the family's Vauxhall Viva. He said: "Every summer my father would go to Scotland and do a tour of the fishing ports. We would go all the way around the coast. After that I always had a yearning to go to Scotland."
The TV presenter lived in Whitebridge near Loch Ness for three years in the late-1980s and he has considered moving back here.
He added: "I love Scotland. I've got a fondness for the direction on Scottish politics, as opposed to English politics.
"I can't necessarily say that I'll be among them but I can imagine there will be quite a few people moving north of the border, and it won't just be about the physical landscape, it will be about the political landscape too."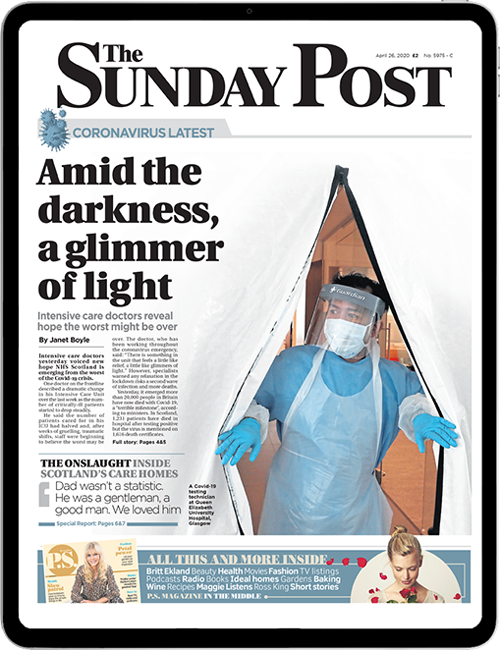 Enjoy the convenience of having The Sunday Post delivered as a digital ePaper straight to your smartphone, tablet or computer.
Subscribe for only £5.49 a month and enjoy all the benefits of the printed paper as a digital replica.
Subscribe