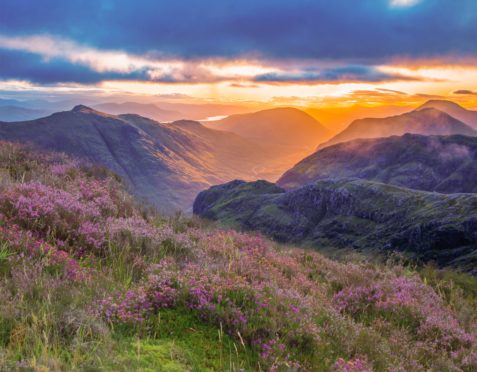 Marching beside our farm and a hazel coppice that borders a tumbled lichen-adorned stone wall is a spectacular wildflower meadow.
For much of the year, horses graze it. In the depths of winter, it's mud-clad and barren. It is hard to imagine it has the power to undergo the most astonishing changes. In early May, the horses leave so the flowers can have their moment of glory. Depending on how warm the breath of spring has been – this year, it carried an Arctic sting – a transformation quickly begins.
My daily walks change with the seasons, and now is the moment to include pastoral peregrinations to the meadow where I might lose myself for hour upon hour.
I am not alone, for in among the burgeoning grassland, there are new stirrings as butterflies, day-flying moths and dozens of insects carry out their extraordinary life cycles. Dawn is the finest time of the day – there is no more apt saying than "the early bird catches the worm". Avian choristers are at their most tuneful, and the valley floor smokes gently as teasing mist rises from the River Tay below, dispersing slowly as the sun peeps over the trees.
Red squirrels pick moss and lichen off the old drystone dyke, bouncing along the grizzled stones with overflowing mouthfuls of soft material for upholstering dreys.
Red campion, ragged robin, crosswort, bedstraw, lady's mantle, bird's-foot trefoil, speedwell, orange hawkweed or "fox and cubs", selfheal, red and white clover, cranesbill, eyebright, ox-eye daisy, bugle, yarrow and cuckoo flower are just a few of the species that shine from this verdant paradise.
The floral fiesta blooms amid the equally exciting drama of dozens of important meadow grass species including cocksfoot, crested dog's tail, quaking grass, sweet vernal, Yorkshire fog, several types of bromes and false oat, alongside sorrel and a selection of plantains. And, by July, the meadow is lavishly adorned with orchids.
I am enchanted by the continual thrum and the busyness of insects, from tiny iridescent green spiders and shield bugs to flamboyant new butterflies and day-flying moths – fritillaries, commas, peacocks, meadow browns, common blues, ringlets, orange tips and small heaths.
If I am lucky, I might find a beautiful male emperor moth.
Grasshoppers tick and whirr as the sun beams a spotlight on to a froth of sparkling cuckoo spit created by a tiny froghopper.
It's sobering to learn that 95% of our wildflower and hay meadows have vanished since the 1930s. Places like this meadow are rarer than hens' teeth. When you also appreciate that, for pollinators, these glorious blooming fields that we perhaps take for granted provide a lifeline, absorbing this harsh statistic is worse.
Many factors have contributed to this worrying trend, not least of all significant changes in farming practice – the drenching of crops in pesticides and artificial fertilisers, and the continual spread of urbanisation.
Our obsession with garden tidiness leads to more losses of flowers and insects as we manically battle against nature – mowing, strimming and cutting roadside verges.
We ought to embrace untidiness – celebrating our wildflowers and the species that depend on them. For verges, many don't impinge on traffic sightlines and might be the only places left where rare species can flourish. A weed, after all, is only an unloved wildflower. Dandelions in verges are a prime example – invaluable for pollinators yet often severed in their prime.
And the more we add artificial fertilisers, the less suitable the ground becomes for wildflowers that thrive in poorer soils. Insect populations are on the edge – some of the less adaptable invertebrates have vanished, which has led to a catastrophic crash in all biodiversity.
The 2019 State of Nature Report confirmed that, since the 1980s, there has been a 51% fall in pollinators – including bees, hoverflies and butterflies. Our crops depend on pollinators – they are essential to food production and the economy. We rely on them for our survival.
In 2017, the Scottish Government approved a "pollinator strategy" to help protect, enhance and create flower-rich habitat both in the countryside and the urban environment. Since then, numerous inspirational projects have taken flight.
Though this small meadow near our farm is set close to an ocean of intensive farming, it highlights the importance of linking mixed habitats and creating safe corridors for all our wildlife. Without places to find food, shelter and a mate, species are at grave risk of dying out.
For me, this meadow provides even more. Despite the sounds of human activity, the traffic and the racket of clattering garden and farm machinery, there is a stillness as I lose myself in the lives of these tiny living things.
It's calming, a place for quiet contemplation. I sit silently in the grasses of high summer amid biting insects and swooping swallows. I see a leveret, a young brown hare, lollop slowly over the rise. Wary, it stops, ears moving back and forth as it listens, nose twitching. It relaxes and begins to nibble succulent clover leaves.
Bees, hoverflies and a wealth of other insects, many of whose names I struggle to remember, surround me too.
And every year I forget more than I have ever learned. But that is simply part of the intoxication, fascination and adoration of the natural world that fuels my soul.
---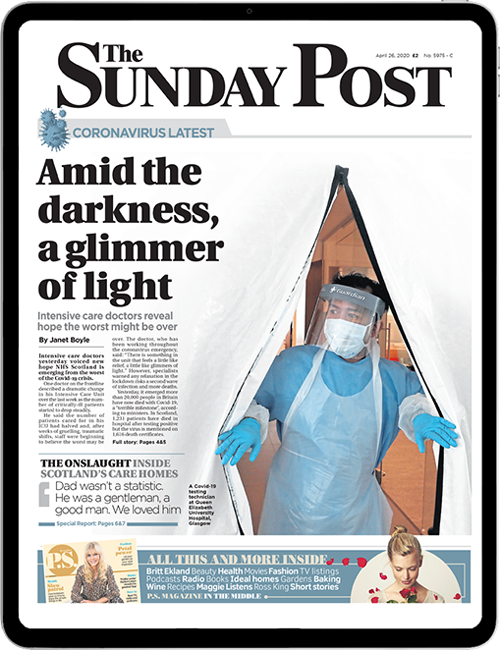 Enjoy the convenience of having The Sunday Post delivered as a digital ePaper straight to your smartphone, tablet or computer.
Subscribe for only £5.49 a month and enjoy all the benefits of the printed paper as a digital replica.
Subscribe