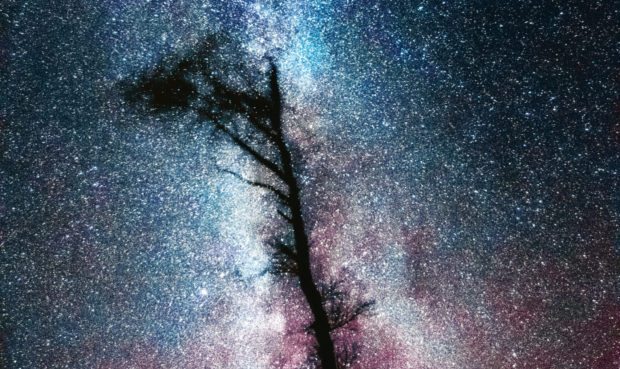 Lying east of Stranraer, south of Newton Stewart, 20 years ago Wigtown was bypassed by most visitors and its local economy was struggling.
Yet, it has a rich natural and cultural history and is situated in a beautiful location. The elements govern this pastoral landscape; light continually changes, revealing, a dramatic backdrop of purple-blue Galloway hills, its fields latticed with dry stone walls, dotted with cattle and sheep, and framed by wind-sculpted hawthorns.
Over the past 20 years, I have come to know and love this glorious corner of Scotland. The loyal group of hard-working, dedicated locals and volunteers who were determined to resurrect their town got Wigtown designated as Scotland's National Book Town.
Those who were in at the start of Wigtown Book Festival in 1999 can have had little idea how quickly it would rise. The 10-day event, held every autumn, is now Scotland's second largest literary festival and runs several offshoots throughout the year.
Here you bump into and hear favourite authors, revel in the craic and camaraderie, and browse a wealth of second-hand bookshops.
Wigtown is a place where lifelong friendships are forged, where new ideas take flight – often of the pie in the sky variety. And the sky is exactly where the newest Wigtown festival takes place.
When was the last time you looked at the night sky? We seldom do. Yet, there is more beauty in space than it's possible to imagine.
This year, Wigtown's Big Bang Week – a celebration of astronomy, science, and Galloway's dark skies – was held digitally, with events including explorations of the Northern Lights, space medicine and our sub-atomic origin. One brilliant young speaker from Wigtown enthralled and mesmerised her audience.
At just 16, Helena Cochrane, whose parents, Ian and Joyce, own the Old Bank Bookshop, has forged herself a path as a fantastic astrophotographer and knows more about space already than most of us will learn in a lifetime.
"I've had a love for the night sky from childhood, and at night my parents used to point things out to me," Helena says. "At primary school, we did a project called Life On Other Planets and I was desperate to know more. I was going to be the one to discover aliens in my garden!
"My parents gave me a small telescope for my 10th birthday. I spent ages looking at the moon and was amazed I could see it so close through a wee tube perched on the windowsill, yet it was so far away."
Wigtown lies in the heart of one of the darkest zones of the UK. Designated Galloway Dark Sky Park in 2009, it's one of only two such areas countrywide.
"I am so lucky, it would not be like this in a city with the light pollution. I started deep space astrophotography when I was 15. Then I used a Canon DSLR camera. Many people don't realise that they probably have a suitable camera at home already – even with a mobile phone, you can capture fantastic images. Some newer ones even have astrophotography settings.
"I want to get rid of the assumption that you need lots of money and equipment for astrophotography. If you are thinking about doing this as a hobby – just go out and look on the next clear night. The human eye is a lens we take for granted.
"Another assumption is that you need a scientific background to understand it. Yes, there are a few calculations you occasionally have to make, but there are many tools and websites to help and so many willing, experienced people within the field."
Helena speaks passionately about Dr Becky, an astrophysicist at the University of Oxford. "When I was first discovering my love of space, I watched her videos and I was fascinated by the work she did with telescopes. Dr Brian Cox is also one of my heroes. I want to go into science communication and film-making with presenting."
Helena needn't fear – with nearly 10,000 followers on her YouTube channel, she is already there. Some of her first films were seen by Skywatcher, a renowned telescope manufacturer.
"They contacted me and asked if they could send me some equipment. That was super-amazing. For the first few months after this vast, complex telescope arrived, though, I struggled to get good results. I think it's at this point that people drop out. When I got my first photo of a galaxy, I cried for joy. It is technical, but everyone in the astrophotography community is so willing to advise if you are having issues. I feel so honoured now that people come to me for help – that's amazing!
"The most exciting thing I have witnessed so far was the Blood Moon in January 2018. From 3am until 6am, I watched it slowly changing from white to red and then back to white again. It was like a dream, and I'll never forget it.
"There are many apps to help, and you can then hold your phone to the sky and identify what objects are in real-time. You need to wear lots of layers, and another tip is to get a Norton Star Atlas – and a good head torch!"
We laugh when she tells me that in Scotland, we can only expect around 50 nights a year with suitable conditions for viewing this absorbing world.
"In America they average about 300. It just proves how different our climates are, and I hope one day I can go there."
I suspect that the brilliant Helena Cochrane is just starting her long and fruitful astro-journey, and with her effervescent enthusiasm, the sky will not be the limit.
---
Fascinating facts
The best time for viewing the night sky in Scotland is between October and March.
Helena recommends the app SkyView for users of Apple phones.
Galloway Forest Park is a "Gold Tier" Dark Skye Park, the other is Northumberland.
---
Polly's People: pollypullar.com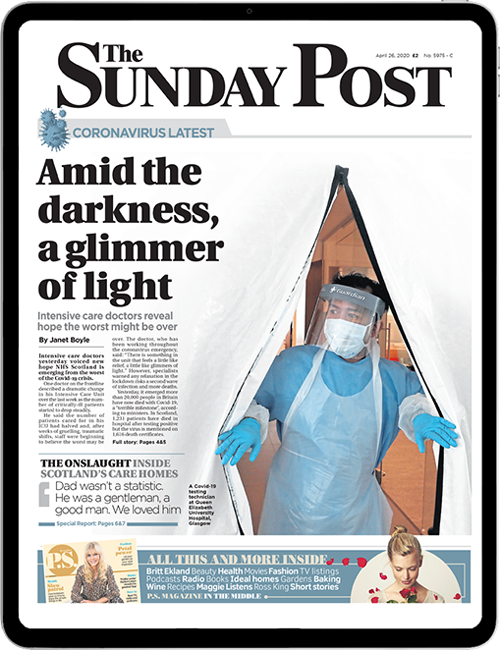 Enjoy the convenience of having The Sunday Post delivered as a digital ePaper straight to your smartphone, tablet or computer.
Subscribe for only £5.49 a month and enjoy all the benefits of the printed paper as a digital replica.
Subscribe