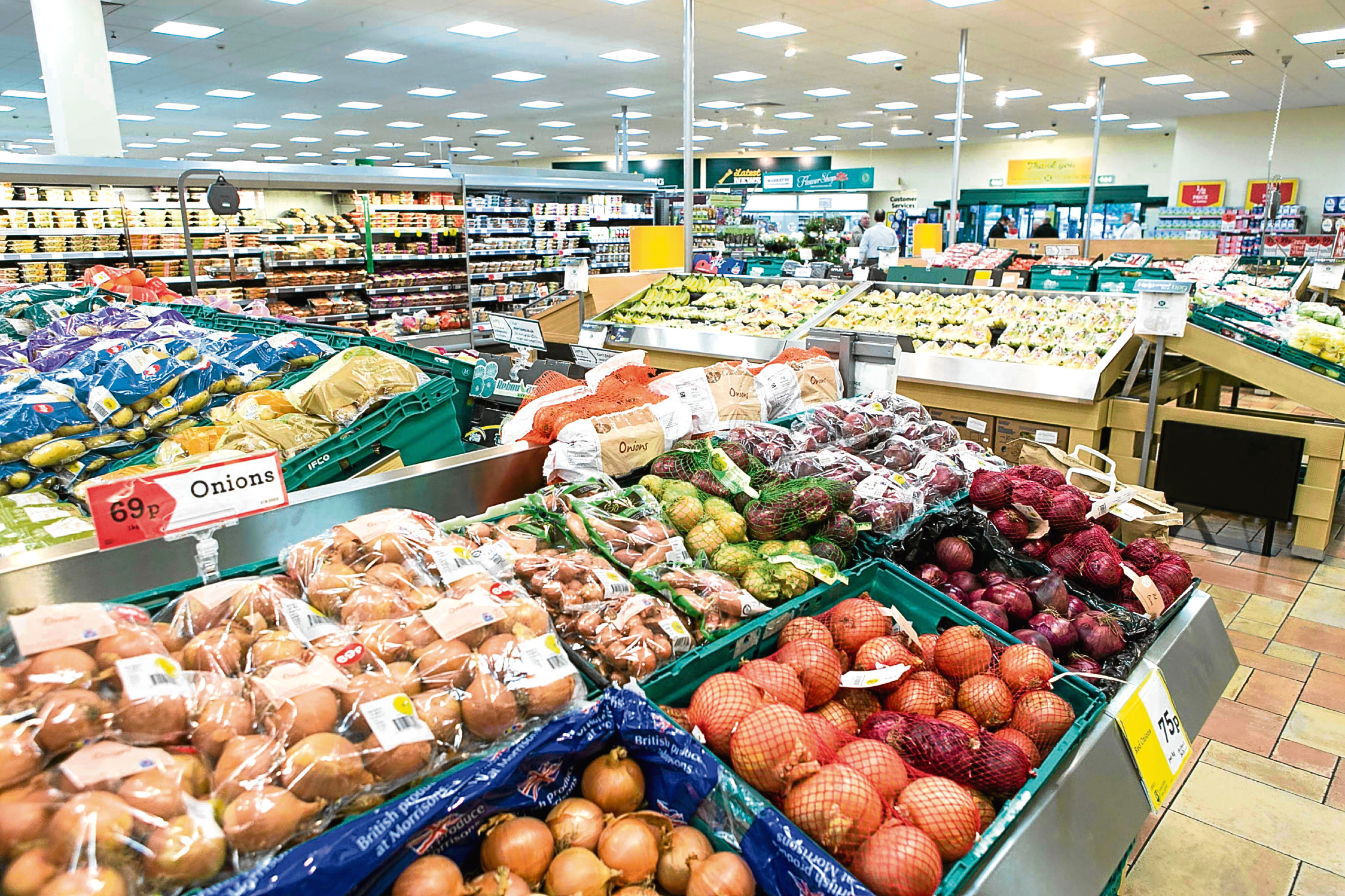 IT was the homely, solid supermarket choice for millions.
But some dubious decisions and the arrival of cut-price discounters saw Morrisons' sales slump and had analysts fearing for its future.
Now, though, it has bounced back in spectacular fashion and is a surprise winner in the country's most brutal retail market.
After years of unfavourable headlines, Morrisons is finally enjoying some time in the sun.
We look at the secret of its success.
---
WE'VE long heard about the rise and rise of supermarkets Aldi and Lidl.
It seems hardly a week goes by without a boost in sales being announced.
So when retail analysts Kantar confirmed last week what we all know – the two supermarkets can do no wrong – it wasn't a huge revelation.
But what's more surprising was the outlook for Morrisons.
Last month, it announced a profits increase of 50%.
That success is no flash in the pan – Kantar's report states that while Morrisons "big four" rivals Asda, Tesco and Sainsbury's had declining sales in the 12 weeks up to March 26, Morrisons sales rose by 0.3%.
Of course, 0.3% doesn't sound like much – but when you're running one of the top four supermarkets, it counts. It still has a way to go before catching up on Tesco, but experts are hailing its success.
Interesting ranges have played their part, but discounts and offers have been crucial.
It's pretty much a case of back to basics. Morrisons began life as a company set up to appeal to canny shoppers who liked to feel they were getting a bargain.
They tried going more upmarket, with expensive wines and dry ice in the fruit and veg aisles. Customers thought of it as misty veg and wondered what was going on. It's gone now.
Sir Ken Morrison, the company's former chairman who passed away in February, warned as far back as 2008 that the supermarket giant needed to change its ways.
Sir Ken didn't mince his words when he described Morrisons results as "disastrous".
The changes started at the top. Boss David Potts, who started his career with a summer job at Tesco, took over in 2015. The boy who left school after failing the five O-levels he sat, has concentrated on giving shoppers what they want – competitive prices and offers galore. According to Professor Leigh Sparks, deputy principal and professor of retail studies at Stirling University, Morrisons lost its way for a few years – concentrating on fancy ideas rather than down-to-earth selling.
"They were late to online and convenience stores. Then they tried to move into those areas, particularly convenience stores. It distracted them from their core business," he says.
Since they decided to go for a more back-to-basics approach, the stores are nicer places to shop, too.
"It's sharpened up its presentation," Professor Sparks agrees. But they aren't out of the woods yet.
When their main rivals were getting stuck into online shopping, Morrisons buried its head in the sand. It's almost as if it hoped the internet would be turned off. That attitude has cost it dearly, both in terms of image and profits.
"Morrisons didn't grasp online shopping," says Professor Sparks. "It didn't think it could make money from it. That early decision was the wrong one and then bosses couldn't see how to get into it."
Morrisons announced a while back it was teaming up with Amazon to sell groceries.
It's an interesting approach and great if you live in the south of England – but one that hasn't reached Scotland yet.
"Online shopping isn't available in Scotland yet, but we're extending across the country – with Scotland as a priority," a Morrisons spokesperson said.
While Morrisons was ambitious about getting into the convenience-store market, that's been scaled back.
The focus is back on what it's always done best – selling to savvy shoppers at decent prices.
And, yes, it is an attempt to compete with those cheeky upstarts Aldi and Lidl.
Pop into your local Morrisons now and you'll find those "better than half price offers" that are so tempting – Hellmann's Light Squeezy Mayonnaise is £2, down from £4.42.
"It's a logical move for them. That was always the thing about Morrisons. It was on the side of consumer," says Professor Sparks.
Sir Ken would surely approve.
Our verdict
ON the up – but could do better.
I used to shop at Morrisons, then I switched to online shopping. Morrisons didn't offer the option, so it was Hello Tesco, Goodbye Morrisons.
A quick check this week revealed it still doesn't offer it in my area and, in fact, the whole of Scotland is pretty much a no-no.
Let's hope Morrisons catches up, as when I returned last week, its instore offering was pretty good.
First change I noticed was a "Grab & Go" area, where a latte was £1.75, porridge £1.
And it had a nice fresh veg and salad section. I've no idea what kind of soup the vegetable and quinoa kit will make, but at £1 it's worth a try.
It's not perfect. Some of the layout felt chaotic – will someone PLEASE tell me where the Bisto is hiding? – and there were too many queues at the checkouts!
The Nutmeg clothing section offered a selection of kids' wear at sensible prices – I loved the girls' school trousers with embroidery on them at just £4. There's even a women's clothing line, but it's only available in some stores.
We'll have to see if it becomes as successful as George at Asda.
But let's give Morrisons credit as, like any other business, it can't live in the past. The sooner it gets its online shopping and other wee niggles sorted, the sooner its return to form will be even more impressive.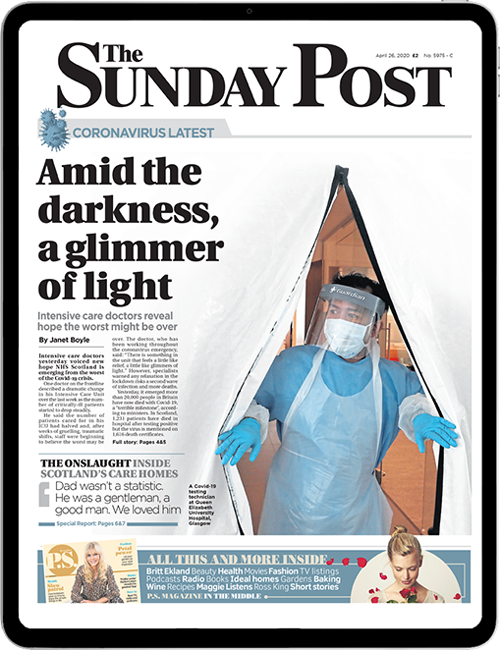 Enjoy the convenience of having The Sunday Post delivered as a digital ePaper straight to your smartphone, tablet or computer.
Subscribe for only £5.49 a month and enjoy all the benefits of the printed paper as a digital replica.
Subscribe