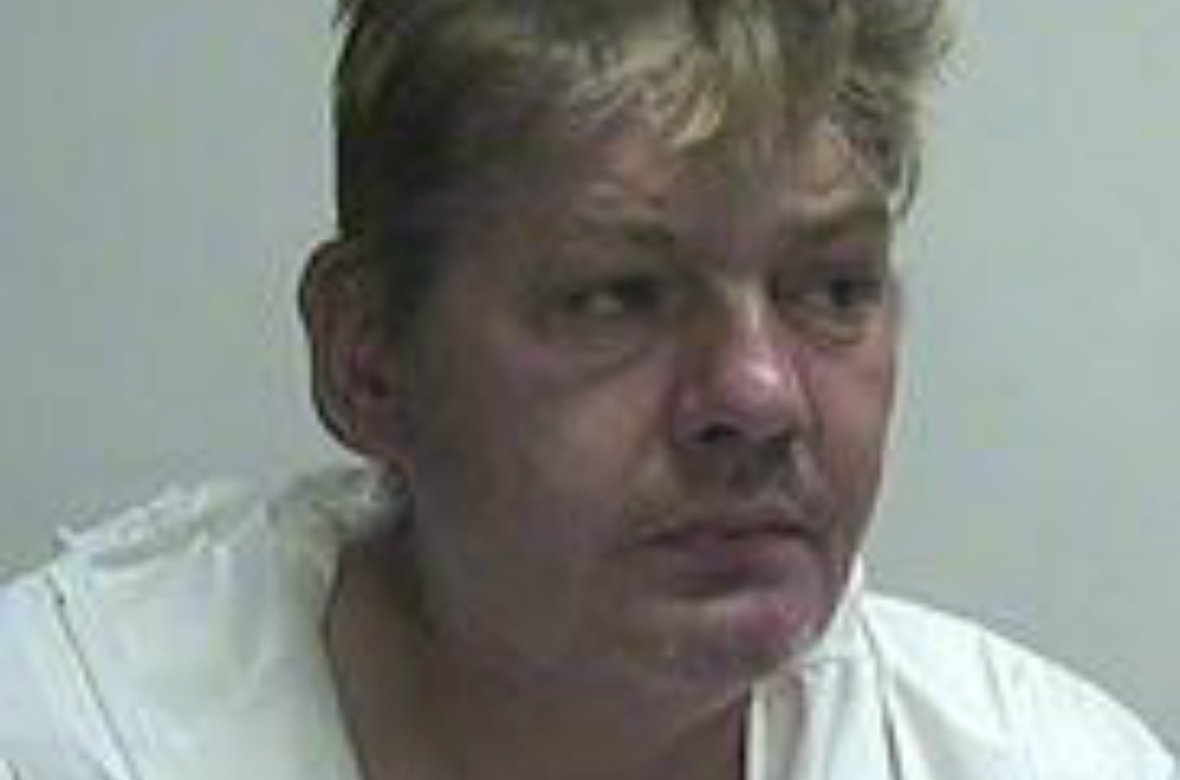 THE family of a woman murdered by her partner yesterday accused the Scottish justice system of missing a chance to save her life.
Roger Crossan stabbed Moira Gilbertson to death in October last year – almost 20 years after he killed a previous partner in a chillingly similar attack in 1998.
After being released from prison he was convicted of attacking Ms Gilbertson in 2011 but, despite his record, a sheriff let him walk free, with a supervision order.
Relatives, friends, politicians and women's rights campaigners were united yesterday in criticising that sentence, saying it had been a missed opportunity to stop Crossan.
Ms Gilbertson's best friend Irene Pirie said: "Why was he not given a prison sentence in 2011?
"He had a history of this. I don't understand how or why this was allowed to happen?
"She was a lovely, lovely woman and she never deserved this."
Ms Gilbertson, 56, was stabbed to death by Crossan in his flat in Dumbiedykes, Edinburgh, close to the Scottish Parliament, on October 3 last year although her body was not found for another 11 days. Last week, Crossan was sentenced to 21 years for her murder.
Ms Pirie said that when they began their relationship her friend did not know Crossan, 53, had killed his previous partner and was intending to leave him before she was murdered.
Crossan stabbed and killed nurse Sandra Rose Fassam, 39, from Ramsgate in April 1998 and spent six years in Acklington Prison before his 2005 release.
Six years later, in Scotland, he was convicted of assaulting Ms Gilbertson to her severe injury and danger of life.
She was held down, choked and beaten by him, but despite his record of violence against women Sheriff William Holligan opted not to jail Crossan and instead imposed a community payback order.
Ms Pirie said she tried to get her friend away from Crossan, going so far as to send her forms for a sheltered housing complex.
Ms Gilbertson, a mum of one, had been saving for a trip to Oban.
Ms Pirie said: "We were meant to be going for her birthday on October 8. I have two mobility scooters and I said we could go scooting around in Oban, and get her away for the day. She was really looking forward to it.
"When I spoke to her on the Sunday before she died we were talking about it. That same day she said she was going to tell him where to go, that she was going to finish it.
"I didn't know this was going to happen, I didn't even know that he had already attacked her before – she never said. She must have been embarrassed or scared.
"That was our last phone call."
Ms Gilbertson's son John, 34, also asked why Crossan was not jailed for the earlier attack on his mother.
Taxi driver John, who was estranged from his mum, said: "The police just said they'd found my mum dead. I couldn't believe it.
"I never had a clue that she was suffering, and that this guy had been abusing her.
"If I had known I would have helped her get out of there, and that is something I need to live with.
"What I don't understand is why he was ever released from prison when he killed someone else, and he clearly had form for doing this.
"Nobody deserved to die like that, nobody. My mum was the nicest woman, she always protected me and looked out for me. Now she's gone.
"I hope anyone else who is being abused gets help and speaks out."
Marsha Scott, of Scottish Women's Aid, said Moira had been failed by the justice system.
She said: "Her life was stolen by an abusive man with a long history of inflicting fear, harm and injury on women.
"Moira was let down by a system that did not protect her and her tragic death is a horrible reminder no matter how pioneering our laws and thorough our policy, if the system does not work then women are not safe."
Scottish Labour's shadow cabinet secretary for justice, Daniel Johnson, said: "This is a deeply distressing case which gives rise to many questions about how this could be allowed happen.
"Scotland has already made great strides in recent decades but we must always look to do more to ensure appalling cases like this do not occur by making sure sentencing is effective and appropriate."
Liam Kerr, the Scottish Conservatives' justice spokesman, said: "This was a brutal and cruel murder, and it is only right that Roger Crossan will serve a lengthy period behind bars.
"Mr Crossan was a man with a violent past, and questions have to be asked about how he was able to commit yet another violent act.
"Unfortunately it is too late for Moira Gilbertson, but lessons must be learnt to stop this type of incident happening in future."
A criminal lawyer told The Sunday Post Crossan could have been jailed in 2011. He said: "The sentence was within the sentencing guidelines and that is probably the reason the Crown didn't appeal it or do anything more.
"But the fact is this man could have easily been given a custodial, given his background.
"You would assume it would be in the interest of public safety to keep this man off the streets.
"The sheriff should provide a reason as to his sentencing decision in this case but, as we too often see, they do not seem to think they have to think about a case again once they have decided the outcome."
A Judicial Office for Scotland spokeswoman said: "Individual sentences are a matter for the presiding judge who takes account of the particular circumstances of each, unique case.
"The judge will take account of the law, and of the facts presented in court by the prosecution and by the defence."
Community sentences have been under scrutiny this month since it emerged a young dad, Craig McClelland, was murdered by a serial knife thug who police had failed to arrest for six months after he breached his curfew.
First Minister Nicola Sturgeon has now said the home curfew system could be tightened, with anyone breaking any condition of release immediately returned to jail.
Scotland's Domestic Abuse and Forced Marriage Helpline can be contacted on 0800 027 1234
I cannot believe this has happened again. Right now, it feels like my sister died in vain
Roger Crossan's second killing was a "carbon copy" of his first, according to the brother of his first victim Sandra Rose Fassam.
Paul Fassam, from Manchester, said his heart sank when he discovered Crossan had killed again, and has called for an investigation into how the killer was free.
The 55-year-old said: "It is absolutely unbelievable. This woman's situation, this murder, is a carbon copy of what happened to Sandra.
"I can't believe this has happened again. We have all been let down badly by British justice. There needs to be an investigation to make sure this never happens again because right now it is as if my sister died in vain."
Sandra, a 39-year-old psychiatric nurse, had been beaten by her on-off boyfriend Crossan before she was killed in 1998.
Paul had been forced to throw Crossan out of his sister's flat in Ramsgate after he refused to leave, but months later the couple had got back together.
Paul said: "Sandra was just trying to help this guy. He would take her money; he was on the drugs then too.
"She thought because she was a mental health nurse she could help him.
"She had a black eye once, and she wouldn't say what happened. She wouldn't talk to us about him, and she didn't want us to know she was still seeing him just before she died.
"She had just had a birthday, when she died. It's almost the same as this poor woman in Edinburgh. He stabbed her through the heart then too, and left strange notes.
"He said they had been cutting Sandra's birthday cake and the knife slipped, and it stabbed her.
"It was obviously not true; how can that even happen? The knife he used was absolutely huge.
"My sister's death just destroyed us. It destroyed my mum, she never got over it. And now, to know another family is going through the same thing is unbearable."
As politicians debate in Holyrood, another world is half a mile away
It takes nine minutes to walk from the flat in Dumbiedykes Road where Moira Gilbertson was murdered to the door of the Scottish Parliament. It is only half a mile but it might as well be a million.
As her body lay for 11 days in her killer's home, just 900 yards away MSPs were debating.
As a woman murdered by Roger Crossan – a man, her family believe was freed to kill by Scotland's courts – lay dead close by, Scotland's lawmakers discussed offensive behaviour at football, prescriptions for under 10s, and Catalonian independence.
On October 8, five days after her murder, still undiscovered, the SNP met in Glasgow for their party conference. Angela Crawley, SNP MP, told her party colleagues that they must recognise the impact of domestic violence. She told her party: "We must tackle the justice system, tackle a system which sometimes fails to secure convictions even with the worst instances of violence."
In Dumbiedykes last week, few residents believed their proximity to power would improve life on the poverty-battered estate. One elderly man, who has lived there for more than 20 years, said: "The parliament is just down the road but it could be on another planet.
"This used to be a nice place to live but not so much now. I barely know anyone. People keep moving in and out.
"Sometimes I think the politicians should take a right turn on their way to work one day to see how ordinary people are living and just trying to get by.
"All the important visitors to the parliament are never brought here. We are right in front of them but they are looking the other way."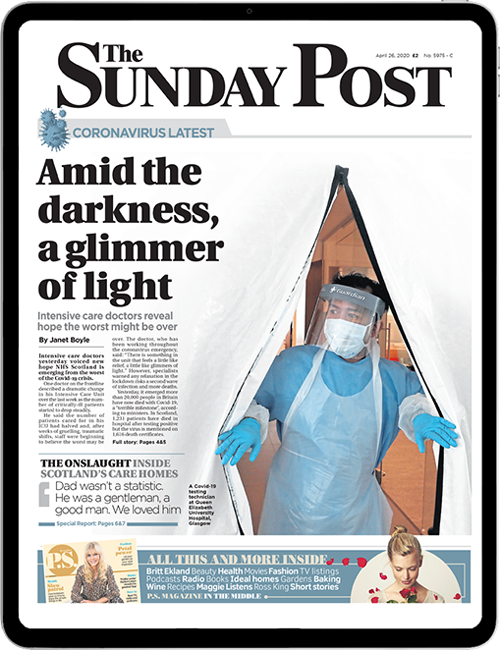 Enjoy the convenience of having The Sunday Post delivered as a digital ePaper straight to your smartphone, tablet or computer.
Subscribe for only £5.49 a month and enjoy all the benefits of the printed paper as a digital replica.
Subscribe