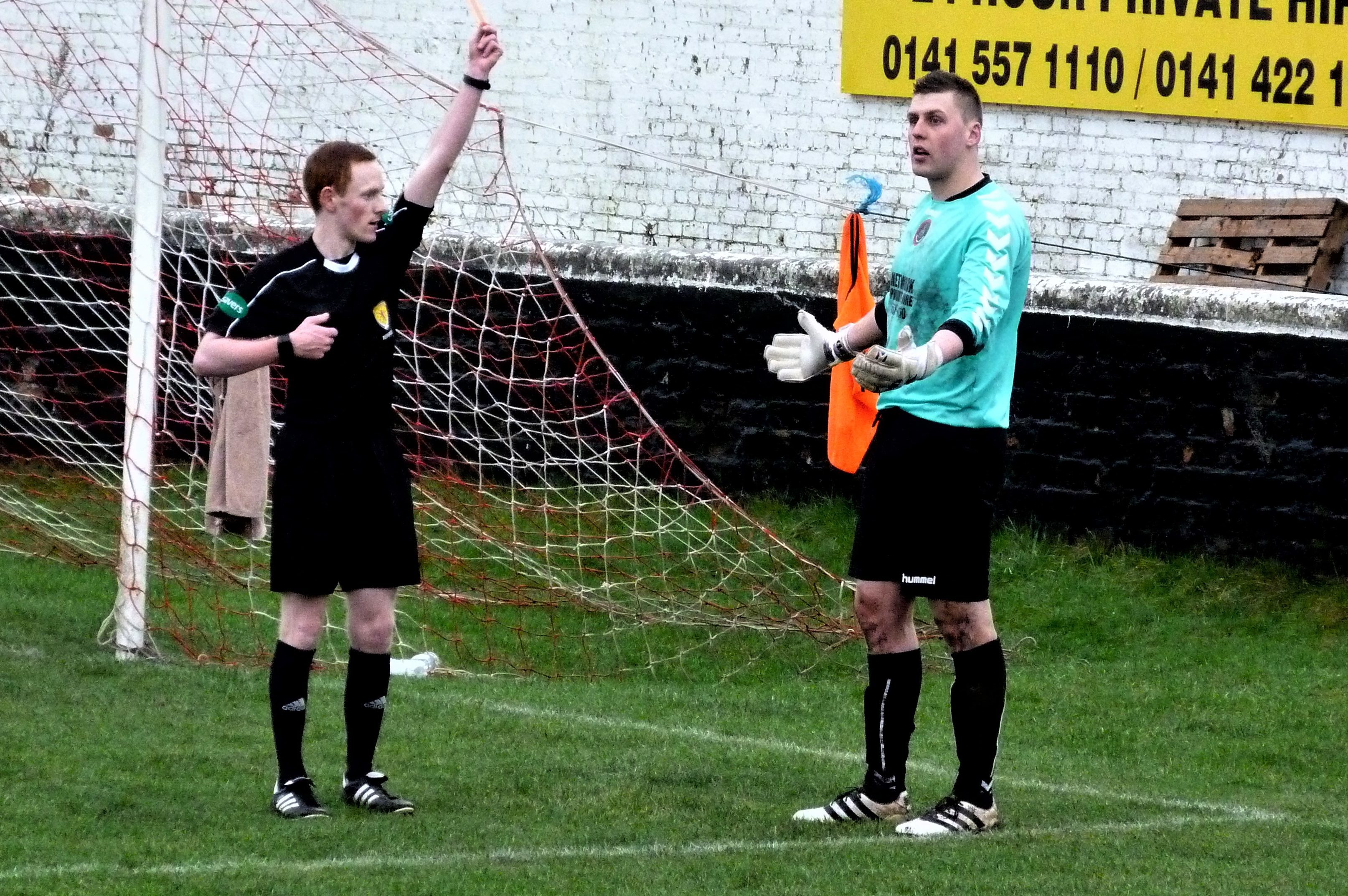 A GOALKEEPER sent off for taking a comfort break behind his goal last night spoke of his shock at the decision.
Shettleston Juniors goalie Gary Whyte received a straight red for relieving himself during his side's game with Shotts Bon Accord yesterday afternoon.
Shocked Gary said it was the first red card he'd ever had – and he's been playing since he was at primary school.
"The second half started and I was bursting," Gary told The Sunday Post.
"The ball went out for a kick. I shouted at the linesman and he shook his head. I told him I needed a pee but he was not going to stop the game.
"I jumped the fence behind my goal and went to the wall.
"I told them to stop the clock – I was bursting, I had to. I was away for about two minutes.
"The crowd were laughing. I thought the ref would see the funny side but he didn't."
Shettleston goalkeeper Gary Whyte sent off after 72 minutes for having a pee behind the goals

— Shotts Bon Accord F C unofficial site (@ShottsBonAccord) January 28, 2017
The 21-year-old said the nearest toilets were in the changing rooms, so he didn't have time to nip to those.
He was also unsure if a game could be stopped for a comfort break so took the decision to have a sneaky leak.
"The ref came up and asked, 'what are you doing?'. I said, 'I needed to, I was bursting'.
"He said, 'I can't believe you did that' and sent me off. No one could believe it. My manager went a bit mental at him.
"That's the first red card I've ever had and I've been playing since I was eight. I'm a bit annoyed about it.
"I'm hoping I don't get a ban. The boys were telling me I should appeal it.
"The manager was OK because we won 1-0. The team just found it funny.
"I don't know what the problem was. Gary Lineker relieved himself during the World Cup and didn't get sent off. I take a pee in a junior game and get a red card."
Shettleston co-manager John Fallon Jr is unhappy with the decision and said the player had been suffering from a urinary infection.
"We were shocked – none of us had ever seen anything like that before," said the manager. "I thought at most it would be a yellow card for time wasting."
Referee Tony Fullerton, however, was in no doubt about the decision.
"He was visible to everyone, it was clear what was happening," he said. "I knew straight away it was a red. It's certainly something I have never come across at a match before."
Former World Cup referee Bob Valentine said he was baffled by the whistler's decision.
Bob, 77, a former SFA Head of Refereeing, said: "In my opinion, it should have been a yellow at most for ungentlemanly conduct."
Match secretary Les Turnbull also thought it was a harsh sending off.
He said: "He had been ­complaining in the first half of needing to go. He went behind a wall, had his back to everyone and was up the far end, but the referee took exception because there were children and families at the game.
"The whole thing has been blown out of all proportion, it should only have been a yellow."
A tweet about the bizarre incident quickly went viral, receiving around 9000 retweets in the space of a ­couple of hours.
Shettlestone goalkeeper Whyte was sent off v Bon Accord 4 mins ago for having a slash behind the goal.

Hahaha????

— Stan Collymore (@StanCollymore) January 28, 2017
Gary White of Shettleston is our #PlayerOfTheDay! We're looking for a song to honour his triumph so get them in on 80295 or tweet us!

— BBC Off The Ball (@offtheballbbc) January 28, 2017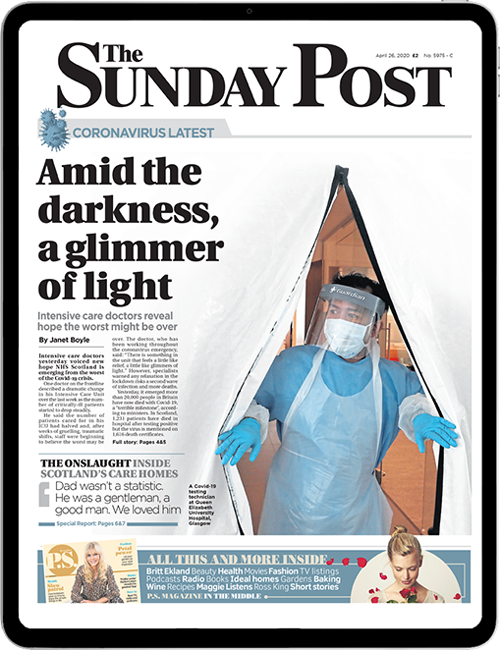 Enjoy the convenience of having The Sunday Post delivered as a digital ePaper straight to your smartphone, tablet or computer.
Subscribe for only £5.49 a month and enjoy all the benefits of the printed paper as a digital replica.
Subscribe