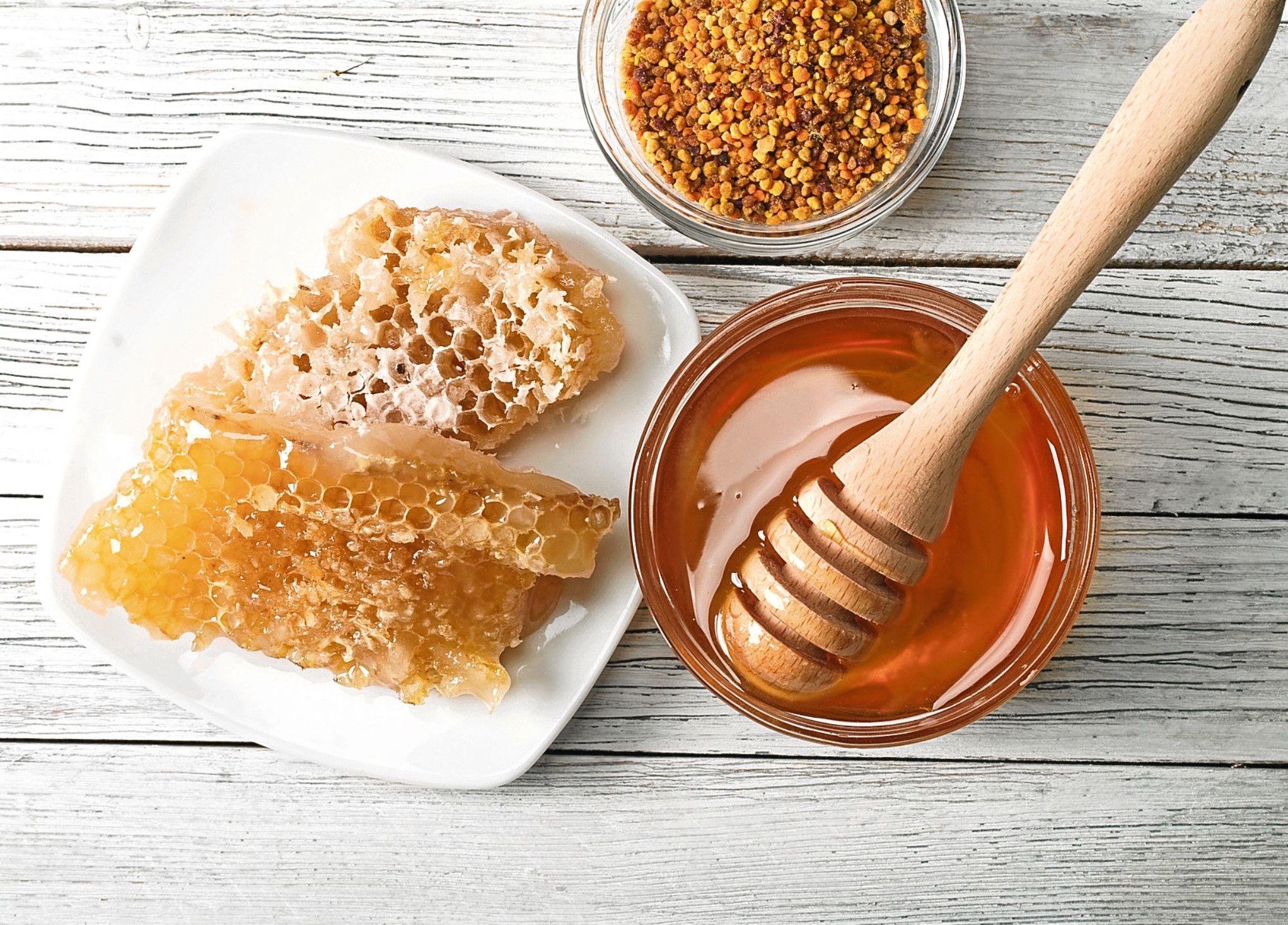 THE Chain Bridge Honey Farm came into being in 1948 in a small market garden on the banks of the River Tweed. Scottish food writer Liz Ashworth, author of the recently published Chain Bridge Honey Bible, told Tracey Bryce The Honest Truth about honey.
What's the history of honey?
In Scotland, traces of honey dating back 5000 years were found in pottery discovered on Arran and on a Bronze Age beaker in Fife.
The Celts used honey as a daily ingredient in food and drinks. Honey was the sweetener used in the Scottish kitchen while beeswax was needed for candles.
Debts were often paid in honey, beeswax or swarms of bees.
What does pure honey contain?
Honey contains natural sugars, vitamins and minerals including potassium, calcium, phosphorus, iron and zinc. Plant-based phytochemicals give it antifungal properties and its low PH makes it effective against bacteria and fungus. The composition of honey depends on the bee's source of nectar and how the honey is collected, processed and stored.
What are the health benefits?
Pure honey is antiseptic and contains antioxidants. Honey aids digestion and its natural sugars have less of an effect on blood sugar levels and dental health.
Honey has long been used to heal wounds, ulcers and burns and to treat eye disease, gastrointestinal problems and various infections. It is a natural cough remedy and hay fever sufferers often find relief by taking pure local honey as an antidote.
Is it more popular than jam in the UK?
Honey is healthier and more versatile. As an ingredient or spread it can be eaten or added to drinks at all times of the day from breakfast to supper.
Look for jars labelled with its origin and the name of the beekeeper. The Scottish Beekeepers Association website will help find a jar near you.
What's the history of Chain Bridge Honey Farm?
It was founded in 1948 by WS Robson Snr and was named after the historic chain bridge built as the river crossing in 1820.
It is run today by his son William, William's wife Daphne and their family.
Chain Bridge produces more than 80 tonnes of honey a year.
Which foodstuffs does honey go well with?
Heather honeys, with their pungent spiced flavour notes, are ideal to accompany and enhance savoury dishes. They are delicious with strong cheeses, smoked fish, spiced meats and salamis. To make a quick relish, you can just add fresh herbs or spices.
Lighter blossom and flower honeys are great for baking, puddings and toppings.
What are some of the more unusual foods it goes with?
Add a spoon of honey to smoked fish or meat pates and potted cheese. A spoon in spiced soups and sauces adds another taste dimension.
Make breakfast granolas with heather honey – yum.
Honey sweetened cream crowdie is an ideal alternative to butter cream or cream cheese frosting for cakes and as a filling for scones.
It has been said it's better to bake with honey than sugar – why is this?
Honey is a natural emulsifier, thickener and flavour enhancer.
It adds moisture to cakes, scones and breads and imparts colour and flavour to biscuits sweet and savoury. It is sweeter than sugar so use less when substituting.
Because honey is naturally hygroscopic, trapping moisture in the crumb, it is particularly helpful when baking gluten-free.
Tell us some things we might not necessarily know about honey.
The health-giving properties of New Zealand's Manuka honey are well known. But recent studies on heather honey from the Inverness area and floral honey produced in Portobello, near Edinburgh, have proved they are equally effective against many strains of bacteria, including MRSA. Think of the honey miles we will save!
---
READ MORE
Bee-lieve it or not, scientists want to find out if bees have regional accents
Gardeners urged to help prevent decline in bee population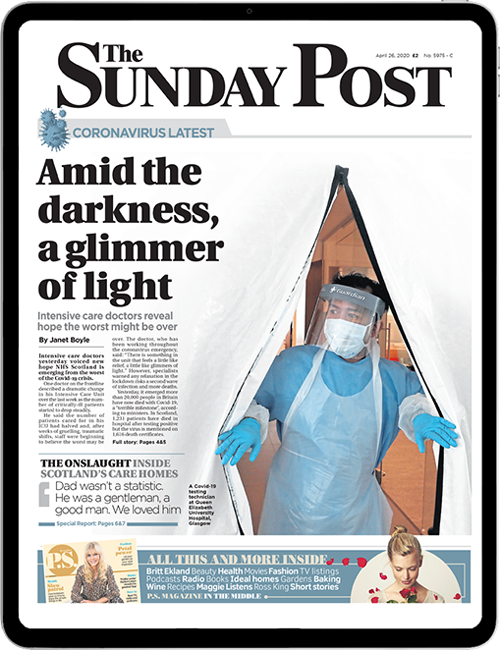 Enjoy the convenience of having The Sunday Post delivered as a digital ePaper straight to your smartphone, tablet or computer.
Subscribe for only £5.49 a month and enjoy all the benefits of the printed paper as a digital replica.
Subscribe