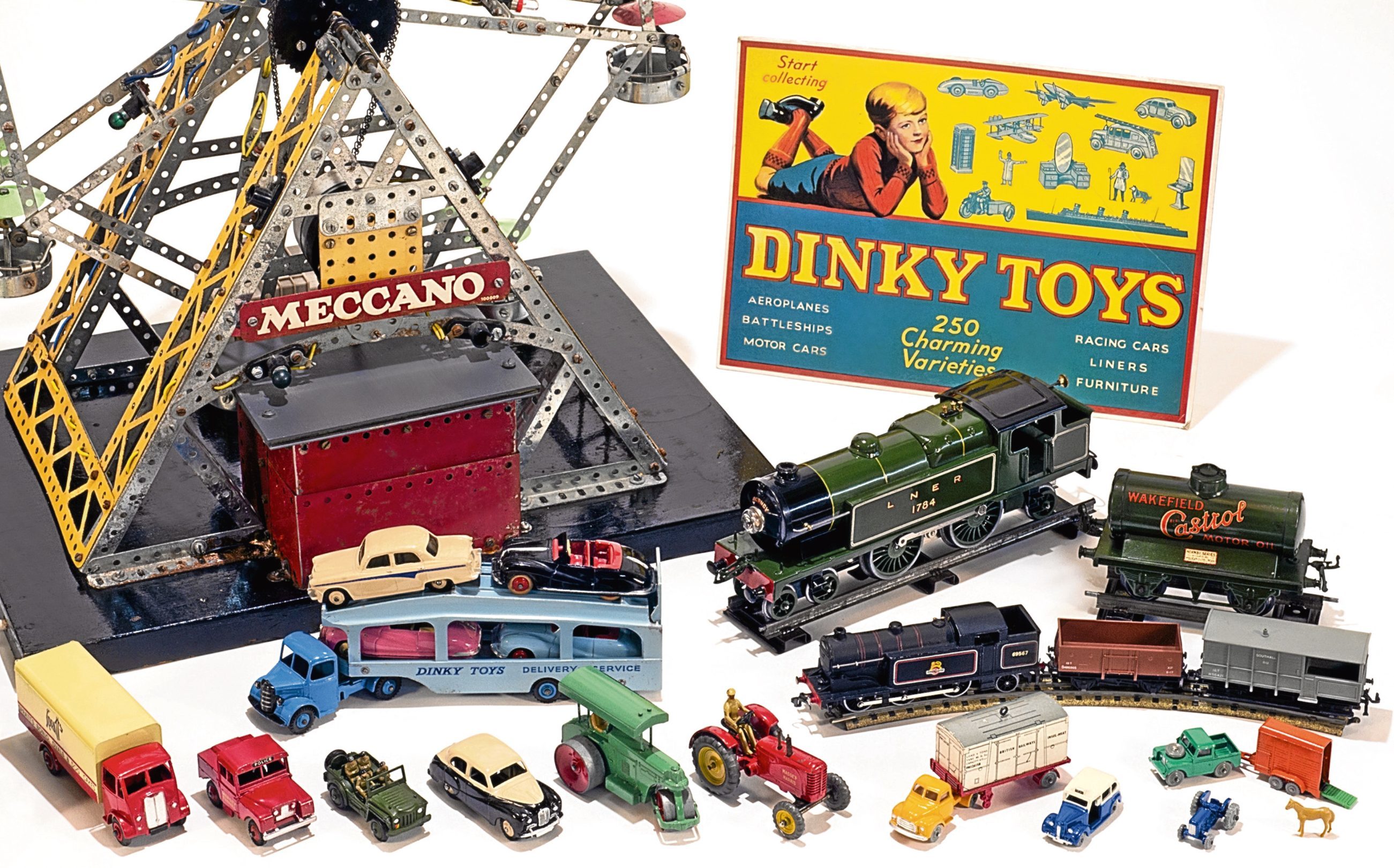 THERE'S always been something irresistible about the lure of Dinky toys.
These fabulous British icons would, for many, prove a lifelong passion.
And, as you'll find at various auctions around the world, people will spend a small fortune to get their hands on the more obscure, rare items.
"Dinky Toys are a part of many people's childhood," says author David Busfield, who has written a book all about them.
"They were one of the many famous brands produced as part of the Meccano empire set up by Frank Hornby at his Binns Road factory in Liverpool."
As David points out, although their origins are pre-war, it was in the years following the Second World War that Dinky really took off, becoming the stuff of Christmas and birthday dreams for kids of all ages.
"In 1931, Meccano Ltd introduced a range of diecast toys that were originally called Modelled Miniatures, and these were an instant success," reveals David.
"The name was changed to Dinky Toys in 1934 and the range was significantly increased in size.
"By the late 1930s, they were popular with children throughout the world.
"In the 1950s, serious competition arrived from the likes of Corgi Toys, Matchbox and other makes."
To this day, however, Dinky remains the one that collectors chase with big money. David's book focuses on the Dinky items made in England by the original Meccano company — and he especially focuses on the Golden Age between the end of the war and the early 60s.
"The founder of Meccano, Frank Hornby, was elected Conservative MP for the Everton district of Liverpool in 1931," says David.
"Already suffering from ill health, primarily diabetes, he chose not to stand for re-election in 1935.
"By 1963, the Binns Road factory in Liverpool employed 2,000 people, 80% of them women.
"From this factory came a number of famous brands — Meccano, Hornby Trains, Hornby Dublo, Dinky Toys, Dinky Builder and the Meccano Magazine."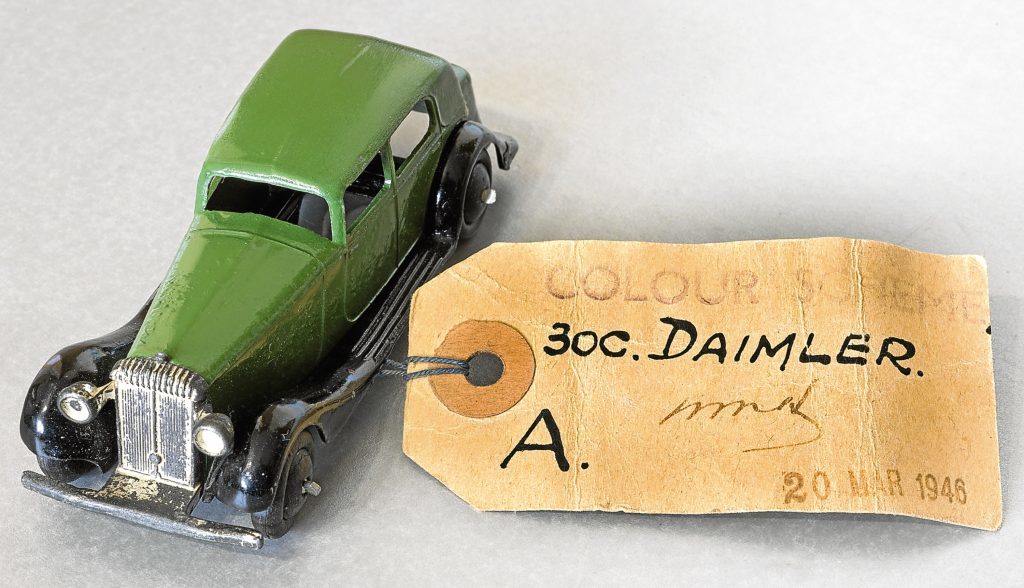 At the peak of its selling powers, Meccano factories would appear in France, Germany, even Argentina and the USA and Spain. It was far from just fancy little cars and vans they built.
"The range immediately before the Second World War was very varied, encompassing motor cars, commercial vehicles, buses, aeroplanes, military vehicles, motorcycles, miniature trains, railway accessories, figures, animals, street furniture, buildings and a pavement set, adds David.
"In the spring of 1945, the Government-imposed war work was beginning to slow down and Meccano were starting to look at how they could redevelop their traditional business.
"Due to severe paper shortages, the Meccano Magazine was reduced in size.
"From June 1945, promises of toys becoming available again were repeatedly made, but their appearance in the UK was delayed by Governmental imposition of 'Export Or Die', forced upon manufacturers to reduce war debt.
"The first positive signs came in April 1946, when 'New Dinky Toys Now Ready' was announced in the magazine — these were the 38c Lagonda Sports Coupe, a reissure of a pre-war car and the 153a Military Jeep."
Some ranges of vehicle were more popular than others, with some so well-loved that they lasted many years.
"The Massey Harris Tractor was in the range for 18 years and was fitted with more realistic rubber tyres in its final form. Emergency vehicles were always popular," David says.
"The Army version of the Daimler Ambulance was an export-only item and sold in America. In real life, this vehicle was never used by the military as an ambulance!
"New castings represented a golden age of motor racing in the 1950s, but also a very dangerous time for drivers.
"Acquiring mint versions of these cars is very difficult, as nearly all the drivers' helmets have lost paint due to accidents while being raced across school yards!"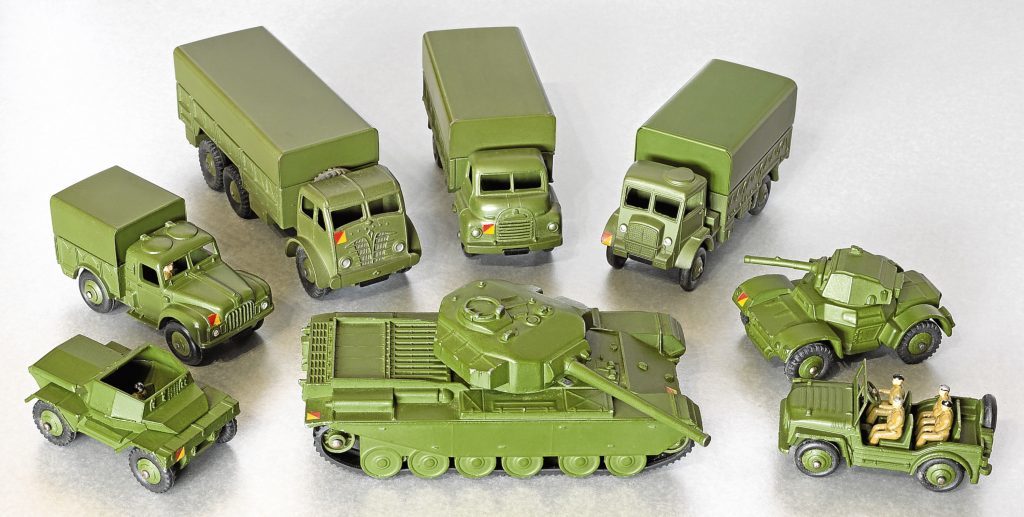 Buses and lorries, petrol tankers and cranes did brisk business, too, as did military vehicles in more modern times.
"The announcement in the March 1954 Meccano catalogue of the Army Covered Wagon was the start of what, over the next 10 years, would become a significant range of models," says David.
"The Leyland Pressure Refueller was the only RAF vehicle ever made by Dinky, while the Thornycroft Might Antar Tank Transporter was then the largest Dinky Toy in the range."
They also made delivery vans complete with livery featuring Capstan cigarettes — something utterly innocent then, but utterly unthinkable today!
At certain points, Meccano also made their miniature vehicles to a different scale, more suited to their other wonderful toys.
"Between December 1957 and September 1960, Meccano produced a range of Dublo Dinky Toys, which were made to a scale of 1:76 or "OO" scale, to be used as scenic accessories with the Hornby Dublo railway system," David goes on.
"Dublo had the advantage that they were a constant scale, whereas with Matchbox their scales varied widely.
"Unfortunately for Meccano, this did not seem to deter children from buying Matchbox and only 14 Dublo Dinky models were produced.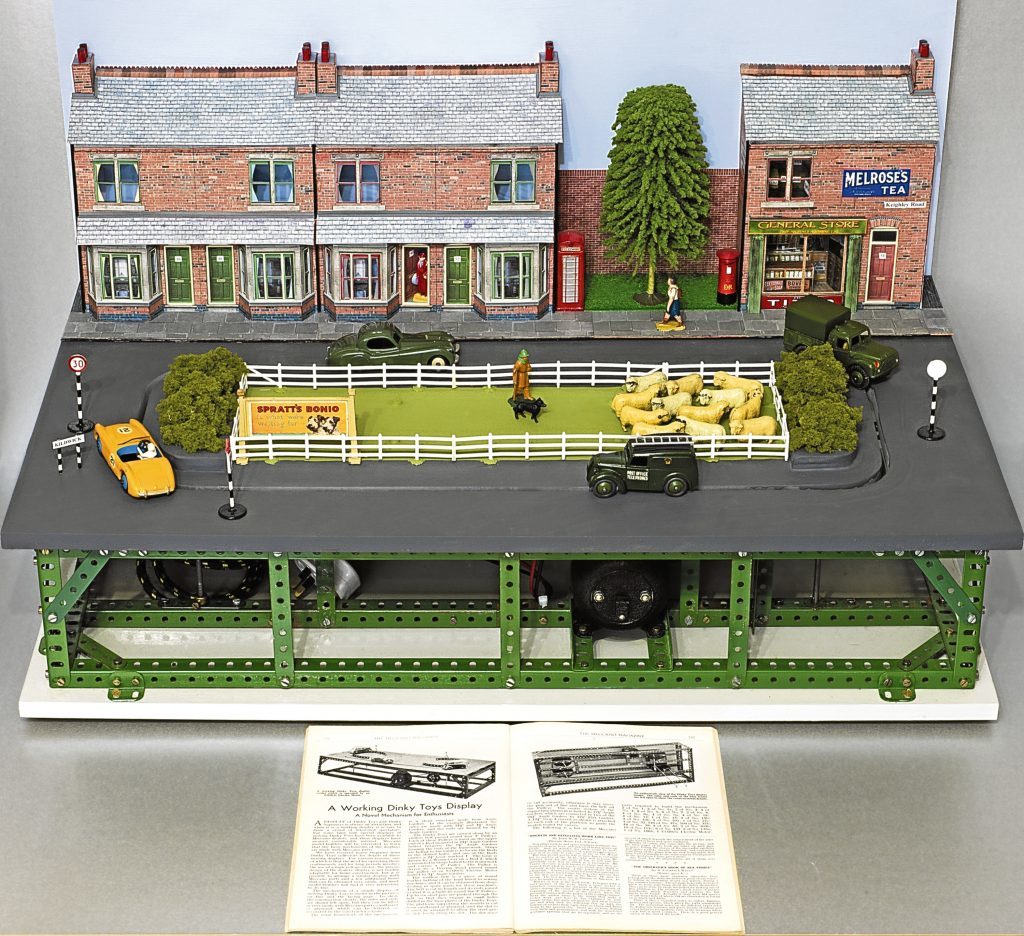 "The pricing was also against Dublo Dinky. In 1957 the price range was between 1s 9d and 4s 3d, whereas the Matchbox regular range were all priced at 1s 6d."
Kids' lack of care about the scale size showed that in the fantasy world of a child's imagination, such accuracy is irrelevant. It was a hard lesson to learn for the grown-ups who made them!
Ironically, it's adults who pay top dollar for such delights these days.
"There are many ways to acquire Dinky Toys," says David. "The leading auction houses are Vectis of Stockton-on-Tees, Collectoys of Bourges, France, SAS of Newbury in Berkshire and others.
"Toy fairs are another excellent way to buy."
And what you get, at a premium for the rarer stuff, is a real piece of British cultural history — some reckon an art form in itself.
Dinky Toys, by David Busfield, is published by Amberley, ISBN No. 978-1-4456-6580-1, price £8.99.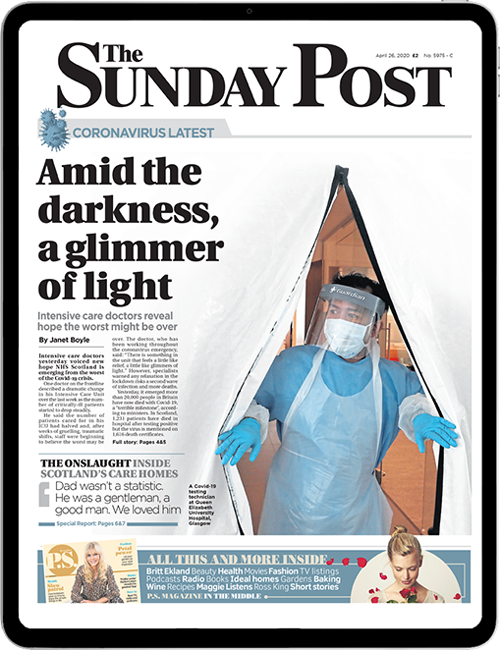 Enjoy the convenience of having The Sunday Post delivered as a digital ePaper straight to your smartphone, tablet or computer.
Subscribe for only £5.49 a month and enjoy all the benefits of the printed paper as a digital replica.
Subscribe