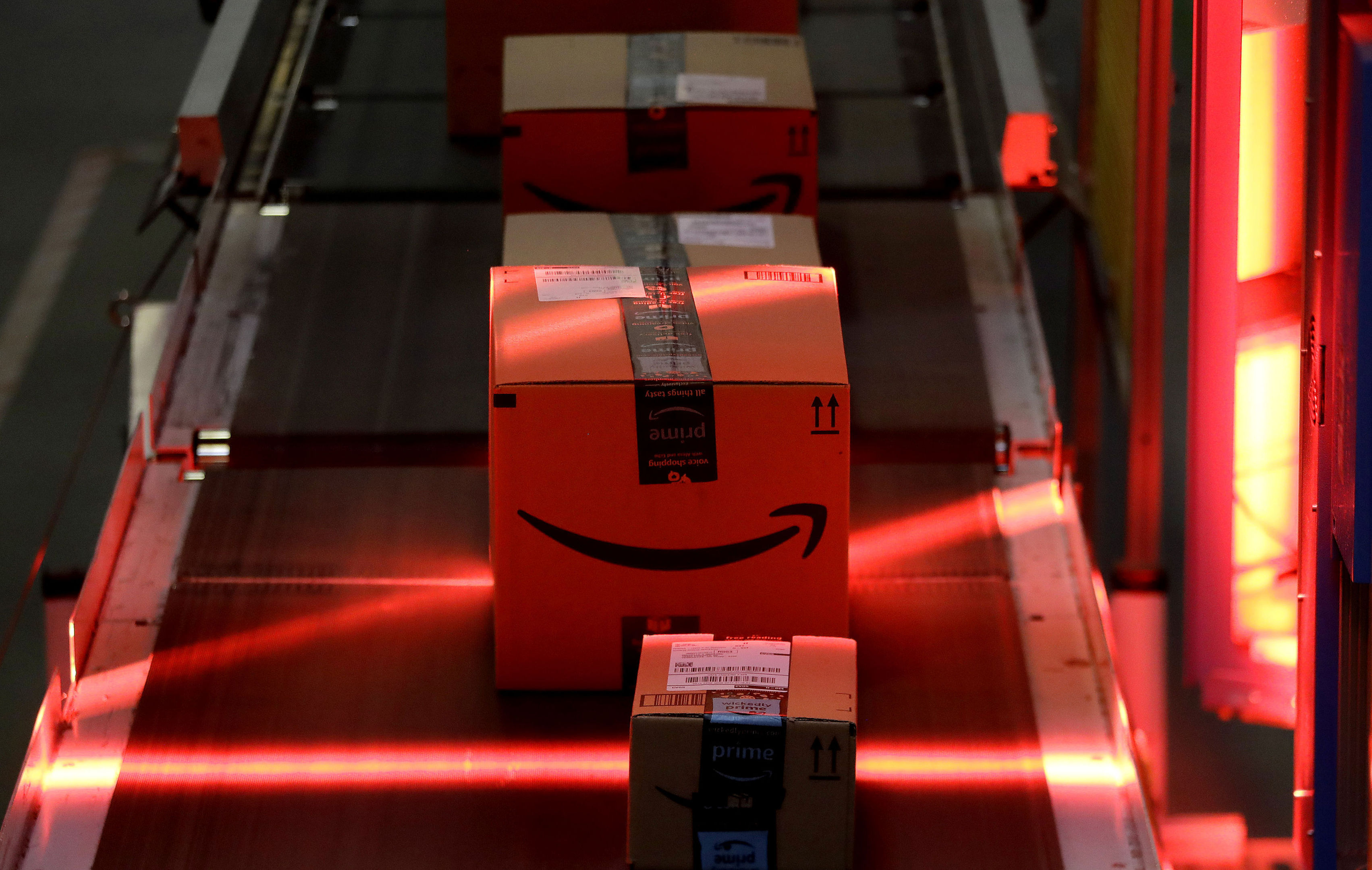 THERE'S no stopping Amazon.
Despite profits falling, the online giant has vowed to continue investing in its business to expand it further than ever before.
Latest figures have revealed that £4 in every £10 spent online in the UK finds its way into the coffers of Amazon.
Not bad for a website that started 22 years ago as a humble online bookstore.
Amazon have futuristic-sounding plans to increase their share of the market even further. Those include creating underwater warehouses, and a fleet of airborne drones to deliver their goods.
And soon you'll be able to buy everything from Amazon-branded wine to a new car from the website.
Some of it might sound like science fiction but the hard facts, according to industry experts, is that other retailers need to copy them or face oblivion.
Can anything stop the rise and rise of Amazon?
Tesco is Britain's biggest supermarket with almost 30% of the market, but Amazon's online share is even more dominant at 38% – and they're aiming to get even bigger.
We take a look at just some of the ways Amazon are looking to dominate the market…
Storage
The distribution warehouses – or fulfilment centres – have become so large, staff walk up to 11 miles per shift handpicking every order. The company has recently obtained a patent for what they call an "aquatic storage facility". They would be located at the bottom of lakes or reservoirs. When an order was placed gas canisters inside the individual packages would be triggered by acoustic transmitters and float to the surface for collection.
"For all of their technological advancements, today's fulfilment centres are still plagued by the inefficient use of space," the company said in the patent application.
"The storage of items at various depths or heights within an aquatic storage facility may be particularly advantageous where the items are of different sizes or shapes, or where demand for such items may vary."
Another patent is for a beehive-like tower with openings where drones can fly in and out to collect parcels.
Drones
The company has been actively trying out drone deliveries near its Cambridge base. It's thought that once technological and safety issues are ironed out, the drones may start to become a familiar site in our skies.
Order an item and airborne drones will deliver it to you within 30 minutes.
Despite the service only beginning a limited trial earlier this year, Amazon were granted a patent on new types of drones.
The next models will be fitted with scanners which analyse your house – allowing the online giant to sell you goods based on what its robot 'eyes' see.
One example Amazon gives is that its drone could recommend a roof-repair service if a customer's roof looks faulty.
Expansion
They may have started off selling books, but it wasn't long before Amazon expanded into toys. And now they sell everything from fidget spinners to a six-foot safe.
Following a trial with Fiat, plans have been revealed for Amazon to move into the UK car-buying market.
It's thought the first car will start being sold here through a new distribution network by the end of 2017. Customers will be able to order their car online then pick it up from a local dealer.
Meanwhile, Amazon-lovers could toast the company's success with the specially-developed wine. Just launched, the 'Next' range of wines was created from scratch by an Oregon winery.
And last week, news of Amazon 'Anytime' was leaked – a new messaging app for mobile phones.
'Anytime' reportedly combines text, voice, video and social media into one application.
Groceries
Amazon took a massive leap into the grocery market this summer when it revealed it was buying US company Whole Foods Market in a £9 billion deal.
It sent alarm bells ringing at Asda-owners Walmart as analysts said it could become America's top grocer in just over 10 years – and have similar designs globally.
Meanwhile, their experimental Amazon 'Go' store is already aiming to revolutionise shopping.Customers' purchases are automatically tallied as they walk around the shop.
That means shoppers can walk in, shop, pay and leave without waiting at a checkout.
Amazon Prime
The Amazon Prime service, which costs £79 per year and includes film, TV and music too, has become a massive draw.
New research found that 'the next day, or even same day delivery' meant 48% of UK shoppers would rather use it than anything else.
Last week, Amazon launched 'Prime Now' in Singapore – an even quicker version of Prime.
It aims to deliver items ranging from bottles of beer to mobile phones within two hours.
And Amazon have also revealed a new service called The Hub.
It consists of lockers which are installed in blocks of flats so inhabitants can receive packages and pick them up when it suits.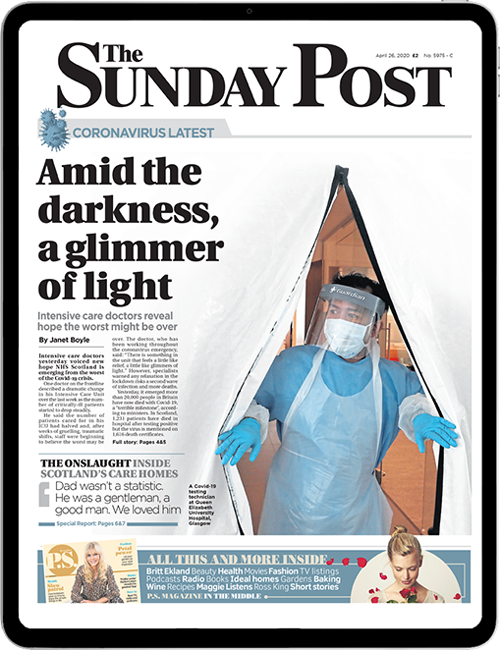 Enjoy the convenience of having The Sunday Post delivered as a digital ePaper straight to your smartphone, tablet or computer.
Subscribe for only £5.49 a month and enjoy all the benefits of the printed paper as a digital replica.
Subscribe